Join us LIVE each month or purchase an old companion guide and do it on your own!
The first Monday of each month we'll be starting a new book, LIVE. In the live purchase, you'll get pre-release access to the new book club guide, you get all three level downloads so you can use it with all your kids, a private FB group, you get weekly live planning videos with me, as well as a live Webinar for the kids to show off their writing projects! If you prefer to just purchase the companion guide and do it on your own, just choose your level below and purchase one of the older packages. There will be new ones added each month once we have finished with the lives. This month (May) we are doing Poppy!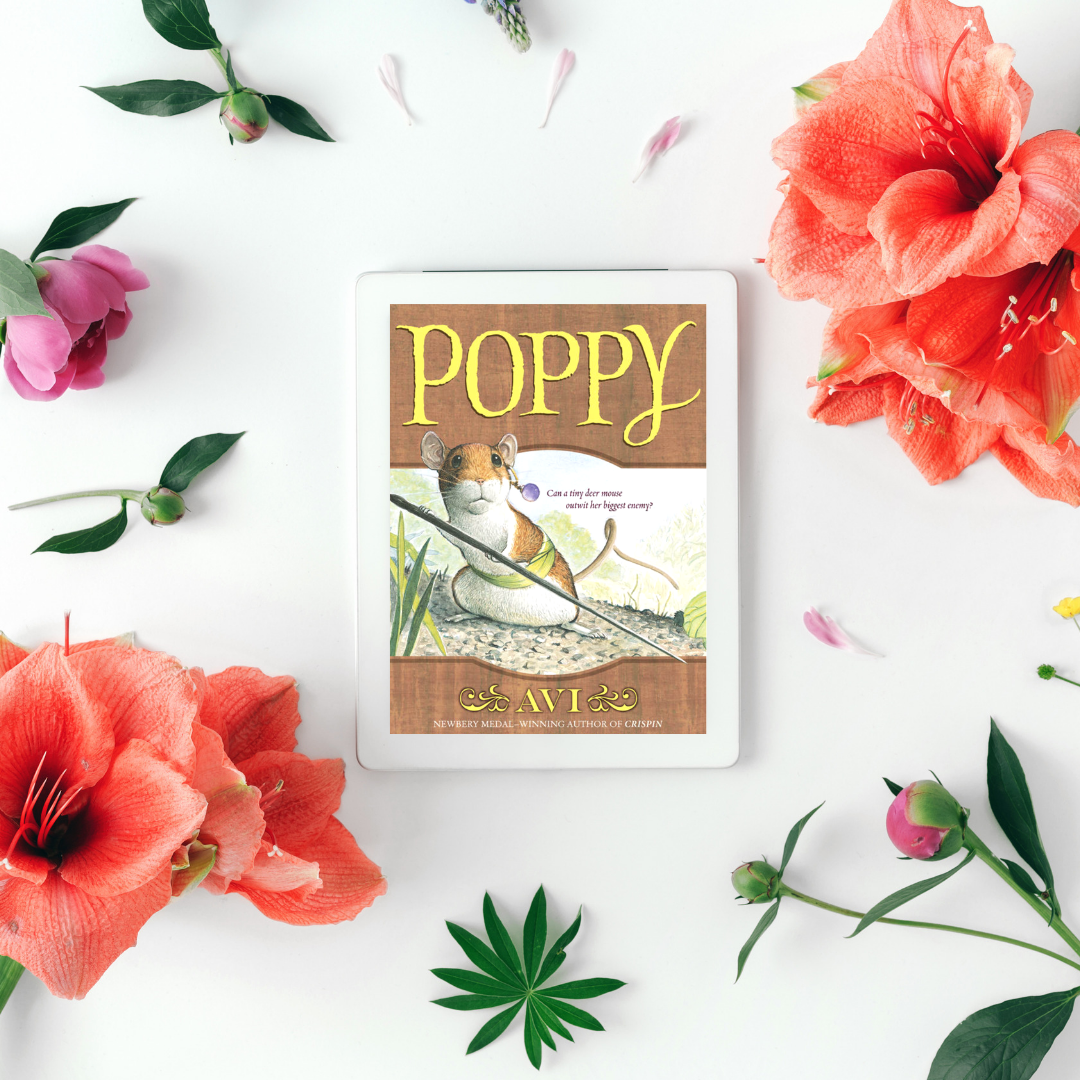 I want in!
This course is live which means there is a limited time to join us or you'll have to wait for next month! Snag your spot early if you want in!
$24.95
Teach LA to all your kids at once!

One book read aloud to all of them, multiple adaptations
All three levels of curriculum

3 levels of curriculum to go along with the Arrow-for the whole family!
An easy schedule

What to read, what to do, everything is open and go
NEW!

Private Facebook Group
LIVE video chats with me!

We'll plan our Brave Writer week together!
LIVE Webinar

Join me at the end for a live webinar where your kids can share what they've done!
Learn what Brave Writer is all about

I'll teach you the elements of a Brave Writer lifestyle
Testimonial
I was so honoured to have one of the amazing mama's from the course put together a little testimonial. You can learn more about her take on Brave Writer over on her site.
Look Inside!
Here is an inside look at a few pages in the companion guide to give you an idea of what it is. It is essentially an open-and-go curriculum that brings in the Brave Writer lifestyle of free writes and poetry and copywork and your writing project in an easy write-in manual for your kids. You will use the Arrow for a reference and your teaching passages but there are adaptations for your younger kids as well as your older ones.
Looking for an old course to do on your own and walk you through?
You can purchase one of the older LA months below, choose the level of your child and you will get the Arrow Companion Guide (the curriculum package shown in the videos above) and the schedule to follow as a download (you still need to purchase the Arrow about $10 and the book).