Kids love to explore, they love to experiment and guess and DO… which kind of makes Science the ideal subject for them. When we teach our kids Science we are generally giving them lots of room to make good guesses and test out their theories. They are learning facts about the world all around them, answers to questions they probably ask us over and over again like, "Where does the rain come from?" or "What does that animal eat?" But there are a variety of ways to introduce Science, and how we do it can determine whether our kids are intrigued and engaged or whether they are bored with yet another subject they have to check off your list.
Homeschool Science Curriculum that Inspires Kids to Wonder
Some of the best homeschool science curriculum I have used are ones that leave room for wonder. These are the curriculum's that don't tell you absolutely everything, they help you ask good questions and leave a bit of room for exploration. It's kind of like planting a seed and giving it room to grow. To me, this is an ideal science curriculum: plant information in my child's brain that inspires them to want to learn more so that the learning doesn't stop when you close the book! For us, this means Master Books Elementary Zoology curriculum. My son has been learning all about animals, dinosaurs and ocean creatures with this curriculum. The pictures are quality ones, the books are the kind he would naturally choose from the library, and the questions are designed to draw him a little bit deeper, to pique his interest!
Homeschool Science Curriculum that is Hands On!
All children are, to an extent, hands-on learners. Although they may be an auditory or kinesthetic learner, when they are truly participating in their lessons they process it completely different. The more involved our children can be in their lessons, the more "weight" their brain will have to attach to that information. This means that they are far more likely to remember a Science lesson that was attached to an experiment or activity than they are from reading in a textbook. This is why multi-sensory curriculum is so effective. Not only does it work for large homeschool families that are dealing with different learning styles, but it approaches the lessons in so many different ways that the brain is more likely to remember it.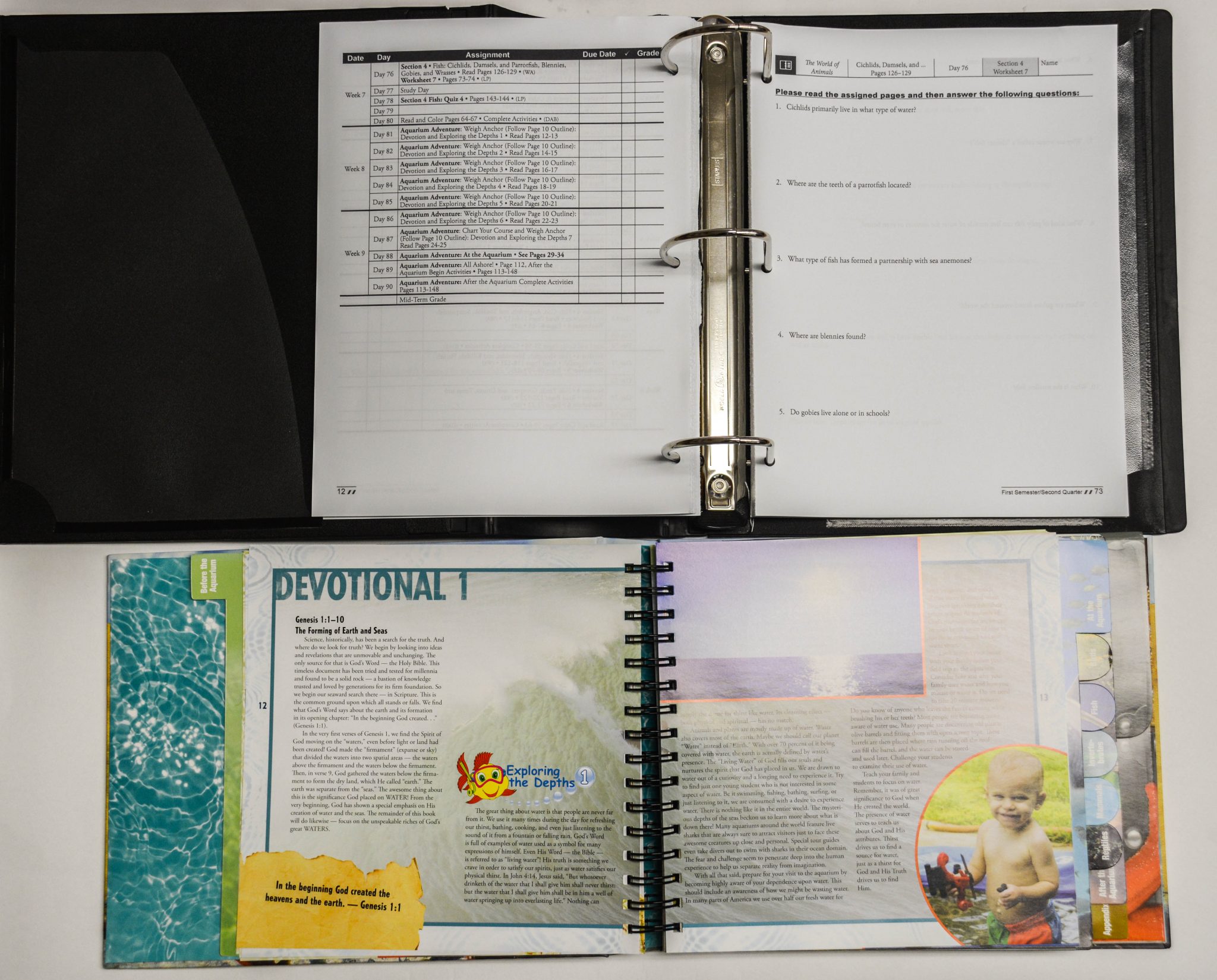 In our Elementary Zoology this year, we are working through a number of different books that include bright pictures, engaging questions and worksheets, as well as activities and games. The hands on approach is key for any learning style. It adds that element of fun that transforms a curriculum from just another book to something that truly engages ALL of your children. From devotionals to writing assignments to creating your own aquarium diorama to coloring, this curriculum has it all!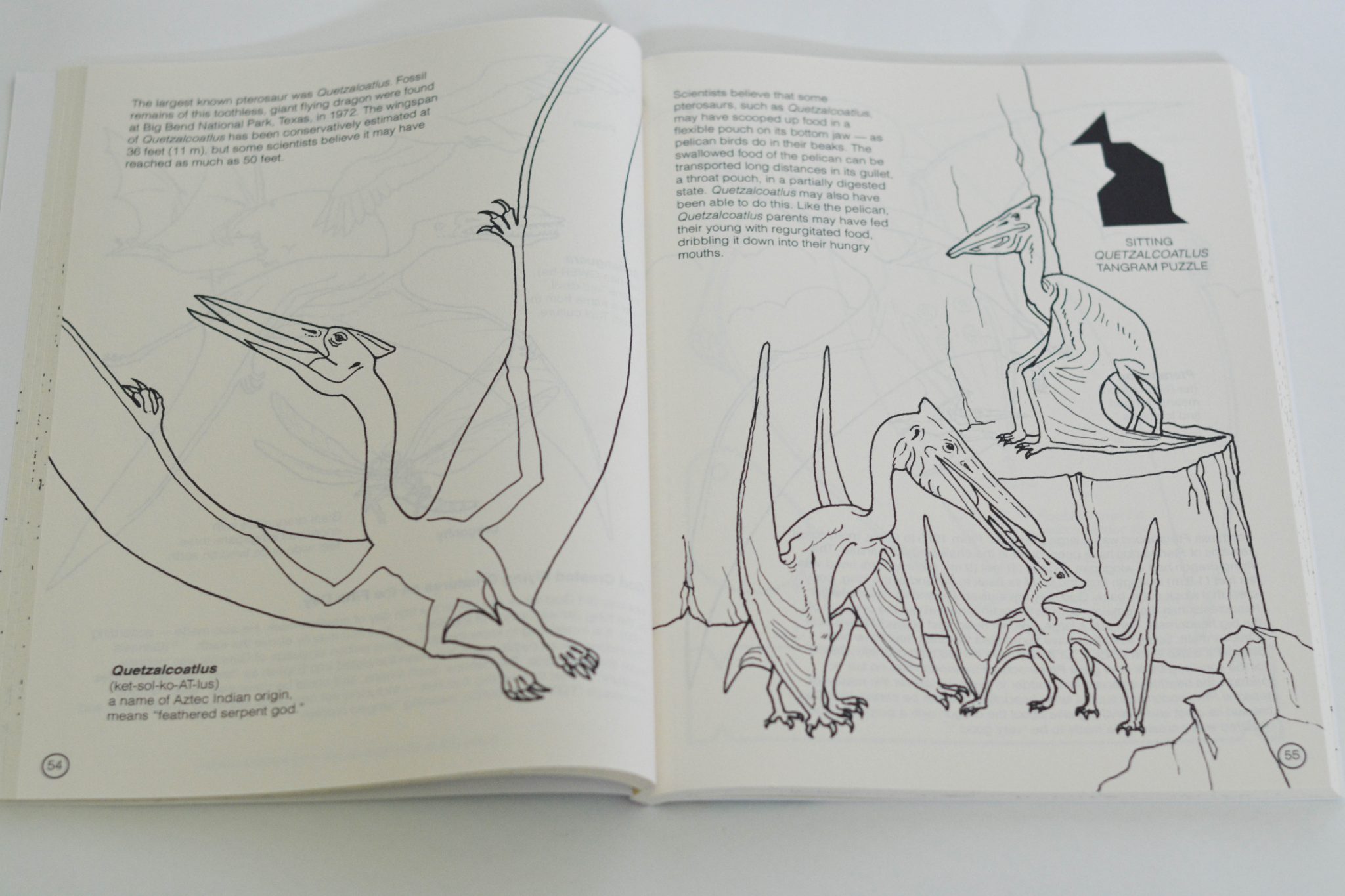 Homeschool Science Curriculum for your Concrete Thinkers
I have 5 children, some of them are all "head in the clouds" kinds of children. They run straight for the fictional section of the library and love learning through stories and songs and tra-la-la's. But I also have a number of matter-of-fact thinkers. These children (interestingly enough, it is the boys in the house) walk straight to the non-fiction. They want to learn about things all around them, how things work, the details of life. I call these ones my little nature detectives, and this program is PERFECT for those kids! While my daughter is doing this along with my son, she tends to zone out as soon as I start talking facts and general information. Thankfully, the program is interspersed with crafts and activities that keep stringing her along, but it is completely different for my son. He does this science program completely independent from me. He loves reading, and the more in-depth and full of interesting facts, the better!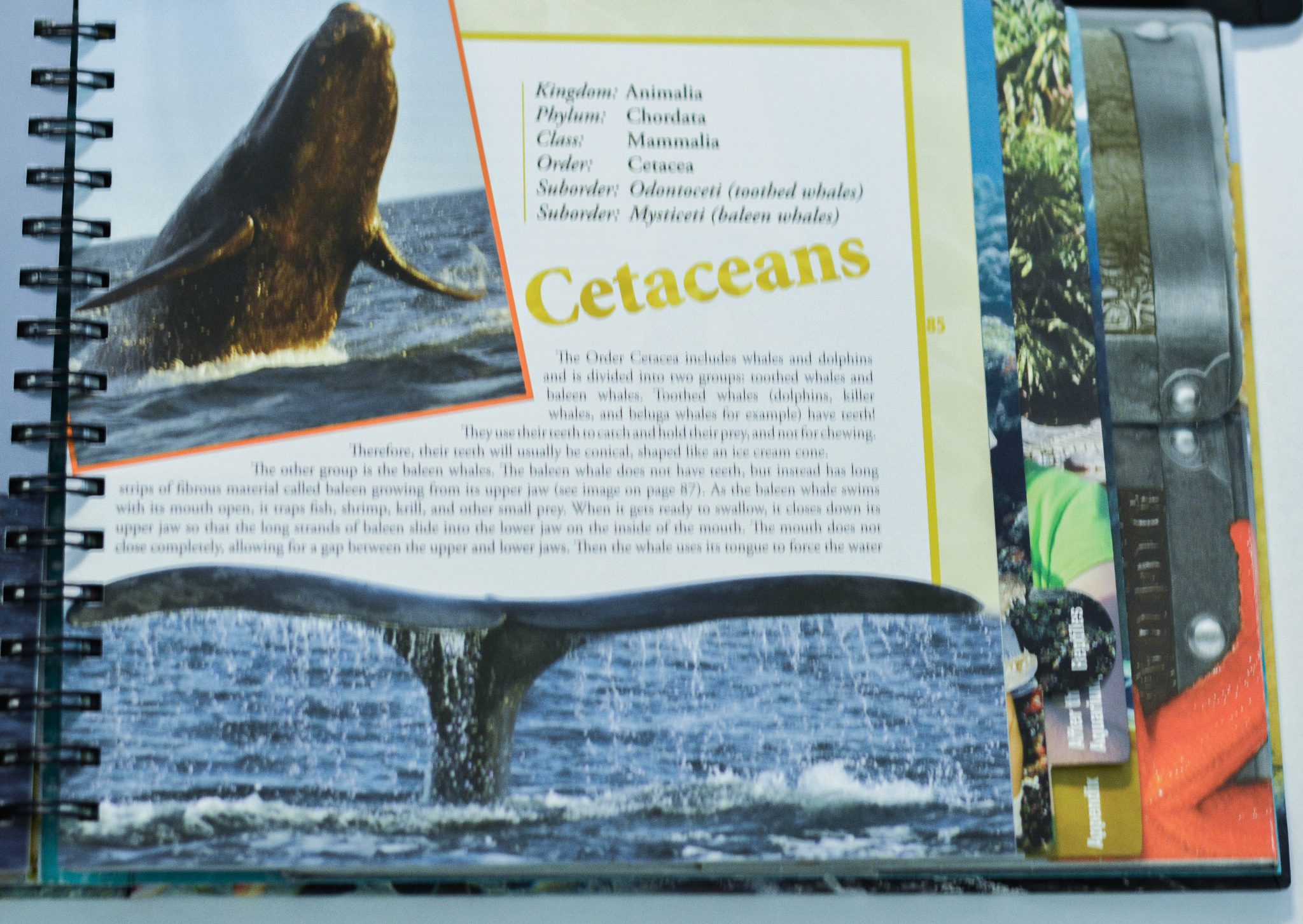 He is so drawn to the pictures that the kid can get lost in his "The World of Animals" book for hours! He loves bookmarking different pictures to show his brothers or read to his dad in the evening. He has been so wowed by science, nature, the world around us, and the God who created everything in such intricacy, that he is completely smitten. I have been so impressed with the details that go into these books, and the easy open-and-go format just makes this homeschool science curriculum a complete winner for mom and child alike!
Experiential Homeschool Science Curriculum for your Kinesthetic Learners
You may be reading this and siding more with my daughter (who is a kinesethtic learner to the core). Maybe you have children who are more like that and aren't certain that Elementary Zoology is going to be a good fit. Next month I will be showing you our Science Starters curriculum but I wanted to mention it here as well as an amazing alternative. There are 3 Science Starter Sets that Master Books offers. These are each full year curriculums that are also catered to grades 3-6 though we will be doing them with grades 1-4. These curriculums are ALL about the experiments, research, observations, hypothesis', and diagrams. They are ALL about learning through doing and I am really excited about it, specifically for the sake of my textbook-hating daughter. If you have a child (or children) who could be my daughters best friend forever, you might be interest in learning more about these sets. They are REALLY affordable and really in-depth. Each child receives a student journal to plan their activities, draw what they looked like, track what they learned through them and think deeper. (Don't forget your 5% off coupon code: REBECCASFRIEND good for ANY order through the month of July!).
Learn More About Master Books and their Curriculum Options!
If you want to learn more about Master Books and the different curriculum they offer, you can find them:
On the website
On Facebook
On Twitter
If you are interested in learning more about Elementary Zoology or getting a set for yourself, make sure you use my exclusive coupon code (expiring soon!) REBECCASFRIEND for an additional 5% off your order! You can order the set HERE. Their prices are hugely discounted than what you will find anywhere else, they are the most affordable curriculum I have found, AND they offer free shipping over $75 on domestic orders. Woot woot!
A while back I did a Facebook live, showing you through some of the different Master Books curriculums that I have and you can watch the replay! Head on over HERE or click on the image below to check it out!
Do your kids love Science or do you need to work on it? Comment below!