My name is Rebecca and I am a bonafide curriculum junkie. My addiction is fed by the bundles and stacks of curriculum I receive from various companies throughout the years as a homeschool blogger. I can't say no, in fact sometimes I pitch them to do reviews for nothing because the curriculum is so bright and shiny and new and fun looking. I get said curriculum in the mail and I pour over it for a few days and make a plan of how to implement it and then I get some more shiny new curriculum in the mail.
Rinse. Repeat.
I officially bit off more than I can chew you guys. There are too many kids, too many books, not enough me! The problem is, there is so much out there. There are so many good books and programs and approaches and methods, I love them all, I want them all but it isn't practical and it is killing my day. Each day is a little more hectic than the one before, I have begun to face every day with a cloud over my head, dreading the massive to-do list in my planner. My kids are enjoying their subjects, they are enjoying their curriculum, but I am not enjoying that it all rests on me. I just can't keep up!
I'm on strike!
This week I put the lesson planner down for a bit and have focused on getting apples, bins to organize my kids clothes (laundry post coming right up), and reading my new book, Home Education by Charlotte Mason. It has been a total game changer. This book is reminding me of why I am doing this, my goal, my approach, my vision and giving me a TON of new ideas. I feel like checking out, letting the kids enjoy the last remnants of warm weather and golden sunshine while I sip coffee and renew what homeschooling is to me.
Language Arts: Confidence Killer
I don't know what it is about LA but it is a total insecurity of mine. Math, while being a foundational subject that I am always considerate of and making sure my kids are progressing, is a single subject that can be bound up into one book. Language Arts, on the other hand, has so many facets and rabbit trails and roadblocks that I constantly am assailed with the thought that my kids are behind, I'm not doing enough, I'm somehow failing them. Let's consider for a moment, my 5 children and where they are at.

My eldest, Caleb, is 10 years old and in grade 5 this year. He is light years ahead in his reading and comprehension, easily doing grade 6 or 7 work in nearly all his subjects, and his writing is probably at about a grade 5 level. Though there are gaps, I haven't really taken the time to teach him some of the foundations of writing mechanics, like how to write a paragraph or an essay or a book report, so I feel that even though his spelling and grammar are at his level, I have missed the mark somehow with all my curriculum hopping.

My next youngest child, Selah, is 9 years old (grade 4) and she is my main confidence wrecker. Just last night we were both crying trying to do her math lesson (which she LOVES her math) because I was getting impatient and frustrated because she didn't know what minus meant or which number should go on top or what the difference was between 20 and 30. She thinks differently. She is left handed, right brained, and probably has some significant learning challenges. We did some preliminary testing with her and identified that her logic and reasoning is below a 5 year old level so she just doesn't think things through or see them clearly. That is causing us to hit a wall with nearly every single subject and feeling like a failure is a constant, daily thing with my little girlie of mine.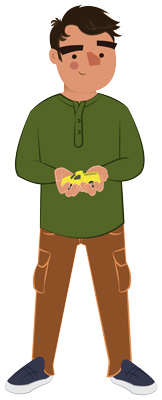 My next youngest child, Malakai, is turning 8 next month and is in grade 3 (technically). He was a preemie and is a typical high energy boy. He would probably be pushed into an ADD box if he were in school but he really isn't. He loves to sit and listen to stories, he listens deeply and considers things deeply. He is behind but progressing and I don't think he has any specific learning challenges but the fact that he is behind causes me, every once in a while, to involuntarily panic and begin harassing him with more and more work so he can "catch up."

My youngest school age child, Aliyah, is 5 and working at a grade 1 level. She is ahead, like her brother Caleb, already reading and writing and honestly will be working at the same level as her brother who is three years older. She is my only child that I am not concerned about because there are no gaps, we are starting at the beginning and learning is so easy and enjoyable for her.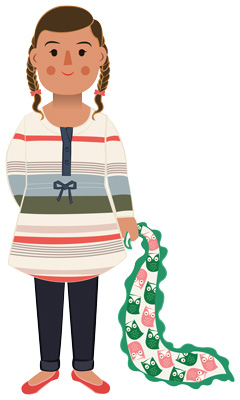 That brings me to my very youngest, Janiah, 3 almost 4 years old and the most focused child I have ever met. She gets lost in her little world and begs BEGS to do school with us. While she is not technically school age, she has her own school bag and I buy her cheap little workbooks to practise in and feel like she is a part of the family, but she needs constant help and wants me to observe everything she is doing so it tends to be a huge interruption into our day.
I write posts and record podcast episodes reminding you guys it isn't about grade level or keeping up, that each child is at their own pace and range, but I am not immune to the pressure of our society nor the tangle of emotions I am faced with when I see my child struggling or missing what I feel I should have provided.
I do so well… until I don't.
Language arts: grammar, spelling, handwriting, reading, comprehension, writing mechanics… there are SO many aspects for LA, so much room for insecurity and panic to set in. But like I said, I'm on strike, I'm making some serious changes, and I'm putting my printer to work. And I'm going to give you guys a sneak peek into this complicated brain process of mine 😉
Hit the Reset Button
For the past 2 years, I have been talking to your relentlessly about Brave Writer. Other than my initial review, however, I have used the Writer's Jungle to formulate my own lifestyle of writing. I basically used what I learned in the Writer's Jungle and brought those methods and philosophies into my approach of LA. But I also used other things that I felt fit in with that style (and still do). This summer I received a bunch of grammar and writing and reading and LA programs (that are great by the way) but we are just drowning fitting it in and I came to this point of realizing that perhaps I need a bit of structure to follow to hep me put the "Brave Writer lifestyle" into practise, at least for a month. I have never done a complete Arrow or Quiver of Arrows, the writing mechanics portion of the Brave Writer curriculum. So while I understand the approach, without seeing it in action I have realized that I am often skipping elements that we should be including and wanted to go back to the drawing board.
For the month of October we are going to do one writing project from Jot it Down for my younger kids (all of them actually, except Caleb) and one writing project from Partnership for Caleb. We are also going to read Sarah Plain and Tall and do the Quiver of Arrow that goes with it for the younger kids and read Carry on, Mr. Bowditch (which bonus, we were already reading for Sea and Sky) with Caleb and do the Arrow that goes along with that one. This means that we are going to be putting into practise the entire Brave Writer curriculum for one month. I am going to use this as a virtual reset button in our LA department.
We will still continue to use Spelling You See, partly because I work closely with them, partly because my kids really do need the extra help with Spelling and I don't think it will be overkill with what we are doing in the Arrow/Quiver but rather extra reinforcement. And partly because it aligns so perfectly with the BW approach to copywork and spelling, writing the passage as copywork throughout the week and doing dictation on Friday. So far my kids haven't complained of it being too much (probably because I chose levels that are pretty easy for them and it only takes 10 minutes) so we'll see how it goes.
So there you have it, that is my new tactic. I don't know what will happen the month after that, I might just use this as a reset and then continue going on my own after that with the books we are reading. But I think I need some step-by-step guidance to walk me through this approach and remind me of what it can look like.
I'm Giving Away a Copy of Home Education!!
I accidentally ordered two of these books, and let me tell you these are HUGE, DETAILED, full of big words, make you sit and think books. You can't read it too fast or you'll miss it. Every sentence seems to be a golden nugget and you need to take your time with it. I'm giving one away to you guys! Open to the US and Canada, this isn't with a brand, it's just me, myself and I. I'll make a personal inscription in the front (only if you want) and mail it out personally.
How is homeschooling going for you?
Do you have public school expectations that are killing your homeschool effectiveness and goals? Chime in in the comments below!
Comment Below
Do you think you use too much homeschool curriculum?