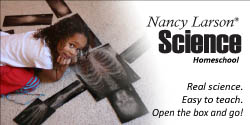 We were so excited to get our Nancy Larson Science 1 box in the mail! We have been eagerly anticipating this special package for a few weeks and the kids were ready to dive in the second I opened the door. Nancy Larson Science has complete kits for K-Grade 4 that includes all your supplies and visual aids, student materials, and a complete scripted teachers guide. Let's take a look at what we got!
What's in the box?
Upon opening the box, we found our welcome letter with our log in information to Nancy Larson Science and an overview of what was in the box. We ordered the grade 1 kit to do with all three kids (K, Grade 1, and Grade 2) after watching the video, "
How to Pick the Right Level for your Child
." We ended up going with 2 Individual Student Units for the older kids and we are going to have Malakai (who is in Kindergarten) just listen along and answer a few questions orally. He will probably end up repeating Science 1 in a few years when he can get more out of it.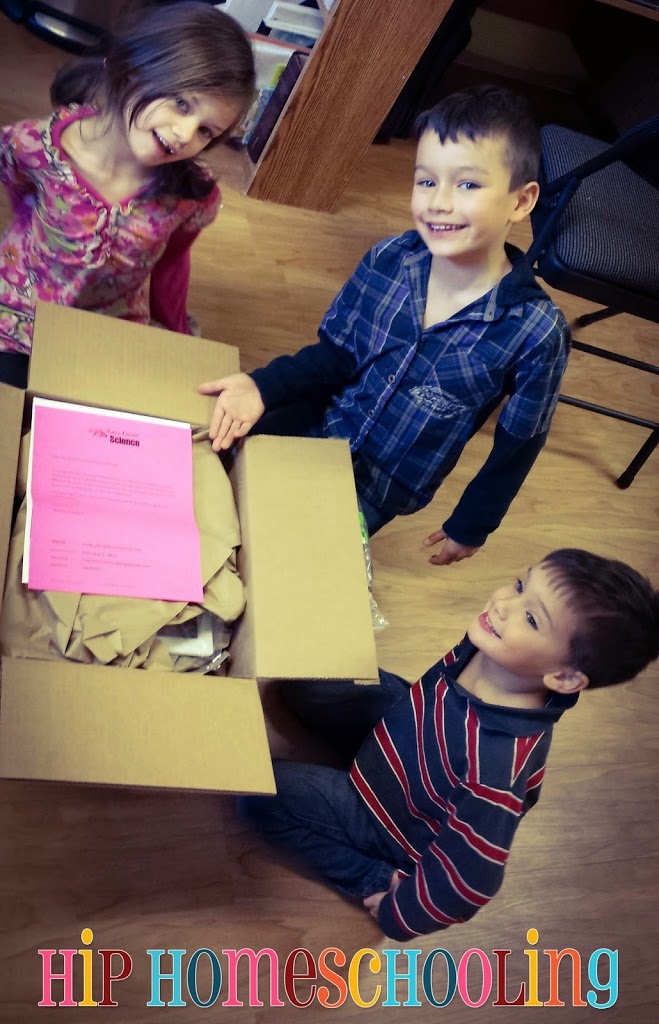 The kids waiting patiently to see whats hiding under that paper!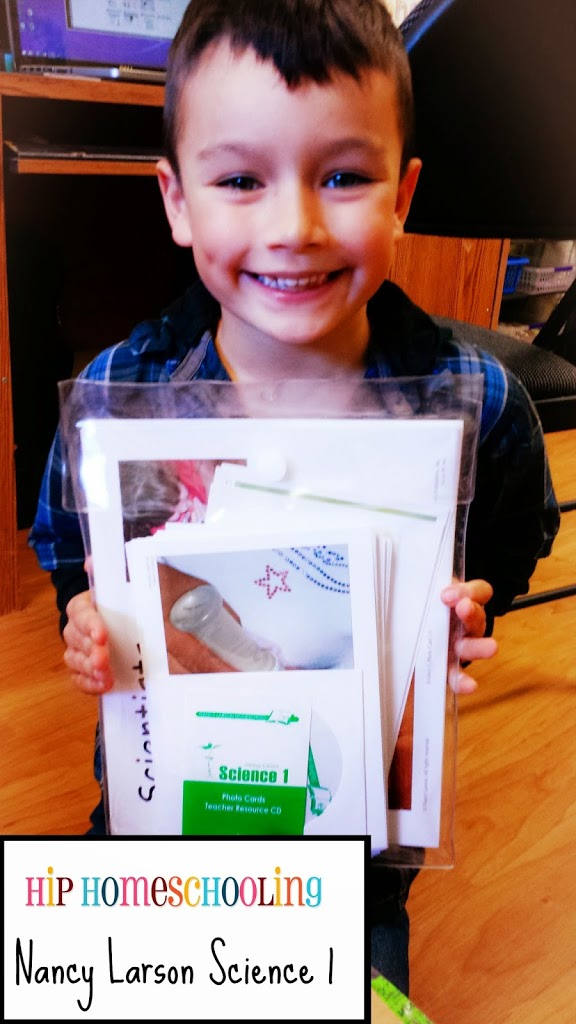 This is our CD and photo card pack, no more panic searches on Google to find pictures!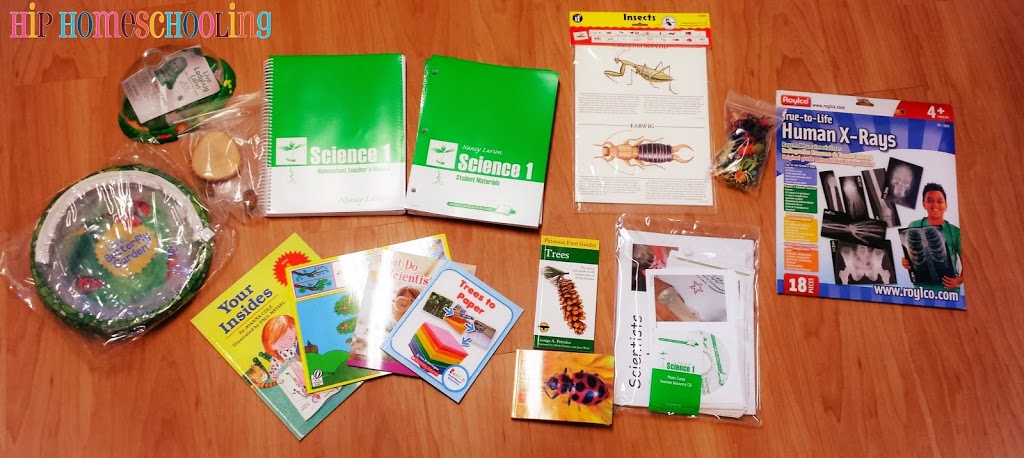 A detailed look at whats in the box!
We received the following books:
What do Scientists Do?
Peterson First Guide to Trees
Trees to Paper
Familiar Insects and Spiders
Your Insides
The Seasons of Arnold's Apple Tree
We are very excited about our X-Ray's, the butterfly kit, and the ladybug habitat kit. It also includes insect learning cards, plastic insects, tree cookie, pinecones, and a magnifying glass.As I said, we received 2 Individual Student Units to do with Selah and Caleb but Malakai, in kindergarten will be just listening and doing oral presentations on what he learns.
The teachers manual includes the lessons and answer keyes and comes in a scripted format, so you LITERALLY just have to read from the book. Although some of you more creative mama's may be thinking that seems boring, you could definitely present the lesson however you wanted! But for me, the idea of no preparation, just open and read, is very appealing.
It also comes with your resource package which has all your photo cards (so much easier to teach on the go when you have pictures to accompany the lessons) and your resource CD. This has all sorts of goodies like your word lists, photos, word labels, and more!
Why Nancy Larson?
I have been researching elementary science curriculums for years now. I have tried a number of different programs and just haven't found one that works for me. The reason for this is that I need something that will appeal to all my children at their various levels, is easy to teach, and doesn't require a ton of prep work.When I found out about
Nancy Larson Science
I was pretty much overjoyed. I mean, not only does this have everything I need to teach (no photocopying and running to the store for supplies), but it is engaging, fun, structured, everything I was looking for in a science program.
The program is designed to be taught only 2 days a week, this leaves other days of the week open if you want to alternate your socials and science programs, or maybe you want to teach every day and do it in one semester instead of all year long. However you choose to schedule it, I love the ease of use and we are very excited to start our journey with this great science curriculum!