Art appreciation, attention to detail, increased focus and attention, these are just some of the benefits of bringing art and picture studies into your homeschool! Come see how we do it on our homeschool day! 
What is a picture study?
For the Charlotte Mason homeschooler, a picture study is a comprehensive framework of art appreciation.  
Our purpose here is to demonstrate that picture study can be simple, enjoyable, and fun with our own framework in mind. A Charlotte Mason inspired definition of picture study is learning to appreciate the character and individuality of a work of art or a reproduction of a work of art.
Charlotte Mason on picture study
Miss Mason had a lot to say about picture study so it's important to gain her mind on the subject. For this purpose we'll look at why she sought to have children study pictures. She was quite specific.
Picture study is designed to bring beauty and life to the curriculum.
Homeschoolers often want for new and trendy ways to keep students interested. I believe Miss Mason was on to something.
She wanted Picture Study to accomplish for the child:
Development of taste and to learn to discriminate between good and less than good.

To know (be aware of through observation, inquire, or information) the pictures for themselves.

Encourage the mind to become full of mental images of the pictures.

Grow and develop a sense of beauty and a love of and for real beauty.

To build a delight in the pictures for their own sake and create a culture – a collective of thought – based on this mutual appreciation
Miss Mason is calling us to something higher and grander than ourselves when she asks us to study a picture.
We're no longer asked to approach a subject with cold, hard facts, such as the subject of math. We're asked to admire, to love, and to relish. Lofty, indeed!
Adding picture study to your homeschool
If the concept of picture study is brand new to you, it can feel a little forced. And, if your children aren't used to picture study, they may actually think it's a little weird. Courage, friends! Keep in mind why you started. Remember what your goal was when you made the decision to add this to your children's education.
Appreciation of anything is a skill. It's an art unto itself. Think of it this way, in most relationships the honeymoon period wears off and we have to learn the art of appreciating all over again. Truly, picture study is just like that. So give yourself time and lots of grace to figure it out. Don't expect perfection. The best thing to do is to just start.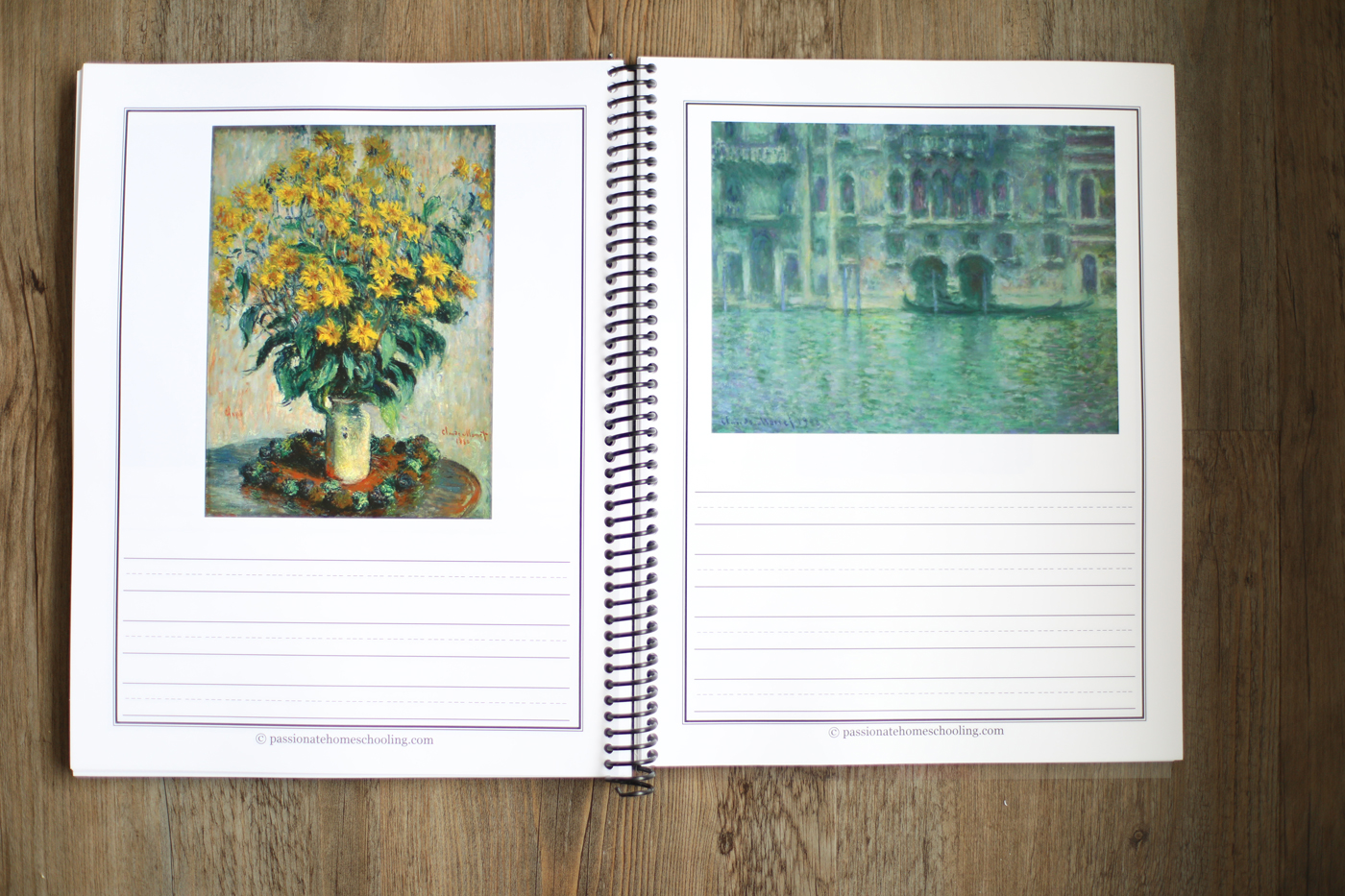 Keep some of these tips in mind:
Focus on the painting, not the painter.

This is a challenge for most homeschoolers. We love our history!

Extend grace to the learner.

It might feel awkward to teacher and student.

Allow for ample time to study.

Rushing things to get on to the next subject will ruin the entire experience.
Unless you're a Charlotte Mason die hard, create a basic framework that works in your own homeschool,  focused on simple and doable. If we want to have "a couple of hundred pictures by great masters hanging permanently in the halls of [their] imagination" (Towards a Philosophy of Education, p. 43), as busy homeschooling parents, we need simplicity.
For instance:
Choose three artists per year, or one per quarter.

Decide upon the time you'll devote to the study. This can be anywhere from 10 to 30 minutes.

Don't worry about explaining periods of history or schools of art. Observation is the skill we're honing.

Plan for questions about if they're doing it "right."
How we do Picture Study in our homeschool
For us, it's SUPER relaxed. We add our picture study time to our homeschool loop and we do it as part of our morning basket together time. This is the first part of our day where we all do lessons together. It's messy, it's chaotic, there are interruptions, but it's my favorite part about homeschooling. We read poetry, we study geography, we read books together, and we look at art together. My kids ALL enjoy picture studies and the more we do it, the more aware they are of the little details in the paintings.
Things like shadow and light, texture and techniques, how paintings make you feel and more! I am totally addicted!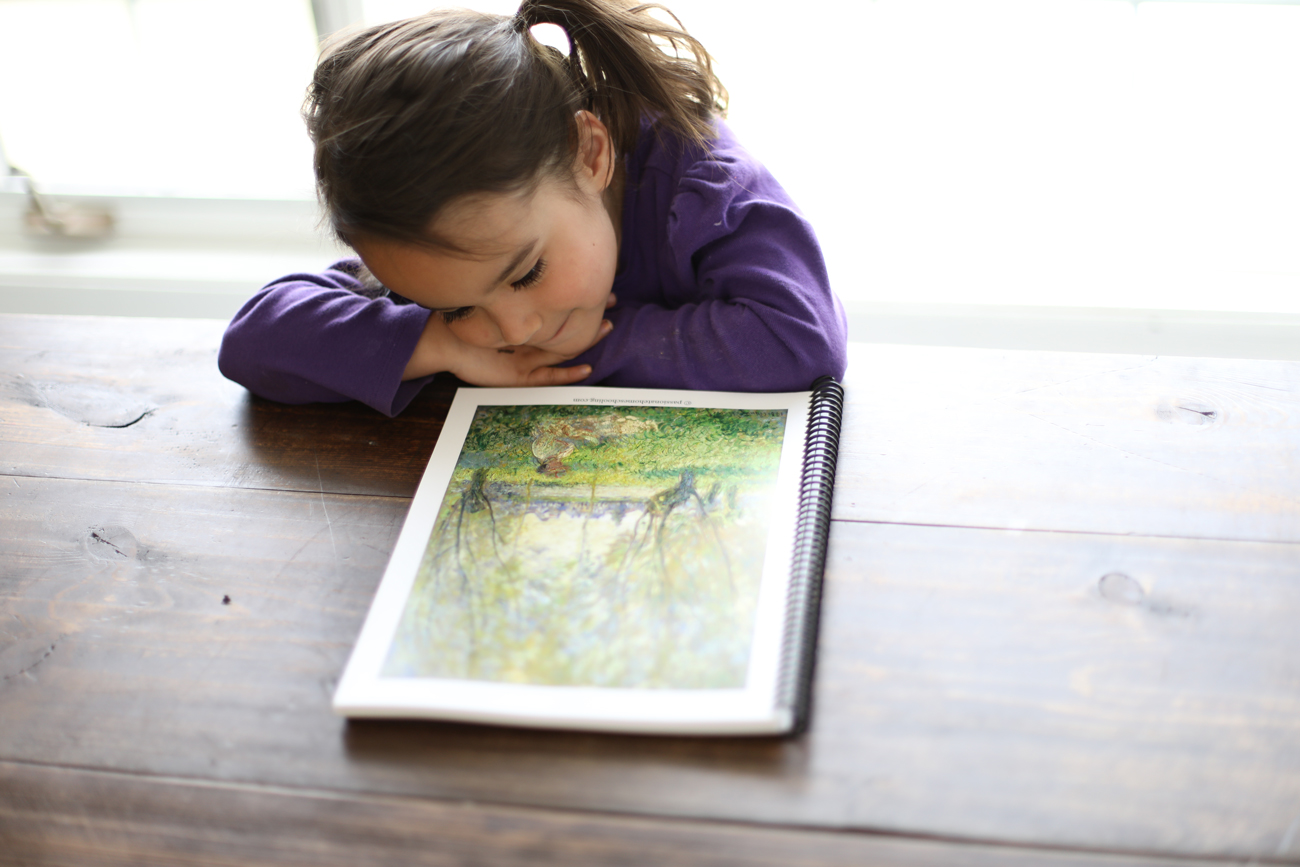 Make getting started with Picture Study easy
You love the idea and you are ready to start. But, if you're still feeling a bit overwhelmed, I recommend this SUPER amazing Artist Study on Claude Monet with Picture Study & Notebooking. I got it as part of the once a year Build your Bundle sale in the Charlotte Mason bundle (my favorite bundle, along with the mystery bundle). 
This flexible artist study can be used with any homeschooling method, however, Charlotte Mason style learners will love the easy to print art, notebooking pages and step by step picture study ideas. While unit study and project-based learners will enjoy the suggested resources to extend their learning about Monet's life, and his love of art, gardening, and cooking.
This easy-to-use artist and picture study for Claude Monet includes everything needed to make art appreciation simple!
Artist Study Includes:
Step by step directions on starting a family picture study

Biography of Claude Monet

23 easy-to-print, full-page Monet's paintings

1 summary page for each painting listing its name, date of creation, and art medium, and starter questions

99 notebooking pages including lined and primary lined
Charlotte Mason resources
You guys, I LOVE Charlotte Mason. I love what she stood for and I love the curriculum that is coming out that brings in the beauty of copywork and narration and dictation and all the beautiful aspects of making learning a way of life, not an item to be accomplished. There are SO many resources available for a few more days only over at the Build Your Bundle sale!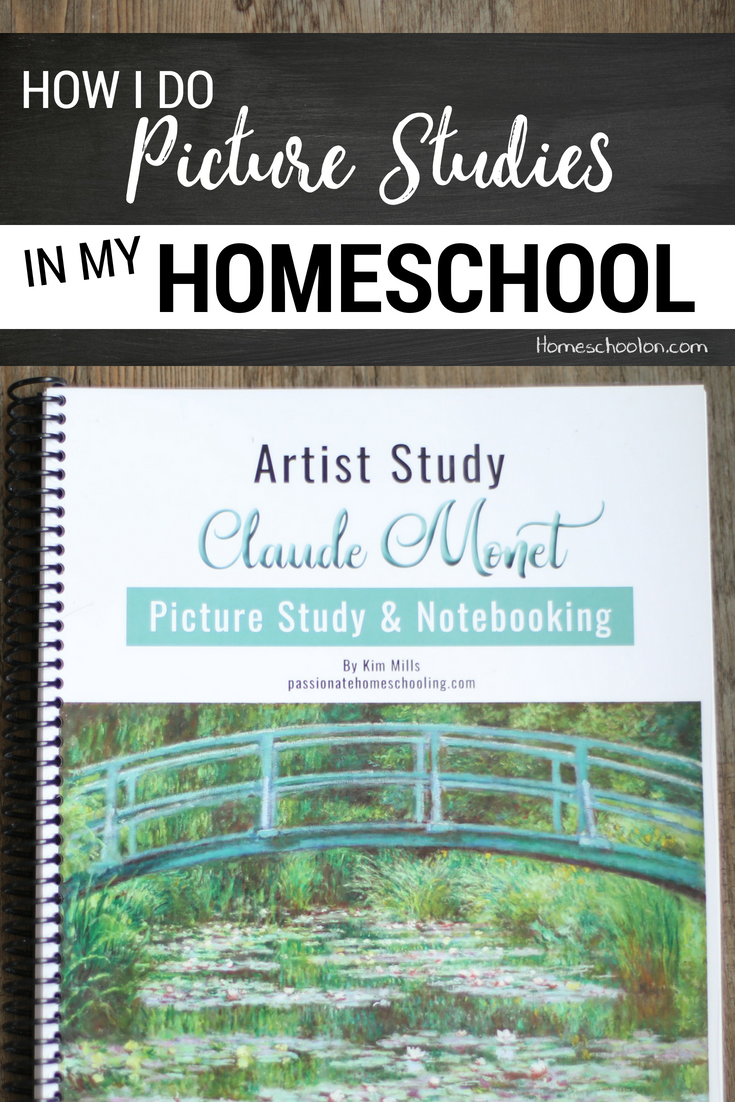 Some of the products found in this bundle include:
The Mystery of History

Volume III Audiobook & Folderbook

Primary Unit Program

from Train up a Child Publishing (valued at $95 alone!)

Wayfarers: Revolution

from Barefoot Meandering

BiblioPlan's

Early Modern: Remember the Days

Audiobook

Writing Through Medieval History

Charlotte Mason Planners

High-quality copywork

A course on Shakespeare
Build Your Bundle is an online MASSIVE homeschool sale that only happens once a year. I have contributed my homeschool planner to the Homeschool Helps bundle. There are 20 themed bundles this year and 3 build your own bundle options. All the content is in PDF form and there are some AMAZING contributors so it is a fantastic way to get some curriculum at a fraction of the price (up to 95% off!!!!!!).
Contributors include some big name curriculum companies such as Master Books, Grapevine Studies, The Crafty Classroom, Living Montessori Now, Bright Ideas Press, Mystery of History, Knowledge Quest, Inc., Techie Homeschool Mom, WriteBonnieRose, NotebookingPages.com, Kitchen Stewardship, Fun to Learn Books, and COUNTLESS more!
SaveSaveSaveSaveSaveSaveSaveSaveSaveSave
SaveSave
SaveSave