For years I tried to improve my kids horrible spelling with list after list. I tried to bring in context by reading them a sentence, but it just wasn't sticking. They didn't remember the words, they didn't retain the spelling, and we were back to square 1. Let me tell you, with 5 kids, I have no time to waste on something that isn't working! Spelling lists are not only boring, they are one of the least effective ways of learning.
I don't know about you but I don't learn by rote memorization! We aren't designed to learn random facts that carry no meaning. The brightest minds of all time take their knowledge and find ways to apply them and relate them to the world around them. This contextual learning is key to getting that information over to long term memory. Repetition is one factor, context is another, and understanding the why behind it is what allows us to pull that information out and use it the right way consistently. Spelling lists don't offer our kids the full picture and I for one am finished with them!
So what's the alternative?
I have observed and tried a few different spelling programs over the years and finding one that combines different approaches to spelling, helps my kids grasp the spelling rules, makes it fun and isn't too overwhelming is… well, difficult to say the least. A few years ago I came across Charlotte Mason homeschool style and fell in love. I began to view homeschooling in an entirely different light and all the curriculum that had previously presided my shelves now seemed bland and dull in comparison. Learning through nature and nurture and discussion and exploration and reading and removing time wasters… it just got better and better!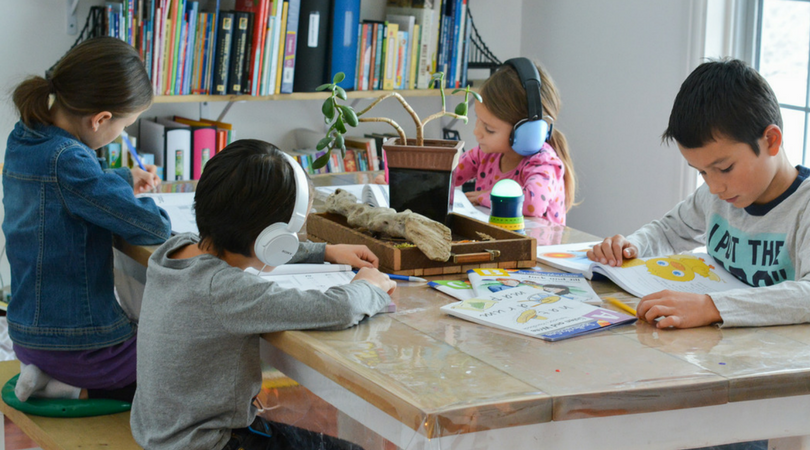 I was once again on the prowl for a way to work with my children's phonetic spelling issues. It was then that I stumbled upon a video showing Spelling You See. Created by the same publishers as Math U See, this curriculum is different than any other program that is currently on the market.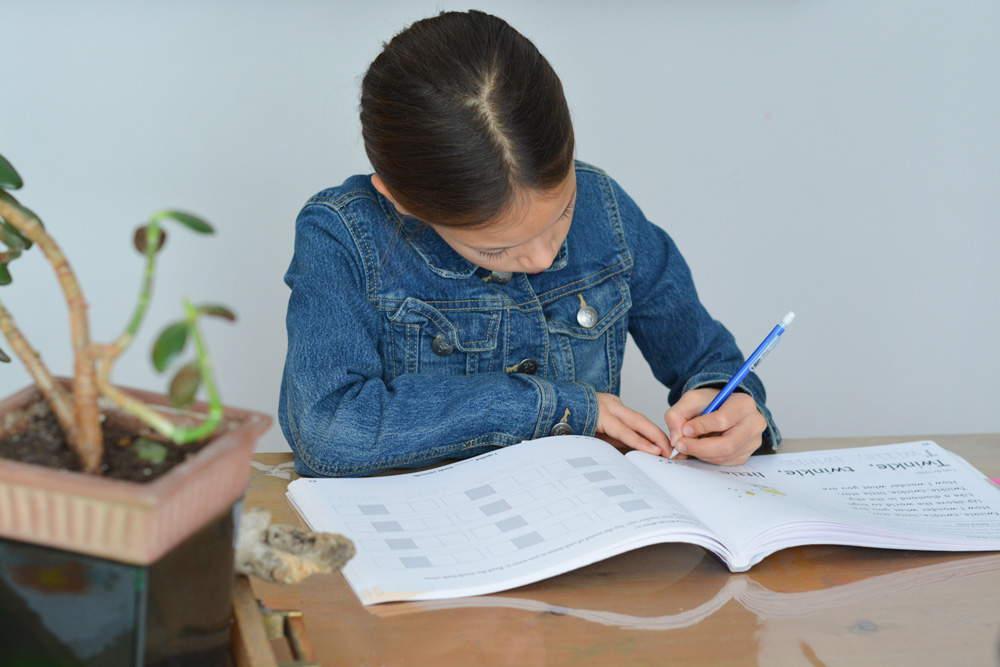 What sticks out about this program
• It is neutral (meaning it works for both secular and Christian homeschool families)
• It is short (only 10 minutes a day, you literally set a timer and stop when it's done)
• It is based on spelling levels rather than arbitrary grades (so you can place your child exactly where they need to be)
• It teaches spelling rules slowly with lots of repetition, through coloring and marking different blends and copywork
• The early levels use rhymes to help jog the memory and the more advanced levels use non fiction information (multi-faceted learning!)
• It utilizes dictation to help your kids have a frame of reference, they've been reading and writing the passage the entire week!
• Every 4th day there is a no rule day… the kids can write or draw anything they want (hello creative writing!)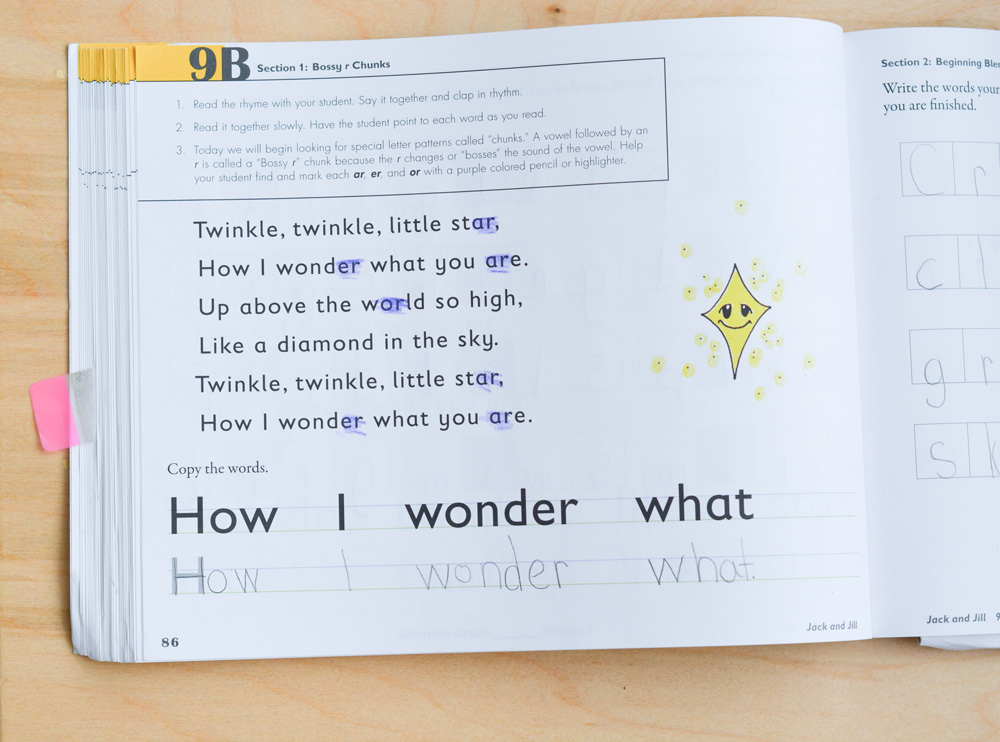 We reviewed this program last year and though I thought it was neat, I never officially took the dive and implemented it into our day-to-day lessons. When I read the hundredth note from my daughter (that needed a cypher to understand) I remembered that it was a really neat program and took the dive and purchased it online for all my kids. My youngest two have been using the same level together, which is a LIFESAVER because it means I can combine their spelling time and kill two birds with one stone. My older two are in their own levels but they are able to do more of it independently and only come to me when it's time for dictation.
Three months with Spelling You See
The last few months have been awesome! Three months in and there is ZERO fight when I say it's time for spelling. In fact, if I'm not fast enough, they go ahead and do it themselves and dictate to each other. Their spelling has drastically improved, without tears and frustration and boring spelling lists! Not only that, but their printing and reading skills have improved at the same time! Writing and sounding out the words and learning their sound blends has been giving us a huge boost in our early readers (another added bonus). This program is super affordable, and once you have the teacher's manual you can use that for younger students as well and just buy new student books for them.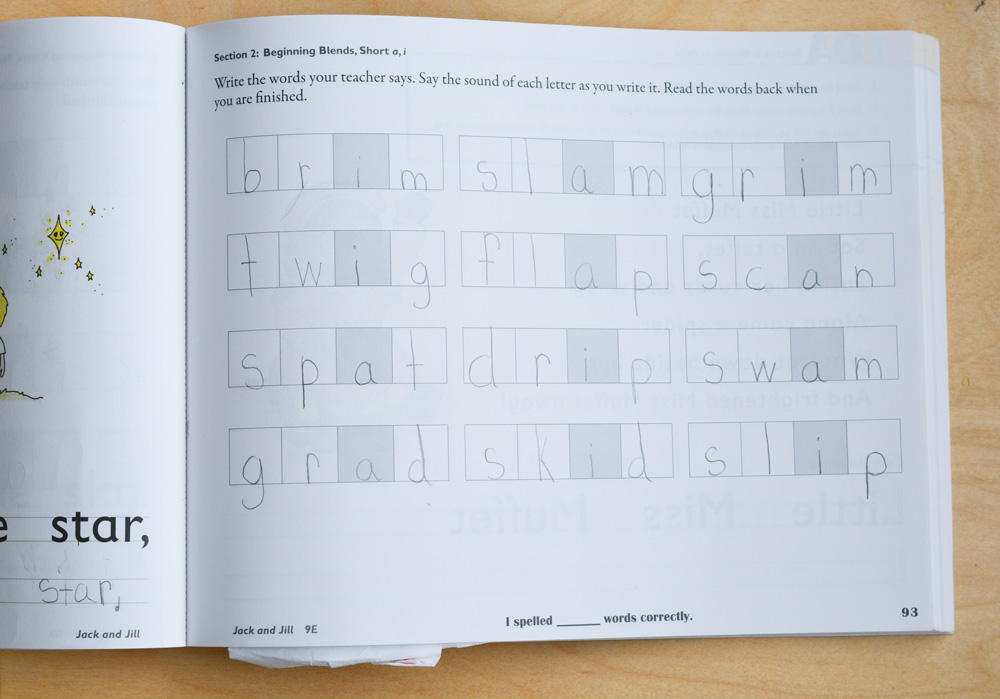 If you want more information or are curious what the levels look like, head on over and check out their website or check out my full review video here. Levels start at about $39 so it is super affordable! It is also easy to get started, simply open it up, set the time and go!
Comment Below
What Spelling program do you use?