I have been stalking the Spelling You See website for about a year now and trying to get a copy up here in Canada. The program has exceeded my expectations and the results have been amazing! I'm pretty much addicted to this homeschool spelling curriculum! It is bright, cheery, and a revolutionary approach to spelling! Take a look at what sets this program apart.
What is Spelling You See?
Spelling You See is a unique curriculum that teaches along with the developmental stages of language development. The lessons are segregated into short daily excerpts that integrate copywork, color cues, visual memory and more! It is a research based program that is vastly different from traditional spelling programs on the market. Whereas most spelling programs involve lists you memorize throughout the week, Spelling You See connects spelling in long term memory with copywork, reading, speaking, and listening (great for a variety of learning styles!). With Spelling You See, the words are introduced in rhymes or writing passages. As the children work with the passage they learn and remember the formation of the word!
What did we love about Spelling You See?
First of all, my son (grade 2) LOVED this program. He found it simple, fun, not too overwhelming and was excited to do it each day. He loved the erasable color pencils and it was easy to get him to do his spelling. We "test" his spelling by having impromptu dinner spelling bee's as a family and his spelling, printing, and writing skills have just exploded. Because of the design of the program, we have eliminated copywork from our schedule and he loves that we are doing both aspects in one book! It takes him anywhere from 5-10 minutes to do his spelling and it has been a super easy transition for us as a family.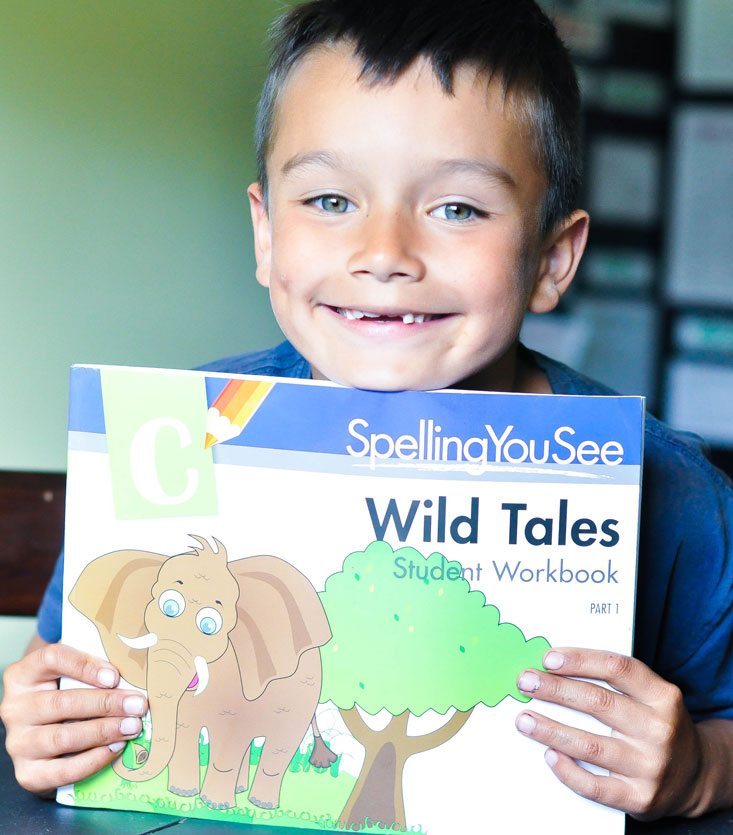 The program is US based, which means that some of the words will be different. However in the early elementary I haven't run into a word yet that was spelled differently so I have not had any issues using it as a Canadian spelling resource. If we did run into a problem I would just adjust the word within the book before he started his lesson.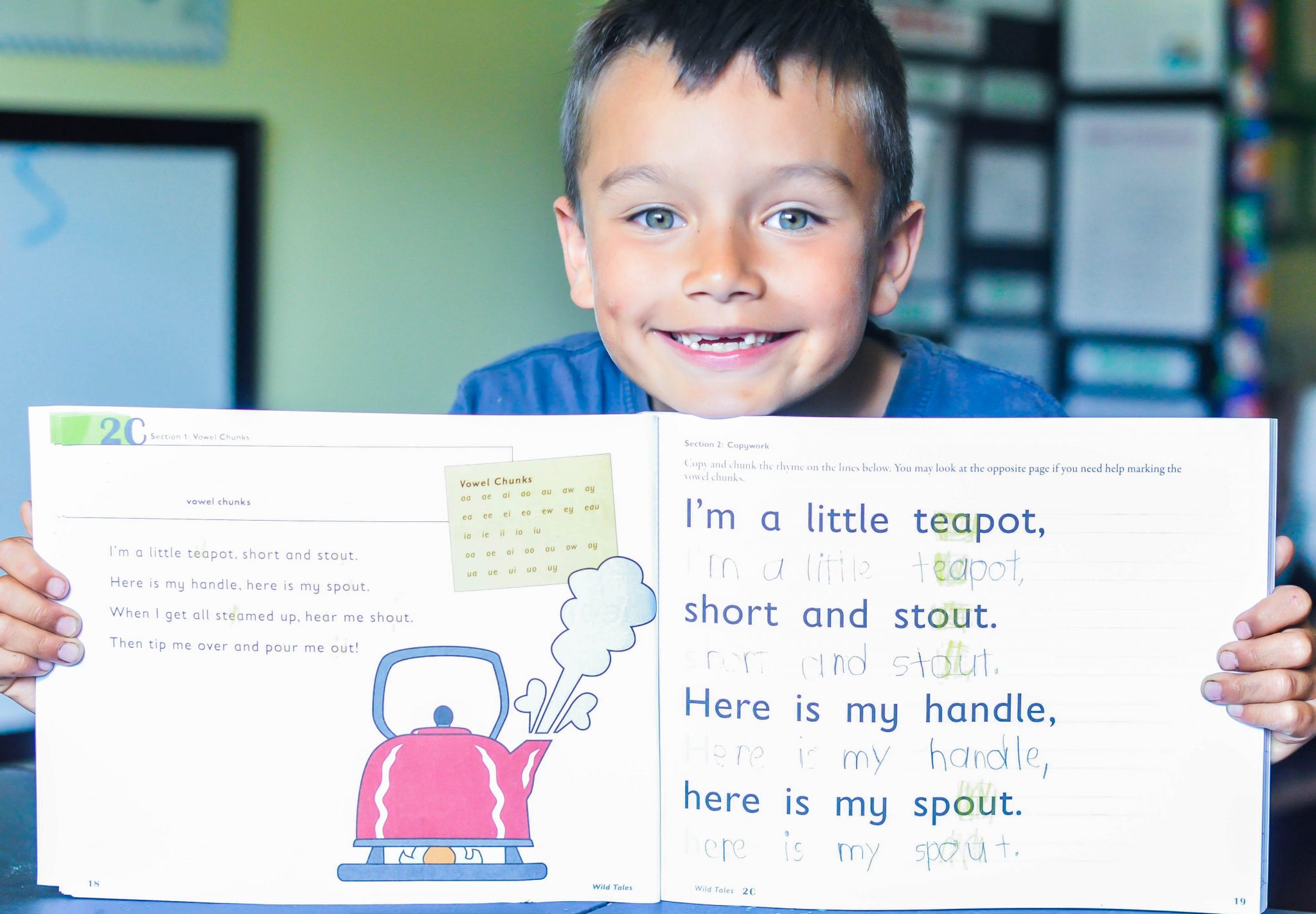 We love the simplicity of the program and I love the results. As a busy homeschool mom with an insane amount of things to do in a day, the fact that he can do it himself without assistance pretty much makes me their biggest fan. I am SUPER impressed and am really really hoping they make a Canadian version for the later levels. I think incorporating Social's into our reading, printing, and spelling program would make me a diehard Spelling You See advocate (wink wink, nudge nudge).
A Spelling Curriculum that Works!
I can't even begin to tell you the change we have seen in Caleb's writing and reading skills through this program. And it has all come to pass with no tears or whining from my little man or nagging from me!
This spelling program works and I really can't imagine going back to boring spelling lists! I am SUPER hopeful that this gets released in Canada as I would absolutely buy it for every child in my family. I think it is an amazing resource and the fact that it combines so many facets of learning into one make it a real gem and one you won't regret buying.