I have been married to my husband for nearly 10 years now, and let me tell you it has been an adventure. We started out young and naive, not really knowing each other that well and DEFINITELY not knowing how to communicate let alone effectively. Throughout our shaky beginnings, we also battled the typical newlywed financial difficulties, a new demanding carreer, and the raging hormones of pregnancy and breastfeeding (constantly I might add). We learned, we grew, we fought, and little by little we blended. Now it's hard to tell where I end and he begins. I see myself doing things or thinking things that I know I never would have done or thought before I met this man. I am becoming more like him and he is becoming more like me. We are truly becoming one, more so each day. Yet I have found that this whole movement of "shopping makes you feel better" is a dangerous precedent to set.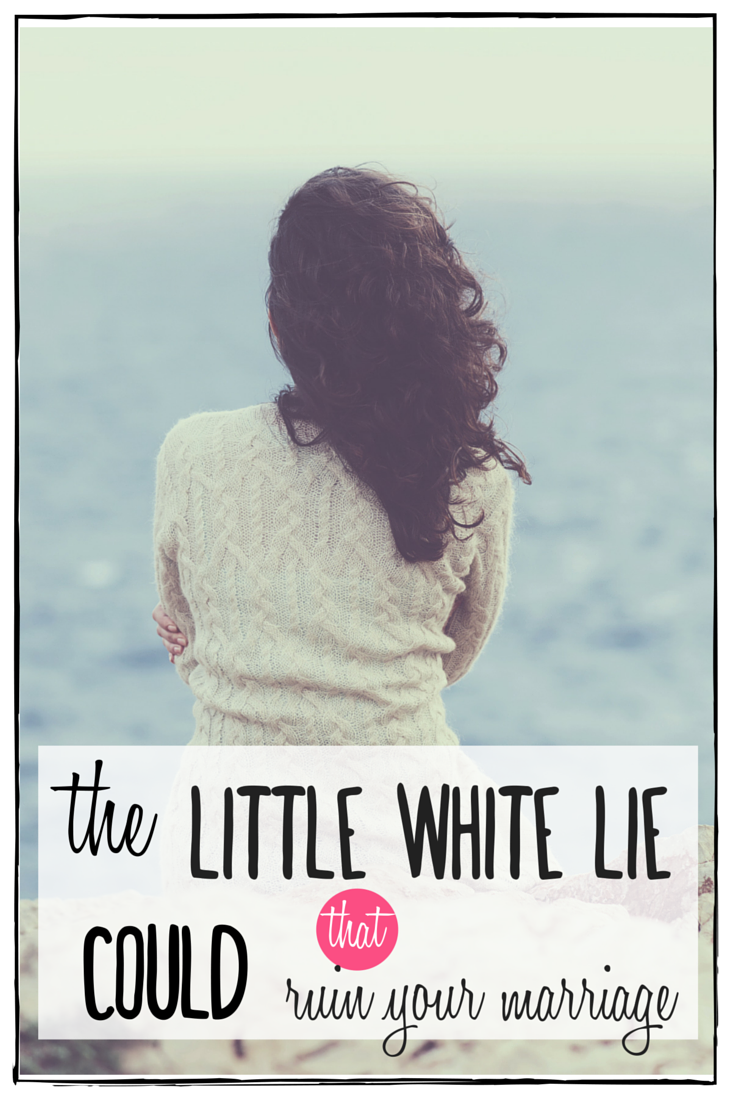 This is not a new lie, in fact it seems to be commonplace in most marriages I know of. We make fun of it, we create meme's about hiding our purchases in our trunk or praying the UPS truck won't come when our husbands are home. And we laugh because it is true. We do this: we can relate to the panic of packages you haven't mentioned to your husband showing up before you've had time to "break the news". This, my friends is the little white lie that simmers beneath the surface of our marriages. It lurks in the corner, waiting for an opportunity to pounce, to destroy.
Jonathan has given me a lot of freedom with my business (this lovely blog in fact) and I have kind of taken that freedom and run with both feet, my arms, and whatever else I can bring into it. This is part of my personality and can be both one of my greatest strengths and yet one of my most common weaknesses. I GO, I ACHEIVE, I DO, I RUN with it. I ran with this business friends. I didn't talk to him about it, because I was spending business money right? It wasn't effecting our family! Sometimes that even went into personal purchases. Stationary, new pens… I used my business money and I justified it in my head. I didn't tell him about my purchases until I had to or got caught and I downplayed it as much as I could. I bought into the lie that this is normal, this is what women do, until one day it all came to a crux.
I actually wasn't caught, I was just tired of living with the rising guilt, and so one day I came out with it all. What I had been spending (or re-investing) into my business, was actually a lot more than what my husband thought I had. I was defensive because he didn't understand, because I wasn't touching our personal money, because it is how I made it to where I am today and he just didn't get it. But what it really comes down to, once I laid down my injured pride, was that I was scared he would say no. So instead of explaining it to him, teaching him how the blogging business works and what kind of expenses I had and WHY, I just wrote him off that he wouldn't get it. I diminished him, disrespected him, and underestimated him. We obviously worked it out and I am still blogging so we were able to find some understanding. But trust was broken and we were both really hurt in the process. This was on me and as I have sat here the last month, scaling back on everything I possibly can, finding new ways to balance my time and finances, spending more time talking with Jonathan, it has been on my heart to write about this.
To clarify, our marriage is strong, stronger now than before as we have not only worked this out but learned how to better communicate in this area of our lives. That being said, if left unchecked, this is exactly the kind of thing that DOES sow seeds of mistrust into our marriages. This is the kind of thing that builds resentment and anger and bitterness. If I had not dealt with this issue, it would have grown bigger, I would have grown more disillusioned with it and probably been even more defensive in the process. This has to be dealt with, and it involves laying down our pride, which is never easy.
Marriage Games No More!
As women, this is a dangerous game we play. We go shopping and round down the numbers of how much we spent. We get a package in the mail and tuck it away before our guys can see it, then we bring it out and act like we've had it forever. We shift money in our accounts so that we can justify our spending. We justify it because we are spending it on the kids or on business or on ourselves, because we deserve it. We encourage one another down this path, we pull other women with us. "Just get it" we say, as we laugh with our lattes and go home on a little shopping high. We spend money online late at night or during the day when our hubbies are gone, we try to tell ourselves we don't have to be accountable. If all else fails, we pull our the feminist card. We DESERVE it, we compare how much we have been spending lately as opposed to our husbands. "We are "equals" in this marriage, are we not?" we think as we press "complete purchase" on the computer. We let this little lie into our marriage time and time again, and we don't see how damaging it is.
Ladies, I am here to tell you that it will come out eventually. Whether it is you feeling guilty or him seeing a bank statement or the kids saying "mommy got lots of packages today". He might not know about everything, but eventually this will come out. And when it does, he will feel disrespected, that he is being dismissed in his own home, as not worthy of even discussing it with him. He won't trust you. You'll probably have a big fight about finances, he'll go laugh it off with his buddies about "women costing money" and you'll move on… until the next time. 

This pattern is not healthy, and it isn't right. I would prefer to stay silent on this and live in this own pattern. To be honest, I like my pattern. I like my freedom. I like feeling like I can spend $400 on my kids clothing without going through my husband. I like buying myself new clothes when I want because it's as easy as a click of a button. But I DON'T like the fallout. I don't like the damage it caused my husband or the message it gave to my kids. So I am standing up and saying "No More". I am standing up and saying "this is not right" that we as women need to hold each other accountable and stop enabling one another. That we need to stop the money game and start being grown ups.
What do you think? Comment below!
SaveSave
SaveSave