Disclaimer: I am a busy mom. I have five kids, they are young, they all need my help ALL. THE. TIME and quite frankly, it is exhausting. I am also a self-proclaimed curriculum junkie. I LOVE curriculum, if I had my way I would do individual curriculum with each of my children. But here is my reality: I just don't have time for that kind of involvement. There isn't enough of me to go around! Not to mention the 4 kids I am homeschooling, I still have tornado toddler (who is potty training right now, grrrreeeeaaaaat), the house, working from home, and dinner (I mean, you can only have cereal so often right?). All this to say… online is my friend. In this review of Veritas Press' VeritasBible.com I will share how we used this online Bible curriculum, which of my children it worked for and which ones it didn't, and hopefully give you some insight into whether or not this curriculum might work for your family.
Bible Curriculum for Kids
We received a one-year family subscription to VeritasBible.com, an online Bible curriculum for children grades 2 and up. You can add as many children as are in your immediate family (or single student subscriptions are available as well) so we signed up our three oldest who are going into grade 2, 3, and 4 respectively this fall. We have been using it for the last 6 weeks and I have been super impressed with what I have seen. It is incredibly in-depth, teaching not just stories but giving children a strong foundation at the same time. It is a great mix of video, interactive activities, and audio… which means it works well for a variety of learning styles. It is easy to navigate within the program, the lessons flow into one another with ease, no waiting for long loading times or clicking around in an internet maze of links. You simply open your lesson and do everything in your lesson window.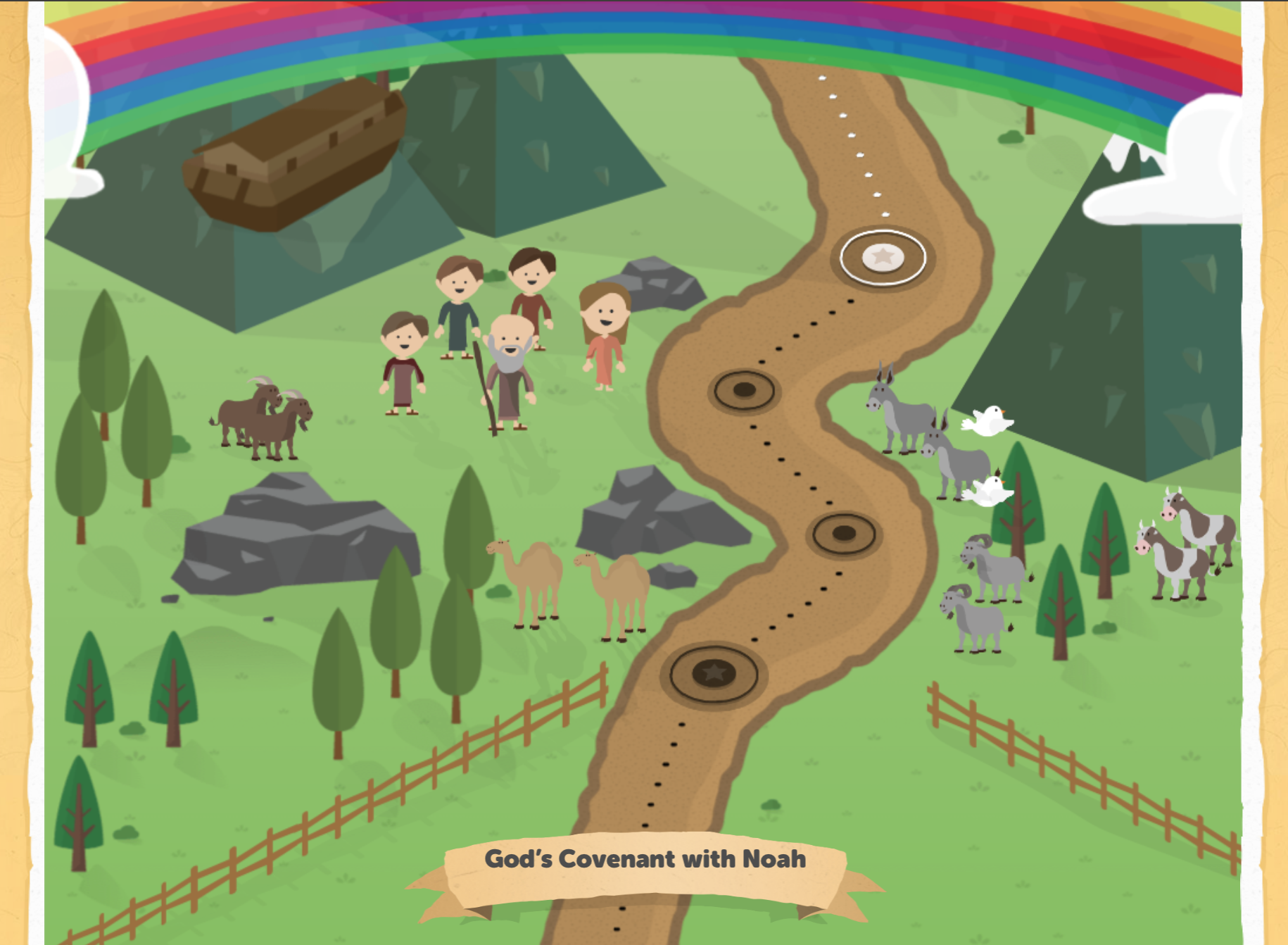 When you first log in, you are taken to your dashboard, which shows you each child's avatar (which you can customize, kind of cute right?). Your child can take over from here and click on their name to view their lesson "map". The VeritasBible.com family membership gives you access to all 3 of the programs that are available so far, Genesis to Joshua, Judges to Kings, and The Gospels. Each of these programs is essentially a full years worth of lessons, so we won't even touch on the other two components in this first year's subscription. However, next year if we continue with the subscription, my younger children could work on Genesis to Joshua while my older one could move on to Judges to Kings. So it is a neat way to have access to all the programs for all of your children.
Pros and Cons: What Stood Out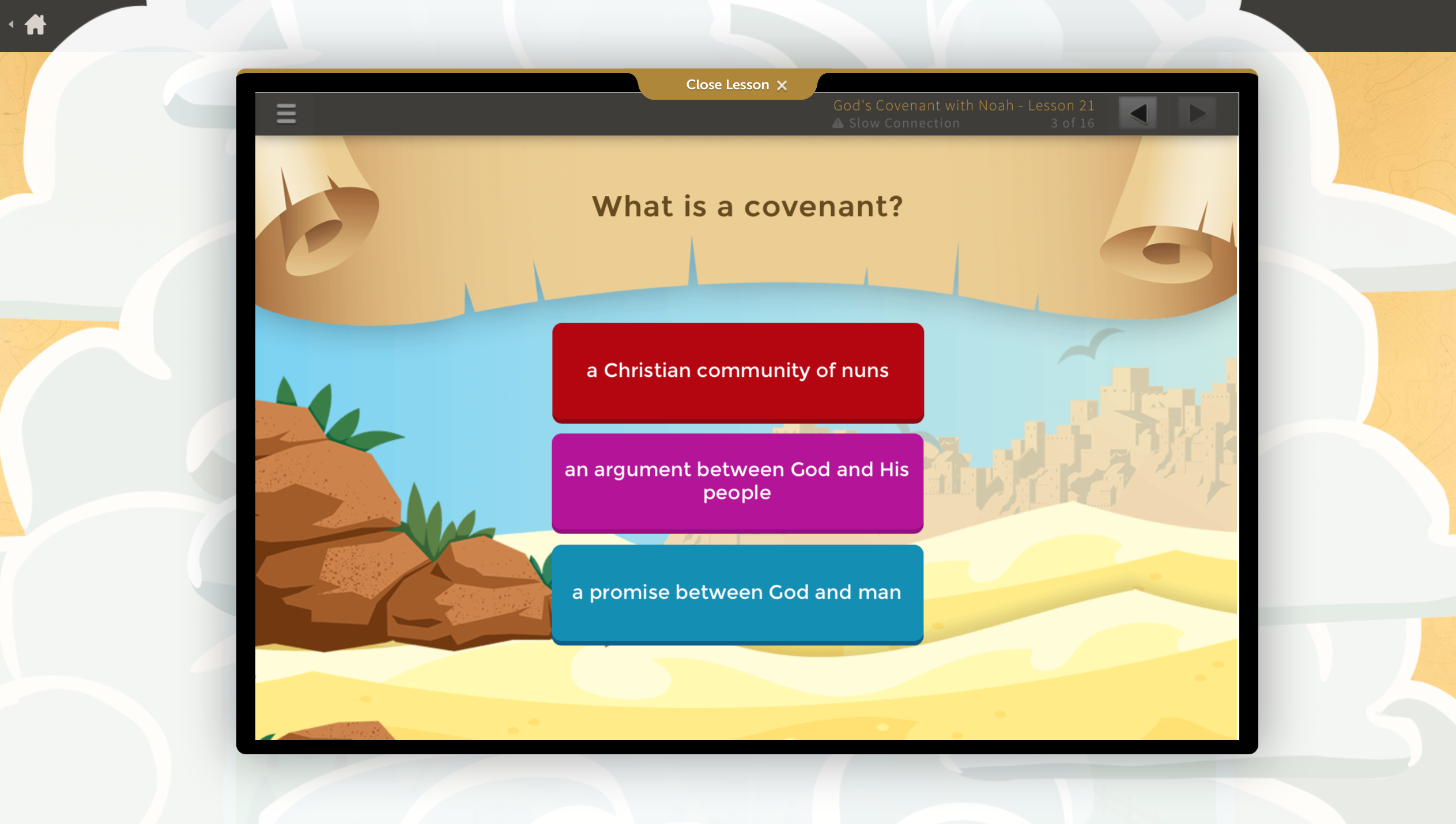 The pros of this program are pretty extensive:
Multi-sensory: visual, auditory, videos, games, interactive activities, this program has it all!
It is funny: these videos are honestly hilarious, the back and forth between the brother and sister made me laugh too!
In-depth
Gives kids a strong foundation
A whole family approach
Kids can do it independently
It focuses on mastering the lesson before allowing you to move on to learning more
Online, which means that there are no books to buy, you can access it anywhere you have internet connection, perfect for summer learning!
It is affordable, especially considering you can use it for the whole family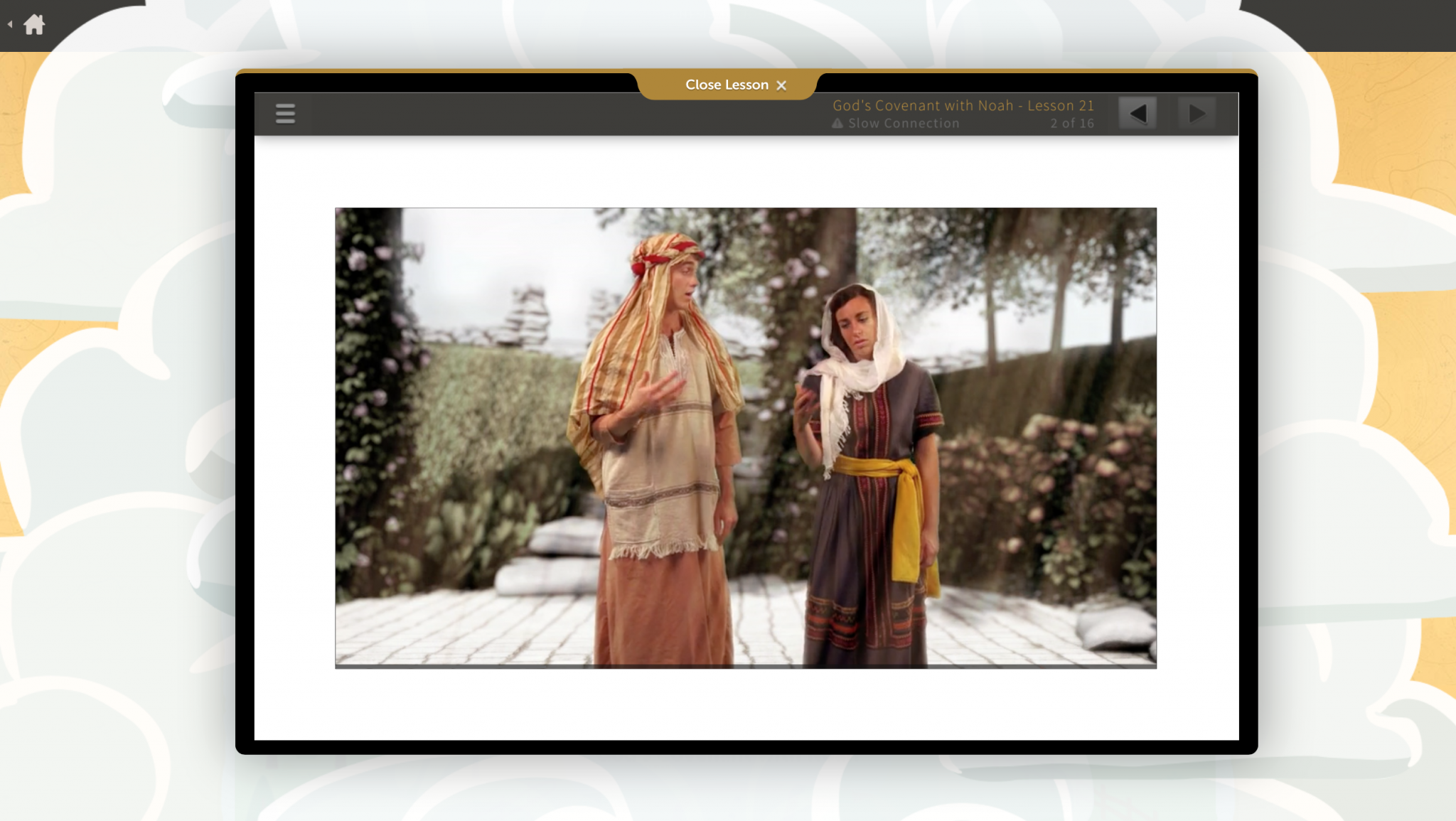 Although this is a fantastic program, it didn't work for all my children, and these are a few reasons why:
The lessons are on the longer side (25-35 minutes), which was difficult for my short-attention span children
The interactive quizzes are designed for confident readers, of which neither of my younger two are, which meant I had to read it to them
The quizzes are HARD! Even I had trouble with them if I didn't watch the entire lesson beforehand. If your child is a kinesthetic learner like my daughter, they might tune out the videos and therefore have a lot of troubles answering the questions afterwards.
The kids can't move on unless they understand the topic. I'm hesitant to put this here because I actually consider it a pro of the program, however it was REALLY frustrating to my nearly 8 year old. Who because she is not auditory or visual, couldn't concentrate on the video lessons and therefore had to repeat the lessons time and time and time again to get the answers right.

In the end, I decided to just use the program for my eldest son. He is an avid reader, he LOVED the videos, he thought they were hilarious and I could hear him giggling away over the bantering between the brother and the sister. He breezed through the questions and would login and do it without me even needing to ask. So this clearly is a HUGE success for him. He is an auditory learner so he loved the songs and videos and I catch him singing them all the time. Although this would work equally as well with a visual learner, because of the heavy visual component, my grade 1 (almost 2) son just wasn't there yet. It was too advanced for him, he didn't understand the jokes and bantering, his attention waned after about 5 minutes, and he couldn't read or do the questions.
Who this Bible curriculum will work for
This will work if your child can read, is an auditory or visual learner, if they enjoy learning through stories and videos. I definitely think this could work for a grade 2 student if they were reading, I just happen to have a few that are a bit behind in that regard, not to mention their short attention spans and my daughter's kinesthetic learning style. So just make sure you have an idea of what kind of learner your child is before you begin (take the learning style quiz here if you aren't sure).
The great thing is, they offer a free trial, you don't even have to put in a credit card. This is a great way to test it out with your child and see how they respond!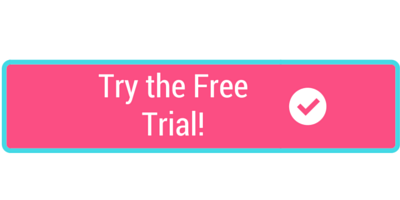 Want to learn more?
Connect with Veritas Press online and read the crew reviews HERE!
Facebook:https://www.facebook.com/veritaspress/
Pinterest: https://www.pinterest.com/veritaspress/
Instagram: https://www.instagram.com/veritaspress/
Twitter: https://twitter.com/veritaspress

Join the Conversation! Comment below!