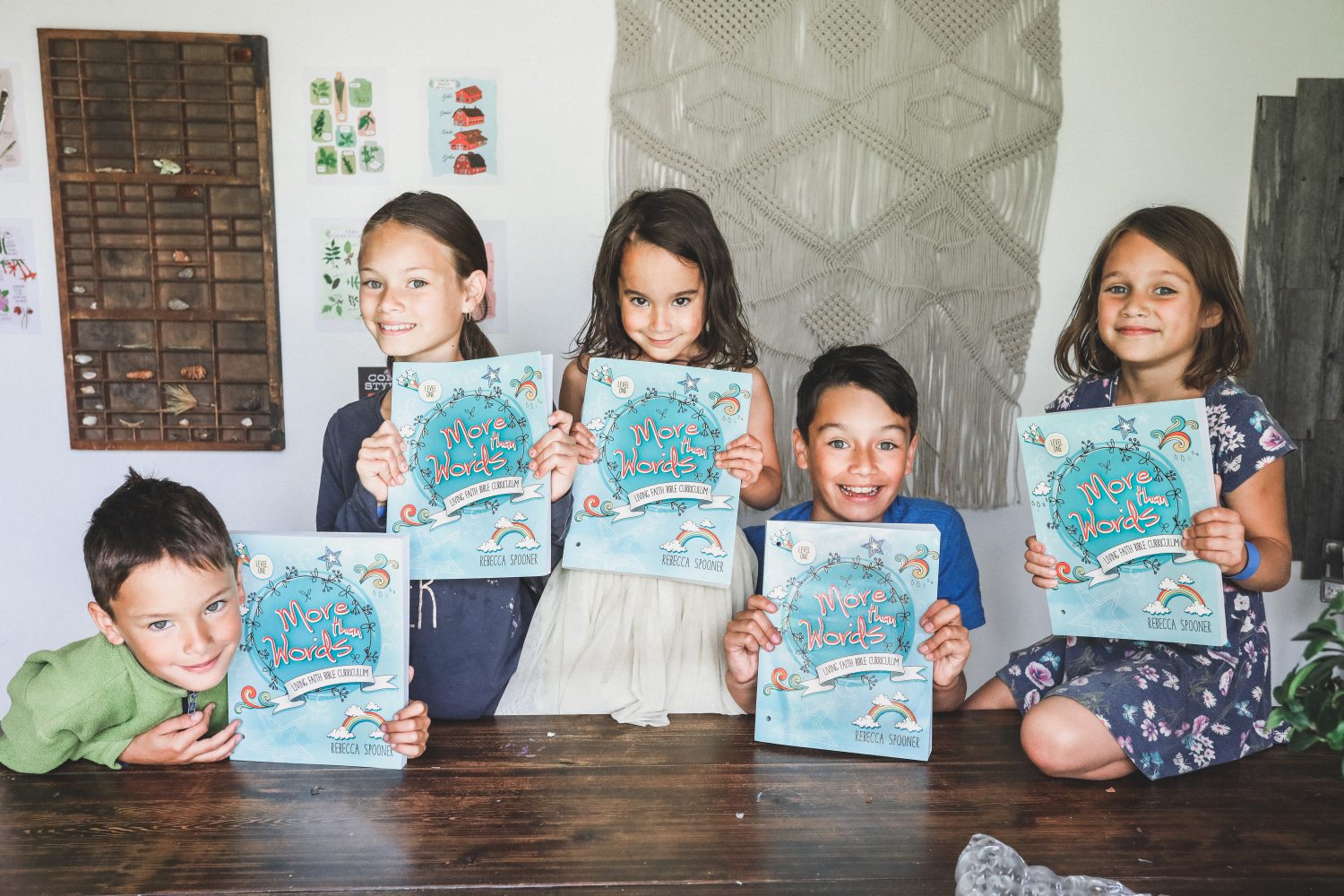 Weekly relatable stories

That make biblical truths come to life

Picture Studies

Beautiful, famous paintings that illustrate biblical truths AND help your kids appreciate art, shadows, light, medium, etc.

Weekly Character Study

Weekly character trait studies, you don't have to buy a separate character building curriculum!

Word studies

In the simplest of ways, your kids will begin to learn about synonyms and antonyms to help them understand various character traits

Very little writing

This is designed for reluctant writers, there is very little writing and copywork built in and if it doesn't work, skip it

Poetry

Poems that help kids understand what they are learning about. They will learn about stanzas, rhythm, and rhyme while learning more about God
A personal journal

The stories are journal entries and there are weekly journal spaces for your kids to journal their journey with Jesus

Coloring pages

Great addition for your artistic kids or your busy kids who need something to do while they listen

Hymn studies

Begin to learn what hymns mean by studying and reading interpretations of songs that relate to the lesson

Art

Your kids will be drawing, illustrating, and painting their responses each week

A morning basket in a book

10 minutes a day, simple lessons, easy to understand, and add all the rich elements of a beautiful morning basket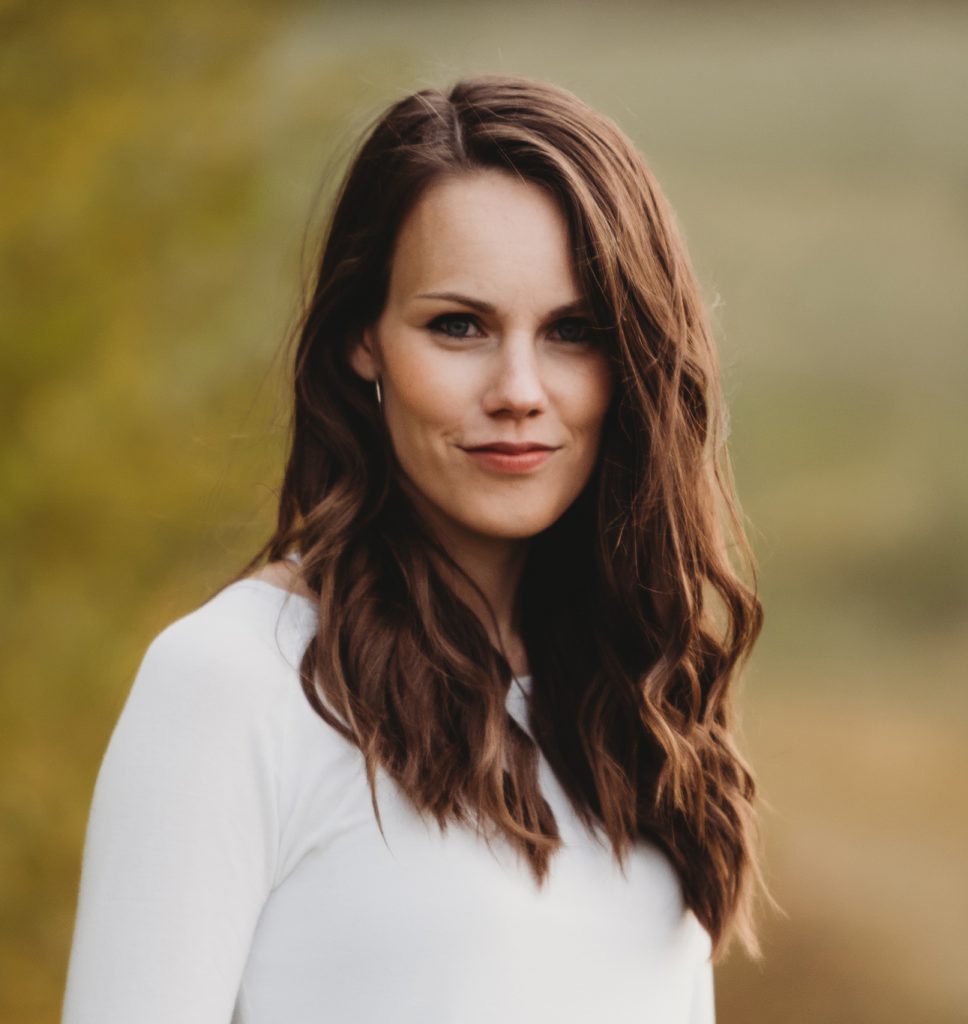 More Than Words is divided into 4 units: Who is God, who am I, what does it mean to be a Christian and walking in relationship with God. It is a personal, consumable book (yes, you'll want one for each child) that is written to the child and is open-and-go for the parent. It can be a personal devotional or a family Bible time. It can be a morning basket in a book or a journal. It can work for a five year old or a 12 year old, or a 15 year old teaching a 7 year old. It is adaptable, the truths are deep (beyond Bible stories our kids learn in Sunday school). They will learn the basics of theology, but more than that who they are in a culture with an identity crisis. And more than that... what it means to have a relationship with God that changes them forever.
My heart with this Bible curriculum is to raise up a generation of kids who know who God is and have a personal, deep relationship with Him. A generation who knows their identity is not based on their perception or man's perception, but on what God says about them. A generation that listens not to the ever-shifting voice of their culture but to the Holy Spirit's leading. Kids that bear fruit in their lives, that have a faith that is more than words or motions or religion.⁠⠀
There are three more levels coming: Level 2 is upper elementary (coming out September 2019), level 3 is middle school (TBA), and level 4 is high school. Both middle and high school will completely change in layout and begin to bring in apologetics, missionary stories, and more to help our teens make their faith their own. Level 2 follows the same format but with different stories, deeper picture studies, more in-depth poetry, more in-depth character studies, Bible memory work, no coloring pages, inductive Bible study models to help them learn to read for context and see how scripture can interpret scripture, etc.
You can view a preview of level 1 here.
Rebecca Spooner
(author, mom of Malakai and Aliyah (and all the other kiddos you'll hear about in this series, speaker, worship leader, wife to an RCMP officer, daughter of the King)
More Than Words is so very rich and beautiful! I love the character traits, the hymn studies, and the way that children are encouraged to check everything against the Word. This has quickly become our favorite subject which my daughter begs to do first every morning. It adds something special to our day that I didn't even realize was missing!

Pritchett Family
Purchase it!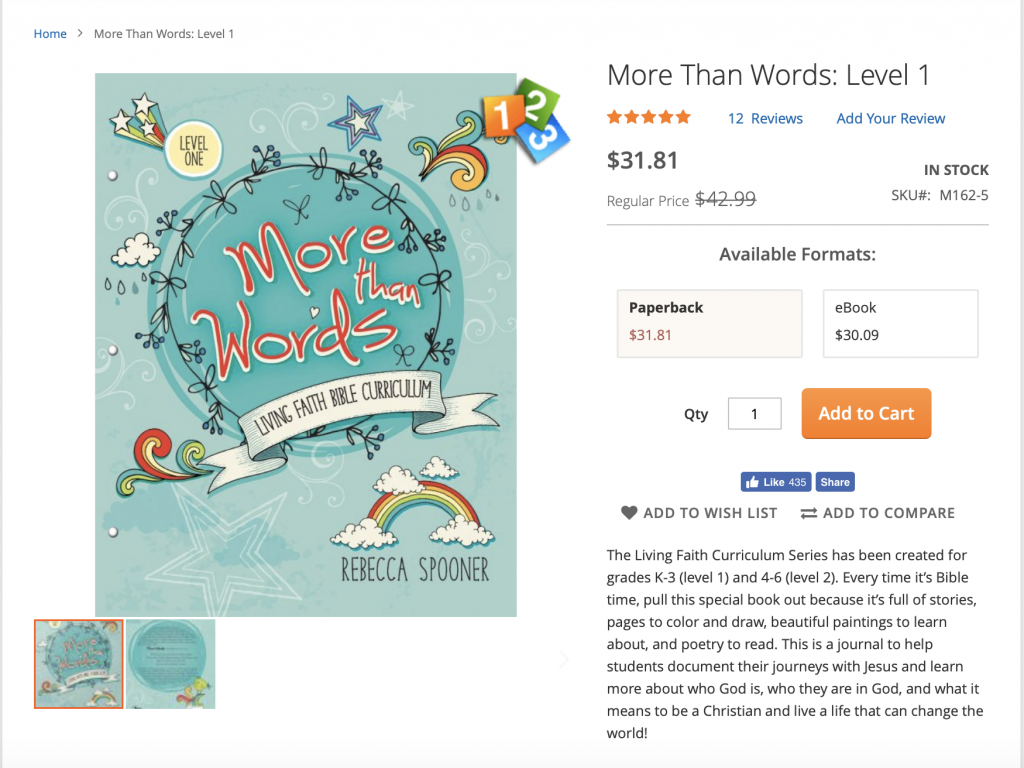 Buy now!
Why do I not use the KJV?
I know this is a sensitive issue and want to assure you I have researched in depth about this and prayed about it before deciding to not use KJV. The Bible translation I used was ESV. I chose this for a few reasons: in my research, the KJV is not the most reliable Bible translation. Since the KJV Bible was written, the Dead Sea Scrolls were found which dated back even further in history. Newer translations use the Dead Sea Scrolls and older text as their source and also translate to more modern English that is more understandable. If I was going for "easy to understand" I would have chosen something like the NIV, however I was aiming for both easy to understand but also accurate. This brought me to the ESV version which is one of the most accurate for both thought for thought and word for word translation. Here is a video if you would like more context on that.
Can I use this for multiple kids?
Yes! I designed it to be used for the whole family, or independently, or as a family devotional. There are literally tons of ways to use this. The main consideration is that you want to have one book for each child. But you can either read it all together or have your child work on it on their own. The book is written directly to the child so you don't have to do any prep, just open and read!