I was recently given the opportunity  to review La La Logic, a fun online brain building curriculum that teaches problem solving for kids ages 3-6 (and older!). I have spent the last 6 weeks trying out this preschool curriculum with all my children. La La Logic is a one time purchase that can be used for your entire family (up to five children) for life! It is an incredible value and we have been blown away by the quality of the program.
Problem Solving Games your Kids will Love!
When we first logged into the website, I wasn't sure if the program would work for the whole family. I suspected that it would be too advanced for my then 2 year old, and possibly too easy for my older children. I was pleasantly surprised to discover that the games were fun for all ages!
My 3 year old needed help logging in with my e-mail, the program has to be accessed via an internet browser so we chose to do it on an iPad to be a bit easier for her little fingers. After logging in and getting her set up with the game, she was able to navigate the games easily. The buttons for the next activity are large, the games build on one another and slowly increase in difficulty. In the beginning, until she learned the process, she needed a bit of help understanding the new activities. However it was a very quick learning curve!
Within a few days, she had it down, she was sorting and organizing and matching like a pro! It was so fun to watch her excitement when she matched up a new pair of cards or counted the numbers correctly. She had a program that was fun, interactive, teaching problem solving strategies AND giving her a sense of accomplishment and self-confidence! This was hands down our favorite aspect of the program, the brain challenges were colorful and fun and we will be using them for all the kids for years to come!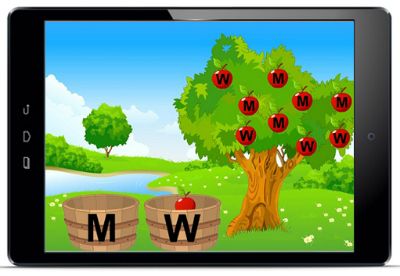 Extension Activities to Enhance Problem Solving Skills
When you log in, each child you have signed up is listed and you can access their level in the program. The lessons are separated into weeks that are checked off as they are completed. Inside week 1, you can access your brain challenge for the week (which we repeated each day to help solidify the concepts), your weekly schedule with a printable worksheet and extension activities, as well as a place for your notes. This is a great way to keep track of the student's progress, struggles, accomplishments, and more! Once you have completed the week, you just check it off and you are ready to head into week 2!
The curriculum comes with a full four or 5 day schedule full of activities, crafts, games, worksheets to do, and more! The curriculum could be used as a stand alone preschool program and takes only 5-10 minutes per day, perfect for short attention spans!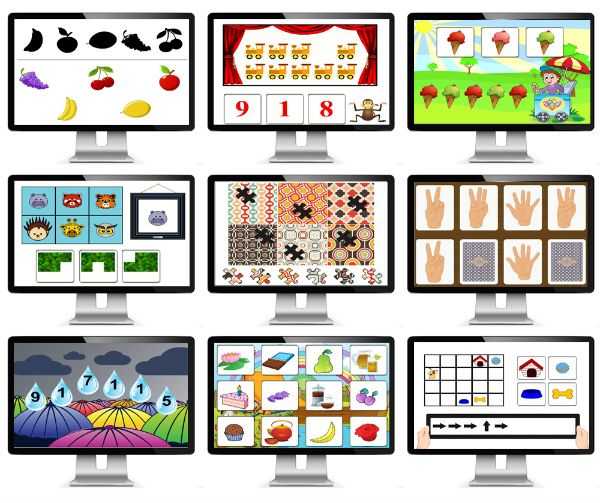 I loved the set up of the program, for older children if you find they are bored with re-doing the brain challenges, you can access the continuous brain challenge mode. In this mode, you can choose the session (or level) and the kids can just keep going until they are done. For my grade 1 and 2 students, they could have played for hours if I had let them! They loved the challenges and I noticed a huge improvement in their problem solving skills as well!
Did La La Logic Work for our Family?
A resounding YES! We really did love this program, the games were a hoot and educational at the same time. The games are based off of IQ tests so it literally is a brain boost with each game! There is a free trial you can take advantage of and a 30 day satisfaction guarantee! You can tell that this company believes in it's product and you will quickly see why!
It is a full 100 week program, though you have access to it for life for younger siblings or just to use as a review in years to come! Packed full of resources for an insanely reasonable price, this is a GREAT investment that the whole family will enjoy!
Head on over and grab your free trial or check them out on Facebook and let me know what you think of it!