How to Market Yourself

Custom Coaching Time
How to grow your blog and social media

How to Maximize Your Earning Potential
How to Pitch Brands

How to create a killer media kit that converts
This is NOT just another course!
There are a ton of courses and ebooks telling you how to make money blogging. They give you a few tips, many of them things you have heard over and over, but there is no one to help you translate all that information to YOU–your brand–your blog–your niche. How do you grow your following? What are good social media strategies? How do you create a media kit? How do you pitch companies? How do you even FIND companies to work with, what are the best programs to join? If you have been asking these questions and wasting your time and money on courses and books hoping to find that magic formula, you need to check out this unique coaching program!
What you really need is someone who has gone through it who can take the time to coach you, one on one. Someone who can take a look at your site, your newsletter, your social media and help you come up with a plan to grow YOU. You need a vision for your blog that is personalized, not general. You need to be able to ask your questions and get answers NOW. You need someone to give you ideas for a media kit, sample pitch letters targeted for your market, and give you actual influencer sites to join, advertising ideas, monetizing tips, all based on your market.
Sign me up!
"Rebecca's course is amazing! I am so honored to have had her as my blog coach even before I launched my blog. It still amazes me how my blog took off immediately and I was making $500 just 30 days after the launch! Rebecca gives you step by step what you need to succeed! I hit 25000 page views in less than 3 months and now 6 months later I have a established blog, a great part time income and I am launching my very own e-course! Rebecca's coaching course has changed my life!"

Ana Willis from They Call Me Blessed

Rebecca's Make Money Blogging Course was a surprise to me. It covered the most important lessons I'd learned in previous courses and then some! From site design to affiliate marketing to all the major social media platforms, I had valuable takeaways I could implement immediately. But even more valuable was the personal attention I had from Rebecca. She reviewed what I was doing and gave me suggestions that worked to grow my Instagram account and sales immediately. I have paid coaches more money for less valuable information. If you're ready to make money from your blog, spend just a little on this fabulous course.

Melanie Wilson, Ph.D. Psychowith6 author of Grammar Galaxy
Limited Spots Available!
$199
LIVE course with daily help starting March 1st!
I'll share my media kit template and help you write/revamp yours
Are your numbers stagnant? Let's get creative!
Secure My Spot!
Find out how I earned $2000/month after only 1 year of blogging with this unique coaching opportunity. Let's take your blog to the next level!
Why Choose this Program?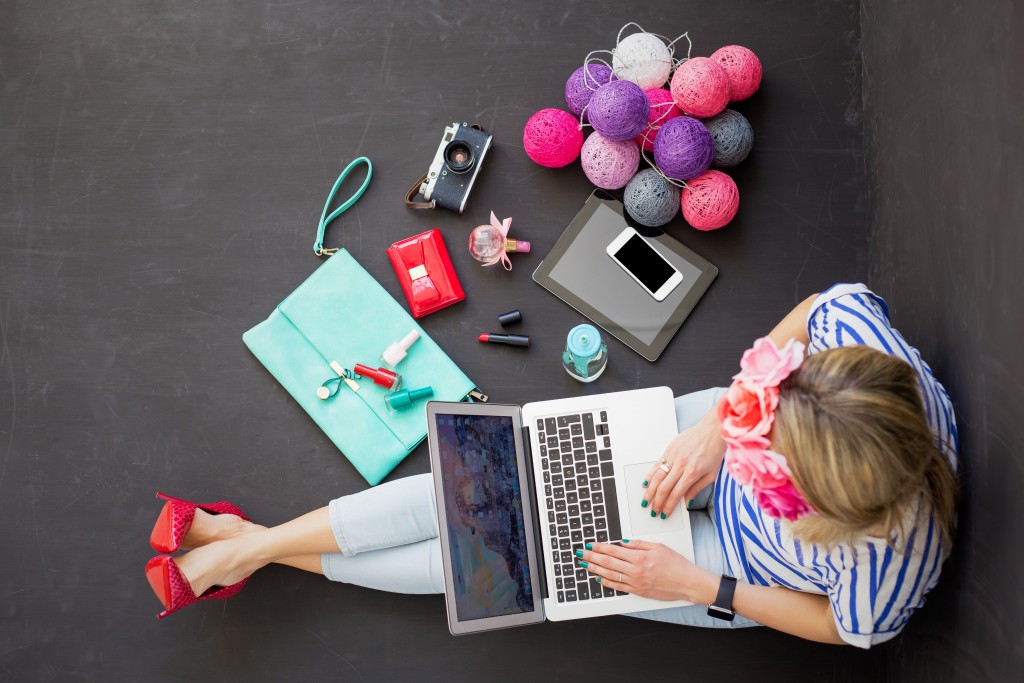 I am a homeschool mom to five young children, I am busy and my life is total chaos, but I am making money off my blog. If I can do it, surrounded by the craziness of my life… so. can. you! I can relate to you! I am a new blogger, who started in February 2015 with 0 followers and built from the ground up. In just 11 months, I had over 30,000 followers and was making up to $3000 a month.
How did I grow so fast? I didn't listen to the people who told me I wouldn't make money in my first year! I ignored the blogs that said it takes 2 years to build a base. I dreamed big and I went for it! I made goals and I learned lessons, often times the hard way. I am living proof that with some determination and the right information, you CAN make money while working at home and raising your family. What are my secrets? In this course, I am going to give you a great start! Vent your frustrations, we'll work through them together! Let me share my secrets and give you the tools you need to succeed!
Buy Now