Christmas is nearly upon us and I am struck anew by the sheer chaos of the season. Somehow, this month fills up without me even meaning to. There are Christmas parties and get togethers, and Christmas plays and cookie exchanges and company to prepare for… I was slightly panicked when I counted the days left and realized how much was packed into those days. It is SO easy to become consumed with the busy and forget the why behind it. I want to remember the reason for the season, but I also want to destress and detach myself from the "Martha" of doing and become more like the "Mary" who is living in the moment. Anyone else feeling this need? That is why when this month's Illustrated Faith Devotional Kit came in the mail, I was over the moon excited as I opened it up. Take a look what was inside this month's kit…
Why I love Bible Journaling
When I first heard about Bible journaling I was frankly completely overwhelmed. I only like about 10% of what I do and am not super artsy, but the idea of illustrating my faith just appealed to me so much! I have really had to work at letting go of expectations and using the time to meditate on the Word and express what it means to me regardless of the end result. Whether that be through cut outs and washi tape, hand lettering, or even painting. Journaling in my Bible stresses me out because I HAVE made mistakes and I feel like I am ruining my Bible. The devotional kits give me a place to practise and perfect what I am going to do in my Bible, kind of a dry run before the real deal. It has been incredibly helpful to me and given me a lot of direction.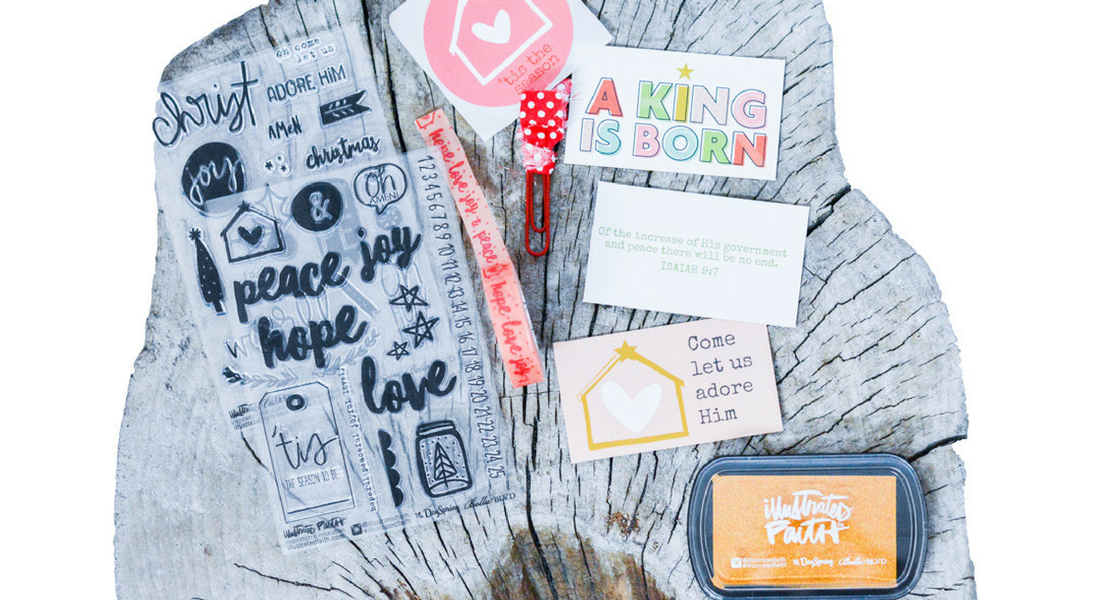 If you are new to Bible journaling, the kit's give you a great place to start, even if you aren't super artistic. They come with stamps, stamp pads, washi tape, bright Bible verse cards, paper clips, and more! The devotional is new each month but always has room for you to respond, either through word, craft, or art. The Christmas devotional kit, 'Tis the Season, is the perfect way to de-stress and re-focus over the holidays. This is my least favorite page, but for any beginners out there, I wanted to give you an idea of how it works. It isn't about creating Pinterest worthy art, it's about the process.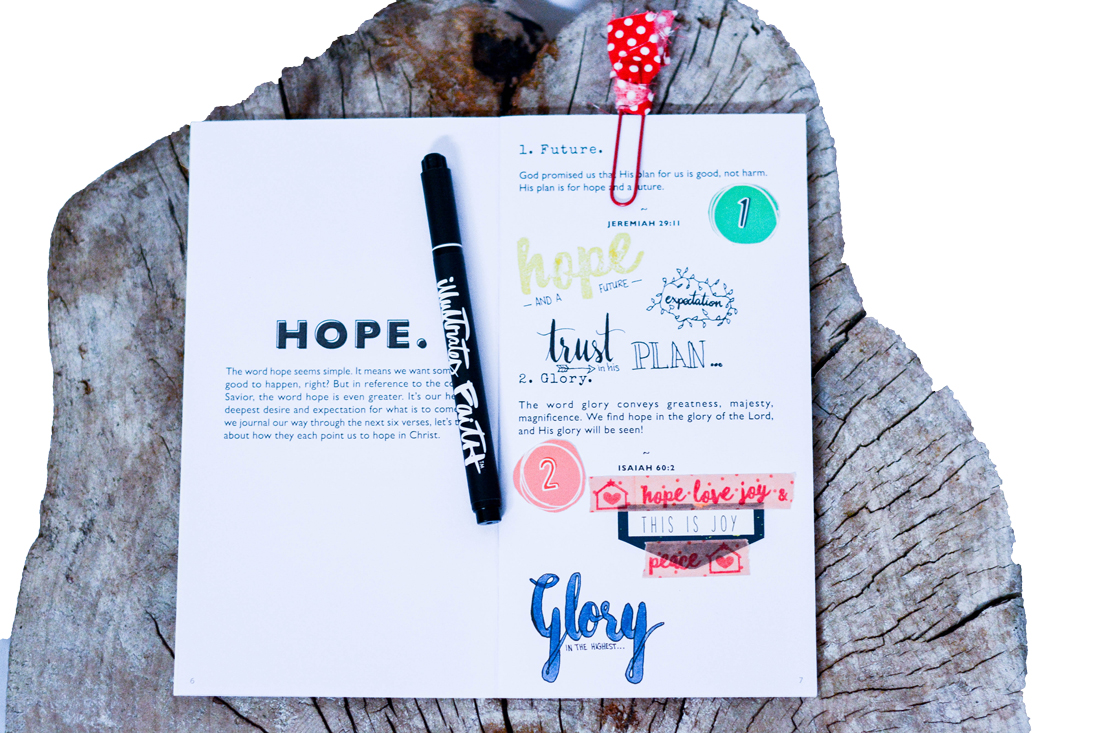 I love the colors in this month's kit, and I am enjoying my tea time with my journaling supplies and kit just before bed. Right now you can get 2 of the kits for only $40! One for this year, one for next, OR get some to give away as gifts! These kits are timeless and it's the perfect time to try them out. To check out the different devotional kits CLICK HERE or on the image below!
How do you de-stress and re-focus over the holidays?