With Gather 'Round Homeschool launching every month, I am usually not the person writing anymore… there just simply isn't enough of me to go around. I spend my days planning and vision casting future units, making the large plans, organizing timelines and deliveries, editing and proofing, answering questions from writers and designers and proofers, and keeping up with the projects we have going on. And yet, somehow, in the busyness of launching our Europe unit, I had an idea. "Let's do a Christmas one!" This was only a few weeks ago, I wanted to write it, and yes, I was crazy!

I have spent the last few weeks drowning, getting sick, staying up way too late, and pushing myself to see this project AND Europe to completion. But here's the thing you guys, I know this unit is more than me. As I have been writing these lessons, I have felt the inspiration of God on it, that He is breathing life and creativity into what I think can sometimes become commonplace. My kids have heard the Christmas story so many times their eyes glaze over! And yet I KNOW that I know that I know that this month will help them see it in an entirely new way.
12 lessons, 3 weeks: December 2-20. This isn't a huge thing to add, it is totally manageable in a short amount of time. It isn't heavy on the school work, it is more about traditions and fun and discovery and just a whole lot of Jesus. Every lesson pours into Biblical truths, deep research, and I believe, can make this season everything you wanted and more.
It will prompt you to do crafts, activities, baking, sing Christmas Carols, do random acts of kindness, write cards to people, come up with new traditions, work on a gift for Jesus, and all intentionally focused on what Christmas is all about.
As I say in lesson 8:
This is the true Christmas story. It isn't actually about presents under the tree, or decorations, or the songs that we hear. It is a day that we think about the great plan that God had to restore us into relationship with Him. We get to be the heralds sharing the good news! "Do you know where my hope comes from? There is a peace that surpasses all understanding! Have you felt the love of God? Let me tell you about the joy of my salvation!"
No more just surviving or settling for the crazy busyness of the season. Let's be intentional, let's take Christmas back to what it really means and is really all about!
Snag your free sample or check out some inside pics if you don't have time!
Take a look inside!
6 student notebooks, 1 beautiful teachers guide, all very minimalistic and simple with a simple book list with recommendations for one picture book to read per day (AMAZING picture books, this book list links and I HIGHLY recommend purchasing at least the Sparkle Box).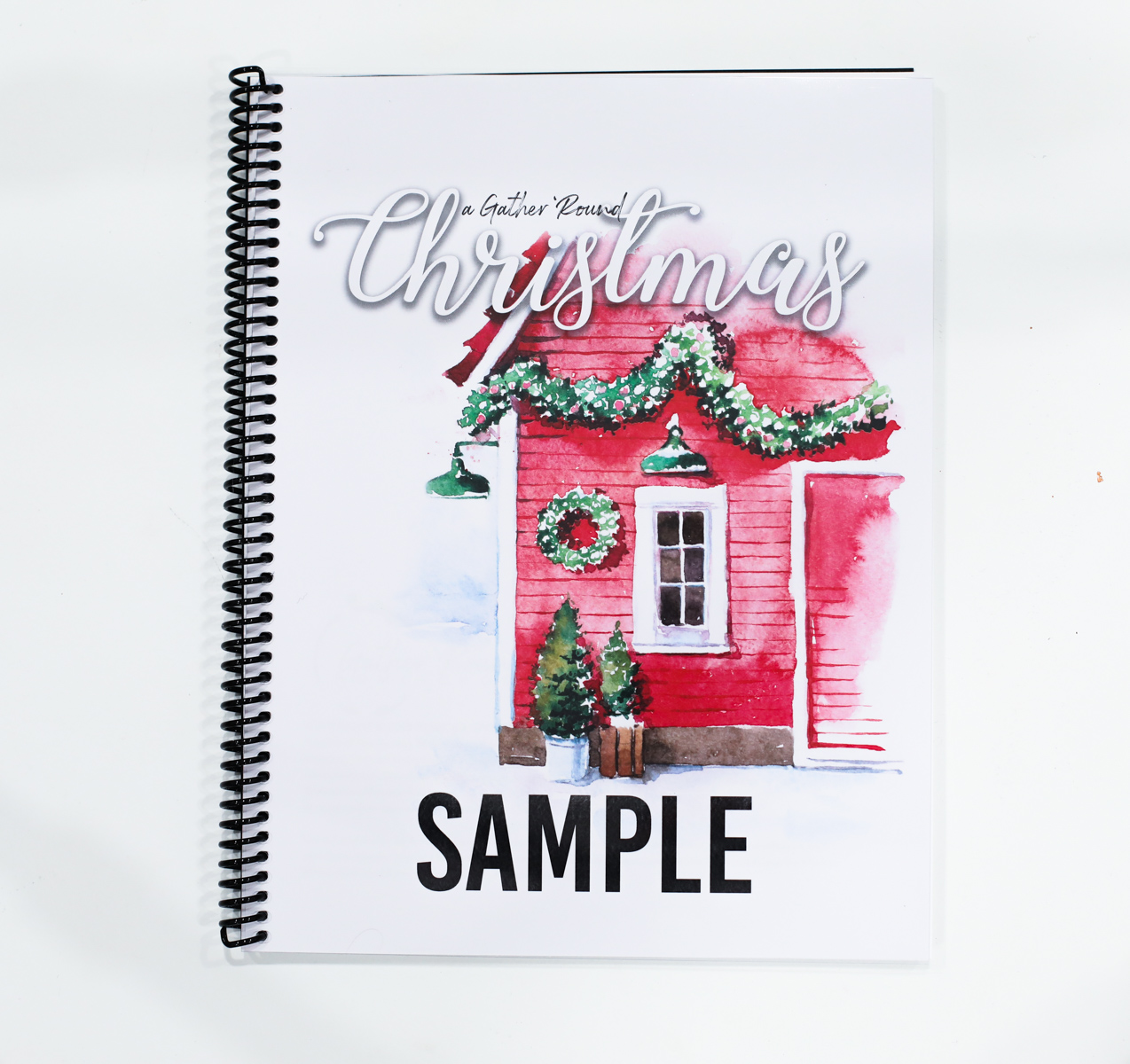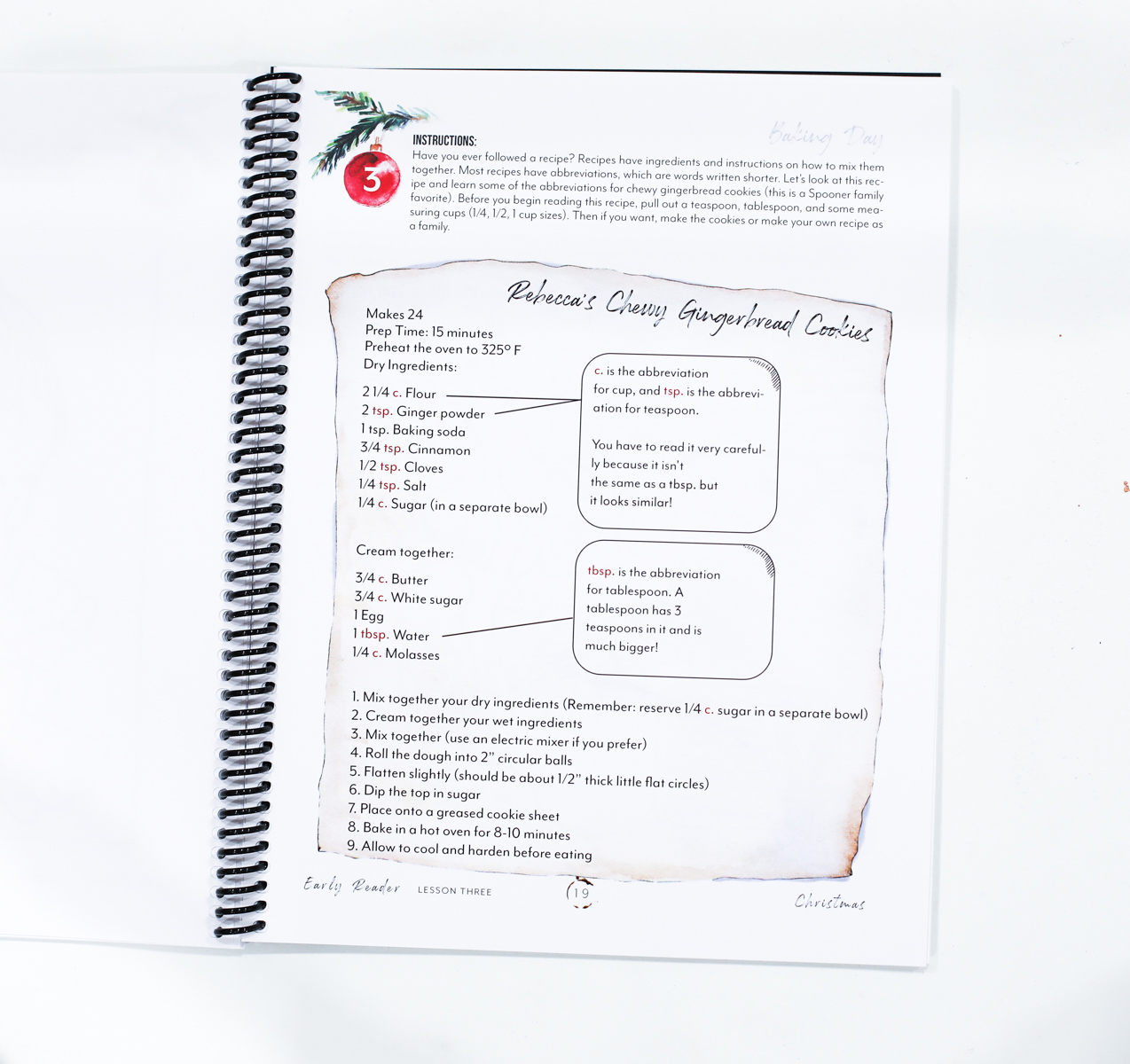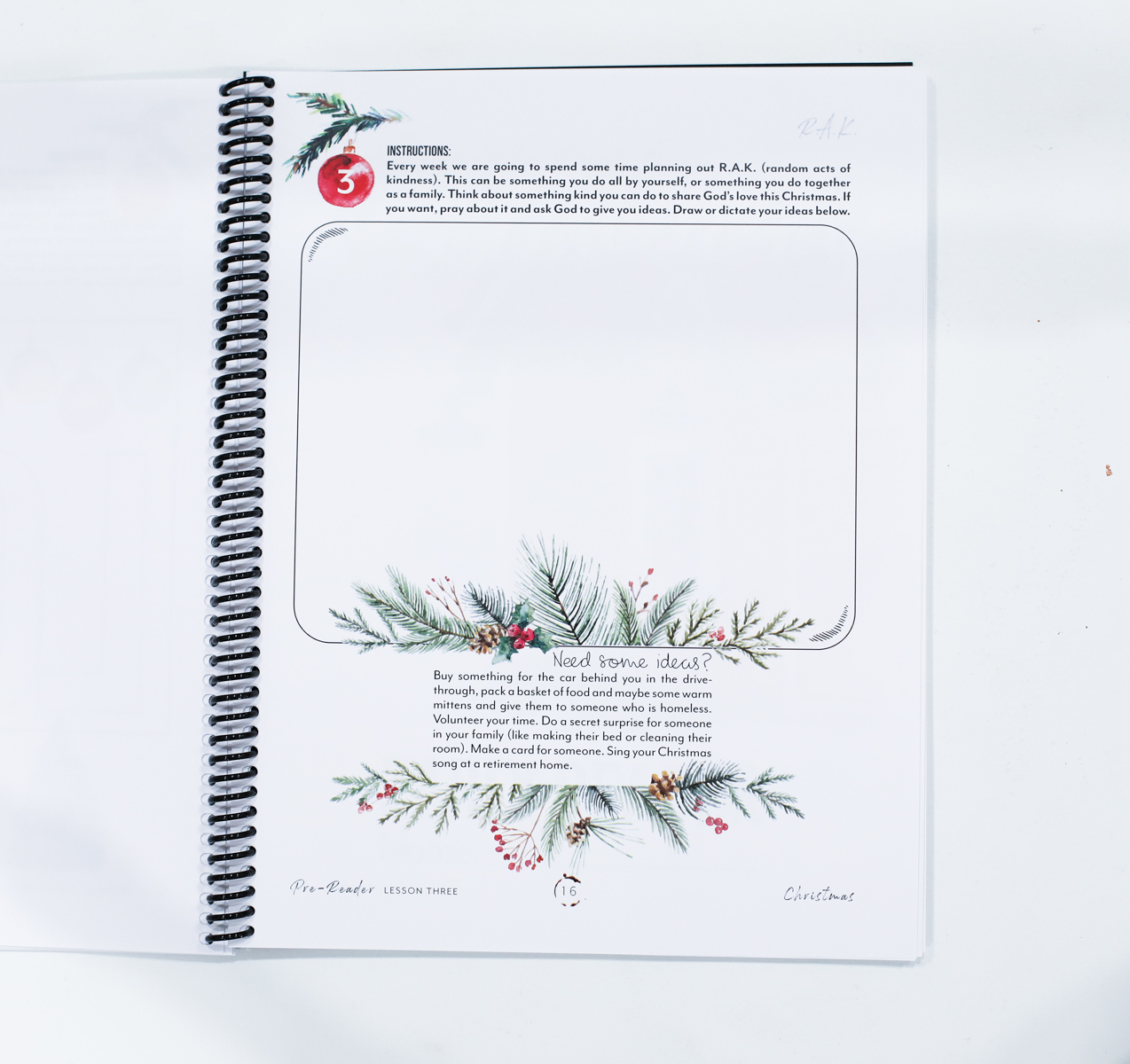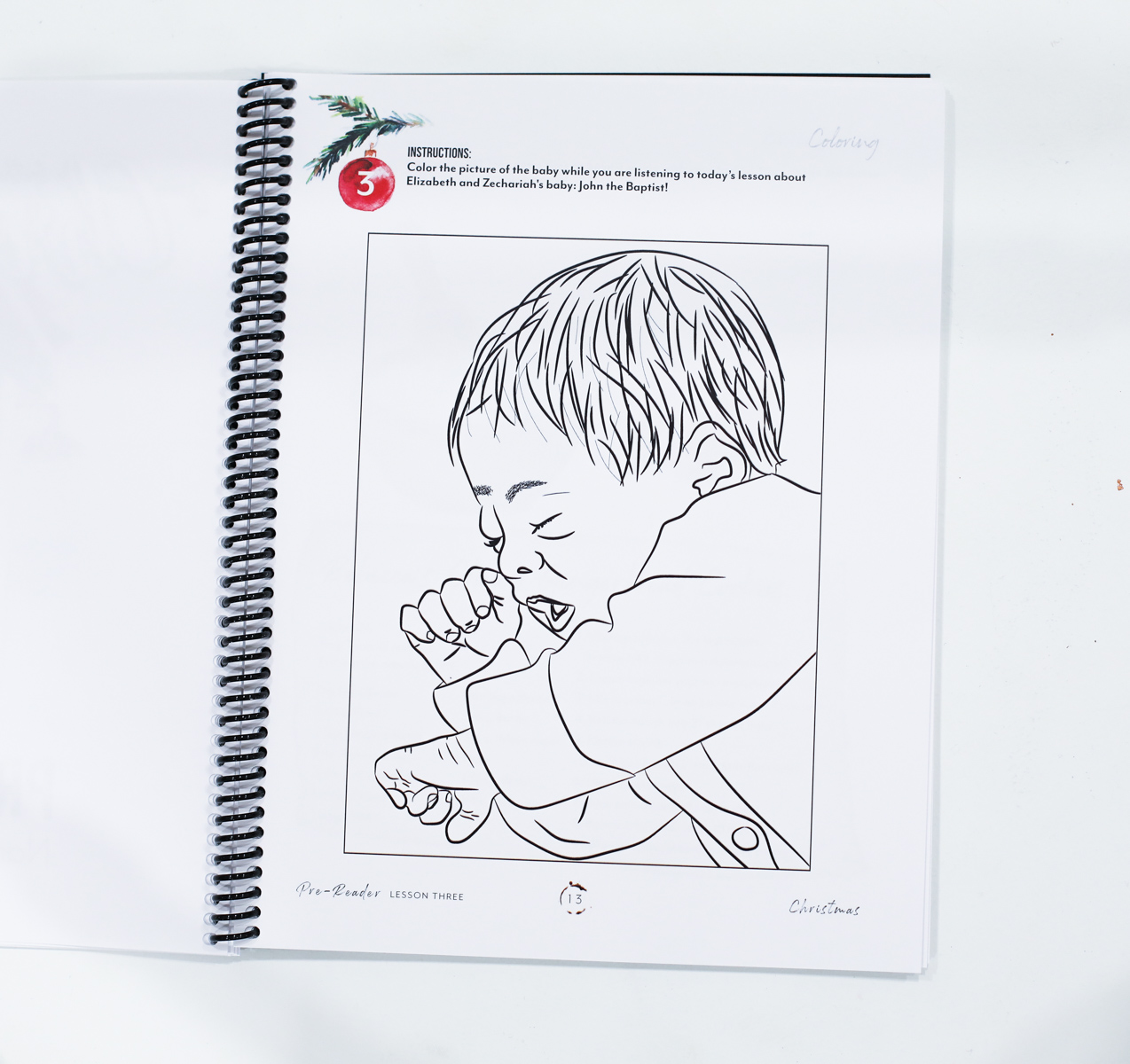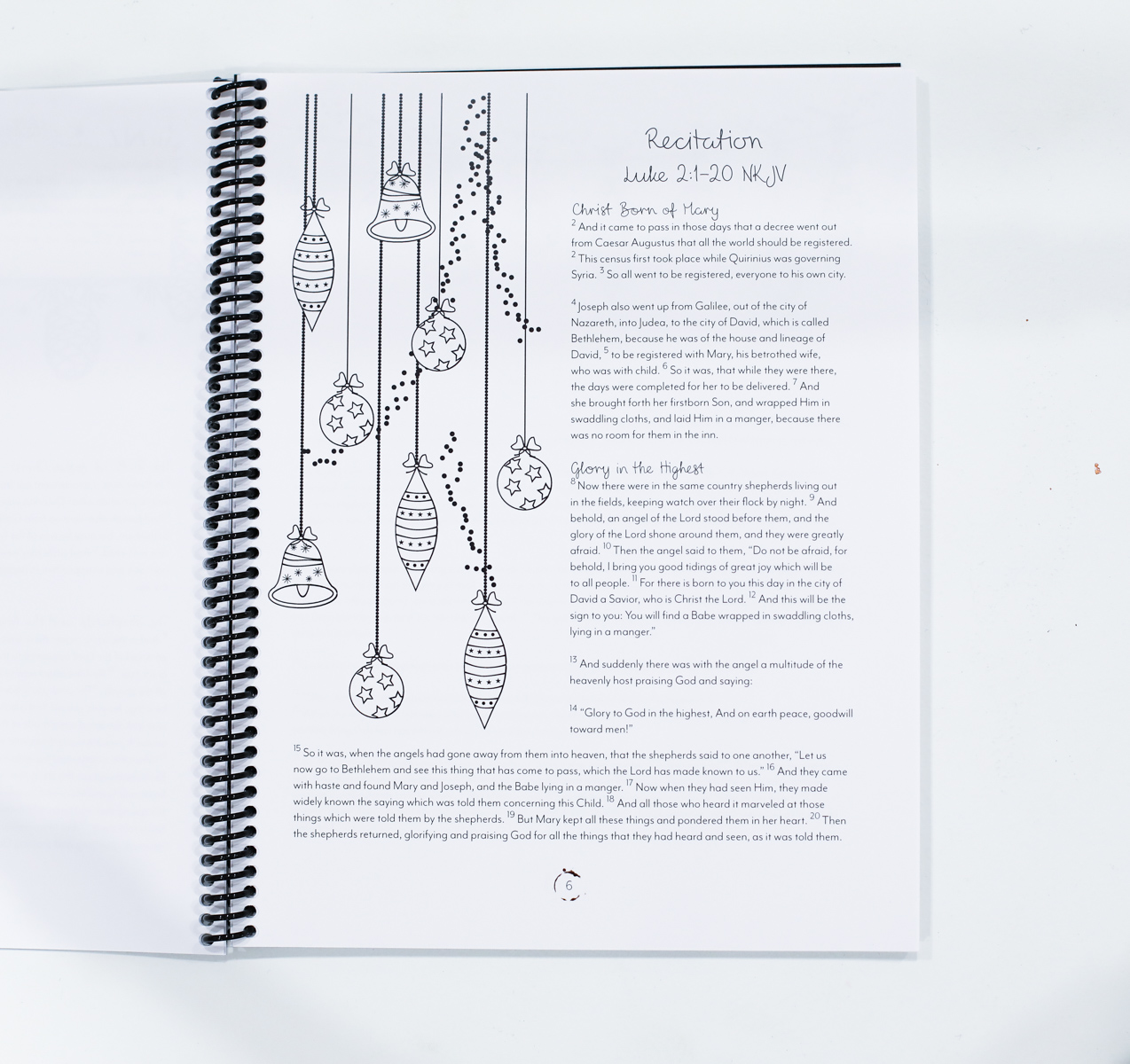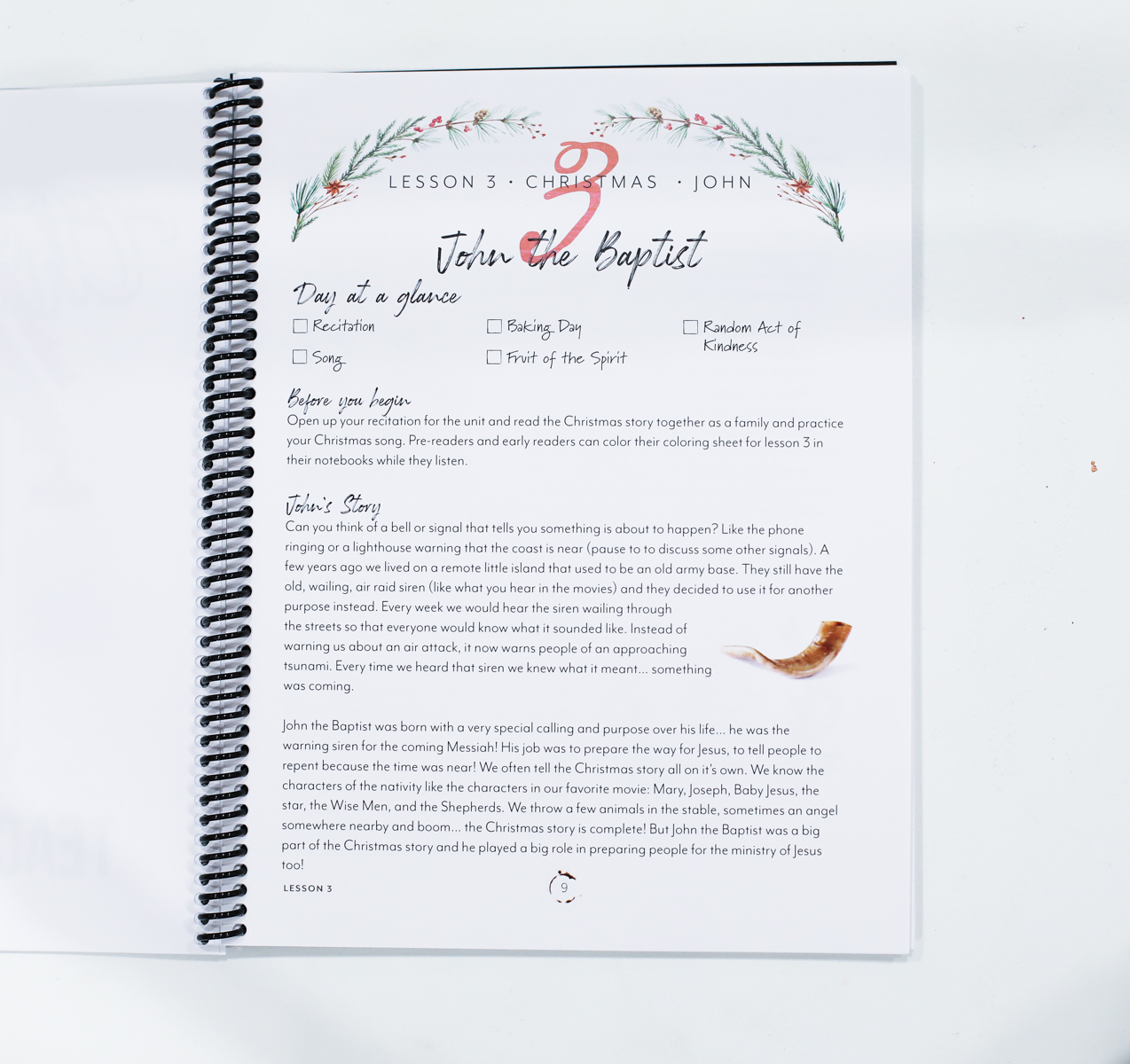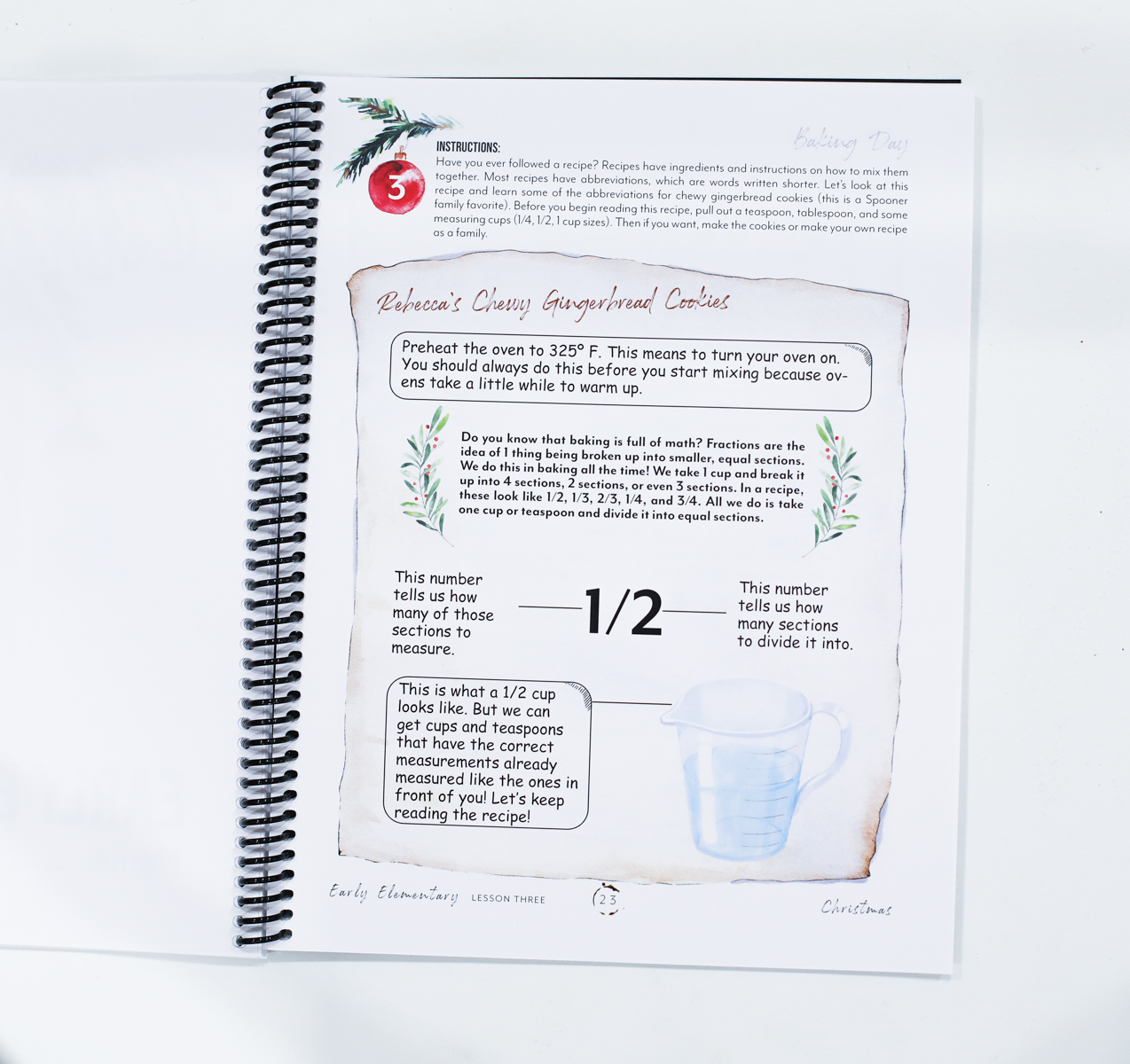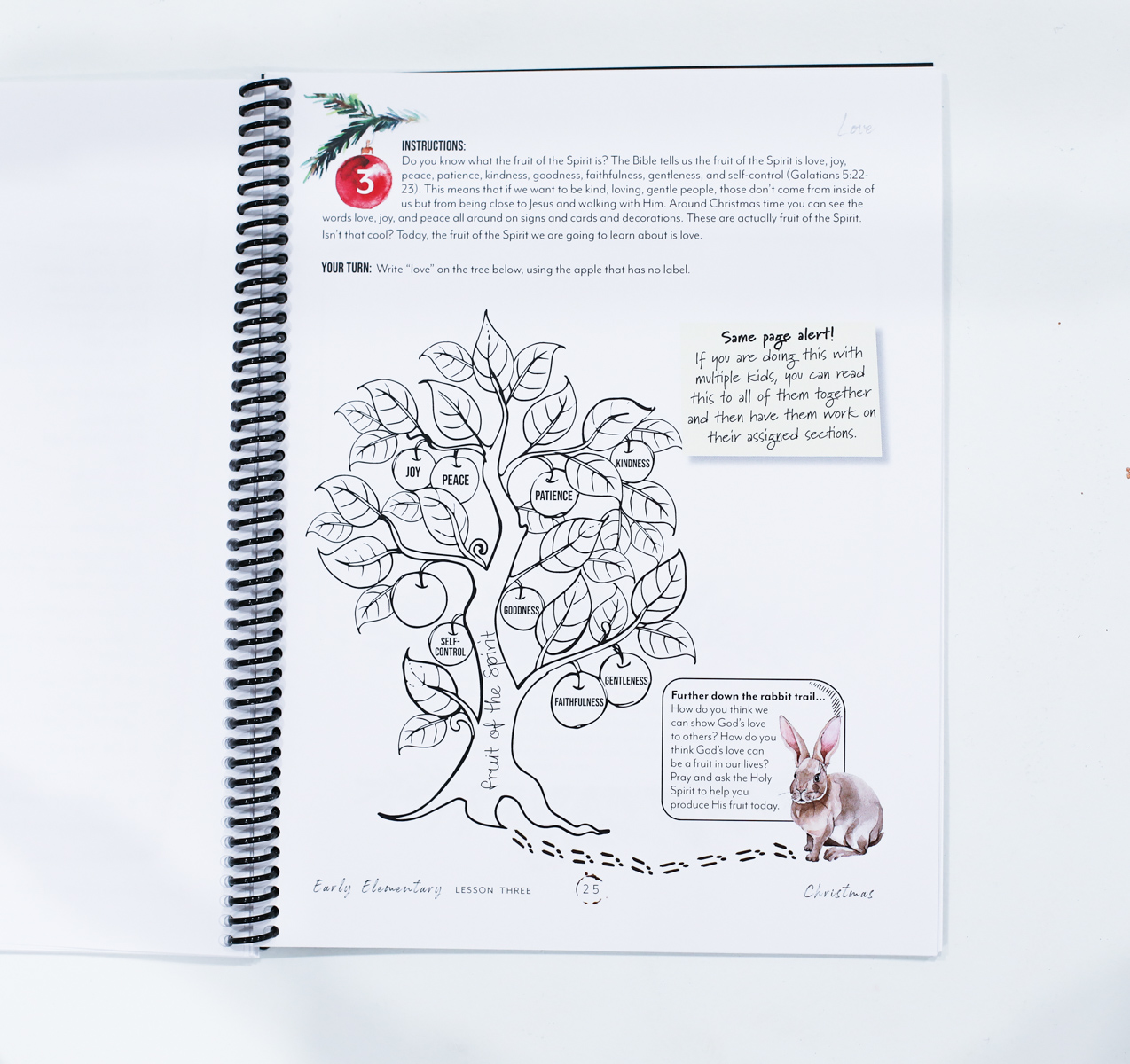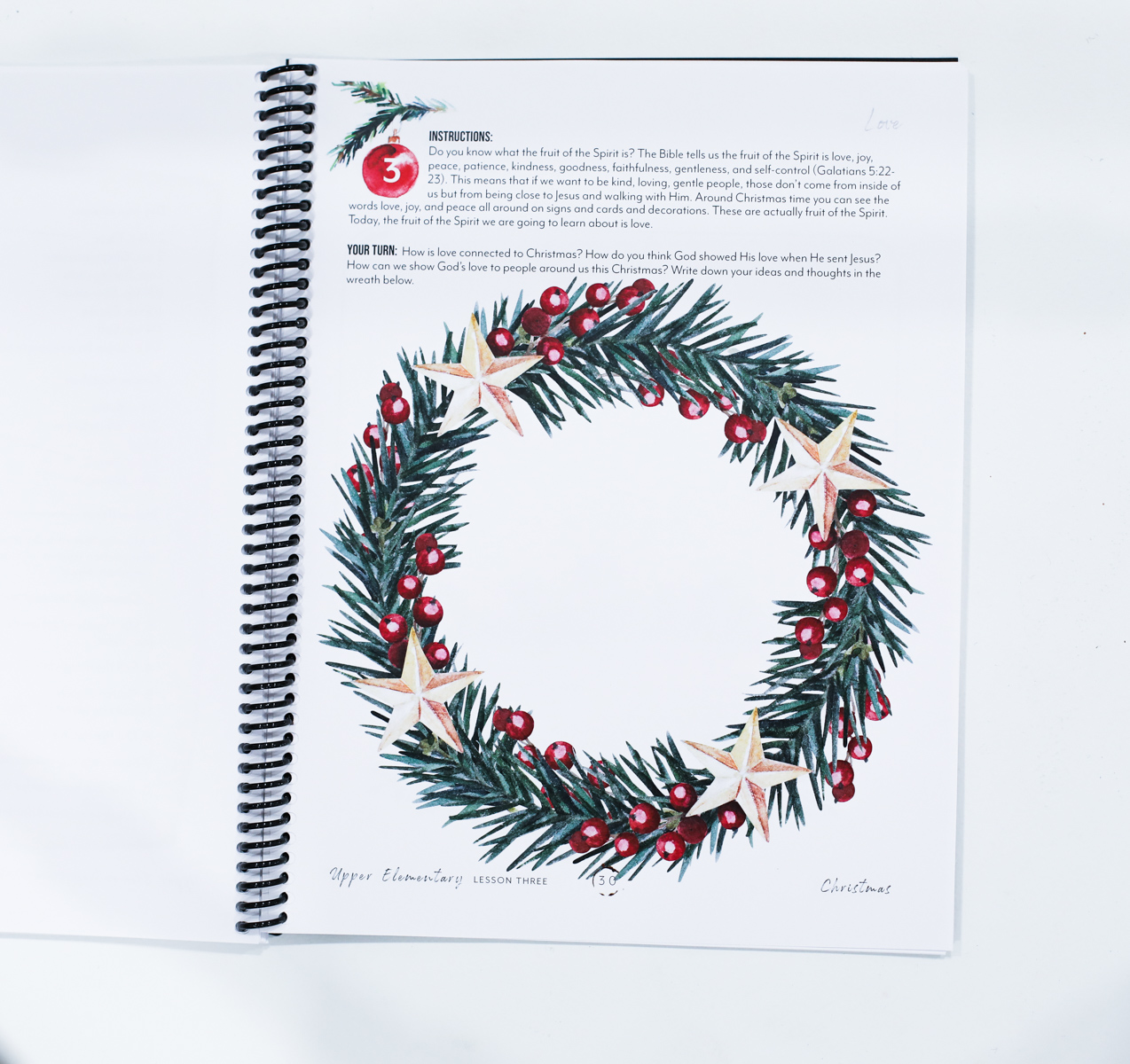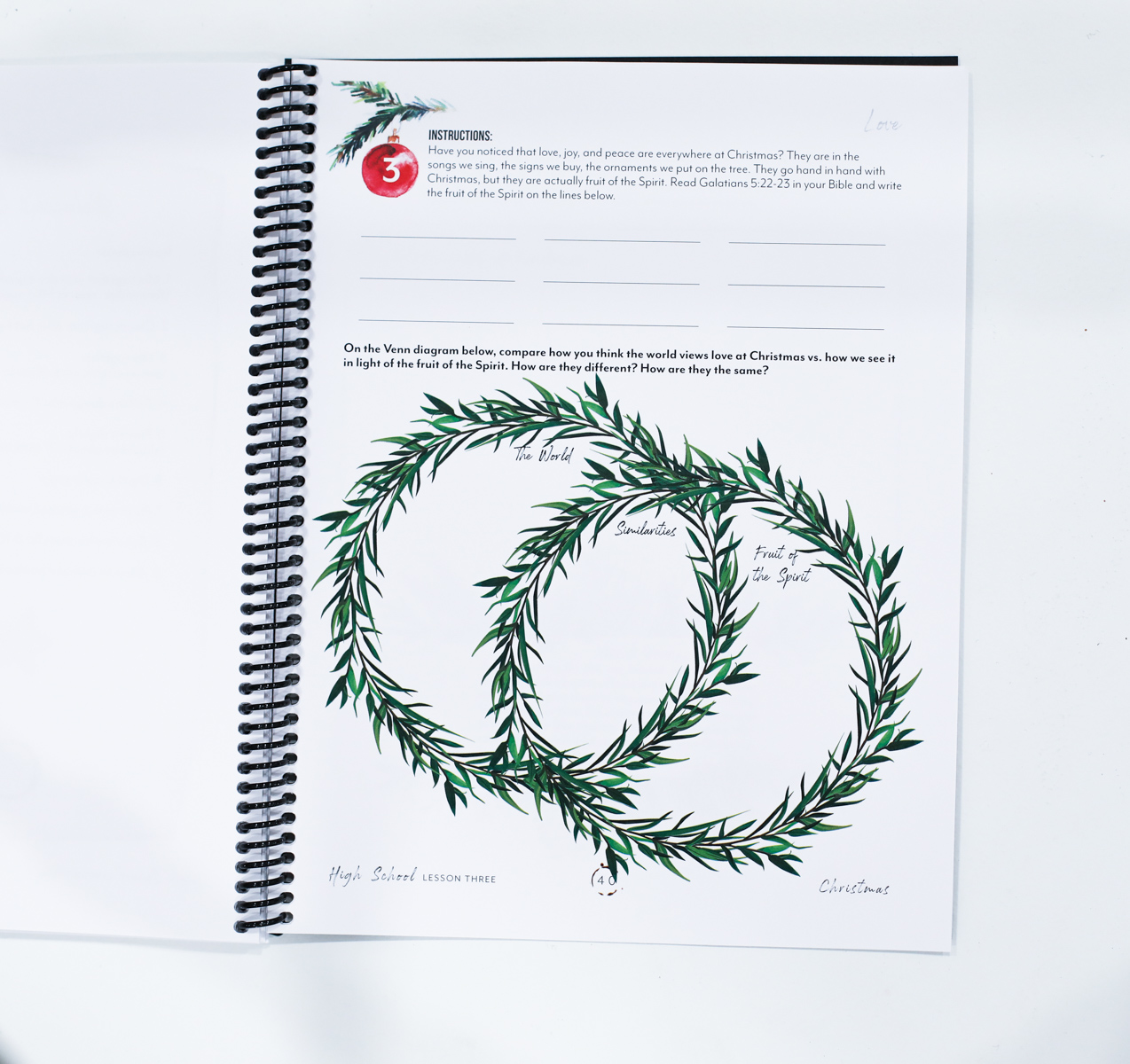 Not sure what Gather 'Round is all about?
Like this unit? Help me get the word out and pin it!