Any blogger or website owner knows that social media is a critical part of growing your business. You can create amazing content, but if no one knows about it, it isn't going to help you. About a year ago I stumbled across CoSchedule and fell in LOVE. It did everything I needed, saved me a TON of time, was super easy to use, and I started seeing instant results! Mainly because I was able to be more consistent and track my results. In this review I am going to tell you the main features that drew me to CoSchedule and how it works. If you are a blogger and are looking to take your site to the next level, this one's for you!
What is CoSchedule?
CoSchedule is a scheduling tool for your blog or website. You can share blog posts, social media posts, even pins! It syncs with your Google analytics to give you AMAZING tracking capabilities, which we'll go into depth about below, but first take a look at this overview video.
CoSchedule from Garrett Moon on Vimeo.
What are my favorite features of CoSchedule?
The number 1 feature that drew me to CoSchedule was the fact that there is a plugin available for WordPress. This meant that I could schedule out a blog post right from within the editing window in WordPress. I didn't have to go to another website, it could all be done from there! You can schedule it to be shared immediately when the post goes live (it doesn't pull the image until it goes live). You can also set it up to be re-shared again the next day/week/month or any custom date. You can schedule it to share on Google+, Twitter, any Facebook page or group PLUS now you can also schedule your post to go out on Pinterest. You can choose from any image within the post (so say you wanted to use a wide image for Facebook and a tall image for Pinterest), you can edit each message for each profit individually, which means that you have the ability to tweak and customize it for that platform. For example, on Twitter you'd want to use a hashtag, on Google+ you might want to use more hashtags and a feature title and on Pinterest you want to edit the description, etc. You can change the Facebook title and description that will show up when you post it. It gives you total and complete control, in just one spot!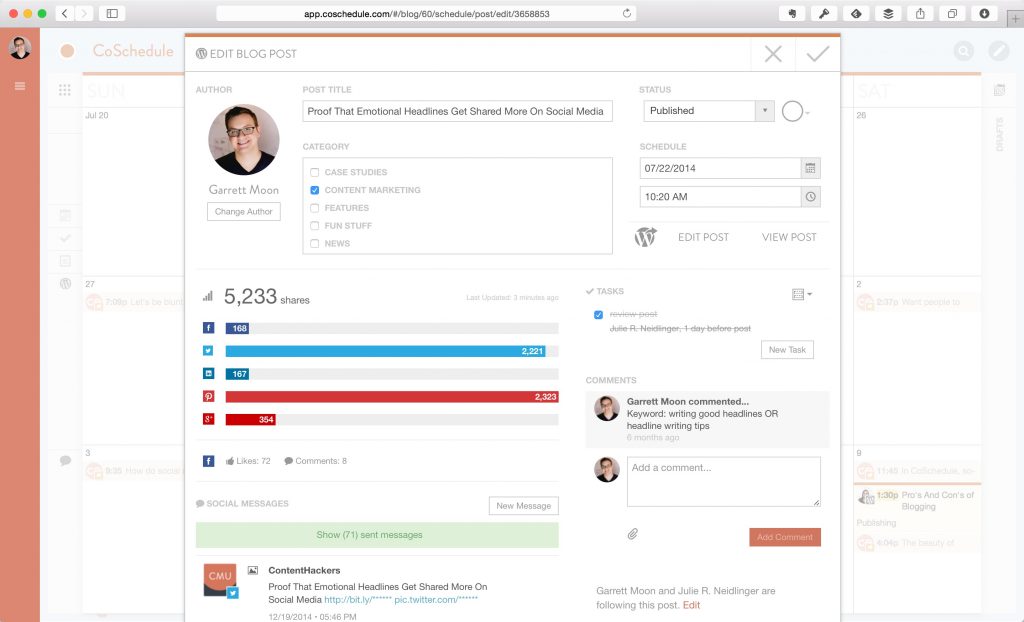 On top of the WordPress plugin, you can also log in to your calendar online and access your calendar view there. For me, this is perfect because I just switched over to Rainmaker as a host and platform which means I no longer have any plugins (boo hoo). So while I am SORELY missing my favorite feature of CoSchedule right now (the fact that I could do ALL of that straight in my blog post). I am still able to log in and share a blog post on all those platforms from one spot. Here you can also edit your billing, share it with your friends, change your connected profiles, and even create a team with workflows!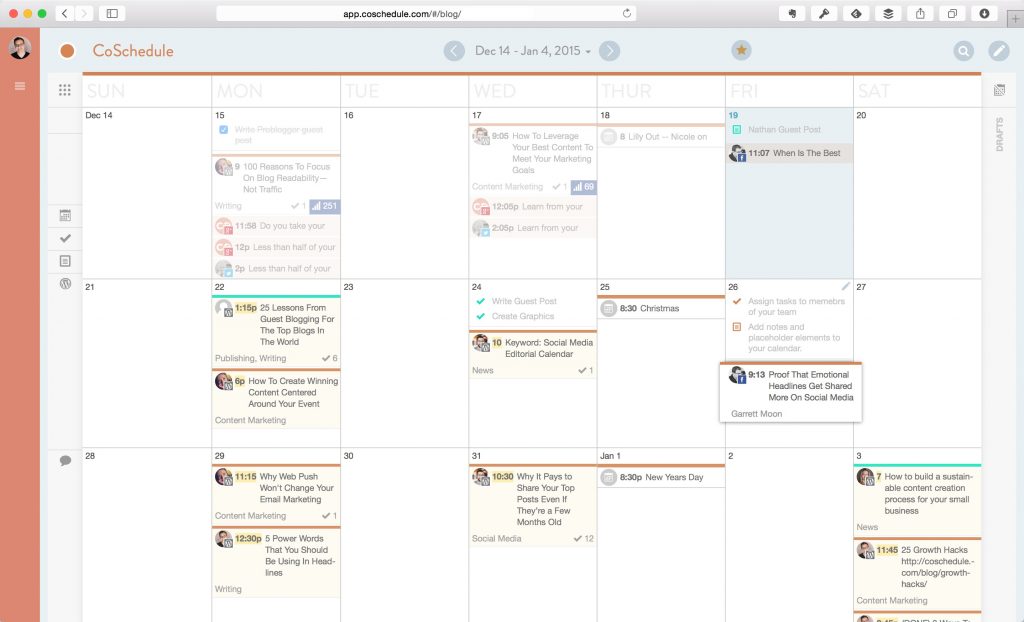 How CoSchedule can help you grow your blog
When I first started with CoSchedule I was still a relatively new blogger. I was in the early stages of growing my social media and trying to stay afloat with everything and I was desperate for a solution that would save me time and allow me to be more places at once. I wasn't anticipating that CoSchedule would become such an amazing tracking tool and growth instigator. I have found over the year that tracking and growth go hand in hand. You have to know where you have been to see what is working and what isn't. At a glance, as soon as I log in, I can view my upcoming posts as well as my top posts. I can also take a look at my posts, where they are doing best, what kind of engagement they are getting and even re-share it!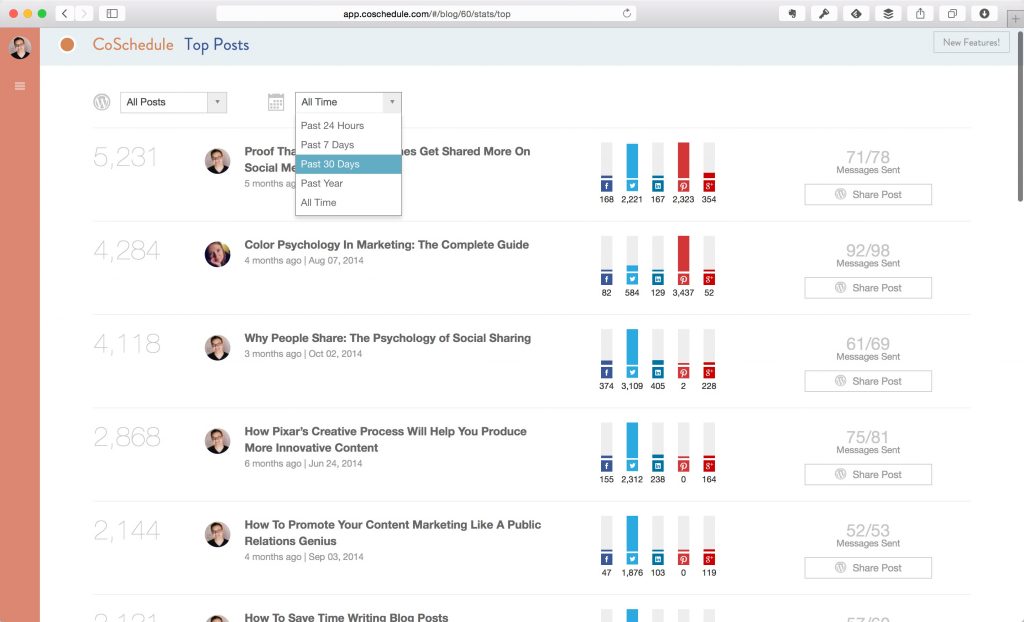 I have NEVER seen a scheduling tool that works with all these different platforms. It is consistent, in 1 year I have never had a problem. Because I am able to be more consistent, because I can see what is working and what isn't, because I can customize each message for each platform, my blog has grown exponentially. My readers know what to expect and I am more on top of my social media, which gives me more time to create the actual content 😉
Have questions? Comment below!
*This post contains affiliate links for your convenience*