Welcome to season 5! I know, it's been a while, but that is why my very first episode of the season is all about being in a rut.
Today's episode is for the mom who doesn't feel motivated. Or maybe she feels like her kids aren't motivated. Whether you are starting off homeschooling for the first time or after a long break or even after sickness, it can be difficult to find our groove again after we feel like we were thrown off. I have noticed in this whole homeschool journey over the past 8 years that the homeschool rut is a familiar friend. It shows up in the doldrums of a long winter, after a vacation or debilitating sickness. It rears its ugly head when the season has been long and the days have been dry.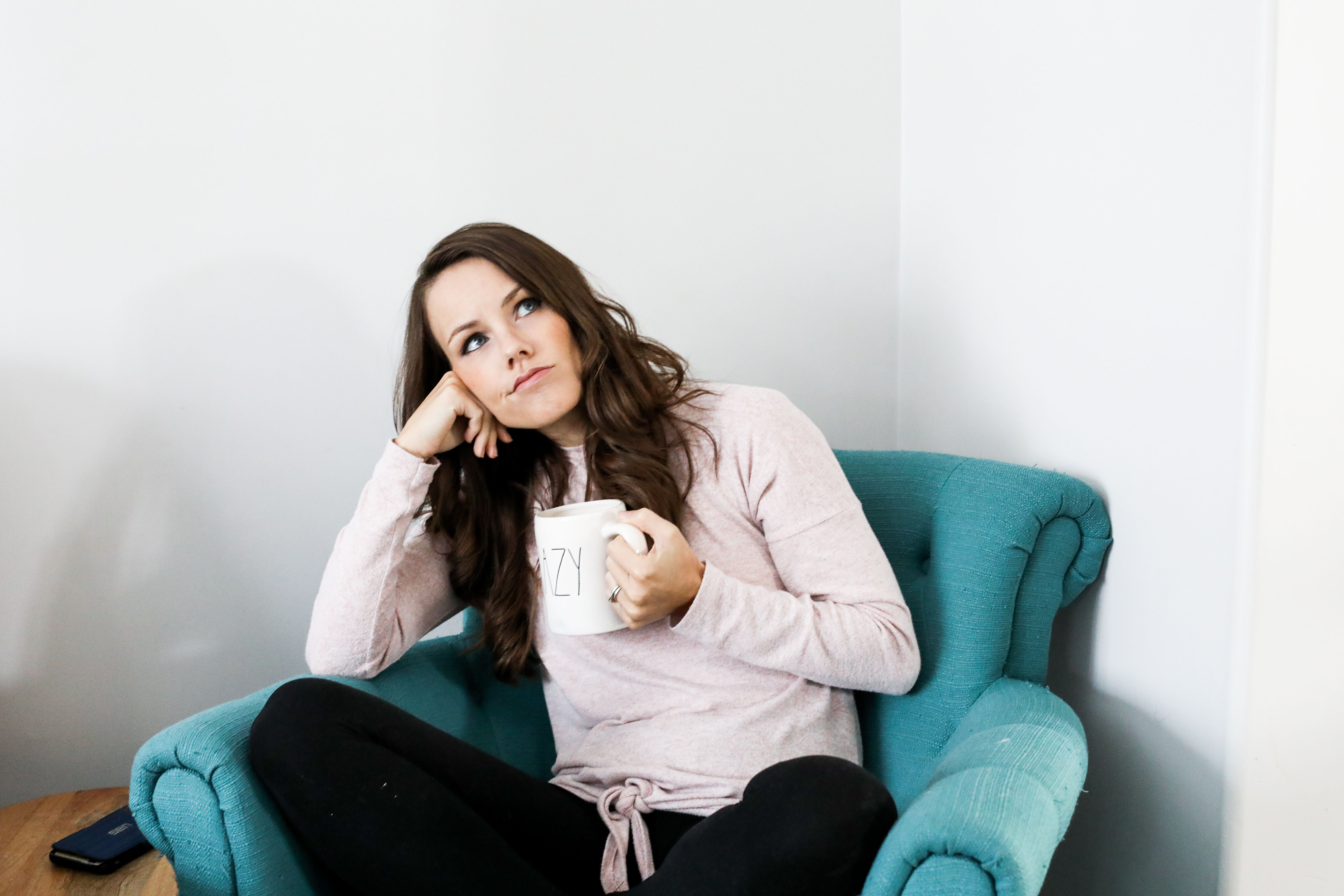 Today I am going to share with you some of my own valley walks, my own lack of homeschool motivation and drive and what I have found helps to pull me out of it. From simple things to hard things, this is a message for the disengaged homeschool mom who needs a helping hand.
Highlights from today's episode:
Don't have time to listen or want to know what it's all about? Here are some of my favourite quotes from the episode today to help you skim and catch the gist and see if it's for you 😉 Happy homeschooling!
• Homeschooling is like muscle confusion… you're constantly trying to figure it out.
• What if I just put 1 in school?
• We always have to growing, adapting, and being flexible in order to make this whole thing work.
• Before I even begin my homeschool year, I am irritated.
• 2019 can just go crawl in a hole because we're not ready for it yet
• If we can just get past this hump, it's gonna settle down now, but will it? Is this just our lives now?
• What do you do with that?
• There is natural reward in working hard
• We kind of have to just get into it and baby step it in
• Part of your frustration and irritation in your life is not that everything is not perfect, but it's that you lack direction and purpose
• Get up, get into rhythm and routine
• Don't be unrealistic
• Consider a soft start
• "Hey guys, it's mom here, just reminding you that life is about a little bit more than your own happiness ;)"
• Sometimes the right answer is the difficult answer
• Find things that you love, that boost you and inspire you (music, candles, fresh cup of coffee, getting dressed)
• I want to encourage you to try
Links mentioned in today's episode
Structuring Your Homeschool Day Course (starting February 4th)
Subscribe to me on iTunes
Want to see my Homeschool Mess? Join me on YouTube this Wednesday for an inside look at the imperfection!  (you can get a reminder)
Review on online school that I mentioned coming tomorrow
Join the Facebook group