Did you know that an adult coloring book is all the rage? How often have you been asked to color a picture with your little one and realized "this is really soothing, I want one!" Well, the bug caught on and now you can find adult coloring books and pages all over the internet!
Christmas is a magical time of year but it can also be a time of stress. I created a Christmas adult coloring book that will hopefully help all of us reduce some of the holiday stress! 1 page for each day of the week, this is a totally free download, just keep reading and make sure to enter your name and email for your free download link!
Adult Coloring Books: What's the deal?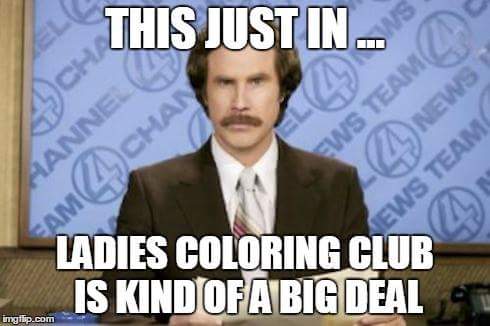 Adult coloring has rapidly risen in popularity over this last year. Ladies coloring clubs have become a thing, who knew? There are so many resources out there and if you haven't given it a try, I encourage you to grab yourself some pretty felts or pencil crayons and see how calm and relaxed you feel creating something beautiful of your own! It is a wonderful creative outlet and you can literally feel your stress fading away (which is perfect when you have in-laws and over-excited children raining chaos on your home!).
Get your FREE Christmas Adult Coloring Book Here!
Here it is, simply put in your name and email address and wait for your download link. Make sure to add rebeccaspoonerpgblog@gmail.com to your contact list so that your download doesn't go to your junk folder. When you print, you need to either scale it down (depending on your margin settings) or select print to border. Take a look at your print preview and adjust as needed.
This is all in black and white so it won't use a bunch of printer ink. I hope you enjoy it and have a wonderful Christmas season with your families!
Have you tried your hand at adult coloring? Comment below!