Seventeen Years. Wow, has it really been that long?  Let's be honest. I had no idea what I was getting myself into.  If I could go back and impart some pearls of wisdom to my young, naïve self, I would tell her to relax and enjoy.
So, to all of you new homeschool moms, and veteran moms that need some reassurance, here are my Top Ten Things I've learned from 17 Years of Homeschooling.
**Stay tuned for a super exciting announcement at the end!!!**
1. PhD Not Required
Are you a certified teacher? Did you even go to college?!? Sound familiar? Have you ever felt that you had to defend your level of education or competence to teach your children at home? You do not need a degree in education to properly educate your children.  You do need a love of learning.
I never enjoyed studying history when I was a student.  I found it horribly boring.  As I started to read living books with my children, I discovered a new love for it.  I was learning right along with them.  That's what we do.  We learn as we teach.   (and if you can't divide polynomials, that's why they make teachers' manuals)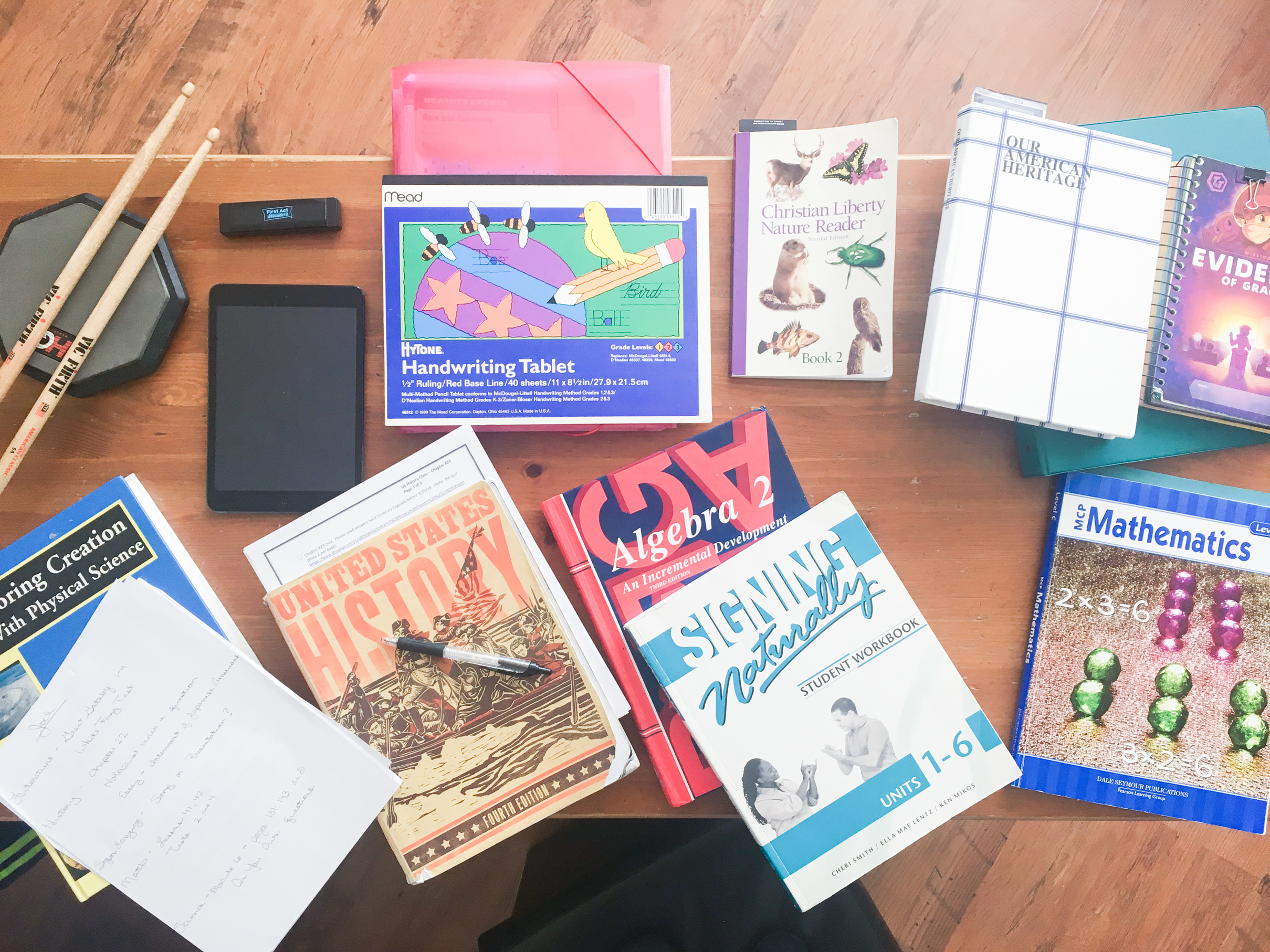 2. You Don't Have To Do It All
Choosing to homeschool is a big decision; a huge responsibility. How can one mom possibly teach everything, for all her children, from K to 12th grade?
It is possible, but it's not necessary. Hmmmm, think about this…
Homeschooling pioneers did not have all the amazing options we have at our disposal.  There were a handful of publishers selling curriculum to homeschool families. But, really it was just public or private school textbooks that could be used at home.
Jump to 2018 and resources abound.  We have traditional textbooks, unit studies, online courses, cyber school, hybrid programs, academic co-ops, elective co-ops, college dual enrollment; the choices are almost endless.
Take a look at your own strengths and weaknesses.  What do you love to teach and what would you avoid like the plague? Research what is available to you and use those resources to give your children the education that you, and they, want.
3. Homeschooling Doesn't Have To Be School At Home
The majority of homeschool parents attended public school. That public school mindset can be difficult to erase.  Are they really learning if they're not sitting at a desk for 5 hours every day? Can reading great books aloud on the couch and playing math games count as school? Yes!  A few of my kids were workbook kids.  They loved the sense of accomplishment they felt from filling in all of the blanks.  A smiley face, sticker, or later a grade, had to be placed at the top of the page to show my approval.
Then there were the others; who saw those workbooks as a form of torture. For them, discussion and debate were their strengths and approval came in the form of a high five. Were both groups learning? Absolutely! My way of documenting their learning was the only thing that had to change.
4. You Don't Need That $800 Full Curriculum Package
Spring is upon us and with that comes all the new curriculum catalogs, curriculum fairs, homeschool conventions, and a dwindling bank account. Every new textbook, for every grade, and every subject calls out to us like sweets to a child in a candy store. They all proclaim to be the best, the most advanced, the easiest to use. Just open and go, no prep necessary. The temptation is overwhelming.  But what do you really need?  What have you used and loved? What have you (and your kids) hated?
Ask friends with similar homeschool philosophies.  What do they suggest? Make a list of the things you "absolutely cannot live without." (For me, it was a math curriculum. I wanted a definite scope and sequence for mathematics to be sure that all the bases were covered.)  Pick what you need and love and ditch the rest. The internet, a printer, and the library can be your best friends when looking for an inexpensive way to homeschool.
5. It's OK To Call A Time-Out
It's a cold, dreary February morning. Everyone is slow to wake and even slower to be functional.  Normal morning pleasantries are nonexistent.  Mom's planner shows some pretty high academic aspirations for this morning, but the whining and groaning from the children is even louder than the howling wind outside.  A Time-Out is in order.
Nothing good can come from trying to plug along and push through this contagious brain fog.  Make some hot chocolate, grab some blankets, pillows, and your favorite read-aloud.  Find a good documentary on Netflix.  Listen to some favorite music while playing a board game. All of us need these days periodically. Don't be afraid to take one for yourself and your kids.  All will be better for it.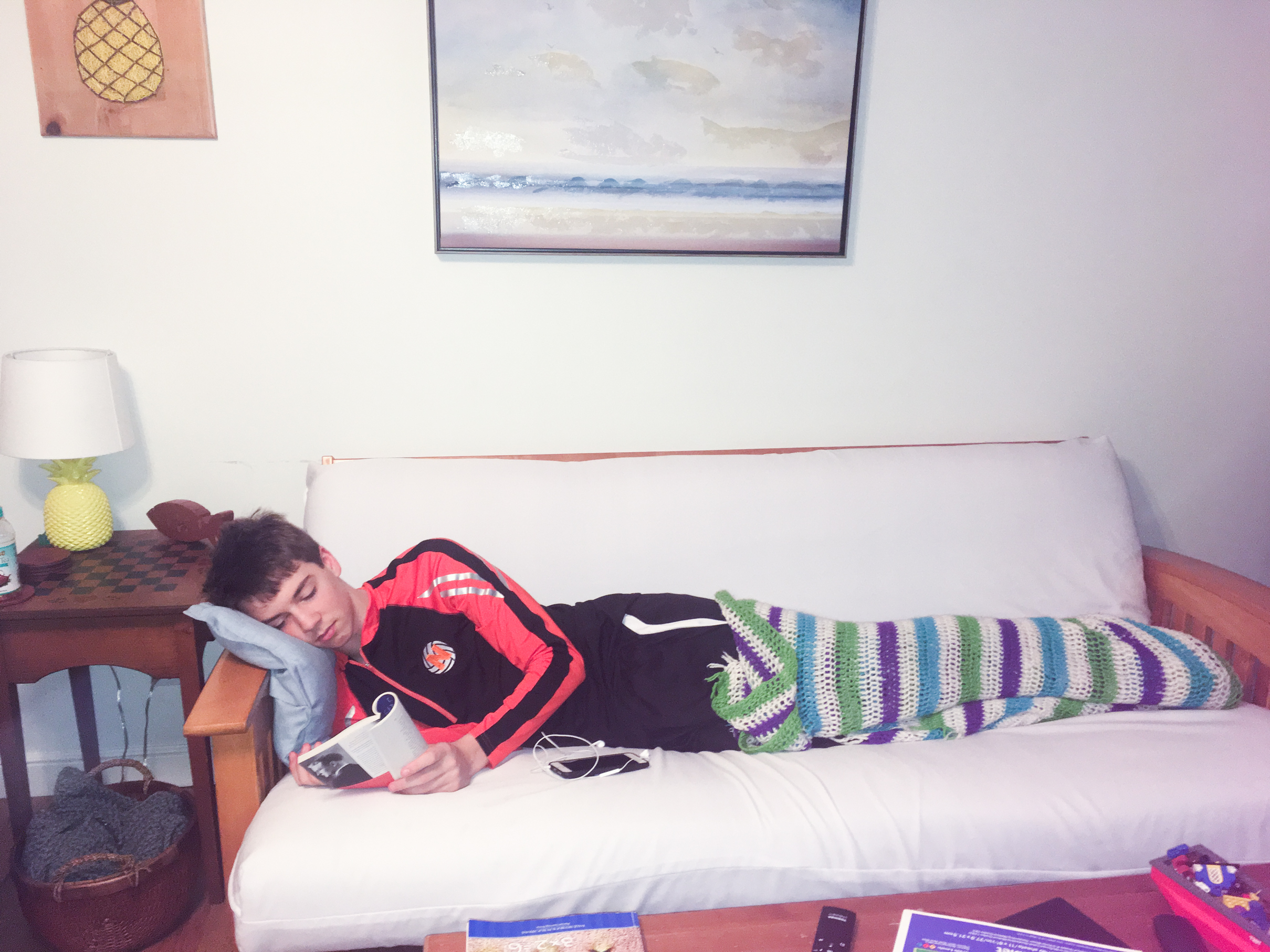 6. Moms Are The Ones That Need Socialization
I said it.  The "S" word.
Unless you're living under a rock, you don't have to worry about socializing your kids.  They go to stores and parks and church and sporting events and interact with people across all walks of life.  But, Mom…you need some girlfriends. Join that local homeschool group that goes bowling or roller skating.  The kids will love it and you will get to be with other like-minded adults. Go to a mom's support group or start one. All of us need time to talk to, support, and be supported by, other women. Your kids and your sanity will thank you.
7. Yes, they are all ours and yes, they are all different.
My first two boys went to a sweet, little church preschool two mornings a week.  They had story time, outdoor play, time with their friends, and I had time with my two little girls. One son loved it, and one did not.  To make matters worse, the teacher noticed how different the boys were and frequently commented on it.  All I could think was that she had been teaching for 20 years and never had siblings with different personalities?
This was when I decided to do my best to not play the comparison game. It is not good for anyone.  It is unfair to the children and adds undue stress and worry to Mom. We used to listen to the stories on the playground about how Johnny was reading Pilgrim's Progress at five years old; now we see pictures of award winning science projects on Facebook and Instagram.  Social media has taken this game to an entirely new level.
We had five children in seven years. (our sixth was a tag-along six years later) They have many similarities, such as being quick witted, sarcastic, and sports minded. Their differences are also very noticeable. We have introverts, extroverts, methodical planners, and creative free spirits.  One learned to read at four years old and another at eight.  You would never be able to tell now.
Don't let your Mama's heart worry for one minute what someone else is doing.  Each of your children will grow and develop at their own pace, in their own way.  Enjoy every step!
8. Character And Relationships Trump Academics
Think of all the character traits that you would love to instill in your children.  When we have more time with our children, we can focus on encouraging those positive traits that will serve them well later in life. Diligence, perseverance, and attentiveness can all be presented in relation to your child's school work. Spending all day with your family will provide many opportunities to develop compassion, flexibility, forgiveness, and tolerance.
There will be days when academics will take a back seat to character building.  Conflicts will arise, and our children must learn to handle them in a positive manner. Don't fret if a day's lesson plans must be pushed aside to focus on behavior and relationship building.  Remember, your goals. We want our children to be kind, compassionate, mature, responsible adults.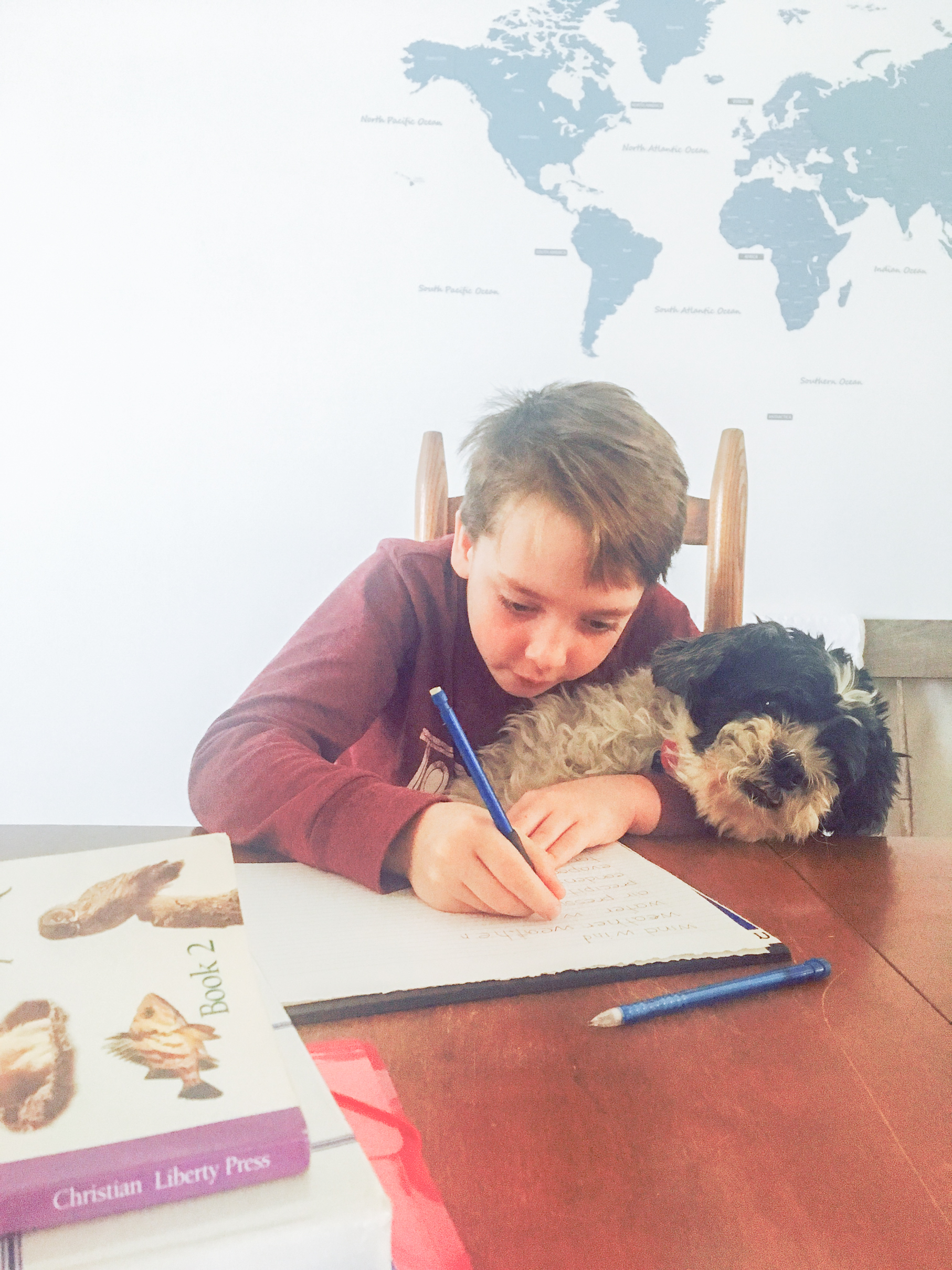 9. They Will Graduate And Go To College (if they want to)
Can they get a high school diploma? Do colleges accept homeschoolers? How will they be successful in a university setting? Have we taught them everything they need to know?
Are these some of the thoughts that keep you up at night?
If you have given your child a strong foundation in the basics, they are prepared.  A major advantage of homeschooling is that our kids know how to learn.  By high school age, most homeschooled students are strong, independent learners.  Colleges are taking notice of how successful homeschooled students are.  Not only are they accepting homeschoolers, but also offering scholarships.
We tried to prepare our children for college, if they wanted to go.  We know that it is not for everyone and encouraged our kids to get part time jobs when they were in school, so they would be familiar with different career opportunities.
Four of our children have graduated high school; three of them are in college and one is working full time. The oldest will receive his MBA next month. They have each maneuvered through their high school years in a slightly different way and are all doing very well.  I tell their stories, not to boast, but to give hope and peace of mind.  It is possible to homeschool all the way through high school and put them on the path to future success; no matter where that leads.
10. Relax And Enjoy
All over Facebook and Pinterest you will see cute, sappy sayings reminding us to appreciate this time with our children, and how we will one day miss the chaos.  But, if you take away all the mushy sayings, guess what? IT'S TRUE!
Being able to teach our children at home, spend more time with them, and cultivate deeper relationships, is such a blessing. Seeing the ah-ha moments when a difficult concept is finally understood, watching an older child reading to a younger sibling, and taking an impromptu trip to the park just because it's too beautiful outside to study algebra, are the moments you will cherish.
So, pour yourself another cup of coffee, gather your kids, grab a great book, relax and enjoy!

Build Your Bundle GIVEAWAY on now!
Have you heard of Build your Bundle? It's only the LARGEST homeschool sale of the year with some pretty big name curriculum providers! Right now there is a massive giveaway where you can win all the bundles, worth over $5,000 PLUS just for entering you get a free homeschool portfolio printable and a coupon code to use when the sale starts! Go go go! Enter here or click on the image below:
SaveSave