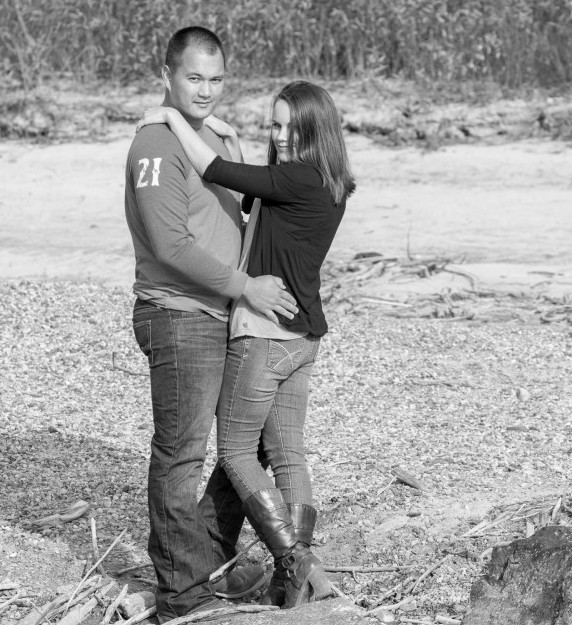 Have you ever wondered how your husband feels about homeschooling? Me too! Until I found this article written on my desktop one night. My husband had stolen away my computer and written a thoughtful little piece about his thoughts on this whole homeschool journey. We were only a few years in when he wrote this, with still a long, wild journey ahead of us! If you're feeling brave, ask your husband his thoughts and post them in the comments below! Let's find out what the men are really thinking as they watch the chaos of our lives…
How do they do it?
Men, let's talk about how our wives do it. I mean, really: kids grasping at her every second, needing her help, whining at her feet. I'm a police officer and it is nothing compared to what my wife does. You see, I've embraced the fine art of mentally blocking out most of my adorable children's crying and whining, even when it is genuinely needing my attention. But my wife has this innate ability to sort out the important cries from the 'suck it up' ones and is completely tuned in to them like a radio frequency. It doesn't matter what conversation we are having, how important it is, where we are in the middle of a show… she can tell who is crying, what they need, and has prioritized it on her mental 'docket'. By the time she is getting up to deal with it, I am left wondering what happened and how I missed it (but more importantly, how long will it take so we can get back to the latest Forever episode).
Every once in a while I sit back and marvel at the 'hamster-in-a-wheel' pace my wife runs at. It seems nearly impossible to get my little road runner to stop and notice me as she puts out emotional fires, deals with tantrums, teaches the kids, makes meals, and taps away at the computer. She often gets up at 5:30 am just to fit everything in. I will admit, I don't help out much with the night time "festivities". When baby needs a bottle or someone had a bad dream, I manage to use my special "fine art" to tune out their cries. I hear Rebecca's footsteps, the beep of the microwave as she heats up a bottle, the sound of her changing a diaper or soothing a child… and then I roll over and fall back asleep (secure of her capabilities of course). But I do try to do what I can on my days off or between shifts, making meals, tidying up, watching the little ones so she can teach the older ones.
Let's talk how I really feel about my wife homeschooling…
I must say, homeschooling is real source of pride for me. I often brag at work about the fact that my kids are getting the best education possible. In my line of work, I have seen things in schools and dealing with children that make me so incredibly thankful to know my kids are not submerged in that culture and environment.
I must admit that I'm quite settled with the idea that my wife is busy with the kids and not going out spending our money on Starbucks, Walmart or the mall. When she wants money to spend on "the kids" I usually concede, however I am learning to pick up on the tricky justifications. It seems you can buy almost anything with the tagline "it's for their education dear". I have been shocked by more than a few bills in the mail for books or school supplies as we both learn how expensive home education can be and how to better budget/plan our needs.
But seriously guys, if your hard working homeschooling wife is frustrated with something, if a curriculum is not working out, then support her. Having control over your kids education means you need to take responsibility. Things WILL go wrong and it sucks. Realize the error, don't dwell on it, move on and give her the support. Honestly, I think there is no satisfaction like knowing you wife is totally devoted to the learning and cognitive development of your children. I mean, wow! She birthed them, raised them, feeds them with her own body, trains them and educates them. To me, that IS beautiful.  Not the make up, not the clothes, not the special eye liner thing, not the hair straightener thing, and definitely not your weight.
Confessions of a Homeschool dad
I don't do a whole lot of homeschooling, Rebecca does 99% of it, I sometimes help with a fun activity or experiment. This is largely due to my job and shift work but I do wish I could do more. You see, I have a curse that I can't get out of. The curse of working outside the home. Working shift work, on call, overtime. Everyday I coming home and I'm greeted by my children with such love and enthusiasm. Everyday, I see them grow up and little by little I feel regret that I'm missing precious moments that I will never be able to get back. Everyday I hear about their fun projects or field trips or things they learned and it fills me with a little bit of bittersweet sadness that I am not a part of it.
But I feel at peace knowing that Rebecca is there with the children. Marriage is a wonderful thing; when two are one. I am a good police officer because I have a wonderful wife who supports me and I try to support Rebecca by helping out around the house and doing what I can to support her not only as my wife and mother of my children, but as a homeschooler as well.
Read more about our story and why we homeschool…
Comment Below
How does your hubby feel about homeschooling?