*Update: after consideration and reflection and prayer, I have decided to not continue with The Good and the Beautiful for our family. There has been a lot of personal attacks directed at me over this decision and the reasons behind this decision. I will leave this post up to help give a review of the content but if you would like to know the reasons behind my decision, you can watch the recorded video on my YouTube channel here: https://youtu.be/tyfeqJR7bD4
With 5 young children to homeschool, to say my time is limited would be a massive understatement. I spend most my days hopping from child to child, hoping that I am fitting everything in and barely having time to have a break to eat something or go to the bathroom. They all need me… all the time. I have tried group studies, I have tried all-in-one curriculums, I have tried teaching them all together but none of it works for us. There are constant interruptions from the kids who get frustrated with waiting for me and I can feel my anxiety levels rise every time I'm interrupted yet again. After identifying my children's learning styles, I realized that there is just no way I can persist in trying to group them into one homeschool approach that is torture for half of my children. I HAD to adapt and personalize our studies. Which meant: more of me and more time.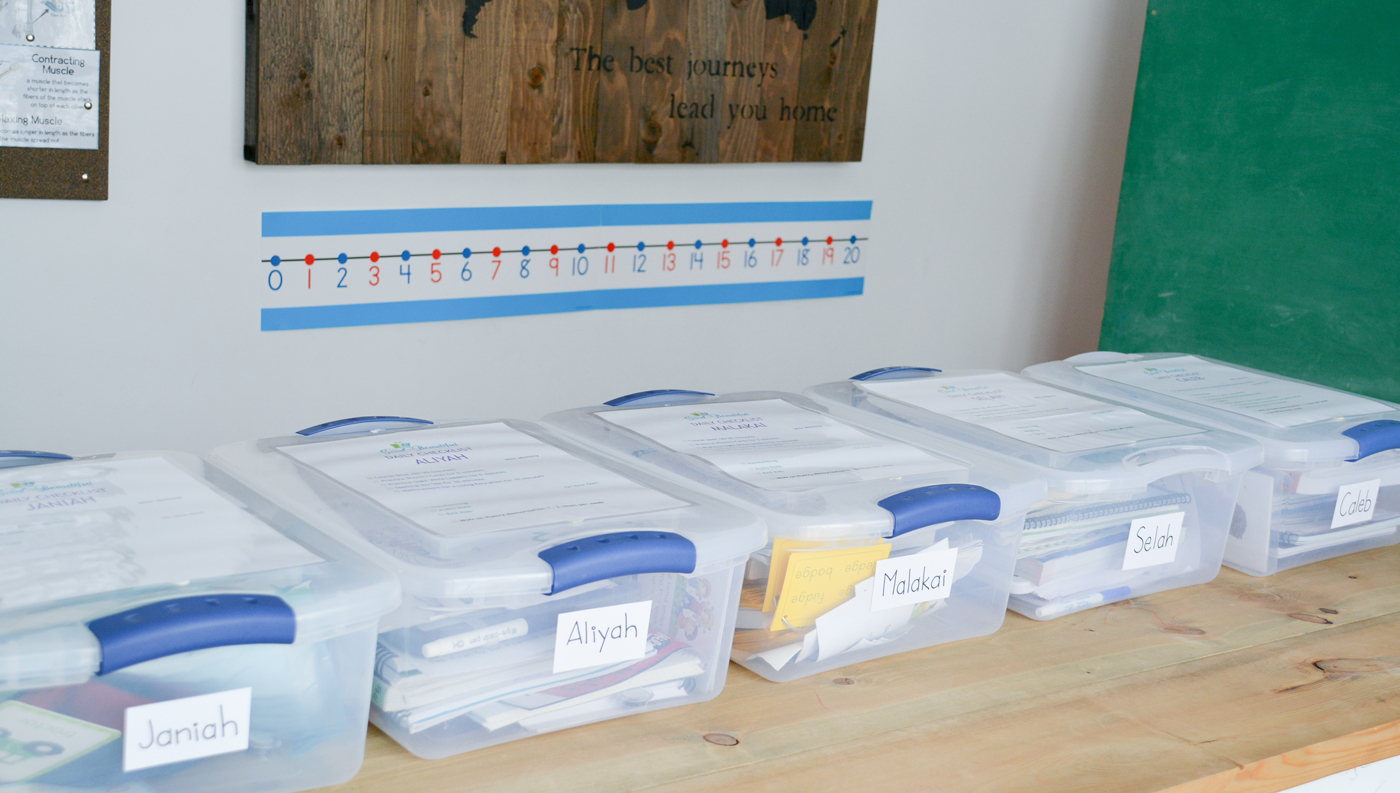 When values and reality collide
As I have learned more about the different homeschool styles, I have found a new set of values that I admire. I love the idea of unschooling, project based learning, Montessori and Charlotte Mason. In my head I have this grandiose vision of what homeschooling can look like and I want it! But every time I try to put it into practise I hit a wall. Because (rudely), my kids don't really care about my version of a "perfect homeschool". Some of my kids require more time, some require less. Some cannot sit still for the life of them, and others learn best by listening to me read. I try–and fail to impose my will, to make one thing work… and yet here I am.
Finding curriculum that combines my values with my intense shortage of time and my children's individual needs is, well, impossible. Frankly, I am tired. I am bone weary of trying to make my kids listen or make a curriculum work or being disappointed that it isn't working–again. Until I found The Good and the Beautiful. We have been trying this program out for a few months and I have been BLOWN away! It brings in so much of the approach that I admire (Charlotte Mason, hands on, experiential learning) with an open-and-go style. I don't have to prepare or research. All I have to do is follow the lesson plan. I can't even tell you guys how much I have missed the structure and peace of mind that comes with a lesson plan!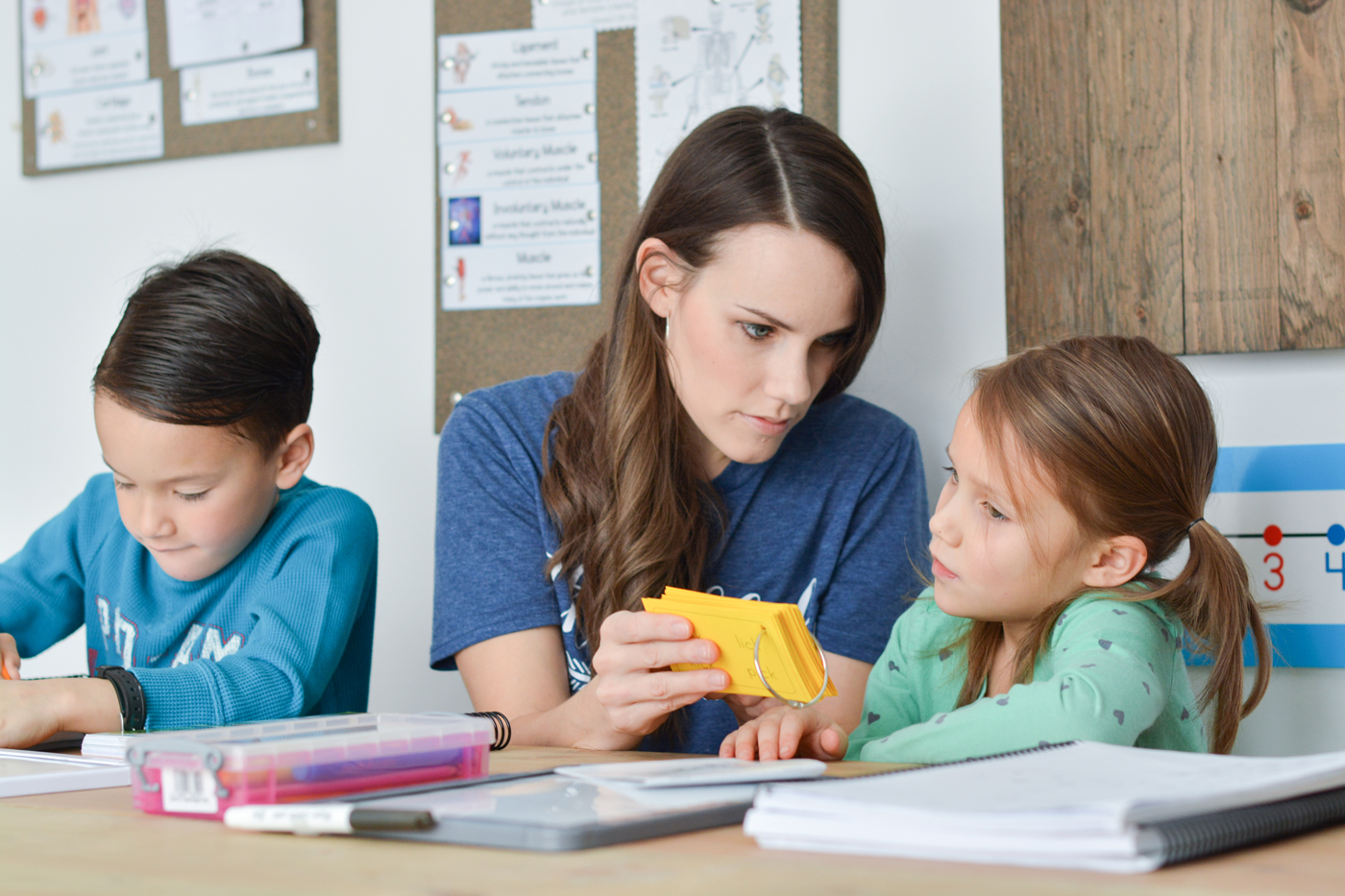 So what exactly are we using?
It all started with LA. We took the placement test and found where our kids should be placed (shocker, right? My kids aren't working at their "grade levels"). My preschooler is 4 years old. Though she will be starting Kindergarten in the fall, she is not ready at all. My philosophy is to not push my kids, but rather to take my queues from them (for the most part). She is SO keen to be a part of our homeschool experience. Although I know she could wait, we decided to try the Pre-K program with her and just do it with no pressure or expectation. We will likely repeat it again through the summer if we need to. It has a course book, 4 flip books, as well as a bunch of games to play to reinforce the lessons. She LOVES it! She gets the first 30 minutes of my homeschool day.
My 5 year old is thriving in the Kindergarten program. She begs me to do her course book each day. I work with my 5 and 8 year old at the same time, alternating between independent work and helping them. It's a bit of a juggling act, but it helps me get more accomplished in a shorter amount of time. The program is incredibly in-depth, building a strong foundation of spelling, reading, and writing skills all in one open-and-go program.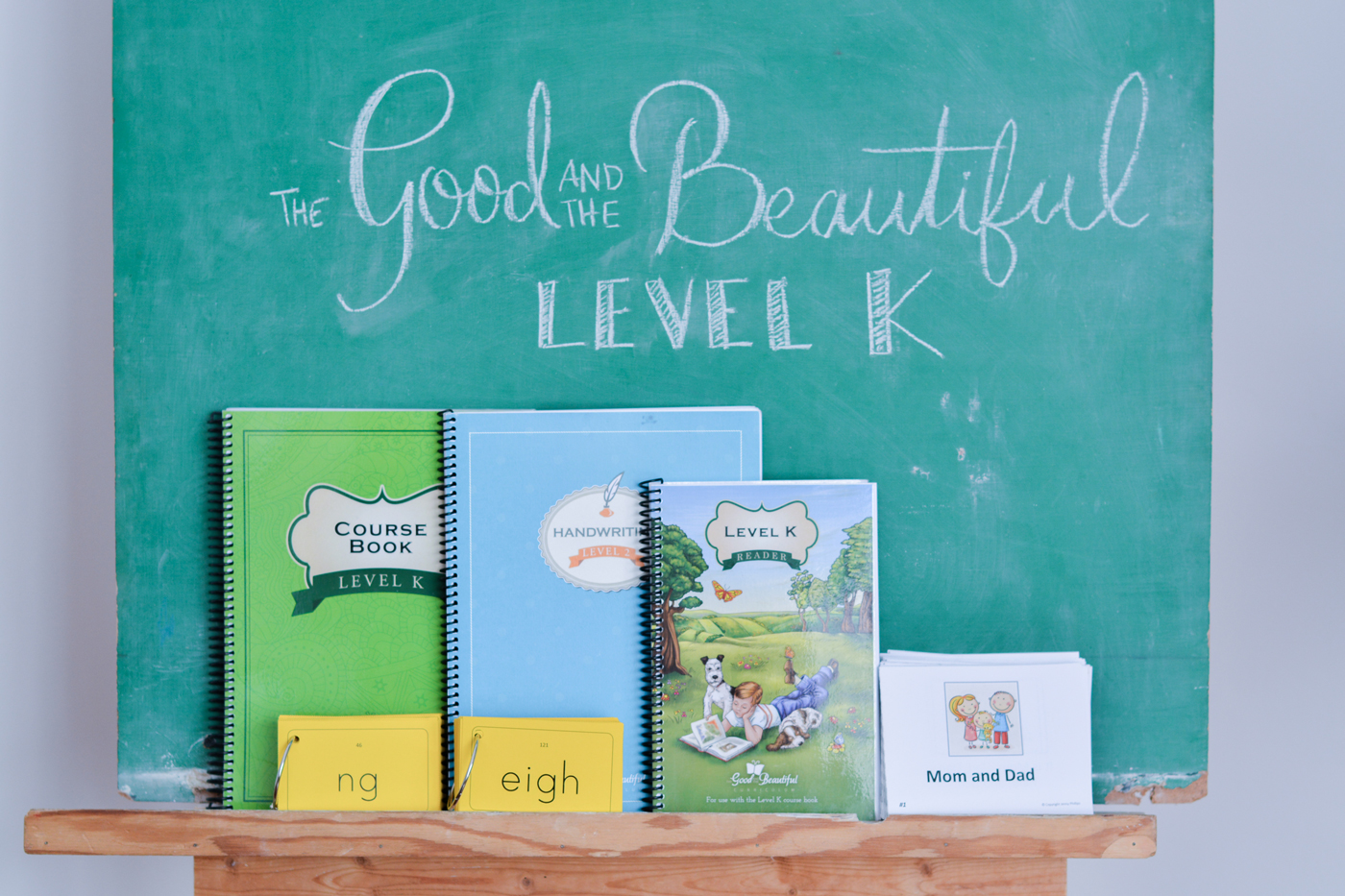 My 8 year old is working in the level 1, even though he should technically be in grade 3. For me, it is far more important to build a foundation and confidence than get bogged down with levels. His reading is improving drastically, even in just the few short month's we've been doing it. He loves that the handwriting has coloring and drawing and enjoys studying the art in his course book and is building his art appreciation.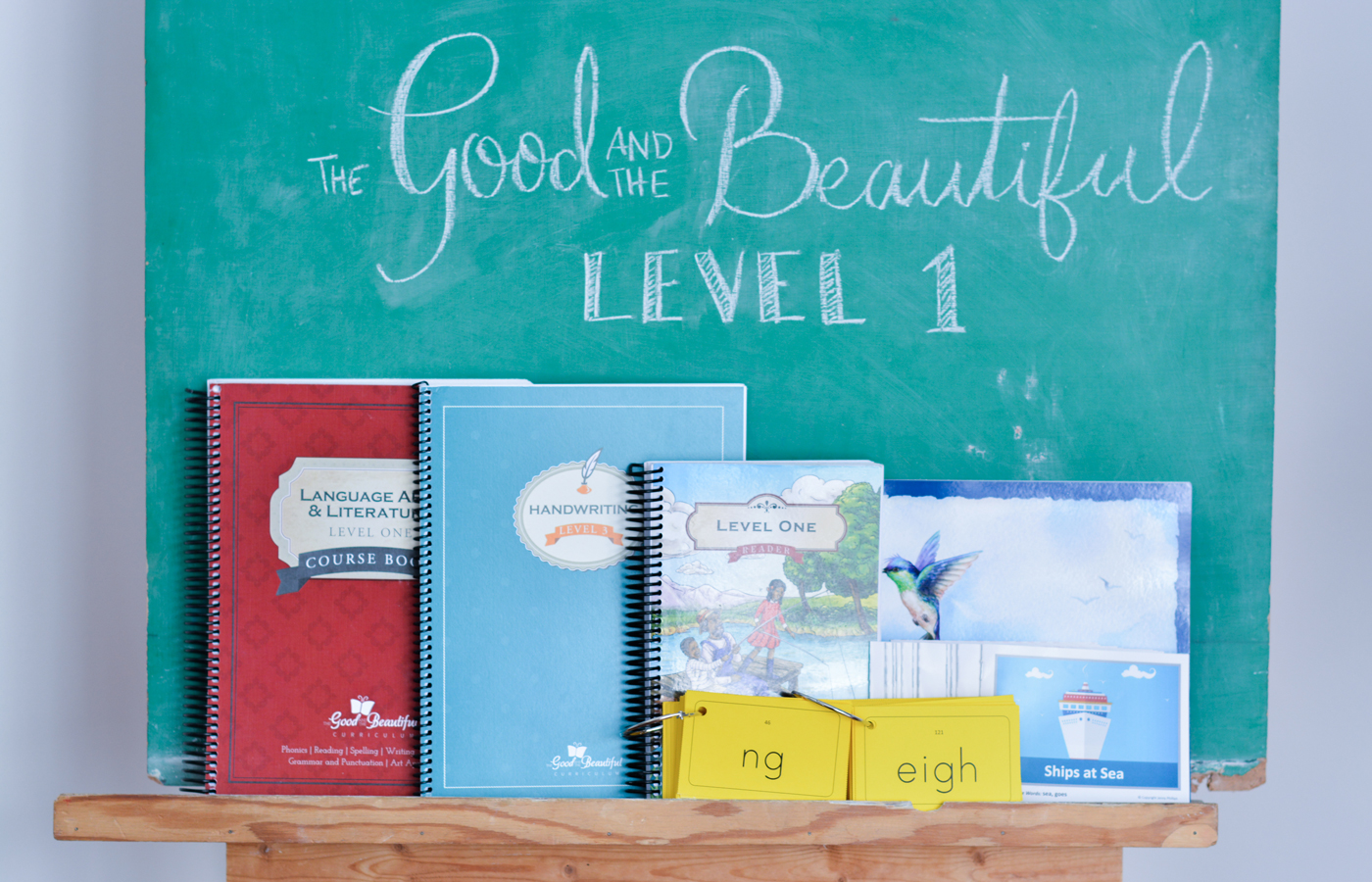 My ten year old son is working in the level 4 course book right now. His favorite is the art aspect, though he doesn't mind working in his regular course book either. He is fairly self-motivated and he can do nearly all of his work independently (which is a lifesaver!). He saves his challenging words to work with me, I quiz him on his geography cards and he often has poetry or something assigned to read to me. But otherwise he generally works on his own so that I am free to work with the other kids.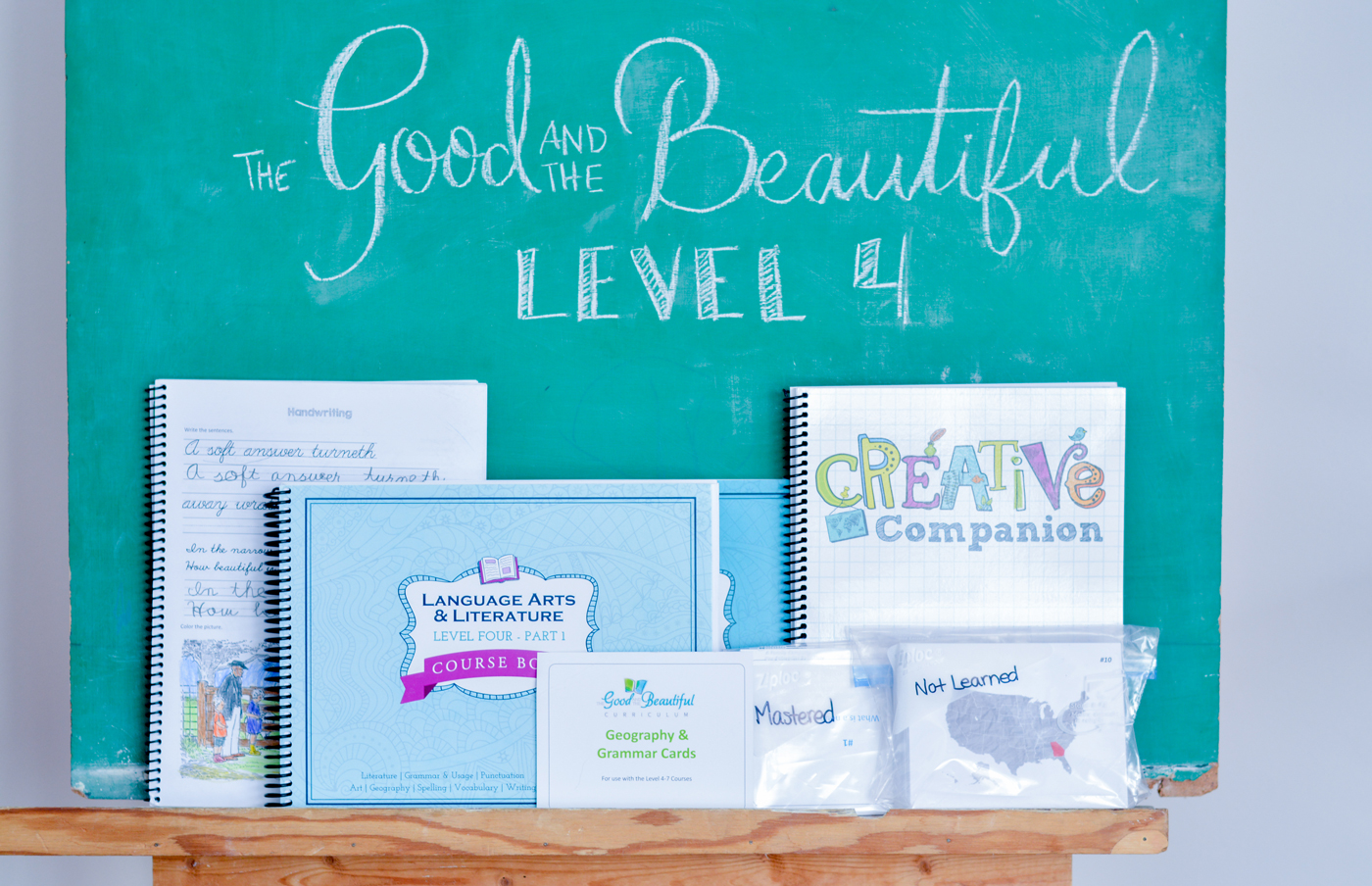 We've also been trying out a science unit this month on the Human Body and it is so much fun! Every lesson has hands on experiments built in, coloring, reading, and extended activities and books to use with it. If I don't have the supplies for the experiments on hand, we can easily skip it and do our lessons mostly through reading together. Though I do find the experiments make a huge difference as far as retention and mastery. The kids have all been really enjoying the science unit. We alternate science with history and do them as a group lesson with all the kids as part of our morning basket.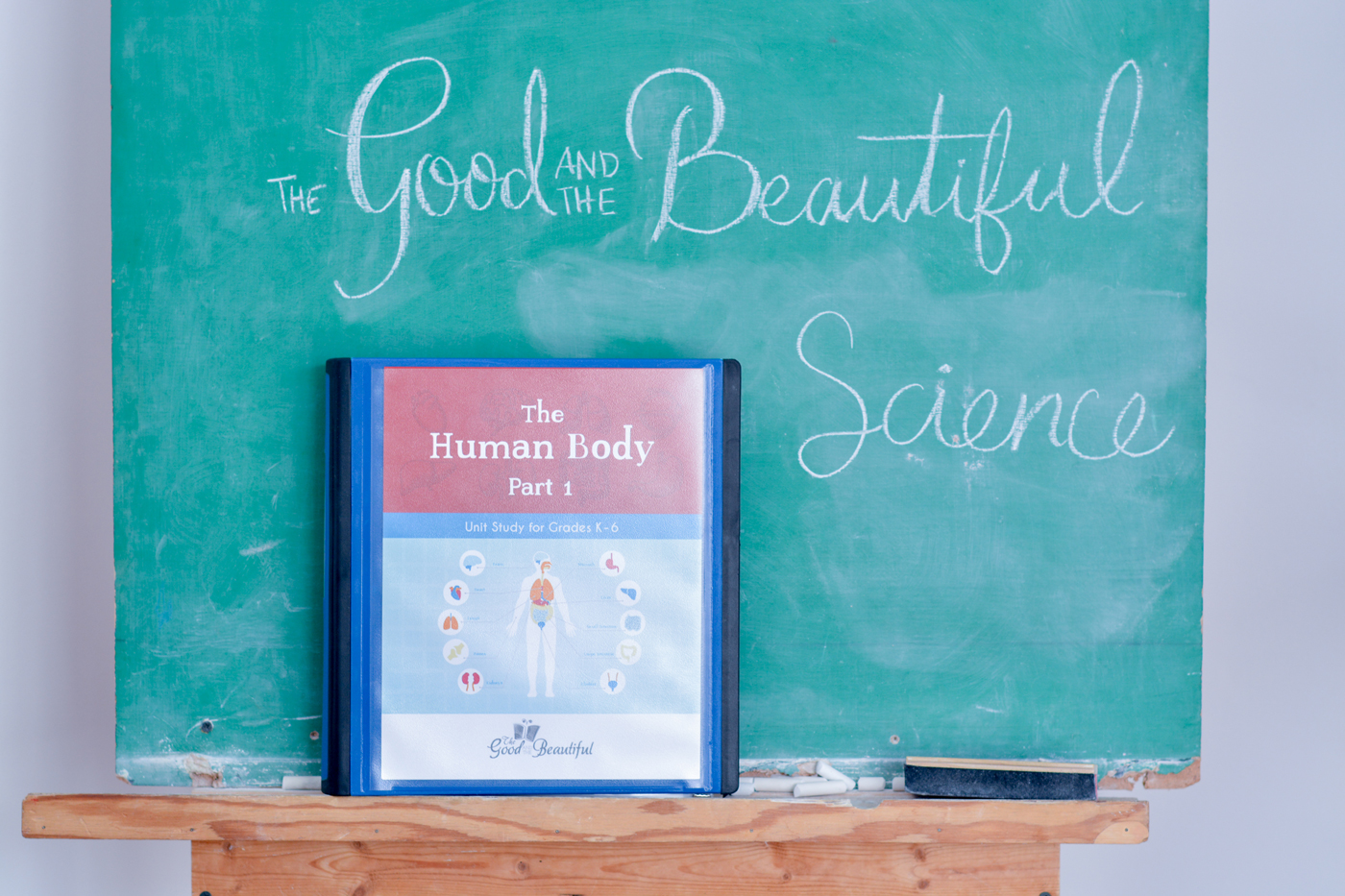 In case you weren't aware, the all or nothing in me really likes to just dive in so we are also trying the history program. I LOVE it! The audio recordings are so well done and the read alouds are high quality literature to read together. The kids are creating their own student binder with sheets they have coloured or projects they are working on and they all love the lesson content!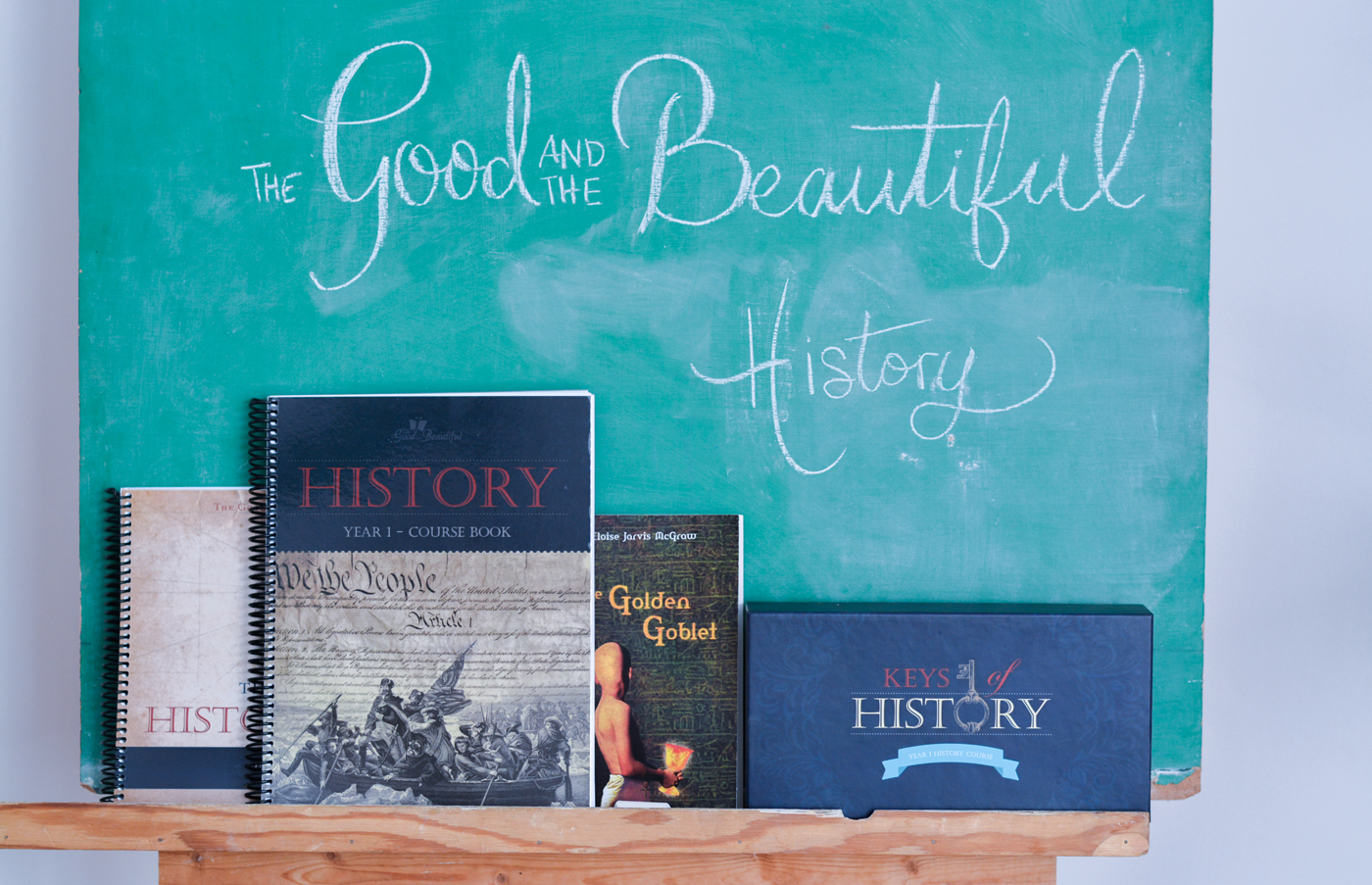 Why are we sticking with it?
So many of you guys have been asking me to do a comprehensive review of this program, and more details are coming in the next few months: live videos, inside pictures, the whole shebang! I wanted to make sure before I started sharing about it that it was, indeed, a good fit for our family. Now that we have been using it I really can't say enough about it! What really sets it apart is the quality of the materials, the values written in to every lesson, and the open-and-go ease for homeschooling. As a Christian homeschooler, I haven't found one single reference or point of concern as it is denominationally neutral (using the King James Version). The books and reading materials are amazing, and it is an incredibly affordable option that covers all the bases for families! The LA program alone incorporates phonics, reading, writing, spelling, literature, grammar, punctuation, art, and geography! The only thing you have to add to make The Good and the Beautiful your complete curriculum provider is math, and they have that coming too!
Comment Below
What level would you want if you won?