Homeschooling is not cheap. The more kids you have, the more supplies and books you need, the more strain it can put on the finances. But it doesn't have to be that way! There are so many ways to save money and homeschool on a budget! Let's talk about some money saving homeschool hacks plus an AMAZING giveaway and homeschool deal at the bottom, so stay tuned!
Homeschooling on a budget Hack #1: The Dollar Store!
The dollar store! There are so many amazing educational goodies that you can find at the dollar store! Everything from curriculum to school supplies to coat supplies, incentives and more! I save HUGE money shopping there instead of our local office supply store and I can fill an entire basket for just $30!
I had so many requests to show what I use for this that I put together a video of my Dollar Store Homeschool Haul. Check it out and let me know the craziest thing you've found at the dollar store!
Homeschooling on a budget Hack #2: Repurpose Content!
Not all homeschool curriculum companies allow you to photocopy curriculum, but many of them do within your own personal family. This is a great way to repurpose content so you can use that same book for multiple kids, but it isn't the only way!
If the copyright does not allow for photocopies, you can still use the same content for multiple kids by cutting up your book and putting the sheets into page protectors! My mom was the queen of this and we would use one unit study or book for the entire family. Reusable curriculum!
Another great way to do this is to have your kids write their answers in a separate notebook and in that way have the same book available and untouched for other kids or to sell when you are done with it.
Homeschooling on a budget Hack #3: Buy used
There are so many local homeschool groups (search homeschool and your city on Facebook to see what comes up) that often sell used curriculum, there are used curriculum tables at most homeschool conventions, plus there is used curriculum on eBay, and in larger homeschooling buy and sell groups on Facebook.
Buying used curriculum can help save money and possibly shipping if you can find it locally.
Homeschooling on a budget Hack #4: Buy digital
Many curriculum companies offer digital or PDF versions of their curriculum that are sometimes cheaper and other times give you the licensing to be able to print off multiple copies for multiple children. Other than printing rights, this can also save quite a bit if shipping is expensive to where you live or you are ordering curriculum from another country.
Homeschooling on a budget Hack #5: Shop sales
Most curriculum companies have sales at strategic times throughout the year, May is a common time of year for sales, there are often back to school specials, convention specials, online coupon codes, Black Friday specials, and more. If you aren't in as much as a time crunch, you can take the time to snag what you want when it is a lot cheaper.
Homeschooling on a budget Hack #5a: Shop the BIGGEST sale of the year
This is basically a sub point of hack number 5, but I am SUPER excited because the biggest homeschool sale of the year is your big chance to get curriculum up to 90% off retail price, all digital to save on shipping and much of it allowed to be shared within your family and printed multiple times for siblings.
Build Your Bundle is open just 1 week each year and will be closing May 22, 2019 so this isn't something you want to wait for. Not only that, but I am sweetening the deal by offering an exclusive entry in an AMAZING giveaway valued over $300 to give you everything you need to print, bind, and store your printable curriculum to someone who purchases using my link!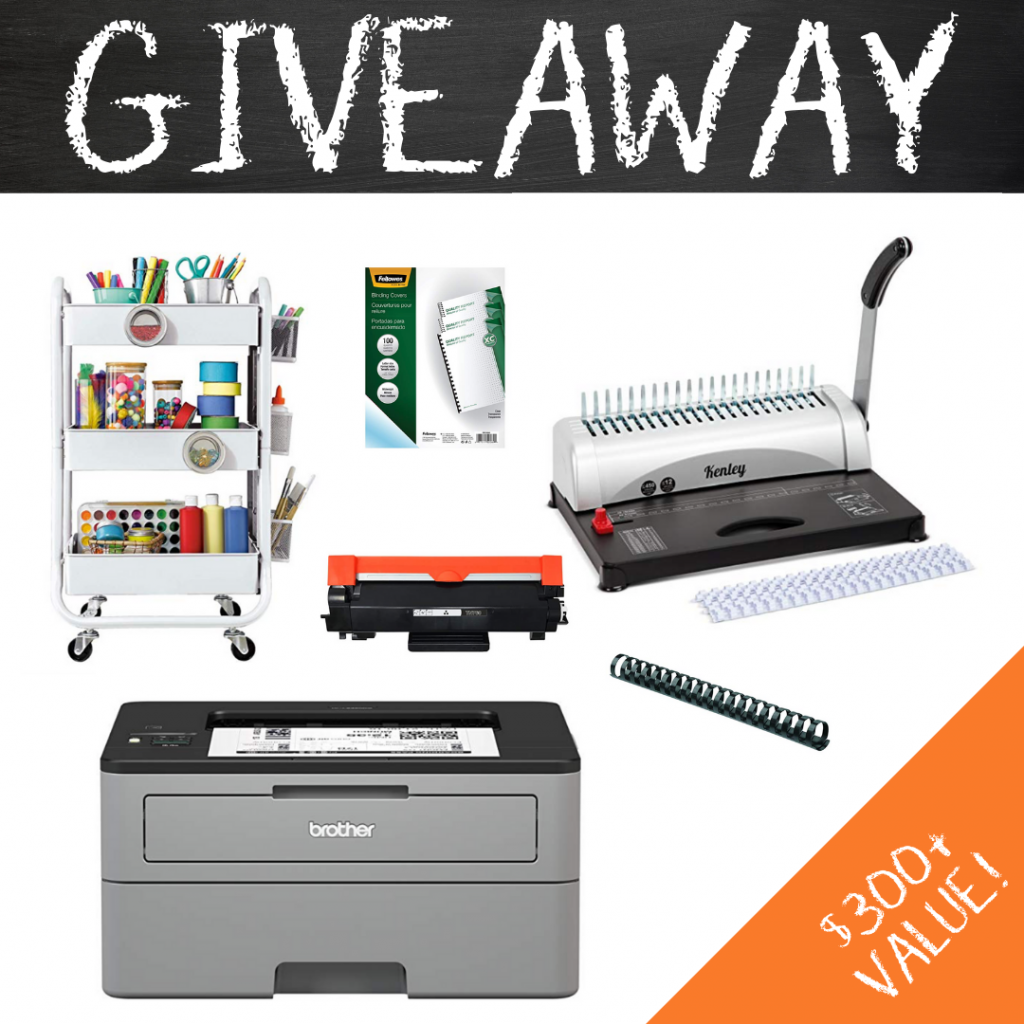 There are multiple ways to join but the biggest amount of entries is for actually shopping the sale with me! There are additional entry options available PLUS I have some other amazing announcements including:
1. Daily Live shopping chats where I will help you choose a bundle or group of bundles to suit your family PLUS a $25 Amazon giftcard will be given away during each live (on my Facebook page, nightly at 6pm PST/9pm EST)
2. I have 2 new courses that are launched specifically for Build Your Bundle that are HALF OFF this week only. They are both a month long and both designed to be video based courses for your kids:
Total Time Makeover for Kids
Start a Blog and YouTube Channel for Kids
3. There is a bundle of bonuses that you will get with a purchase that includes a 50% off code to my Structuring Your Homeschool Day. That means you could get that amazing 2 week course about looping, scheduling, morning baskets, curriculum, and more, for less than $5!!!!!
4. I have put together a blog post with more information on the Build Your Bundle sale, as well as all my top recommendations and what I purchased! Click here to view it!
Enter to win