When I first saw My Story on the Masterbooks website, I was intrigued. Something about the title: a Social Studies curriculum about world and culture and yet relating it all to my child and how it impacts them. This has been an educational value of mine for some time… creating connection with the lessons so that my children don't just remember them for the week or month or school year.
Teaching my kids in a way that impacts them, gives them a new perspective, and helps them begin to think for themselves is in my mind, paramount. Teaching for the sake of a test, for the sake of a GPA or to "get it done" doesn't teach my kids how to learn, it simply teaches them how to expand their short-term memory. I, for one, am aiming for a higher goal in this whole homeschool journey and My Story is one of the tools in my toolbelt!
What is it? My Story 1 is an early elementary Social Studies Curriculum that is incredibly adaptable. I am using it together with my grade 1 daughter and grade 4 son and am considering adding in my grade 5 daughter as well. It is laid out to be done on a 5 day schedule with an easy-to-use schedule at the front of the book.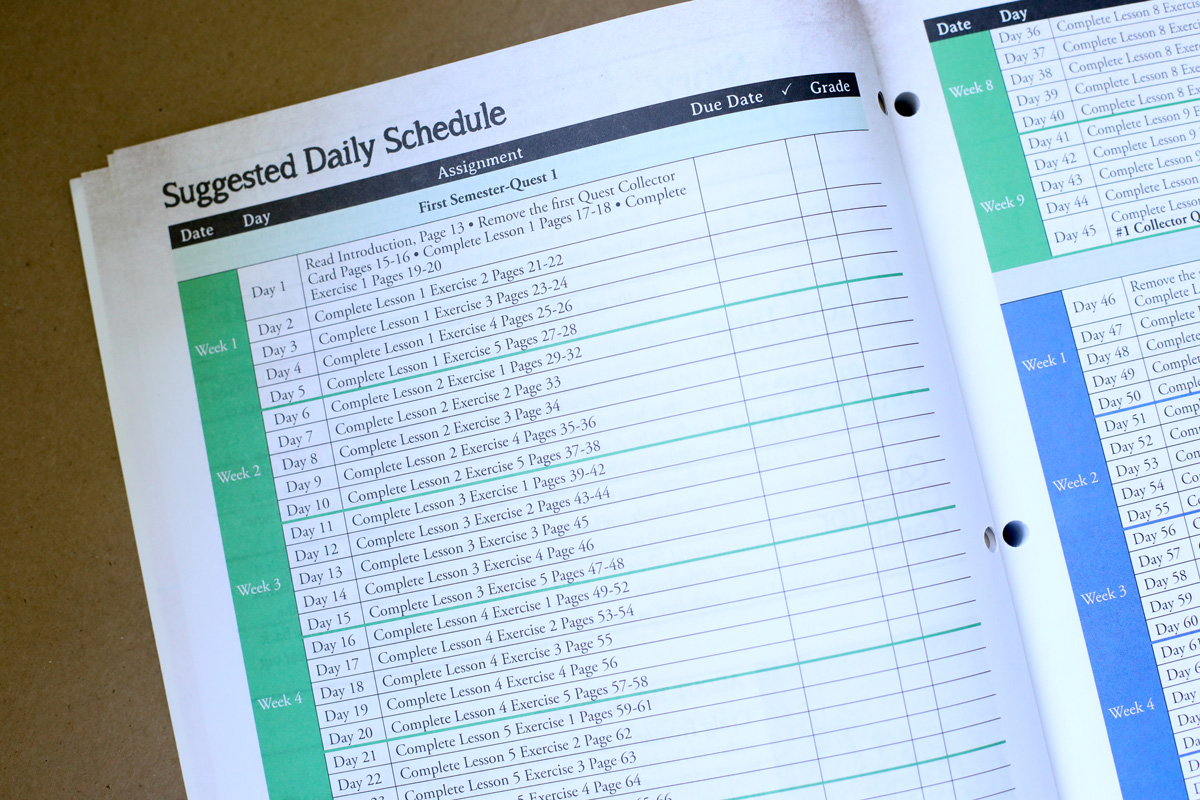 What's in it? The weeks consist of word searches, readings, coloring or drawing, creating your own journal, copywork, as well as various other activities and questions to help your kids apply the lessons to their own lives. They travel around the world to different countries exploring geography, culture, even government all in different methods of travel (which is just plain fun). Divided into 4 quests, the curriculum brings in a sense of adventure and experience in a really unique way to a program that only requires 1 simple textbook.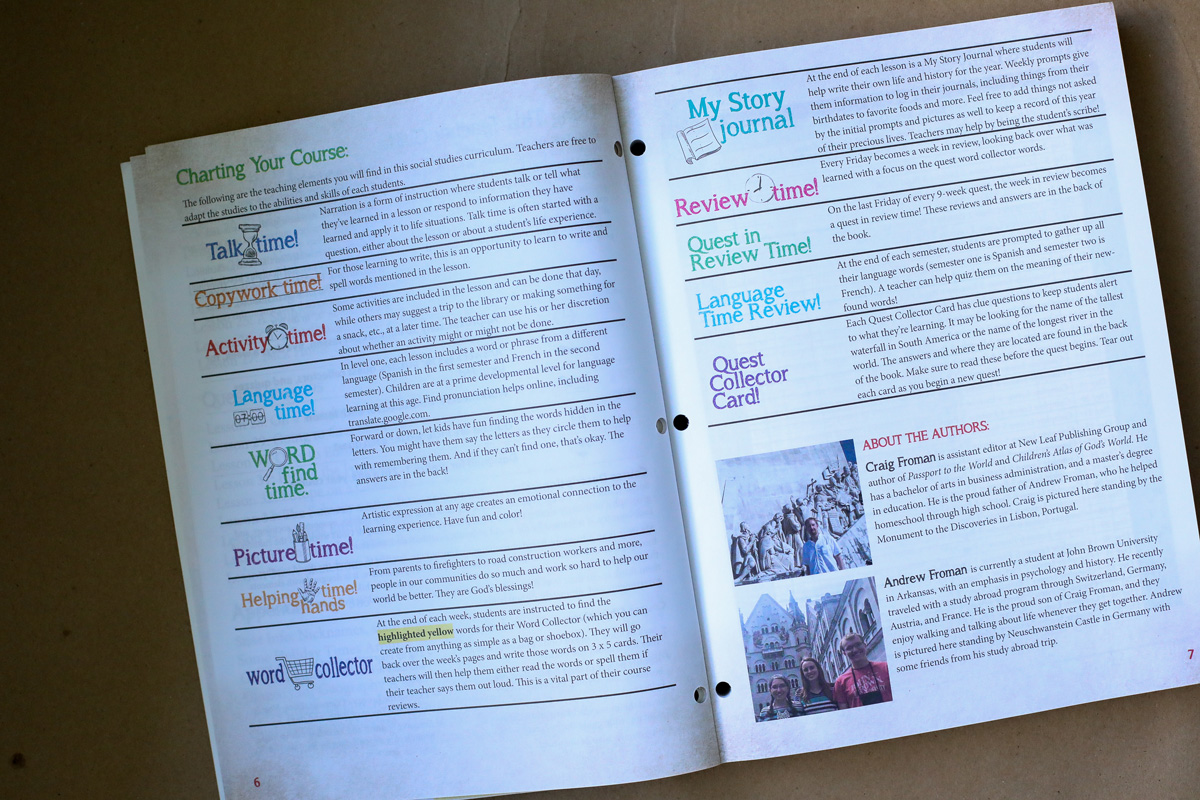 What makes it unique? There is no teachers guide, all instruction is built in to the program and it is written directly to the child. There are quest collector cards which can be used as quarterly quizzes, OR can be used as an open-book review depending on your approach and needs. The readings are interesting and engaging, they are not corny or immature which makes the entire curriculum SO much more adaptable to larger families like mine.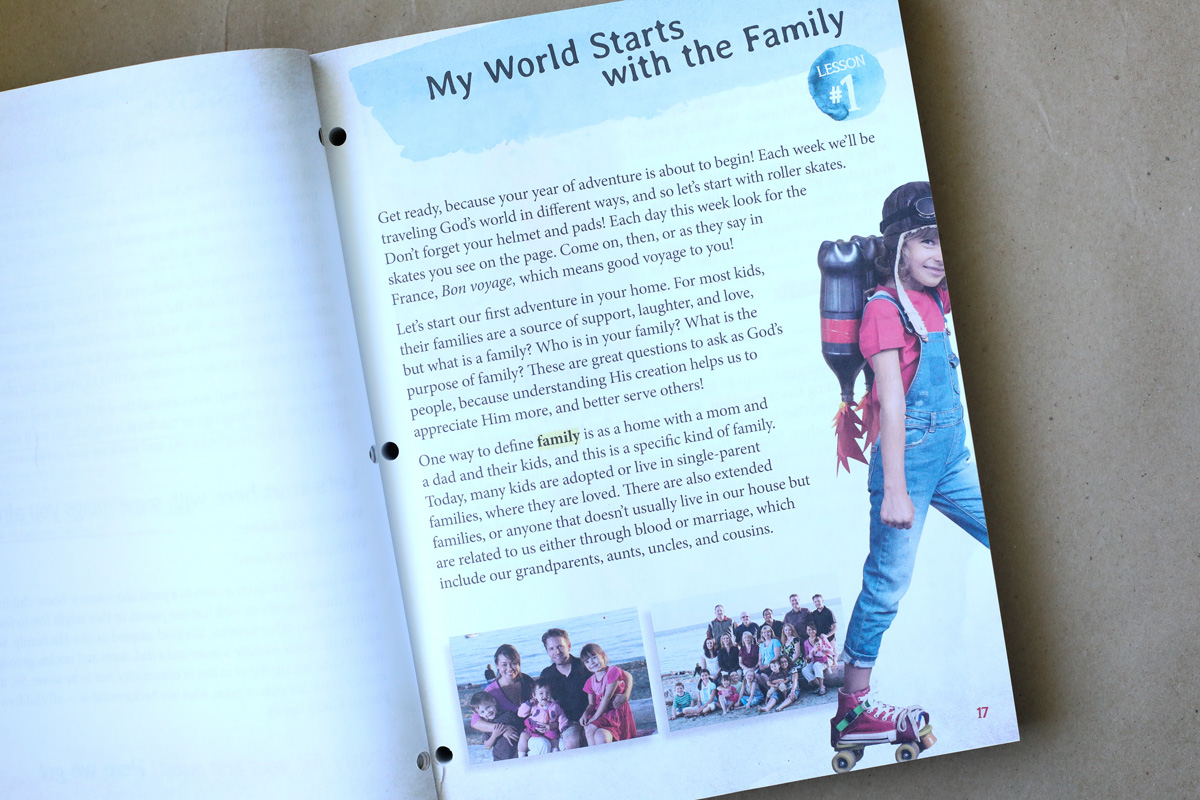 What grades is it for? Anyone from K-6 could get something out of this program. It can be used independently for older kids, or as a group subject, or as something you teach and read and dictate to your younger children. The uses are as many as your own unique circumstances… you have the freedom and flexibility to use it in a way that suits your homeschool style, your daily routine, and your family dynamics.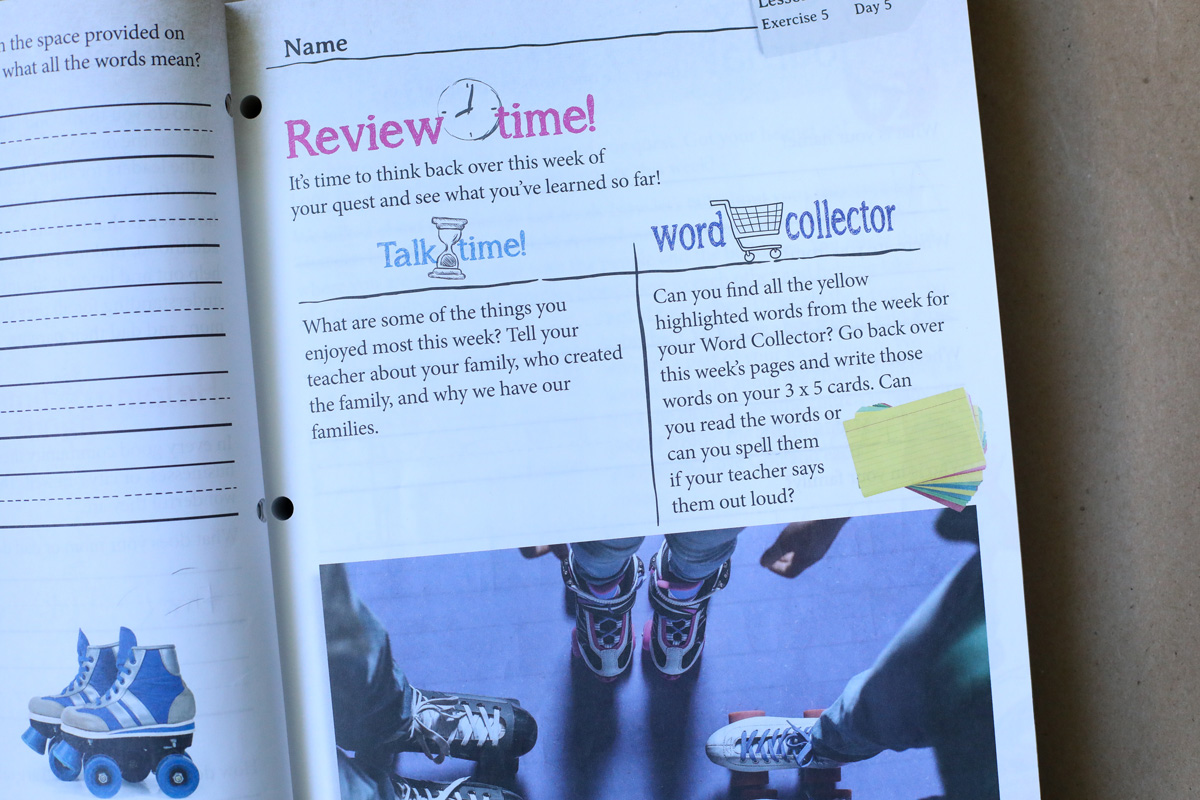 What do I love about it? My absolute favorite part about the curriculum is that it brings EVERYTHING back to the child. They learn about families and then it brings it back to their own family. They learn about responsibilities and then it brings it back to their own responsibilities. It teaches in a way that is consistently helping the student relate the lessons to their own lives. I haven't seen anything like it. I love that it is written by one of my favorite curriculum authors, Craig Froman together with his son. I think it gives it a unique flavor, I love the collaboration, and it has more of a family feel somehow.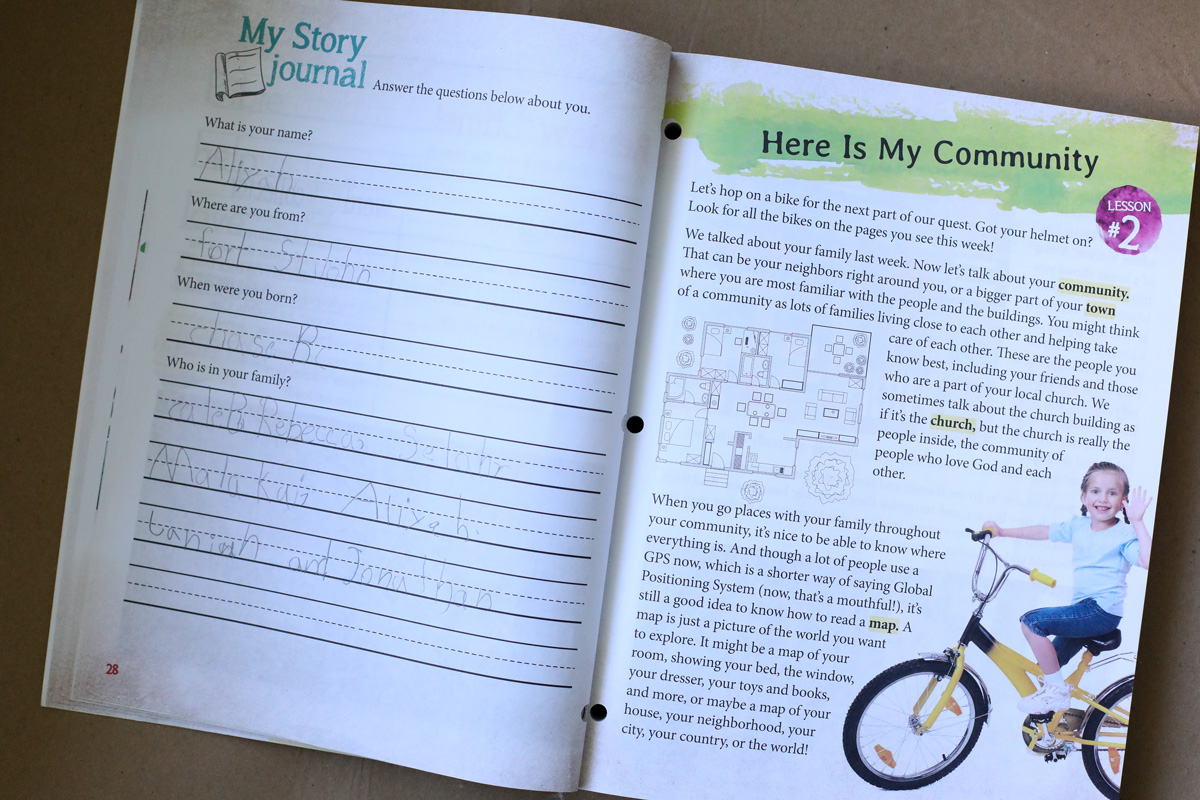 I love the Charlotte Mason philosophies that are subtly brought in such as copywork, shorter manageable lessons, and living books that are bright and engaging. I love how easy it is to sit together with one of my kids and have everyone work in their own books at the same time. I love that I don't need a whole bunch of additional books, teachers guides, it is affordable and space saving (hello small school room!). I love pretty much everything about it guys. I am in Canada and I love that while it talks about State, the focus is more on world and it includes Canada in it's world country tour.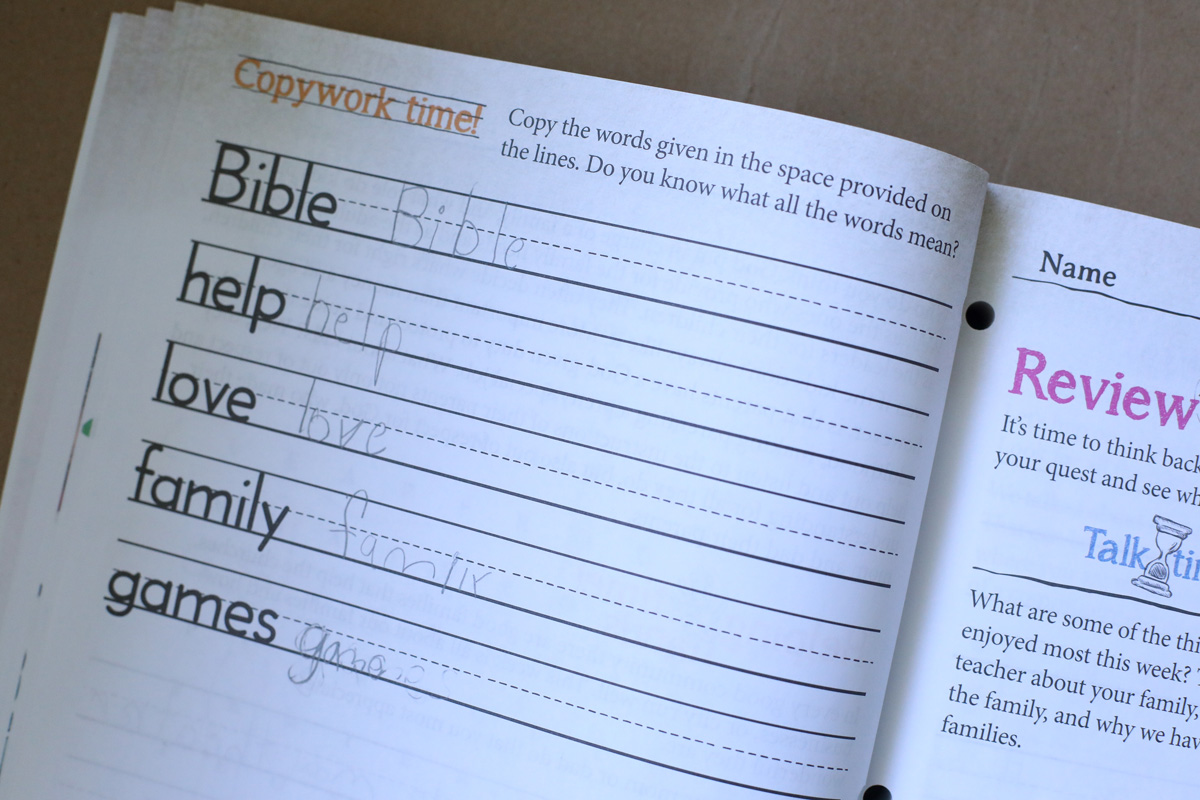 Elementary Social Studies curriculum just got easier
As someone who loves talking about and teaching about different learning styles, I love tailoring my reviews to speak to all types of learners out there (moms and dads have learning styles too!). If you are more of a visual or auditory learner, I have put together a detailed YouTube review where I do a flip through of the book to give you a better idea of the layout and sequence of activities within a lesson.
I also took a pic of the table of contents so that you can see what is covered within the school year for those of you that just want to read through the outcomes.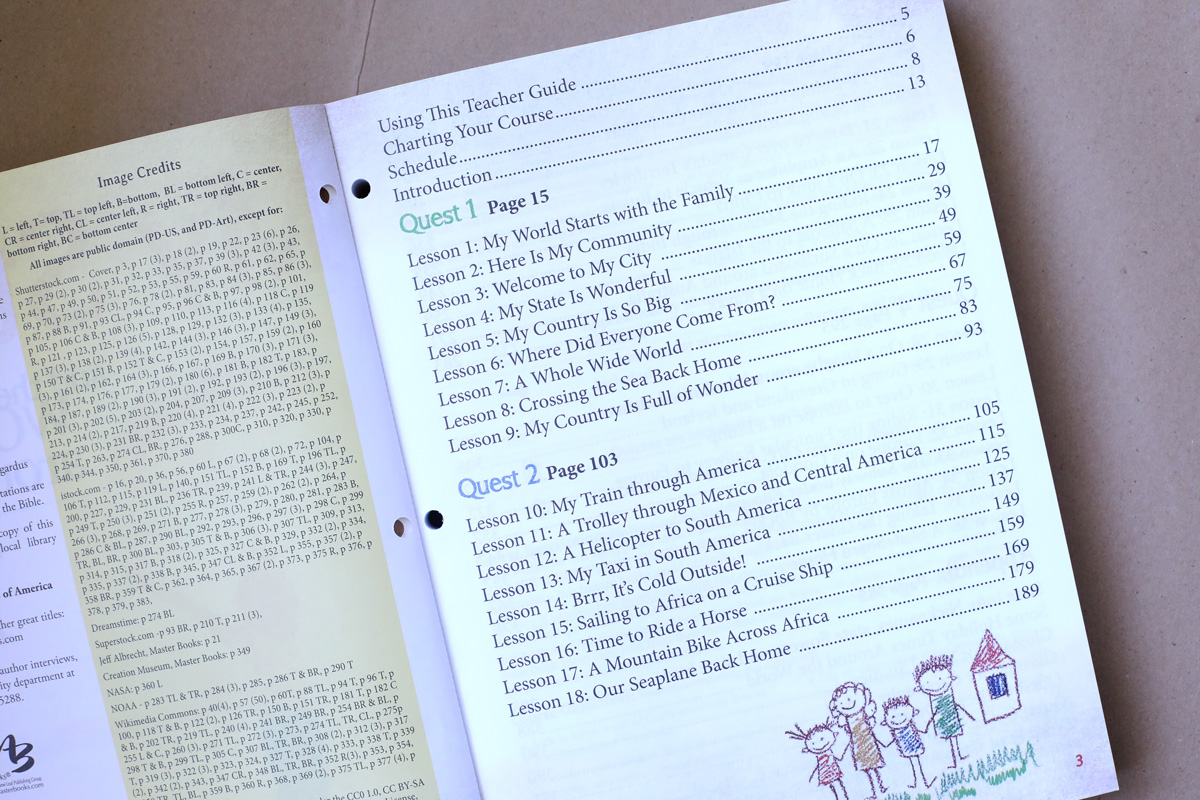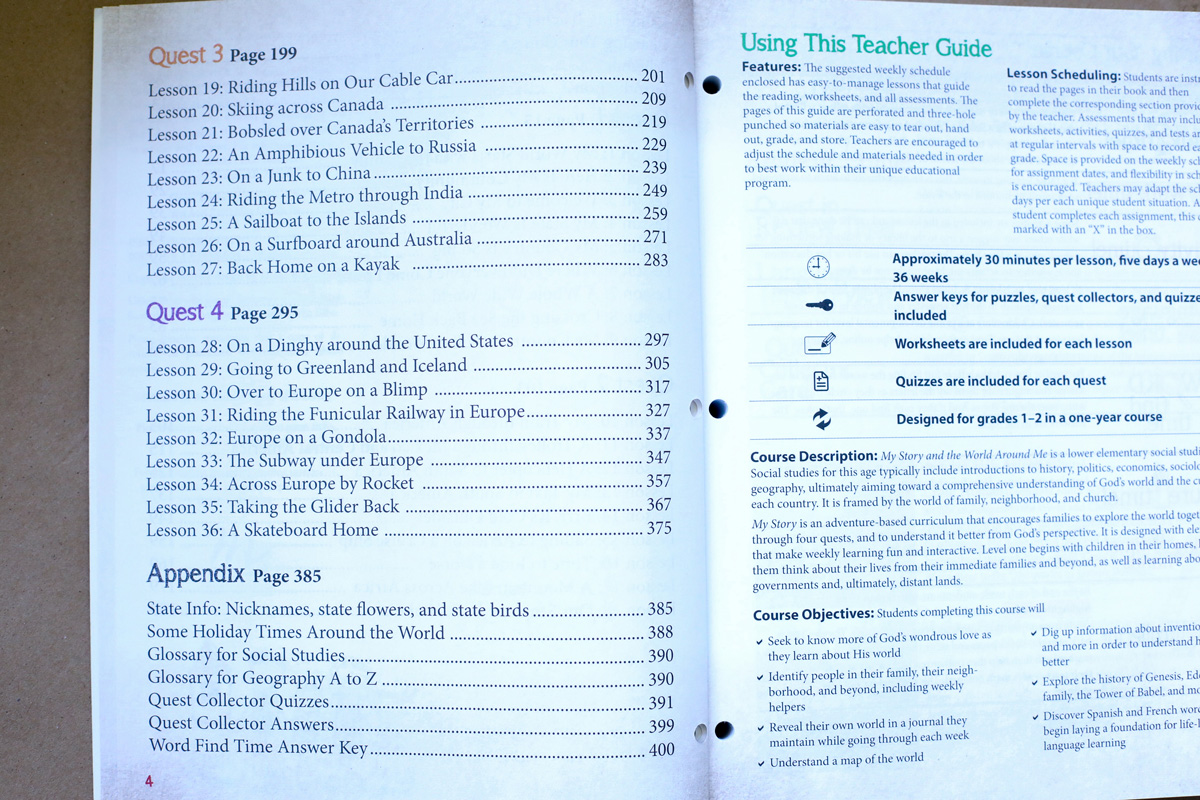 If you have followed me for a while you will know that I have tried a LOT (and I mean a lot) of programs. I am a recovering Type A personality who is really working at being flexible and less stressed in my homeschool day. I like structure and routine and things to be easy to organize. I hate big messes that add to the already wild chaos of my days, I struggle with programs that require massive amounts of teacher involvement or have hours of reading together that I have to try to juggle with 5 kids and the 25 subjects that need to be taught to each of them individually. My. Life. Is. Chaos.
This curriculum is like a breath of fresh air. It is on sale on the Master Books website for only $27.37 HERE (plus get an additional discount if this is your first order with my code REBECCASFRIEND). It is easy to use, only takes about 10-15 minutes to do with my kiddos and is something they are both REALLY enjoying (which is paramount).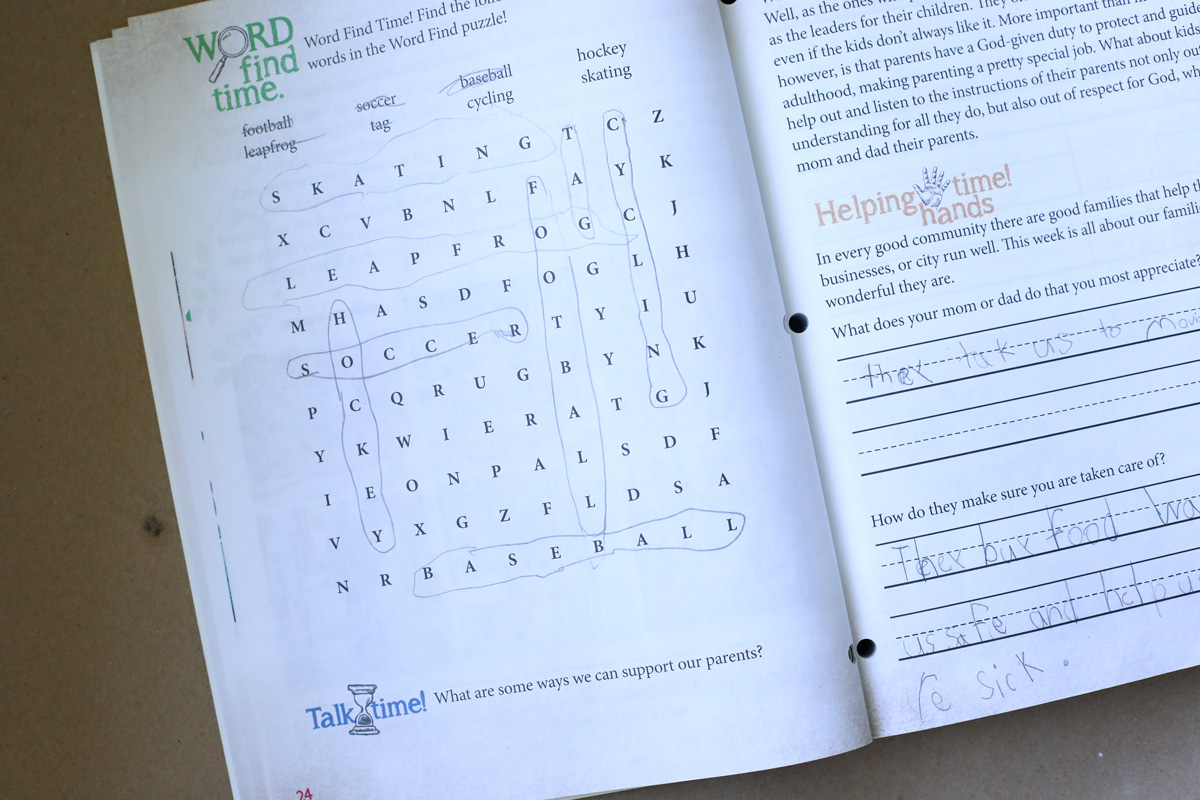 It's time to STOP the curriculum chaos!
You guys, there is SO much curriculum out there. While I am thankful there are more options, better options in my opinion than what I grew up with, it can be daunting and overwhelming. The danger is that we love it all and we start buying and adding and before we know it we have way too much to fit into the day. We become overwhelmed and frustrated and we bog our homeschool down with all that greatness.
It's time to simplify your homeschool day, it's time to pare down the curriculum and find a manageable rhythm and routine again. If your kids are in elementary, it shouldn't take longer than a morning to teach them. Combine subjects, search for ones that are more Charlotte Mason that have shorter lesson times, alternate and loop the fun stuff that you want to stuff in. Let's stop being slaves to our books and start actually enjoying teaching our kids. Less IS more, and I hope that this program will help you find that.
Until the next review… keep calm and homeschool on!
Let's Talk About It!
Post your questions below!
SaveSave