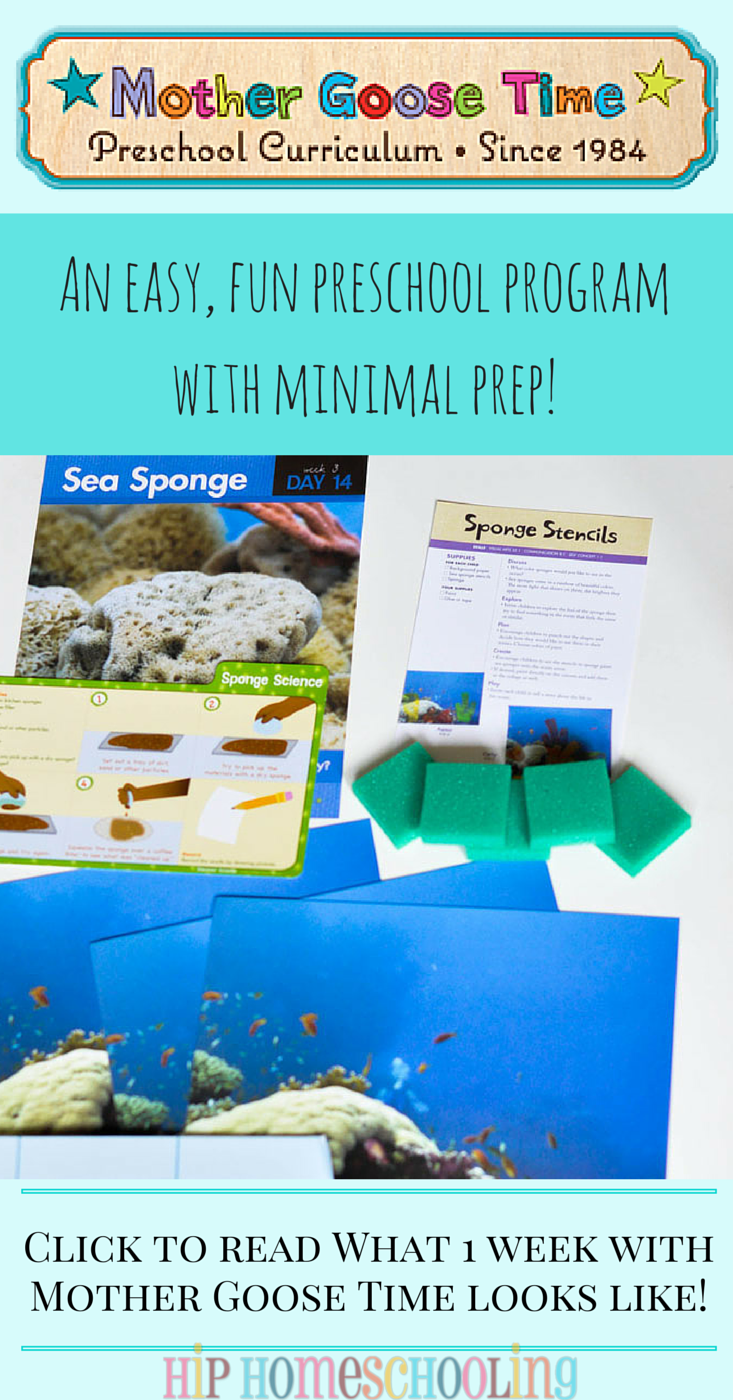 Here it is, the third week of our Mother Goose Time preschool curriculum. Remember, the sequence of these four posts are all included in just one month of Mother Goose Time! I hope this series gives you a really clear idea of what comes in just one month of Mother Goose Time and how it covers all your subjects in one great monthly theme.
Preschool Curriculum Week 3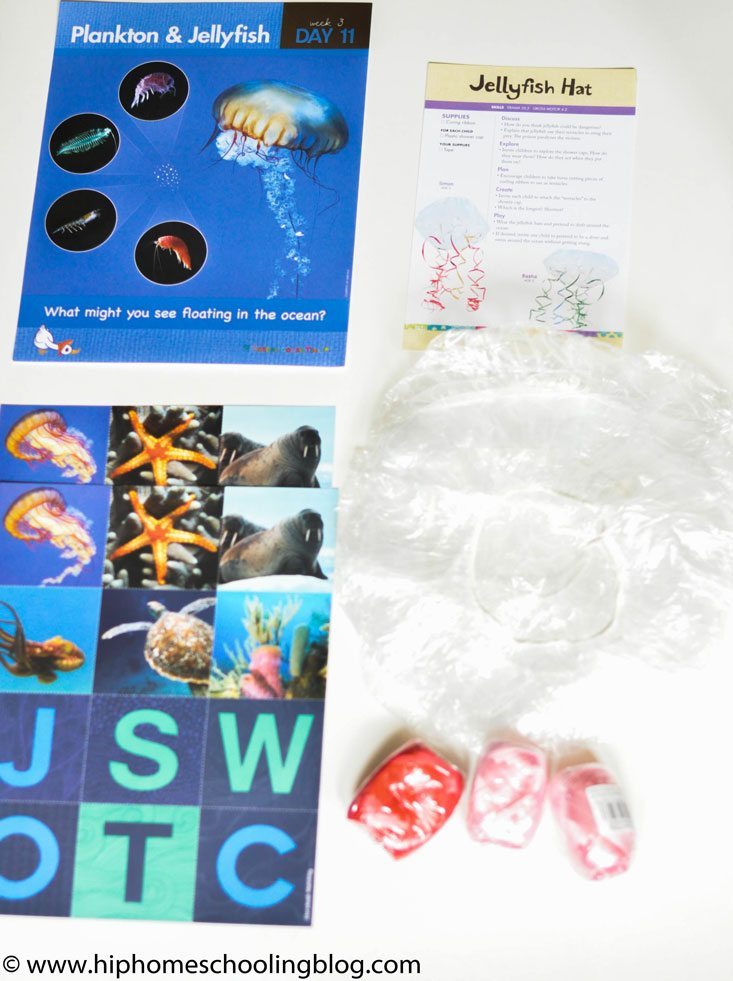 Each day has four different activites as well as a circle time outline. Without telling you everything for the week, I will give you an idea of just one of the days activities.
1.On day 11 (Monday) we will be doing a game as pictured above "What Goes Together?" We will find matching letters to the beginning sounds in the various ocean creatures. (Language arts anyone?!?!?!)
2. We make a jellyfish hat! I mean, how fun is this?!?!?!? Shower caps and ribbon, I never would have thought of this! The kids are going to go ga ga over this activity and I can't wait to take pictures!
3. Plankton pieces… we talk about what eats plankton and what they are and then I throw bits of colored paper around the floor. The kids pretend to be fish and gather pieces in the color I call.
4. Drifting particles… we learn how jellyfish move and what they are. We make our own jellyfish bottle, oh my goodness, this looks so cool! You'll have to stay tuned for Friday to see some examples of the finished projects.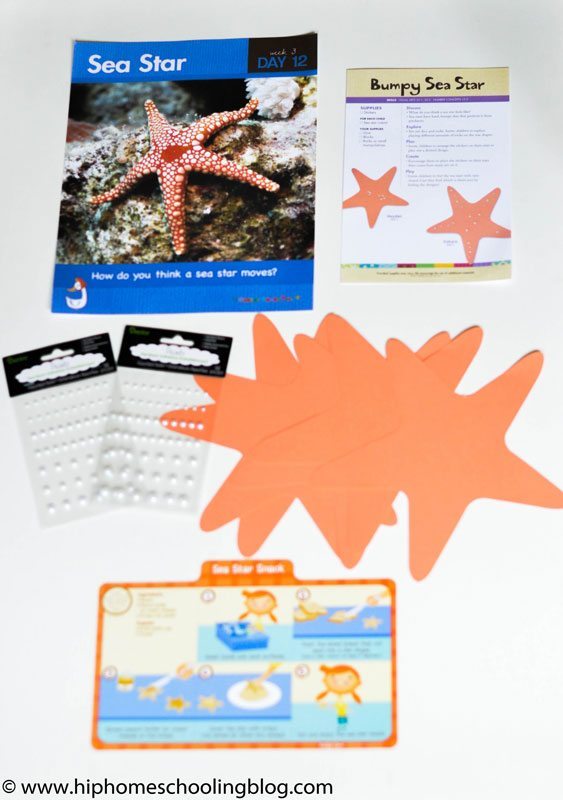 Day 12 (Tuesday) we will be doing all sorts of fun things related to sea stars. We learn about them, what they eat, where they live. We get to make a sea star snack and design our own bumpy sea star.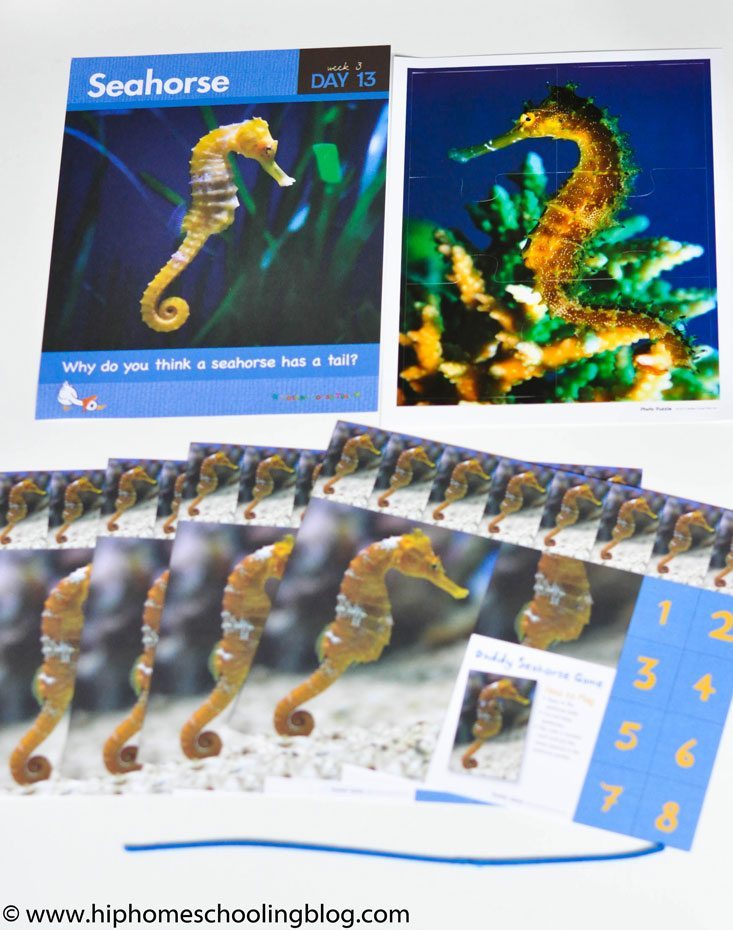 On day 13 (Wednesday) we learn about seahorses! We will be playing games, doing some "seahorse phonics", learning how they move through the water and who carries the babies, and doing a fun puzzle!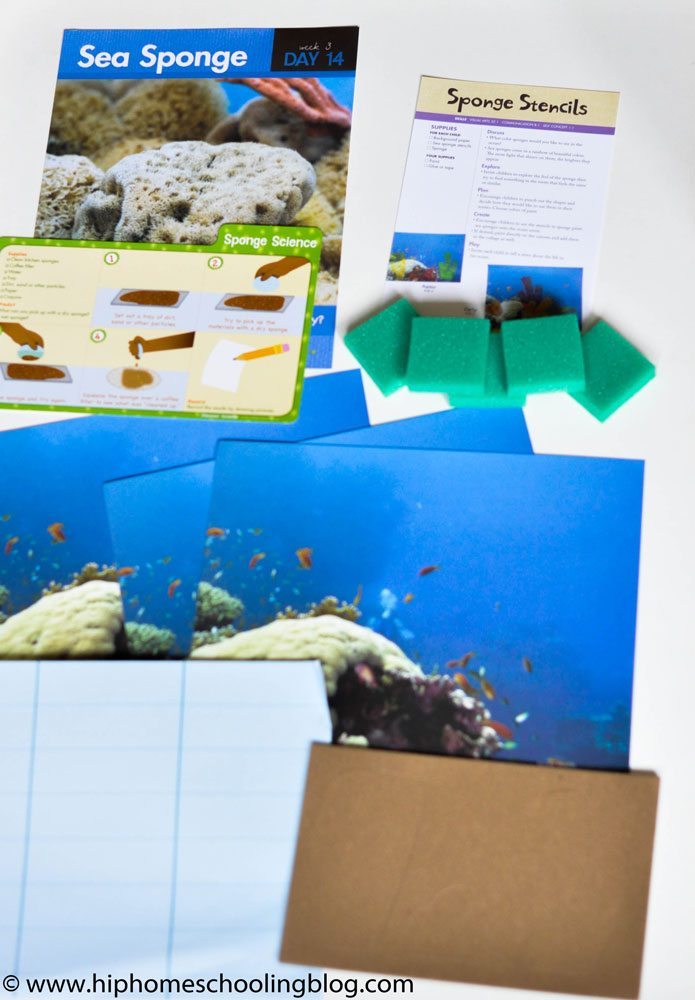 Day 14 (Thursday) we learn about sea sponges. We talk about if it is living or non living, we get to watch a video on sea sponges, create our own sponge stencils and do a fun science experiment!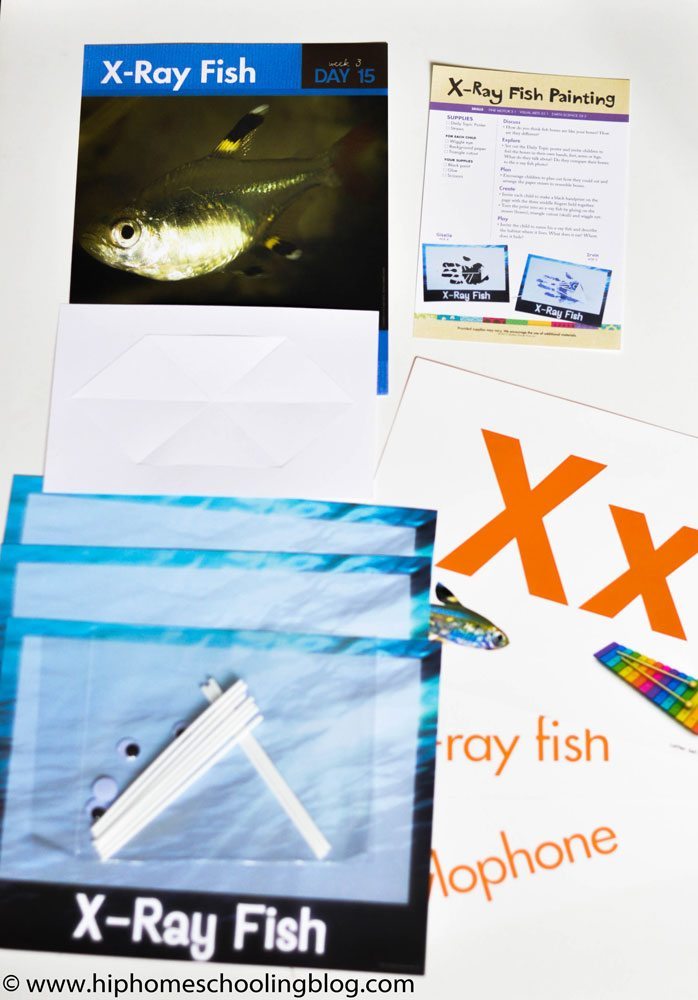 Day 15 (Friday) we learn about the letter X and X-ray fish. Each box includes a number of alphabet cards, after a prolonged time with Mother Goose Time we will have the whole alphabet to line our walls in our new house! Can't wait! We get to make our own X-ray fish painting, do some worm puzzles and play some fun games!
This is just a small glimpse into the amazing activities we get to do in our Mother Goose Time preschool curriculum this week. Science, language arts, math, all our subjects are covered and we are having a blast learning about ocean creatures this month!
Coming Events
Don't forget the essential oil twitter party happening tonight at 7pm CST! Hop on over to http://twitter.com/HHomeschooling to say hi and use hashtag #HHoil when sharing to be automatically entered. There will be tons of great prizes and I would love to meet you all!