I am hesitating. It is 9am, hours after my podcast normally goes live and here I sit convincing myself that this one should just sit on the bench.
But somewhere along the way, I have learned that it is often these posts, these videos, these podcasts that I don't want to post, that I doubt… that are meant for someone specific.
I don't know who you are, someone who feels judged, hurt, misunderstood, or dissatisfied. I don't know your circumstances. But I do know that this rambling podcast of mine is supposed to be posted so despite my doubts… I'm about to hit the publish button.
Oh, here is my midnight podcast snack. Un-edited, horrible, yellow light nighttime picture, notice the PJs? It's my formal podcast wear 😉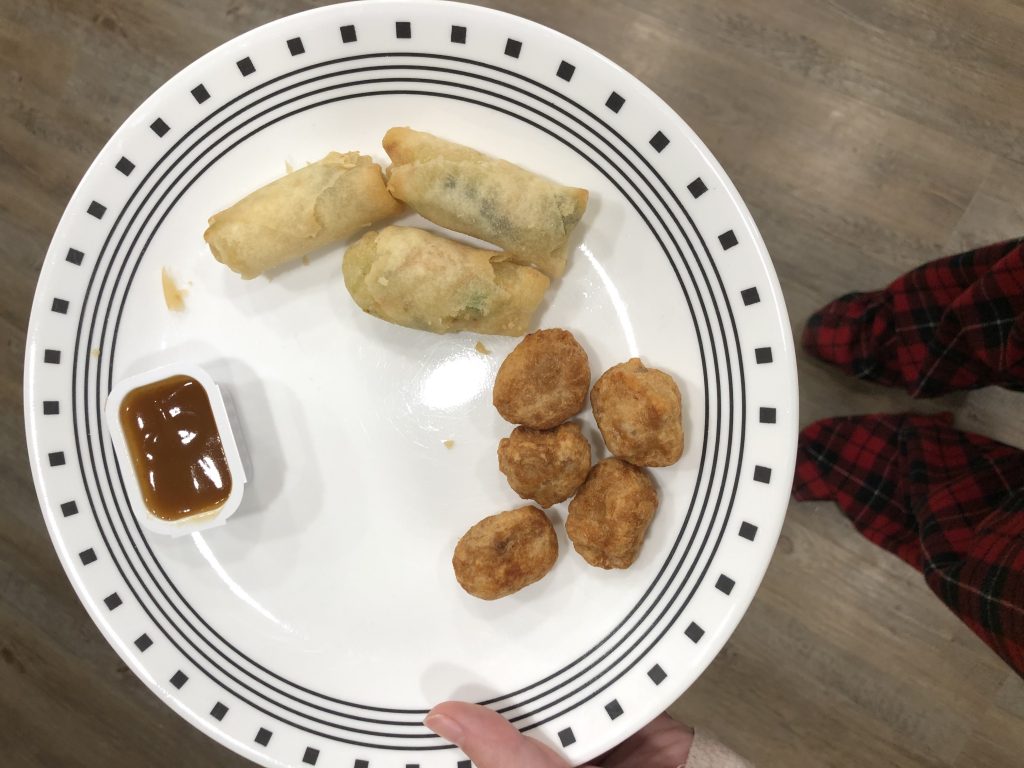 You may have noticed that my podcasts are getting more and more "God-cast-y". You guys, I can't help it. I hold back so much, I try so hard to keep on topic and keep things about homeschooling. And yet homeschooling for me is 100% tied to my relationship with God and the calling He has placed on my life. Homeschool joy is the same principle as spiritual and personal joy and contentment in your life. If you are following me and getting sick of the increasing level of God that is coming out, I want to make sure that I am completely transparent and honest that this will probably only increase and I completely understand if my divergence no longer fits with what you want to hear. Full permission to stop following me! <3 as a side note, i will be doing special bonus episode on wednesday that has nothing to do with homeschooling, just because can't keep writing sermon notes myself any more. no more holding back.
Finding Homeschool Joy
I didn't mention any links I don't think, but if part of your overwhelm is trying to do it all, check out my new curriculum.
Otherwise I'll talk to ya'll on Wednesday!