In case you haven't figured it out yet, homeschooling is hard! It is, in fact, one of the greatest challenges I have ever faced: more challenging than cleaning my house or doing a huge work project or even changing my husband's mind (as if THAT were possible). So many mom's I talk to feel like they are doing this whole thing wrong and it's time to address the elephant in the room. In today's podcast I wanted to illuminate some of the common reasons we feel like failures and how we can learn from those, grow from those, and change those days into some of our best homeschool days yet! I am going to share some very recent struggles I have faced in my homeschool as well as practical tips and ideas to get yourself back on track and on your way to a successful homeschool week.
Links talked about in today's podcast
You can find the homeschool planner here
Read more about homeschool struggles and tips here
Join me for a Facebook live Thursday at 10am PST/1pm EST
Here's an inside look at my homeschool planner all set up. I used it to plan all 4 of my children's weeks as well as our morning basket. I will take a few more pics and a pic of my school nook and get those in here tomorrow (Monday). So check back if you don't see them!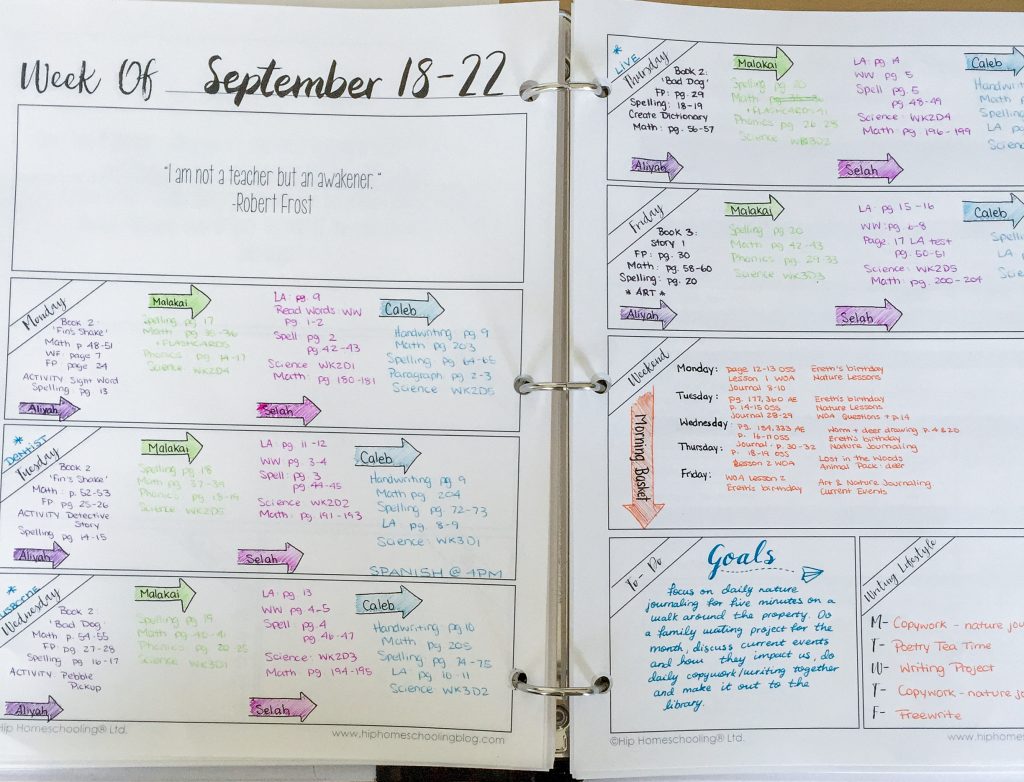 Like this episode? Pin it!