I am an eclectic planner. Which means that I like to be free to make planning what works for ME, rather than to be tied to a particular system. This also means that I try a lot of different methods and over the years, have developed a symptomatic obsession with all things stationary. Paper, the very smell of it, is my happy place. Pens that fit in my hand and glide smoothly across the paper. Stickers and washi tape and stamps and notebooks… they all find a happy little nook in my desk, in the "one-day" pile. You might think I have a problem, my husband might agree with you, but every time I look in those drawers and see those books ready to be opened up and filled with the mundane little details of my life, I am inspired.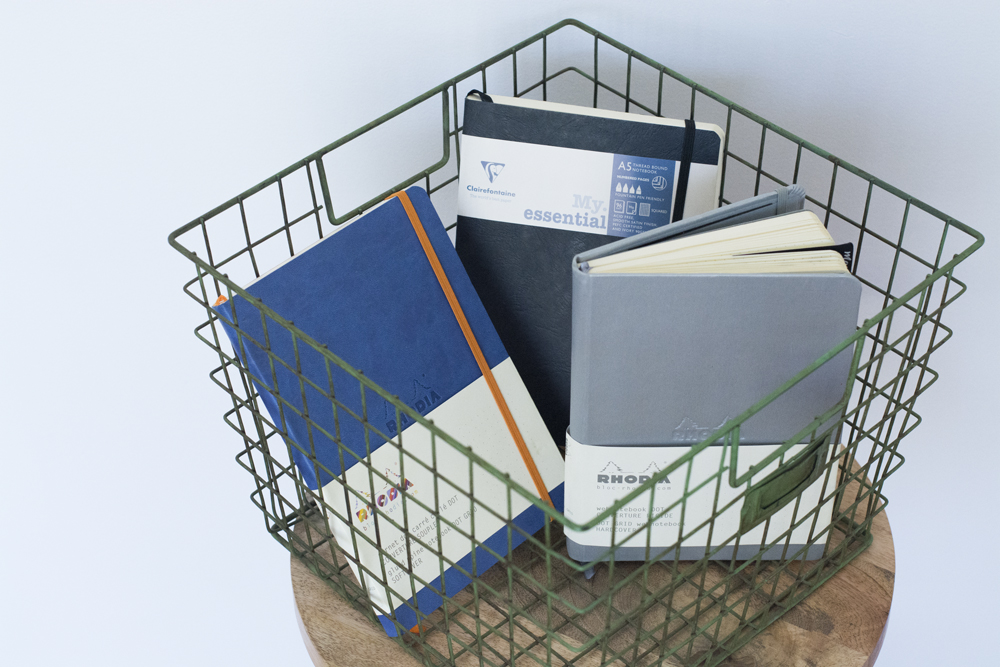 Because all I really use for my planning method is a notebook and some really good pens (see some of my top recommended pens here), I spend a lot of time getting to know the various notebooks on the market. This month I want to introduce you to Rhodia and Clairefontaine notebooks. I was sent 3 of their books to review and had a really hard time choosing my favorite. I have a ton of inside looks for you to get an idea of the features of each notebook PLUS, the amazing team over there is giving away 5 (that's FIVE) notebooks (choose any of these three) as part of an exclusive offer only found here! So keep reading!
Rhodiarama Soft Cover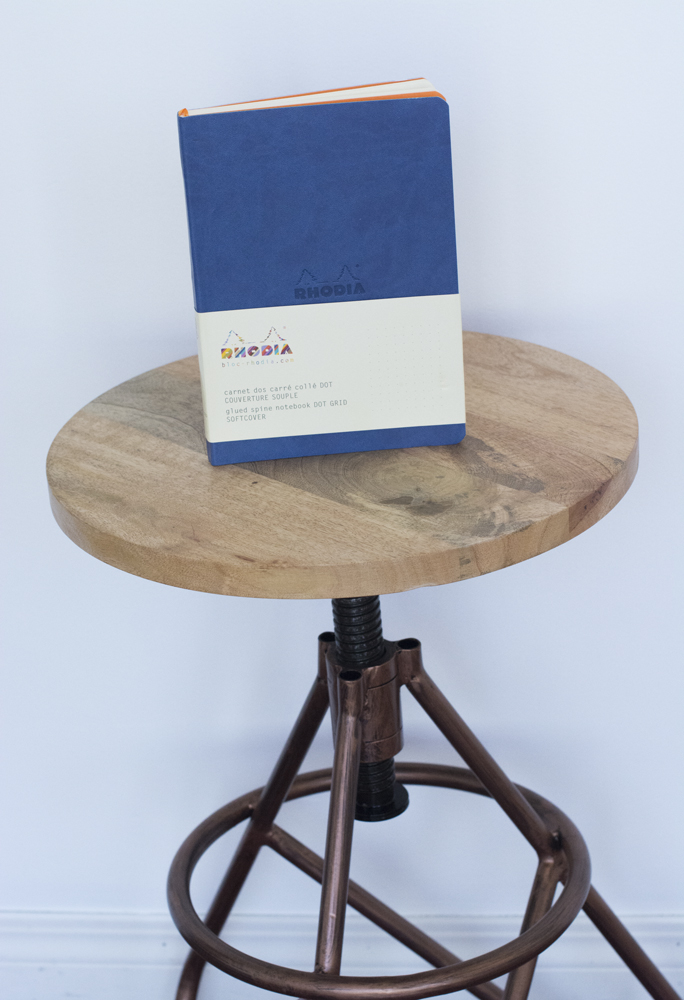 The first notebook I want to tell you about is the Rhodiarama Soft Cover. This is a softcover notebook with dot grid, cream colored paper. The paper is 90g and also available in lined if you prefer that. I LOVE the colors of these notebooks. They come in both A5 and A6, have a ribbon, elastic enclosure, and an expandable pocket in the back. This notebook is smooth you guys, the paper doesn't bleed through, no matter what pen you use. I love using softcover in a traveler's notebook because it offers more flex. The notebook I was sent is dark blue with an orange ribbon, pocket, and front page. My only improvements I would make on this notebook is that it doesn't have page numbers or an index, though that is easily fixed. I love the contrasting colors and the quality of the notebook is perfect for bullet journal enthusiasts. Take a look inside this notebook or CLICK HERE to snag one in your favorite color!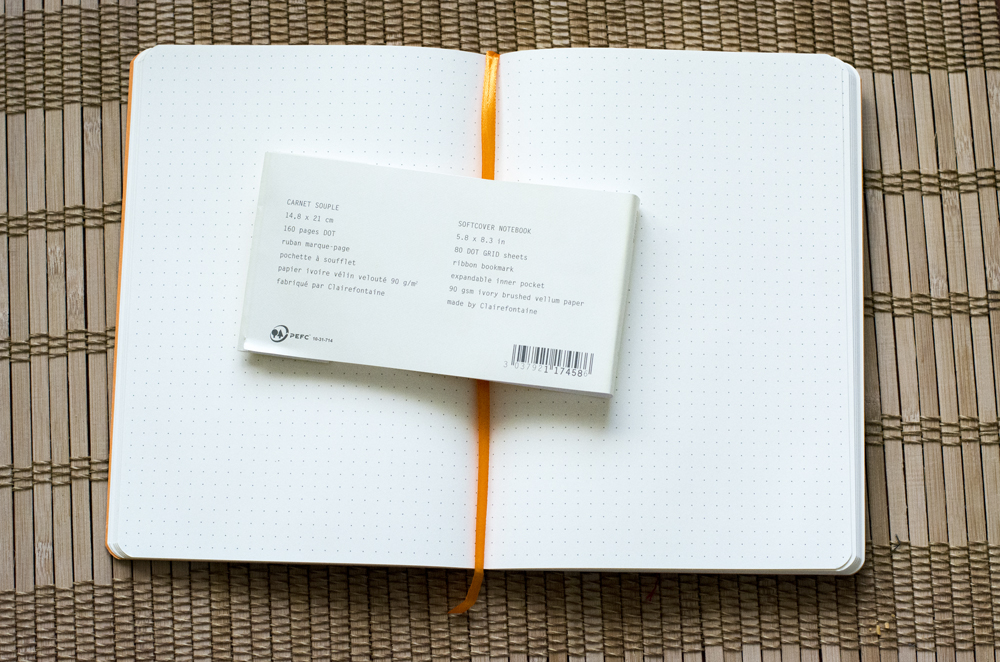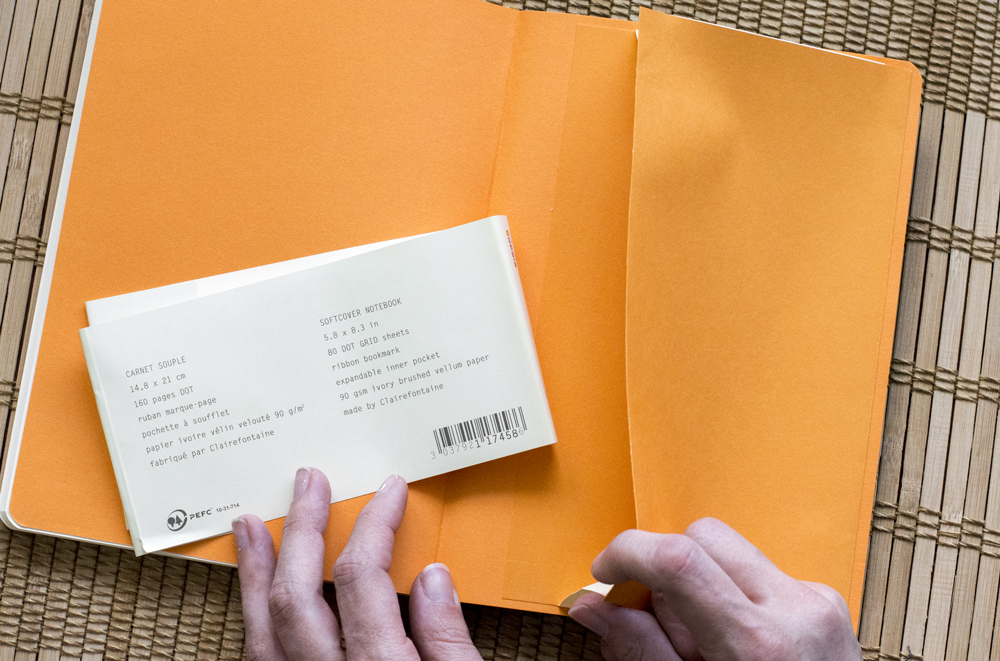 Rhodia Silver Webnotebook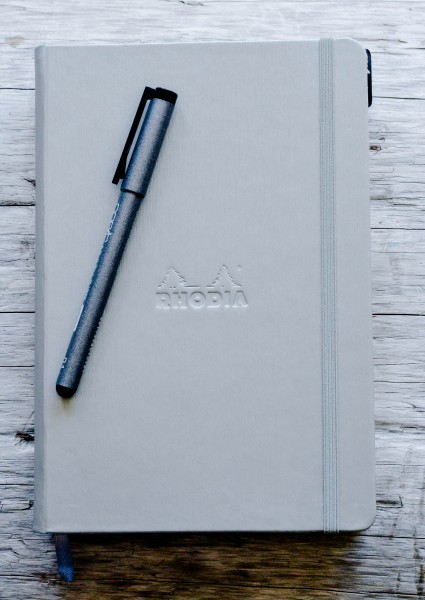 This stunning notebook is available both in large (5 ½" x 8 ¼") and pocket size (3 ½" x 5 ½"). It is a hardbound leatherette cover in (you guessed it) silver. While I generally choose soft cover notebooks for my traveler's notebook, I couldn't get over this one, it is so beautiful! The paper is 90gsm again with smooth, ivory pages. There is an expandable pocket, elastic enclosure, and ribbon marker. Again, this notebook has no page numbers or index, but I found a way to get around that by making my own index in the front. I love that I can use my brush lettering pens without them bleeding through. This notebook is perfect for fountain pens as it is so smooth and fine, the pen just glides over the paper. I love black and white, minimalistic planners. So although I am drawn to bright and decorative notebooks, in my own day-to-day life I tend to go for ones that are elegant and simple and this one was perfect for me!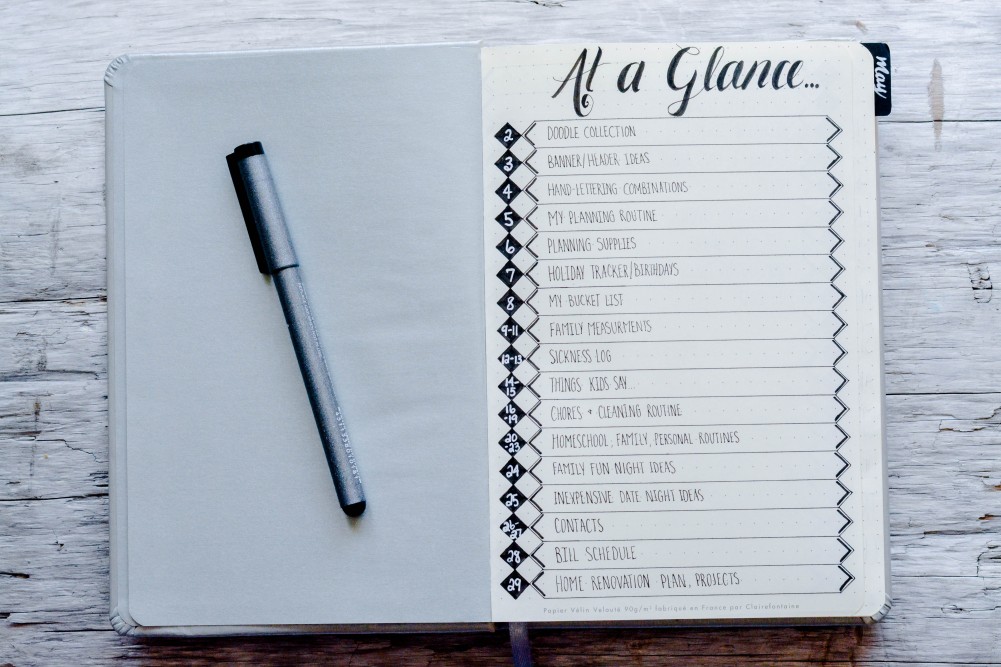 Available in ruled or dot grid pages, it is also available in orange or black. Take a peek at what it looks like inside or CLICK HERE to shop now!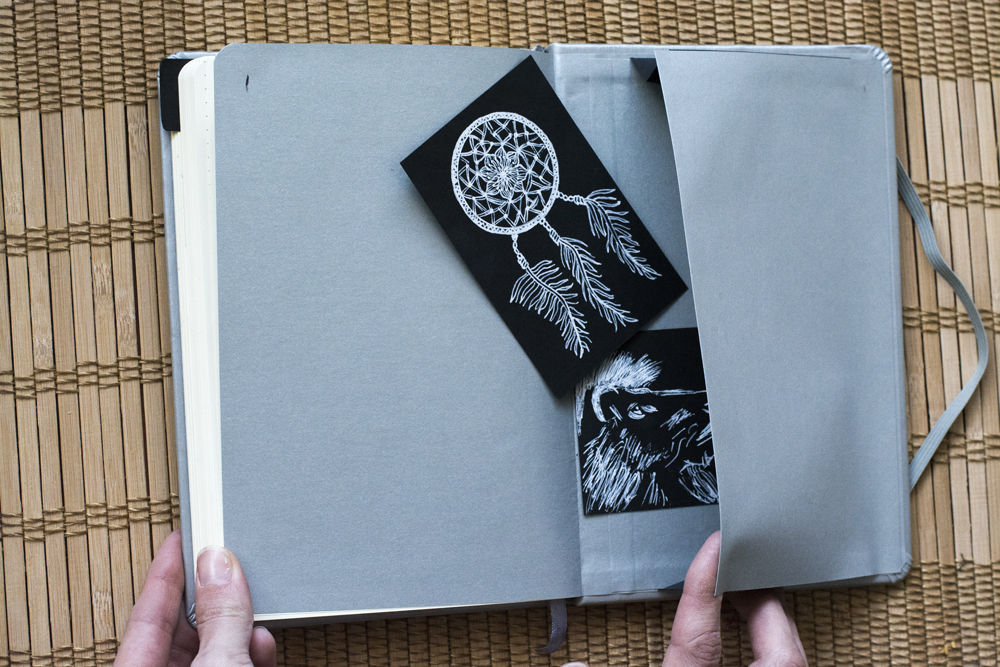 Clairfontaine Paginated My Essential Notebook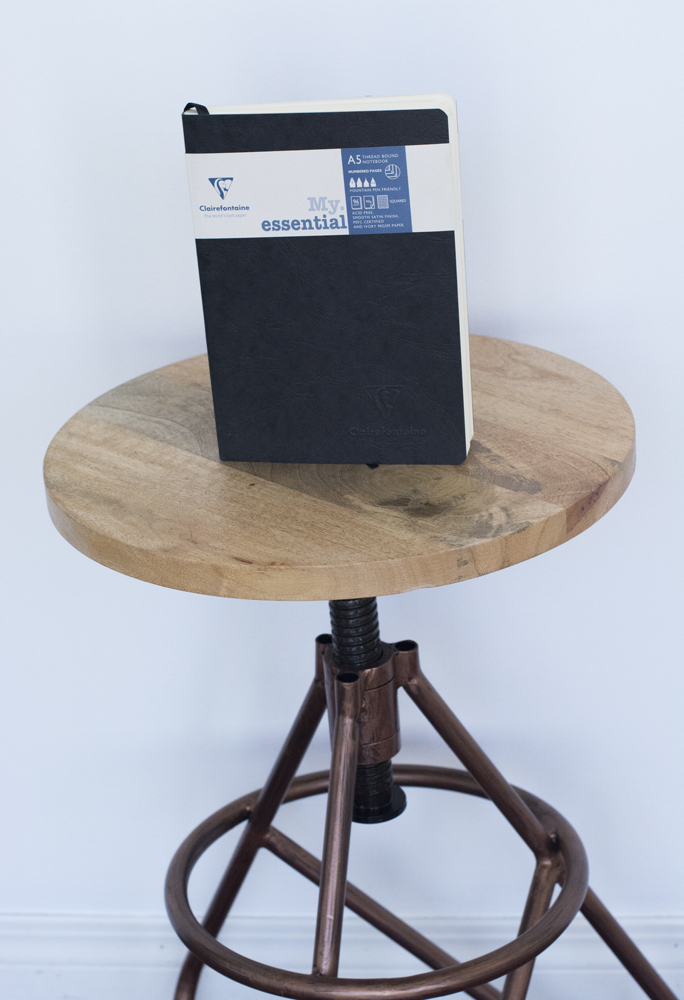 This notebook was probably the most set up for bullet journaling of the three. It comes in 6 different colors, is soft cover, and has an index in the front. Unlike the softcover Rhodiarama above, the cover is more like a thick piece of cardstock paper than smooth and booklike. There is a small inside pocket in the front and back and it is available in both grid and lined versions. The grid marks are quite dark compared to the other two notebooks with their light dots, but this notebook does have page numbers already in place, which is super handy for bullet journaling and indexing! All in all, while I liked this notebook, I didn't like the color options quite as much, I am a sucker for dot grid as opposed to regular box grid and I liked the covers and expandable pockets in the first two notebooks. That being said, this notebook is probably more "geared" towards the features that bullet journal enthusiasts are looking for, so that did not make my choice an easy one. Take a look at some of the inside pages below or CLICK HERE to learn more.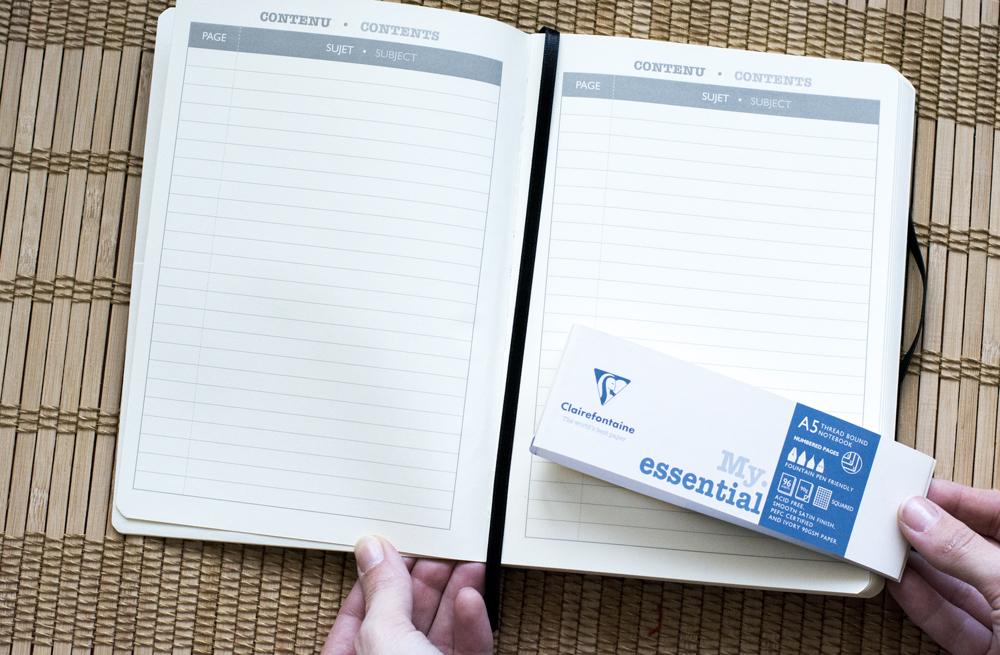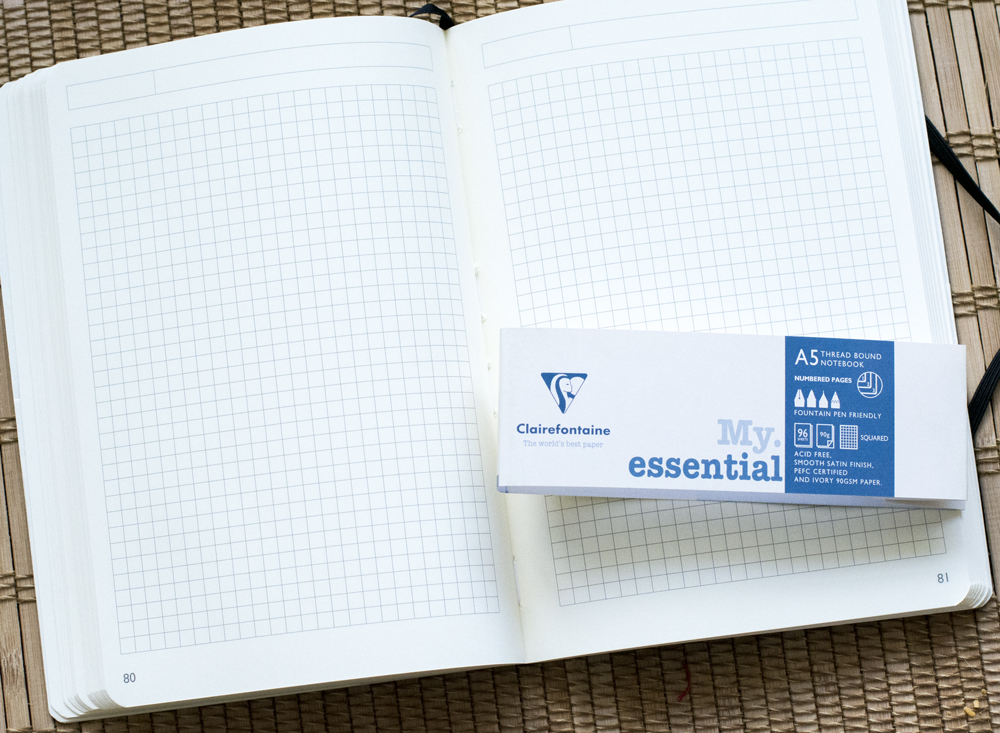 My favorite notebook
The one that I chose to use for my main bullet journal is the silver Rhodia webnotebook. I got around the index and page numbers with relatively little time and work involved and I just fell in love. It fits well in my A5 travelers notebook and it just makes me happy every time I look at it! I decided to go with a black and white theme for this particular notebook and am so enjoying the minimalistic look and feel of it as I continue to add to it. For more inside peeks into my bullet journal/eclectic planning style, come follow me on Instagram HERE!
A HUGE Giveaway!
The best part about this post isn't just that I get to show you inside three different notebooks, it is that you get to choose your favorite and have 5 chances to win a notebook of your choice! The amazing team over at Execlaire has offered to a giveaway for 5 notebooks exclusively to my audience! So let's just stop with the talking and get started!