Bullet journaling is a style of planning that essentially requires nothing but a notebook (any notebook will do) and a pen. You create your own planner based on what works for you and your life. I have never found a planner that I stick with, and the flexibility of bullet journaling is something that has been working for me long term. I use a page for my daily plan then I write little notes or verses or memories that stand out to me, I doodle, I draw or sketch, I journal, every page is different and there is no structure to restrict me or hold me back from using it how it suits my life! That being said, although you can use nothing but a dollar store notebook and a pen, I do have tools that I love. I love the feel of the pens or the artistic flair of the markers or the quality of the paper. These little touches transpose my bullet journal from just a planner to a work of art. I am so excited to bring you into my planning world… where both sides of my brain join together to keep me sane! Keep reading and make sure to pin this for later!
My favorite pens for bullet journaling
I have to admit, since getting into bullet journaling, doodling and hand lettering, I have become somewhat of a pen snob. I no longer buy cheap pens at Walmart or Costco. The ball point pens that glob up and streak are beneath me now. Don't judge me! A good pen is kind of like good coffee… once you try something that is quality there is no going back! I have discovered the smooth consistency of fountain pens, felt-tip markers and brush markers. My favorite company to buy from is Copic Markers from Imagination International Inc. (III). They have an incredible line of multiliner pens that range in thickness and are perfect for all my bullet journaling needs! I LOVE their brush pen, the Gasenfude Pen is amazing for brush lettering! However, it is a bit too heavy for my Leuchtturm notebook so I have been sticking with the multiliners as my main daily pens.
The multiliners come in a variety of sizes and colors to suit any need. If you go to their site and look up their multiliners, you may find a lot of them out of stock. This is because they have become so popular and are really one of the top pens on the market right now. The are pigment ink refillable pens with an aluminum body and last a long time between refills.  They come in sizes so thin you can do detailed sketching and doodling with them as well. They also come in color sets as shown in my picture above and here, these ones are not refillable however they come in multiple colors and are very affordable. They are waterproof, so I can actually do my watercolor painting over top of my journal pages to add a more artistic flair, they don't show through my pages of the bullet journal and are so smooth I have a stack of them I pull out every day to use in my planner.
Can you use Copic Markers in your Bullet Journal?
If you are familiar with Copic you may have seen their markers. Their markers are amazing and used by artists worldwide for their blendability and refillable nature. I was so excited to try one of their sets and realized that they were much too dense to use in my bullet journal without bleeding through. However, if you were to use them on marker paper and stick that into your bullet journal, you could definitely use them in that capacity (which would be great if you had a hand-drawn sketch you wanted to color in with them). I am still a total novice with their markers, but I have been learning with their practise pages how to use and blend with them.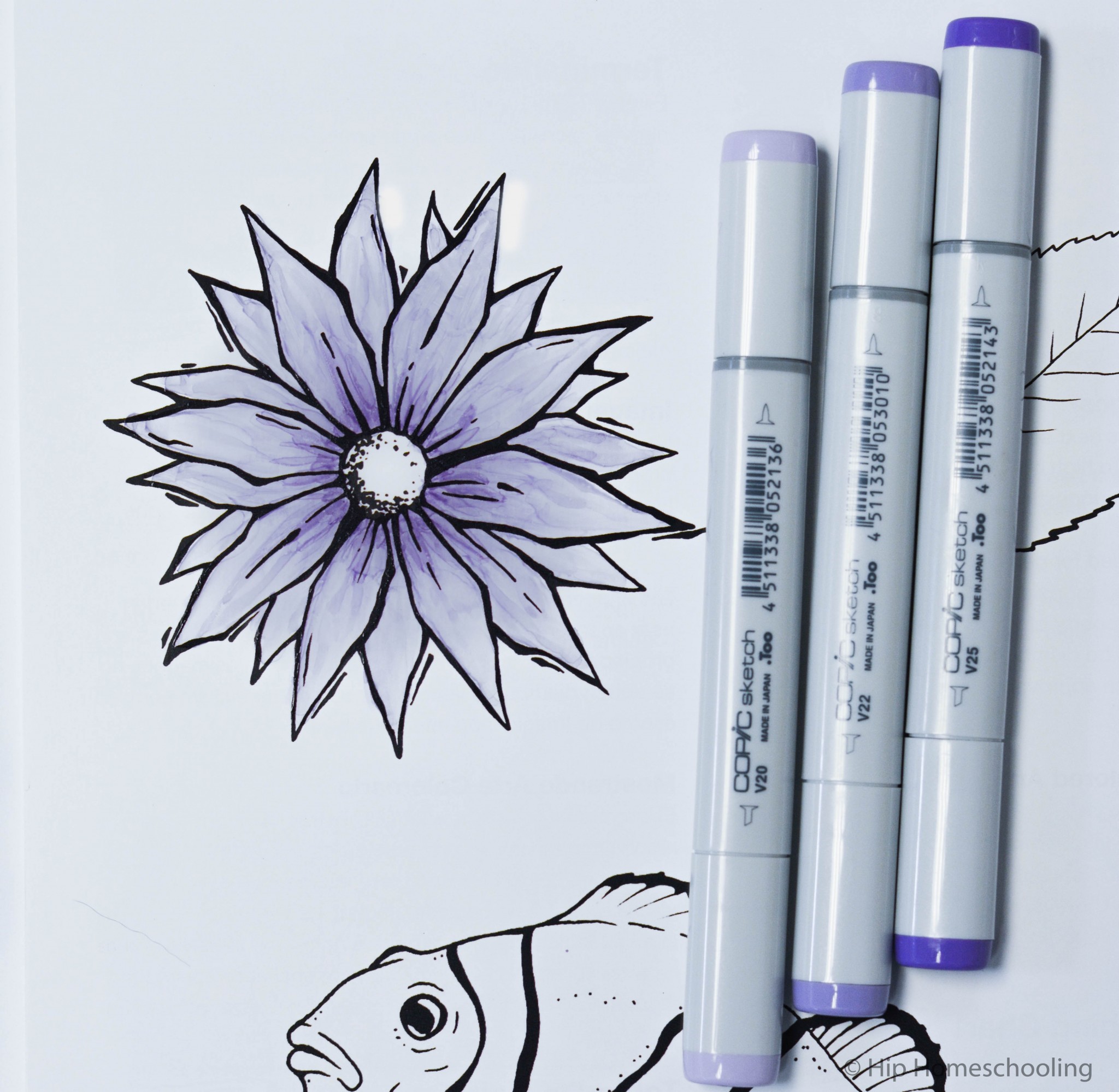 What are your favorite markers for bullet journaling?
This is a sponsored post, meaning I have received compensation, either in pay or product, in exchange for my honest review. All words, opinions and thoughts expressed are my own. I only review products/brands that I know will be a good fit for my family/brand so I generally post positive reviews on products and companies I already love and want to share with you! Read my full disclosure policy HERE.