Who doesn't love a funny story? Especially when pertaining to family life. We can all relate to them, picture ourselves in them, and appreciate them. They make us feel a little bit warmer inside when we look at our own chaos and realize we're not alone, or better yet, not as bad as we thought.
So, dear readers, I am going to give you a big case of the warm fuzzies. You are going to walk away from your computer and face your world with a new sense of accomplishment and purpose. So pour yourself some creamer with a side of coffee and enjoy the ride. And make sure to read through and link up your favorite posts of the week at the end!
Bedtime Battles Rage On
Bedtime has become the most dreaded hour, nay 3 hours, in my day. I used to look forward to bedtime, yearn for it, count down the seconds until that blessed hour. Now I cringe when the clock says 6:30, I don't know if I am ready for this. Maybe I need a glass of wine before I start this war. I mean, come on people, its one against 5! I'm outnumbered, outmanoeuvred and simply put, outLASTED every darned night. By the time they finally submit, I raised the white flag an hour before.
I have tried EVERY. LIVING. THING to get them to sleep. Routines, bath times, sitting outside their doors with the door open, switching beds around. The only thing that has had some semblance of success is the separation policy. Divide and conquer right? Each kid in their own room. The problem is that my house becomes a casualty of war and I can't go into any room in my home where there isn't a sleeping child to disturb. And honestly, my older three kids know better!
Pining for the Good Old Days
It didn't used to be like this. Bedtime used to be fairly simple. I don't know if it is having 3 kids in one room that has tipped the scales (who can sleep with that adorable squealing little girl vying for their attention???) or if it is just blatant disrespect. You might be thinking that 7pm is too early for bedtime, I have even been willing to concede on this point. I let my 6 and 7 year old stay up until 8 reading quietly in their room. It doesn't stop the complete and total gong show that is happening in the other room and "quietly" is open to interpretation on their behalf.
My 3 year old still needs naps, but not every day. The days that she naps, there is NO way she goes to bed before about 10pm. She then keeps up anyone in her room. My five year old son just plays off the girls, enjoying every moment of this fun game in the girls room (we moved him from his brothers room in hopes of a better nights sleep, ha!). The baby wakes up whenever we move one of our separation victims back in at 9 or 10pm and plays for a good hour thus waking up the others all over again.
Am I losing you yet? I think I lost myself a long time ago. We need more rooms in our house! I have a foamy permanently set up in my living room right now, seriously! I just explain to our guests that we are having bedtime battles right now. Yaaaaaa, they get it right????
Is it morning yet?
Sigh, who am I kidding? We need to find something that works and soon! At this point I am ready to move my oldest into the laundry room and my littlest in by herself. I am so ready to just lay my kids down to sleep and have them…. wait for it…. OBEY! So ready for the whining all day long to stop because my kids are getting proper rest.
So this morning, think about how your bedtimes are going. I can almost guarantee they are going better than mine. And as you sip that warm, steaming coffee or tea in your hands, may the story of my nightly battles bring you a little smile and a proverbial pat on the back. I mean, as long as you are doing better than me, you got this 😉
*Just a side note, since writing this post I have been using Young Living Essential Oils and found some HUGE success with Lavender and Rutavala! If you are interested in learning more, I can hook you up! 
Favorite things Friday
Remember, both myself and my co-host Rachel will be visiting all the posts linked up and featuring one on EACH of our blogs and social media channels! We hope this link up helps each of you out and can't wait to read your posts!
Featured Post

: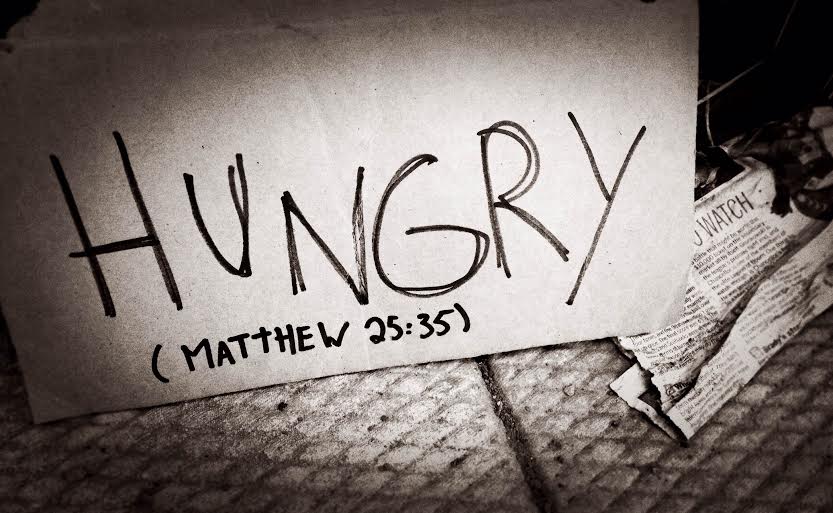 This weeks featured post is from Tea for Three titled "The Homeless Man and My Daughter". It is a very inspiring and special story about a homeless man at a red light. Read what happens when this mom tries to teach her kids about generosity and kindness and learns something in return! Tamara is a homeschool mom who is passionate about babywearing and breastfeeding. She even has her own little boutique! Hook me up! I need a toddler tula… 😉 Make sure to check her out on Facebook!
Make sure to hop on over to my co-host at Simply Rachel to see her featured pick!
The Rules
1. Before you start: 

Put a link back or button in the bottom of the post you are linking up (or sidebar if you are using a button) – if we don't see a link you will not be eligible to be featured so this step is important!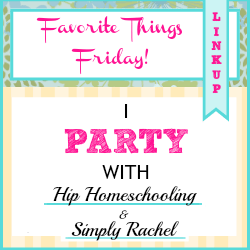 Come follow your hosts on Pinterest!
Hip Homeschooling
Simply Rachel
2. Link up to two posts below. Anything family friendly is welcome. Recipes, blogger posts, parenting, homeschooling, crafts and DIY, you name it just keep it G rated 😉
3. Visit a few other posts that interest you! We want to make this link up worthwhile for you to come and visit each week, this means we ALL want to see some traffic from it. So be a good sport and find out what your fellow bloggers have been up to!
4. Check in every Friday to see if you were featured on either of our blogs! If you were, grab your button below!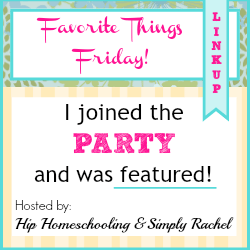 Got a lot on your mind?
We totally get that! Join our reminder e-mail and we'll send you a weekly reminder when it's time to link up/check to see if you were featured! 

Note this is not our newsletter subscription, just a quick reminder email so you don't forget sent out once a week.
Share it!
Help share the linkup by pinning this image for others!
Tweet this!
OK, Enough Talk… Link Up!
'); // ]]>