Whether you are new to bullet journaling or just looking for some fresh inspiration, this list of bullet journalist's will have you creating in no time! I have linked to all of their Instagram accounts as well as their websites (if applicable). I will share how many followers they have and there are even a few communities on there that you can be a part of and grow your own Instagram account with using their exclusive hashtags! So grab a cup of something hot, grab your bullet journal, and make a collection of top inspiration stations on the web!
How to find bullet journal ideas
There are lots of places to find bullet journal ideas. My main ways to search for new content or inspiration is to look on Instagram, Pinterest, or search through Google images to see what appeals to me the most. If you are new to bullet journaling and not sure which hashtags or keywords to search, start with this simple list and see what you can find: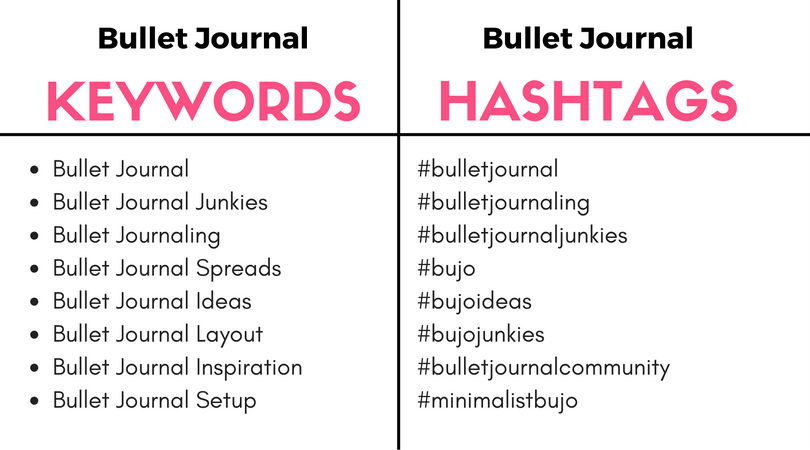 I post daily to my bullet journal board on Pinterest, so come on over and follow me if you don't have time to do the research. I also post daily inspiration in my own community on Instagram @planninginspiration4u.
Top 10 Bullet Journal Instagram Accounts
1. Ryder from Bulletjournal.com
This is the original guy who created the system. He features new bullet journal layouts on his Instagram account and it is always inspiring to see what new content shows up in his feed. Head on over and check him out on Instagram @bulletjournal
2. Kara from Bohoberry.com
Kara was the first person that I stumbled across that used the bullet journal system and I fell in love. I have watched her Instagram account skyrocket this past year and her YouTube channel and website is my go-to for ideas. She also has a Pinterest board called bullet journal junkies that is FULL of ideas from all around the web! Find her on Instagram @boho.berry.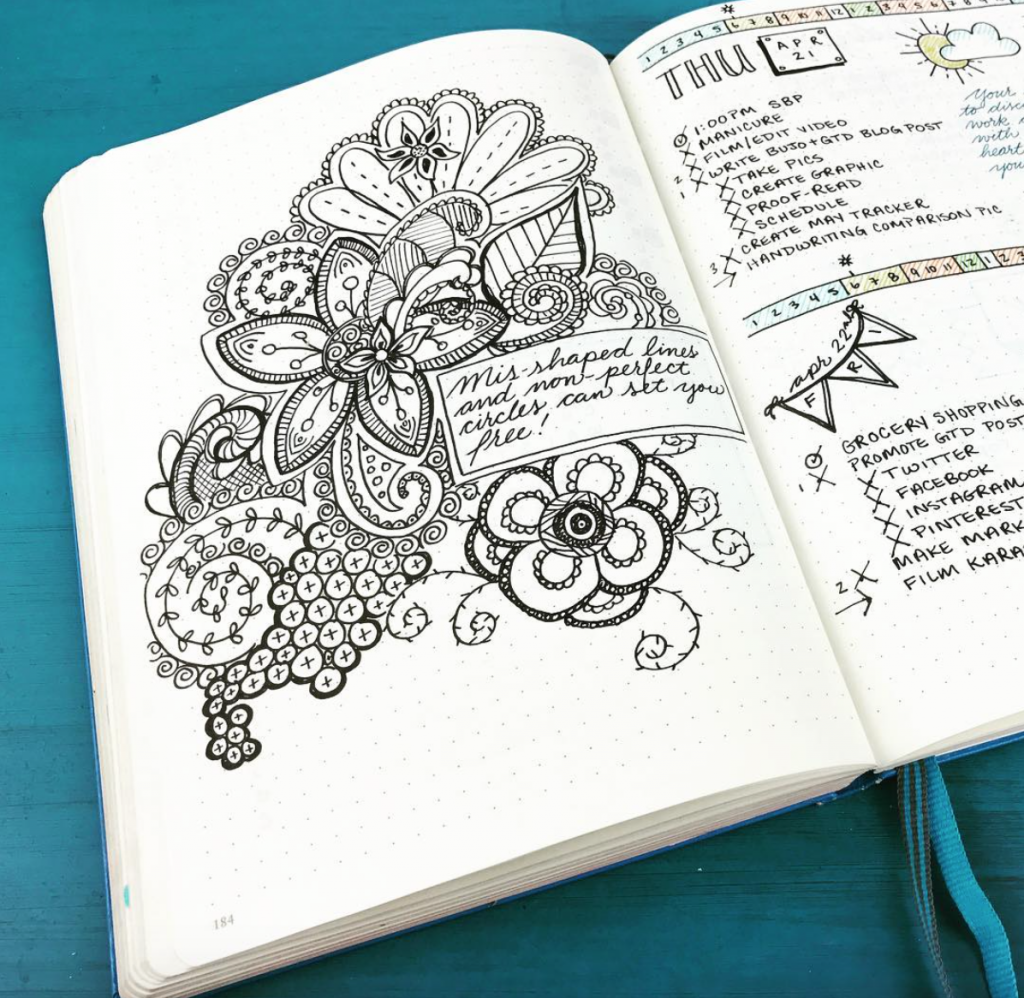 3. Kim from TinyRayofSunshine.com
Kim is amazing. Her website (often collaborated with Kara from Boho Berry) is FULL of tutorials, ideas, collections, pictures, and more! Her pages are bright and organized and her feed is one of my favorite places to go hang out. Find her on Instagram @tinyrayofsunshine.
4. BujoInspire
This is not a website but rather an Instagram community. There are new layout ideas and inspiration that is reposted on this account regularly and because of that, it is a GREAT source of inspiration! For a chance to be featured, use the hashtag #bujoinspire and join 34.7K other Instagram followers at @bujoinspire.
5. Camilla from Creativepineapple.net
Camilla is amazing you guys, her feed is so beautiful and her pictures kind of make you want to just stop what you're doing and go grab your BUJO. Join 34.1K followers on Instagram @creative.pine.apple.
6. Natascha from HowtoBulletJournal.com
Natascha's site is a goldmine. If you are new to bullet journaling, this is the site for you! Her Instagram feed is full of layout and collection ideas and you are going to love it! Join 23.7K other followers on her Instagram @howtobulletjournal.
7. Maren from Pure Planning
Maren's pictures look like staged stock photography, literally SO good that you think they aren't real! They have bright little plants and pens and staged backgrounds, it is just a feast for the eyes. Seriously, you need to check out her feed! Join 18K followers on Instagram at @pureplanning_bymj
8. Natalie from PagestoPlans.com
Natalie is one of my favorite bullet journalists. She has a whole online shop filled with supplies for planning and bullet journaling and just a bright, beautiful Instagram feed. I feel like all her photos are so well taken that her bullet journal pages shine! Whether you need supplies or ideas, Natalie has got you covered! Join 11.9K followers on her Instagram @pages2plans.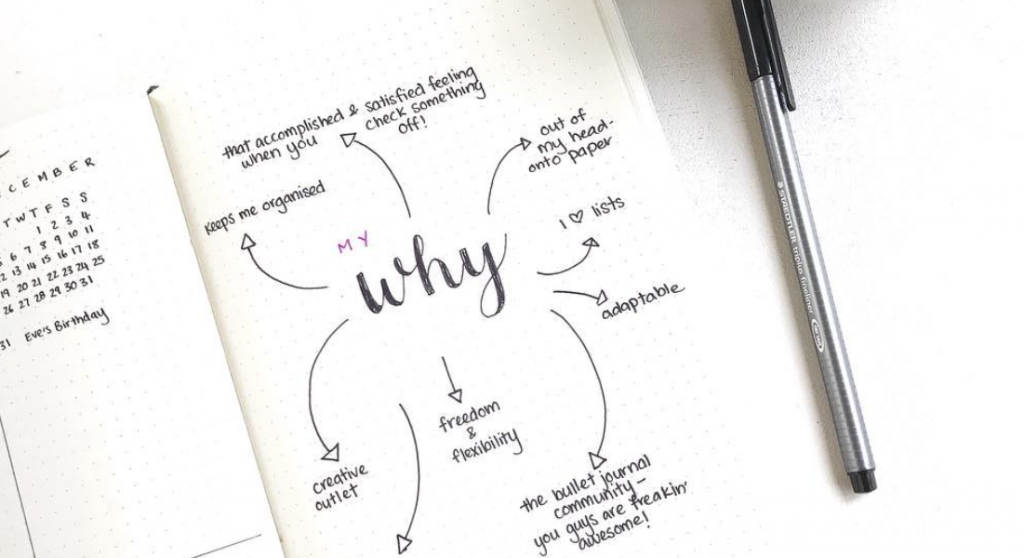 9. @MinimalistBujo
Again, this is not a website but a feature account. This means that it is a community of some of the most simplistic, beautiful bullet journal spreads out there! Their exclusive hashtag is #minimalistbujo and you have a chance to be featured on your account. If you are looking for some simple planner spread ideas, check them out and join 23.2K other followers on Instagram @minimalistbujo.
10. Dee from Decadethirty.com
Dee's feed is awesome! She does beautiful hand lettering and crisp bullet journal pages that I know you are going to love as much as I do! Join 28.7K followers on her Instagram @decadethirty.
11. Whitney from Bulleteverything.com
I had this post all set to go and then I saw one of Whitney's videos pop up and I knew I had to include her as well. Whitney does videos and images showing you HOW she sets up her spreads and it is probably one of the most helpful feeds I have found! Seriously, go join her 22.8K followers @bulleteverything.
Monthly Bullet Journal Ideas
Tomorrow's post is going to be epic! I am going to show you some different monthly bullet journal ideas along with a way to organize your favorites to save you time searching for ideas online!
Did you know this is part of a 31 day series? There will be a post each day this month showcasing how I use bullet journaling, planning, hand lettering, and more! We will talk about the tools you need and I'll review some of my pen hoard (including my brand new flex fountain pens, eeeeek!). There will be videos, pictures, hand lettering practise pages, doodle challenges, journaling prompts, some amazing giveaways, and hopefully a TON of inspiration to get you writing in your planner, whatever that may look like for you! How can you get on board?
BOOKMARK THE LANDING PAGE (that is where all the posts will be added throughout the month)
FIND ME ON INSTAGRAM (I'll be posting the daily posts there)
USE THE HASHTAG: #PlanWithRebecca or #planninginspiration4u on Instagram for a chance to be featured on my page!
JOIN THE NEWSLETTER (if you want an short update on the latest post in your inbox)
Who are your favorite Bullet Journalists?