I love doodling. I don't go overboard, I am not super talented, but it is a TON of fun and I love the added dimension in my planning pages. So many people look at doodles in planners and write themselves off with a simple "I can't do that." I was one of those people. But I learned that copying is the key to learning. I didn't have the skills, I couldn't translate a 3D object into a 2D one without a thought, it took practise! The best way to learn how to doodle is to copy copy copy. Get ideas, try them! Once you have learned some of the techniques and can start to translate your mind's eye to paper… you will be able to doodle whatever you want to! So, in an effort to help you practise, I have put together a fun, totally free, doodle challenge! This challenge is light and interpretational, I tried to keep the prompts very broad so that you weren't limited to a specific item and could have a bit of creative freedom!
How to do a doodle challenge
If you haven't done one of these before, it is super easy to do! There is no date tied to this so you can join in at any time! There are 30 circles so you could doodle every day for the month. Use the hashtag #planninginspiration4u on your Instagram and you may be featured on my account!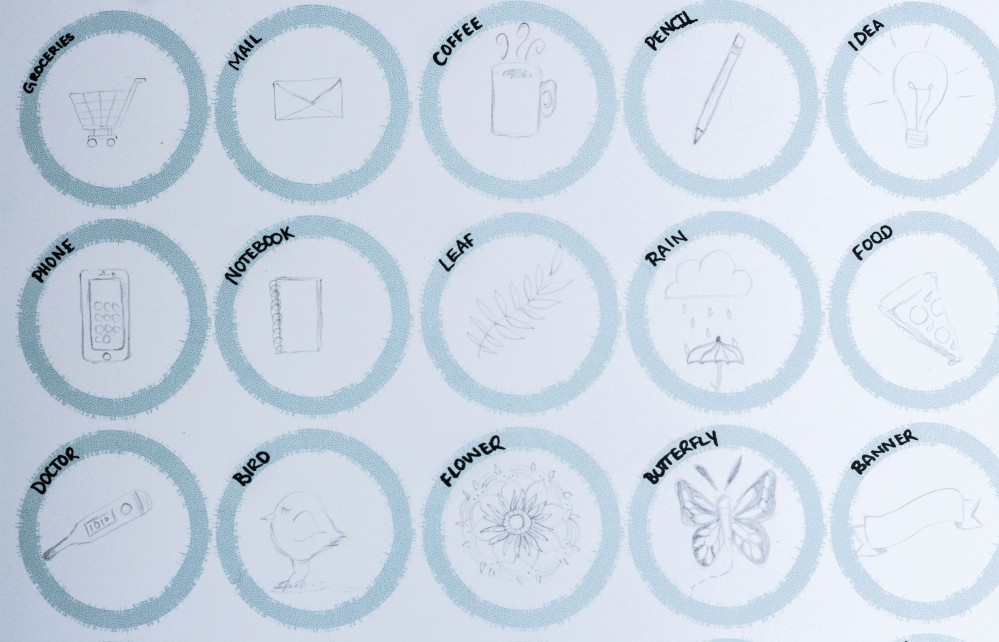 ALWAYS do your doodles in pencil first! It will save you time and frustration, I promise! Once you have your sketch in pencil, you can go over it in a felt-tip marker, but make sure it is a good one that won't erase with your eraser! Test it on another paper first to make sure! I did some quick sketches in pencil so you could get some ideas.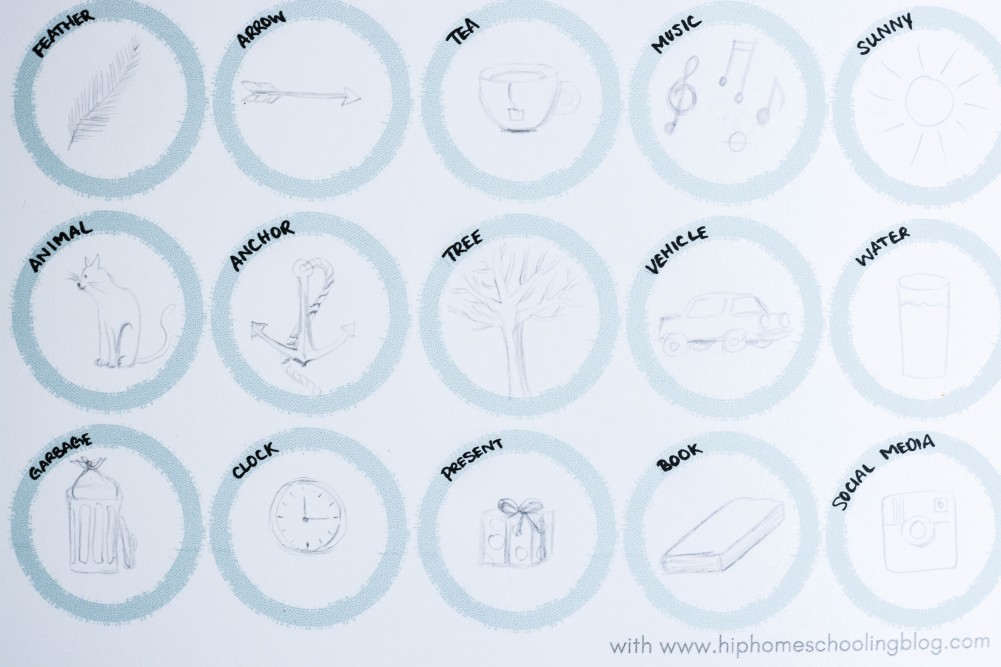 Download your free doodle challenge
Did you know this is part of a 31 day series? There will be a post each day this month showcasing how I use bullet journaling, planning, hand lettering, and more! We will talk about the tools you need and I'll review some of my pen hoard (including my brand new flex fountain pens, eeeeek!). There will be videos, pictures, hand lettering practise pages, doodle challenges, journaling prompts, some amazing giveaways, and hopefully a TON of inspiration to get you writing in your planner, whatever that may look like for you! How can you get on board?
BOOKMARK THE LANDING PAGE (that is where all the posts will be added throughout the month)
FIND ME ON INSTAGRAM (I'll be posting the daily posts there)
USE THE HASHTAG: #PlanWithRebecca or #planninginspiration4u on Instagram for a chance to be featured on my page!
Do you use doodles in your planner?