When I first got into art, I wanted a place to store it all rather than random pages strewn all about my room. A book that I could refer to and flip through and be inspired from. A place to destress and express myself and learn and grow my art skills (I'm a complete beginner at this). I also didn't want to spend a lot of money! So I decided to make my own with a simple piece of leather to act as a traveler's notebook, some watercolor paper and cute card stock. Take a look!
How to make an art journal at home
Aside from my DIY traveler's notebook where I store my different art journals (keep reading for more details) the actual journals are very simple to make. I had some scrapbook card stock paper that I used for the covers and I had some watercolor pages from the kids' school books (I know, I'm a thief) that I cut up to use for the inside. I stapled my booklets together however, if you want to thread-bind them, you can view my YouTube tutorial HERE. If you don't have a paper cutter, you can cut them to size as well, I personally kind of love imperfections in my art journals. I find it all adds to the experience!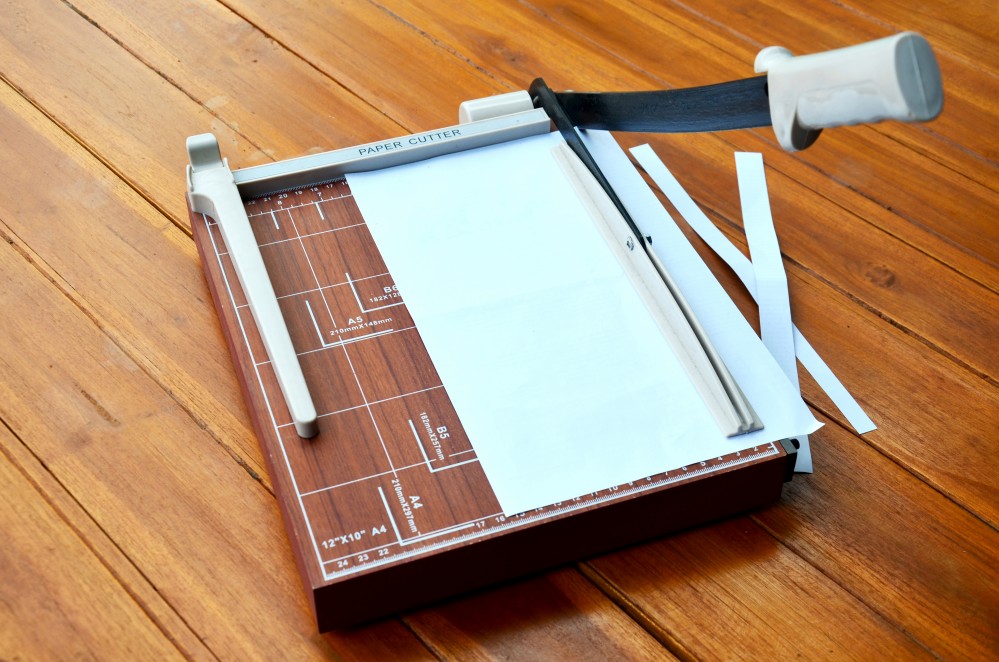 There really is no right or wrong way to art journal, some people do hand lettering or quotes with a nice acrylic or watercolor background, others do painting or mixed media. It can be whatever you want it to be, make a collage if art itself seems a bit too overwhelming for you! There is a TON of inspiration on Pinterest and Instagram. I have had a lot of fun playing around with some different ideas, and learning as I go.
How to assemble and store your journals
I like having a few different art journals, some for quotes and lettering, others for paintings and one where I combine journaling with art. I ended up storing them in a travelers notebook (Get yours HERE with coupon code HipHomeFun for 10% off). It allows me to store them and use them all at once. I use a passport size TN, I find the smaller pages a little less daunting and the book is so tidy and small that I can easily bring it with me so I am ready to go whenever inspiration hits!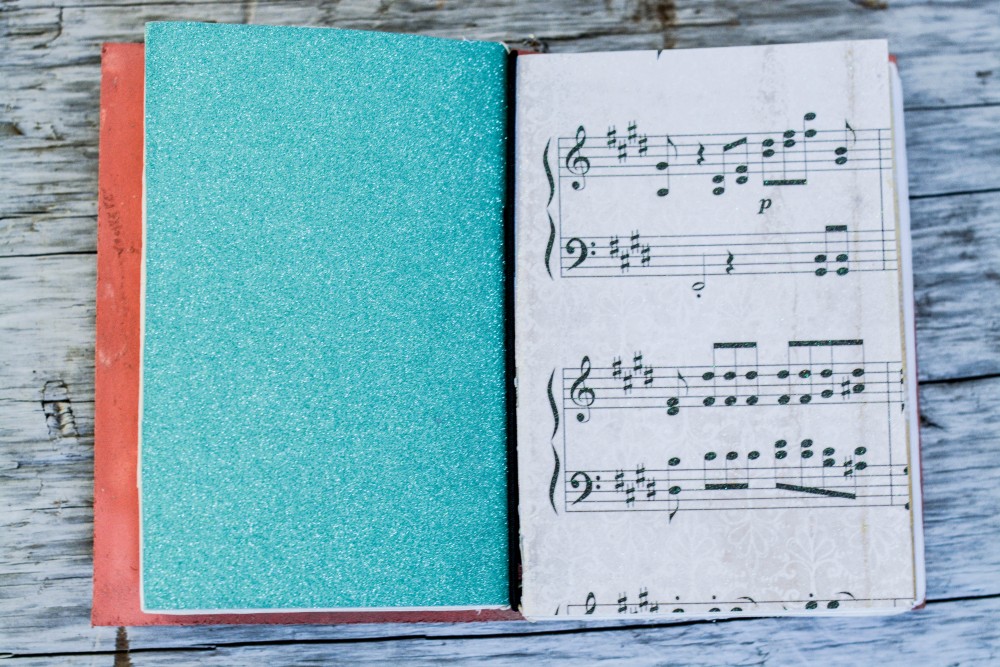 A travelers notebook is often made of leather (though you can sew your own or even make them from old books, check out my fabric tutorial here) and has elastics in the center that you use to hold the booklets (otherwise known as inserts) in with. Once you have your travelers notebook assembled, and your books made, you are ready to start your art journal journey!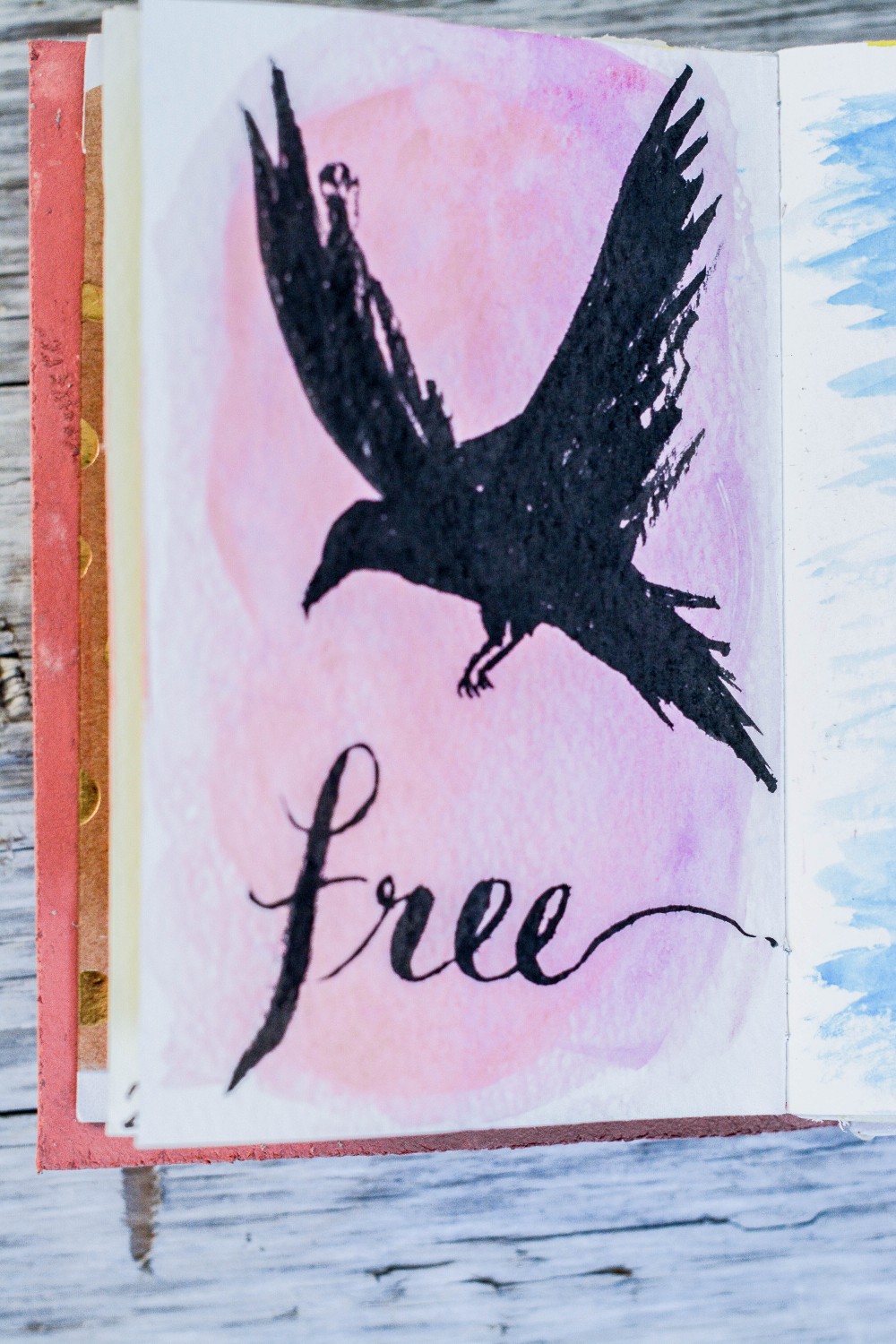 Inserts giveaway!
I am SO excited to be doing one more amazing giveaway before this series ends! I am going to be reviewing some amazing inserts that combine some of the best paper with some of the most beautiful art I have seen! You don't want to miss tomorrow's post!
Did you know this is part of a 31 day series? There will be a post each day this month showcasing how I use bullet journaling, planning, hand lettering, and more! We will talk about the tools you need and I'll review some of my pen hoard (including my brand new flex fountain pens, eeeeek!). There will be videos, pictures, hand lettering practise pages, doodle challenges, journaling prompts, some amazing giveaways, and hopefully a TON of inspiration to get you writing in your planner, whatever that may look like for you! How can you get on board?
BOOKMARK THE LANDING PAGE (that is where all the posts will be added throughout the month)
FIND ME ON INSTAGRAM (I'll be posting the daily posts there)
USE THE HASHTAG: #PlanWithRebecca or #planninginspiration4u on Instagram for a chance to be featured on my page!
JOIN THE NEWSLETTER (if you want an short update on the latest post in your inbox)
Do you have an art journal? Tag me on Instagram! I want to see your pics!