Have you noticed that there seem to be new trends everywhere? There's the Bible Journaling trend, the Planning trend (which has always been there but it is rising HUGELY in popularity), the adult coloring trend, the Gratitude Journal trend… it goes on and on! People are made up of a small percentage of leaders and a large percentage of followers. We like to follow! We love being inspired and doing something as a group because human nature drives us to thrive in a community setting. Once you join the planning trend, you join the planning groups on Facebook, you meet new planning friends, you learn and are inspired and grow…. until you find another trend to follow! One of the great joys of humanity is sharing our passions and gifts and strengths and failings in one beautiful mess!
Join me in a trend.
I invite you to join me a trend this month! This month I am going to create one new hand-drawn gratitude journal page for you as a free printable EACH WEEK. If you like it and want to continue so that you can put them together in a booklet, I would love to hear your feedback and may consider continuing. These will not be perfect, as they are hand-drawn and I am learning and growing in my new trend of hand lettering and doodling, but they will be a safe place for you to journal your imperfect days! There are no rules, you can write in full sentences about what you are thankful for or you can just write words or lists. I will upload the new printable into THIS post each week so make sure to pin it for later!
I would love to see how you color and decorate your pages and be inspired and encouraged by your words, so PLEASE tag me in your posts on Instagram and #rebeccaspoonerpg so I can see them! I will comment and like each and every one. The more I learn about myself, the more I realize no matter where we are in our journey with something, we can still learn and grow and gain so much from meeting someone else along the way. So I encourage you to pick up your pen and write what you are thankful for this week. Take just 5 minutes each day to write a few sentences, think about the good, color a flower, find some creativity and joy in your day!
If you feel so disappointed and frustrated and discouraged that it is hard to find things to ad to this list, don't feel inadequate! This is a daily practise and something we may have to work hard at in the beginning. I was first inspired to start a gratitude journal by Ann Voskamp when I read her book, One Thousand Gifts. It was so inspiring to me, her testimony and how simply being THANKFUL changed her entire life! If you don't have this book, you can grab the kindle version for just $8 and start reading it today! It will encourage you that you are not alone in you dissatisfaction and help you learn to see the small things in your day that you are missing.
Get your free Gratitude Journal Templates Here!
All you have to do is:
1. Minimize your browser, go to your email and add me: rebecca@rebeccaspoonerpgblog.com to your contact list. **This means your freebie won't go to junk or spam!**
2. Put your name and email in the boxes below and click submit, you'll receive a download link to your inbox that will contain the link to the folder where all 4 of the templates are ready to download!
Previews of the other Gratitude Journal Templates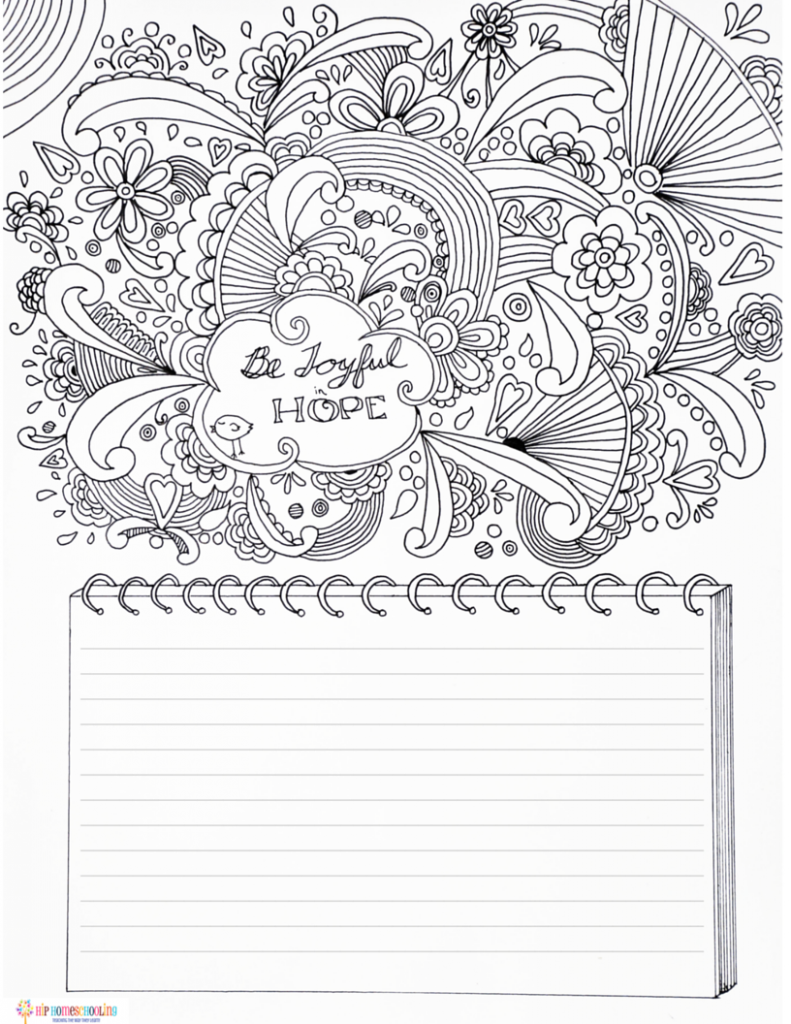 Don't forget to tag me in your finished coloring pages on Instagram!
What are you thankful for today?