Let's talk about how to teach writing in our homeschools… the easy way! If you have been pulling out all your hair trying to find a writing curriculum that is engaging, funny, and can be done with multiple age ranges all together… then you're going to want to read this review! When I first heard about Here to Help Learning I wasn't sure it was something we would benefit from, we have a lot of writing resources and curriculum and we are pretty set in what we are using right now. But when I went to their website to take a look at Flight 1 Paragraph Writing and see what their homeschool writing program was all about, I was blown away! This fits in perfectly with what we are doing right now for language arts in our homeschool and the best part is, I can use it with all my children together! Keep reading and don't forget to pin this for later on your homeschool board!
How to teach writing the easy way!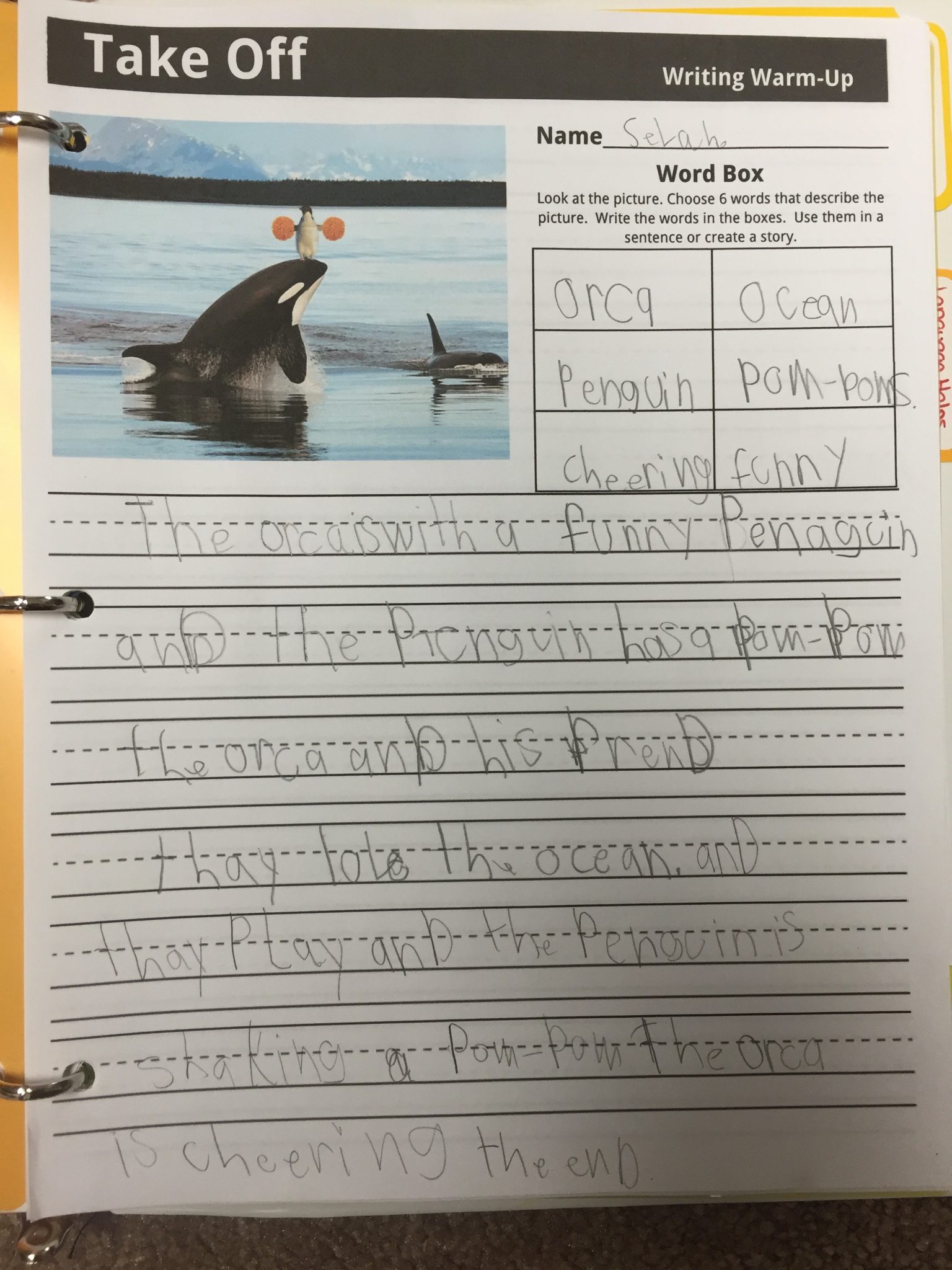 Here to Help Learning is a writing curriculum that teaches the entire writing process. You receive all the tools you need to go along with the online or video instruction and materials are available online in a membership format or you can purchase the physical sets as well depending on what is easiest for you. The online membership is incredibly affordable for a writing program, and you get access to all the levels! Which means you really can do this one writing program with every member of your family, no matter where they are at in their levels of writing. The writing program teaches the writing process from grades 1-6, though they are introduced in a level format rather than as grades so that your child can progress based on their understanding and abilities rather than a grade letter.
You can try their online membership with a free 1 day pass here, which is a great way to test out the program and see how the lessons work. What really sold me on the program was watching the program trailer. It really gives you an idea of how the program works. The lessons are super fun and engaging, the process is very detailed and yet gentle even for emerging writers. Take a look at the intro video here:
What did we think of Here to Help Learning?
We used this program for about 4 weeks in our homeschool with 3 of our children who are in grades 3, 2, and 1. Because of how close they are in age, I found it very easy to use the Flight 1 Paragraph Writing with all of them. My grade 1 son, who is not doing much writing at this point, focused on just writing out some words and mostly doing dictation with me. While my older son in grade 3 would write and often fill up more than one page in the time he was given. The point was that we could do it all together and it was something that I didn't necessarily have to think up all on my own.
Before the lesson, you log in and print off your materials for that week. It is recommended to do the program two days a week. One day to do the video portion of the lesson and activities and one day to do your Flying Solo (homework or writing project). The video lesson took us about 20 minutes with pausing to do the activities, but it was super fun and the kids could hardly wait at the end to hear from the captain (an adorable little Basset Hound whose dialogue just cracked them up).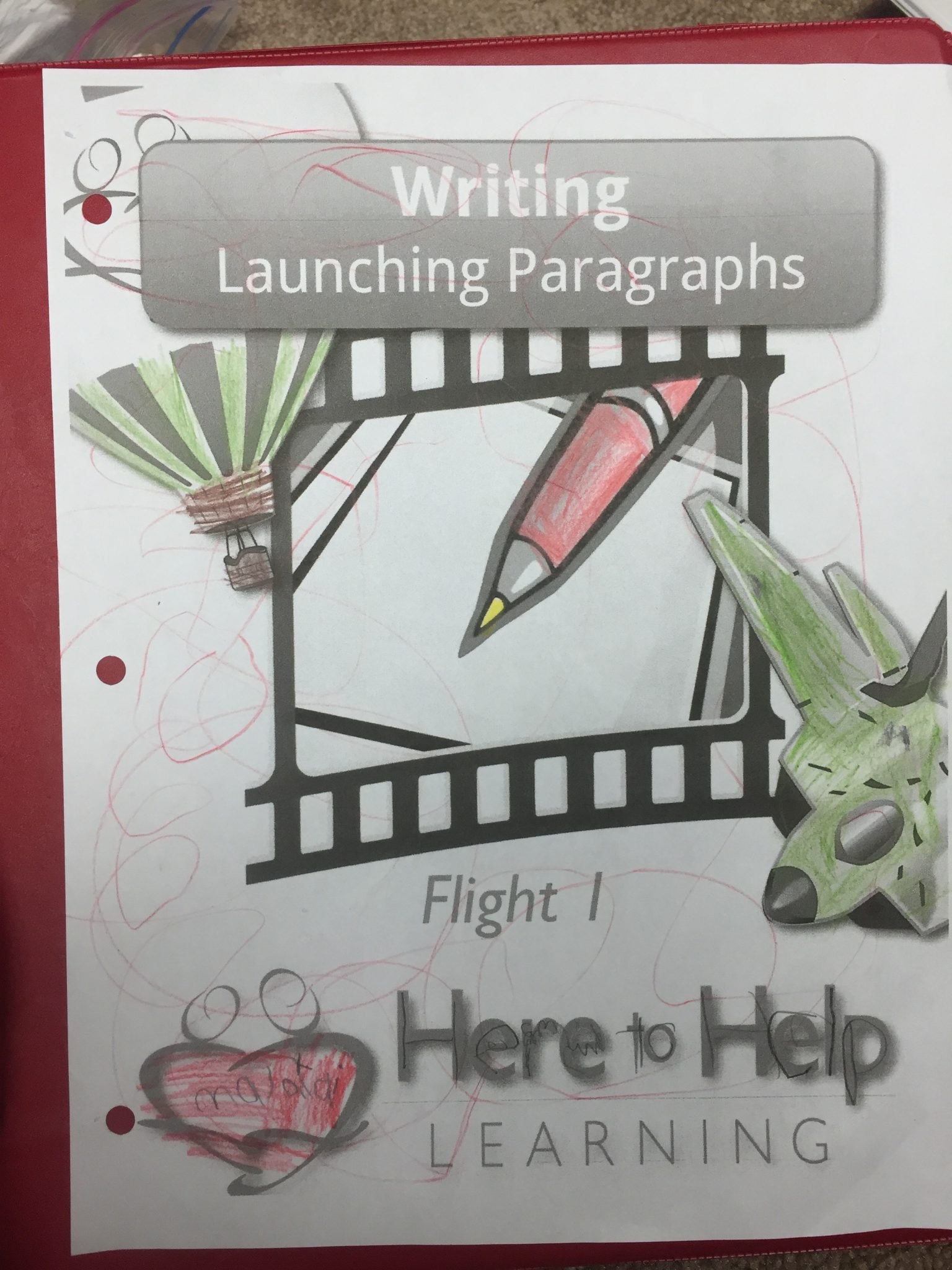 All of our worksheets for the week went into a binder and we were able to print off all the printables we needed, including a cover and language helps workbook. We were given clear instructions during our lesson how to set up our sections and what to name them, etc.
How to Teach Writing: Is Here to Help Learning for You?
Wondering if this will work for you? First, make sure you try out the free 1 day pass here. I put together a list of pros and cons to hopefully help you better decide if this will work for you.

Pros:
Affordable
Engaging
Works awesome for large families
Not as teacher intensive
Easy pace, not too overwhelming
Teaches the entire writing process
Christian based-incorporates Bible verses and biblical values throughout
Cons:
Christian based: if you are looking for secular curriculum this may not be for you.
Only goes up to grade 6: if you have middle or high school aged children this program may not be for you.
Online: if you have limited internet, you may want to consider the physical set instead
It's a bit corny… which we loved, my kids are young and we found it endearing and funny. If you have children on the older end of this age range, try out the free pass first to see if it will work for your child.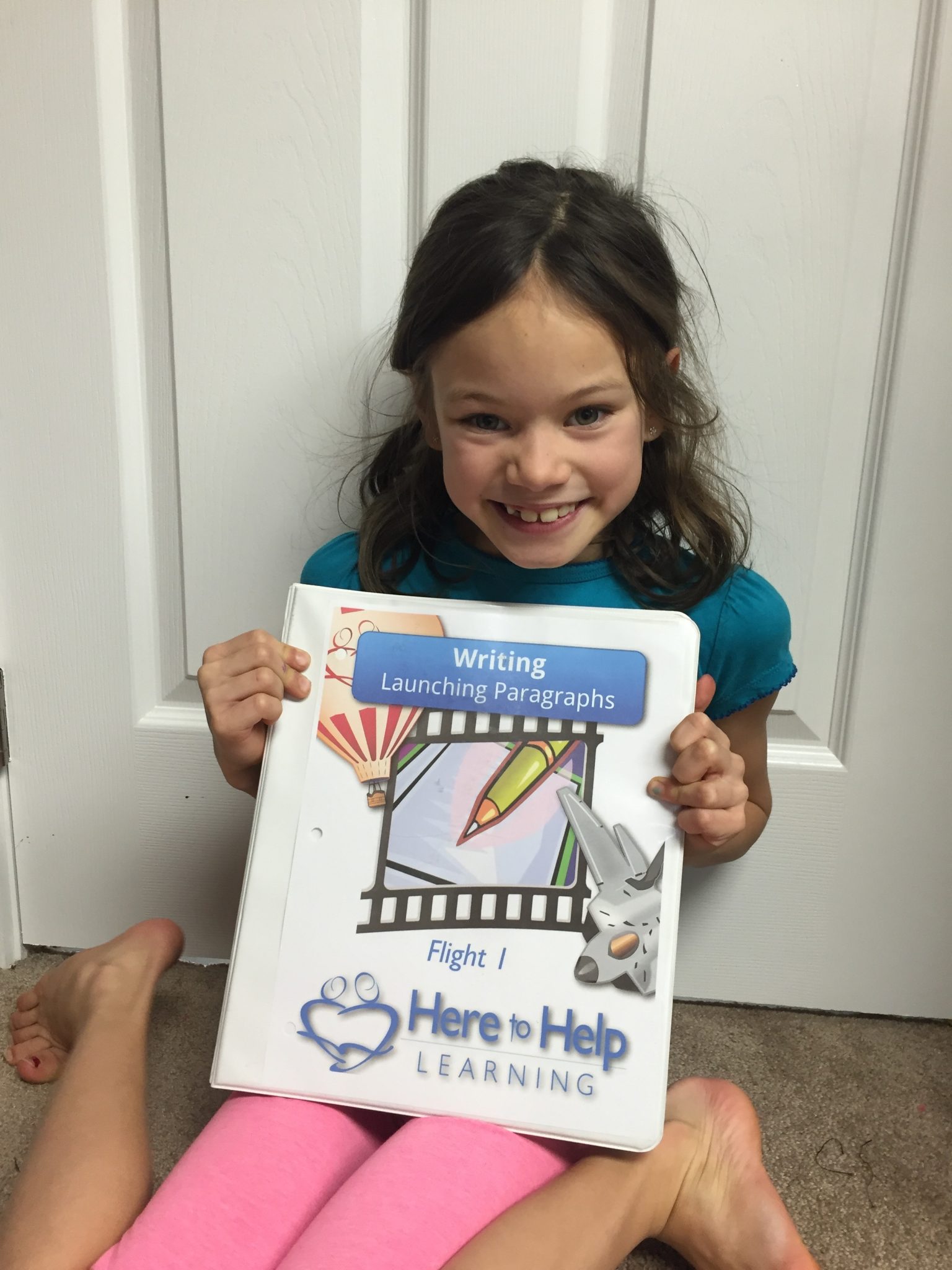 Where to find more information
If you want to find more information, head over and check out the Here to Help Learning blog here. You can also find them on their social media below:
Facebook: https://www.facebook.com/heretohelplearning/
Twitter: https://twitter.com/HTHLTweets
Pinterest: https://www.pinterest.com/HTHLearning/
YouTube Channel: https://www.youtube.com/user/HereToHelpLearning
Also make sure to check out the other crew reviews on the Schoolhouse Review Crew here to get a better idea of how to teach writing with this amazing program!