The face of homeschooling has changed. It used to be school emulated at home, with little workbooks and little desks and little tests and assignments. But as we discover more about the way children learn, the more we learn about the way they are wired: the less that method of teaching makes sense. While most of us still use curriculum, many of us are searching for something that goes beyond bookwork. Studies show that the more we are involved and engaged in a lesson, the more connections are formed to help it go into long-term memory storage (think "Inside Out"). In addition, the more we approach that same topic or lesson from multiple angles and directions, those brain connections change from a little dirt road that is easily forgotten, to a well paved highway. This means that the lessons are not only retained, they are easy to pull up at any given moment. This is what we want for our kids. Not random information that has little long term value… but fun and engaged lessons that they will remember forever! So, how do we do that? One word:

The Nature Study Way
There are many different ways to use a nature study in your homeschool, and many different definitions. In it's simplest form, a nature study is defined as:
the practical study of plants, animals, and natural phenomena, especially as a school subject.
The philosophy of the nature study is a winner. Kids love it because it is learning through experience and adventuring together. It is hands on and meaningful and a key component to the Charlotte Mason method of homeschooling. It builds connections with the world around them and establishes empathy and awareness of the simple things that many take for granted (especially in today's culture).
How to do a full year of nature study with ALL your children with WinterPromise!
Many people do an independent nature study for a week or a month and then move on to something else. But what if I told you that you could do a nature study together with ALL your elementary aged children? What if you could take Charlotte Mason philosophies and values and instil those into your children all year round? What if you could replace your science curriculum with a program that is all laid out for you and will save you time and money trying to teach at multiple different grade levels? Let me introduce you to Animals and Their Worlds from WinterPromise, a 1 year comprehensive study of nature for preK all the way to grade 4!
There are two nature journals available with Animals and their Worlds that you can choose between at checkout, "Habitats, Hollows & Homes" and "Burrows, Beehives & Beds." These are both ecological journaling/notebooking resources that will reinforce concepts that are learned throughout the program. Burrows, Beehives & Beds is written for the younger age group and Habitats, Hollows & Homes is based on the older. Both of them have similar content, which means you can teach them all together. However, the questions or activities are often adapted in the younger version.

One day with Animals and Their Worlds
I start off the day with opening up my exclusive WinterPromise guide, which has the week clearly laid out for me (see a sample of the guide here). This tells me which pages I need to print off if I am using the digital version or which pages to have pulled out if I am using the print version. I usually take a look at it on a Sunday evening and pull out any pages or books I need and put them into their workboxes or my master binder. On this particular day, we started with reading from our "One Small Square" book.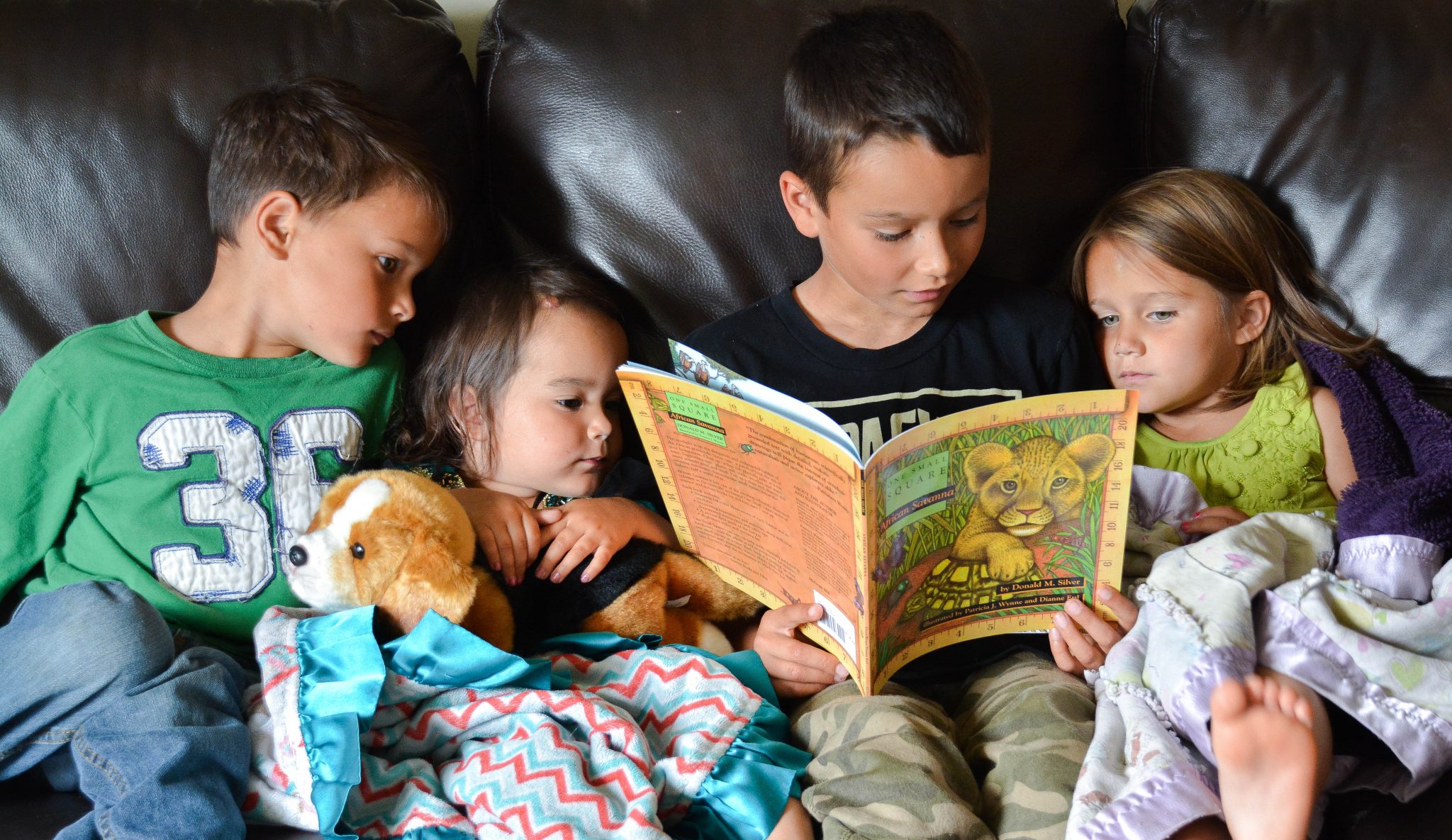 Because my grade 4 son is working on his read aloud skills, this is a great opportunity to get them to practice reading and get a cute photo in the process. As soon as he finished reading this page, he was begging to read another. This is exactly what a living book looks like, real information, written in story form that is interesting, with lots of pictures, but pulling even young learners in!
Next we went outside for our nature study. We compared grass that was brown and grass that was green and asked what was the difference? We pulled up grass from the roots and took a look at it on our "observation table" to see what the root looked like, the bottoms, the middles, and the tops. We have been learning that animals eat different parts of the grass, so this was a way of helping the kids see the difference in the grass shoot itself and why that made a difference for various grazers. The exclusives from WinterPromise are all designed and published by them, they are quality, engaging, and Charlotte Mason inspired which means lots and lots of activities like this scattered throughout your weeks and days!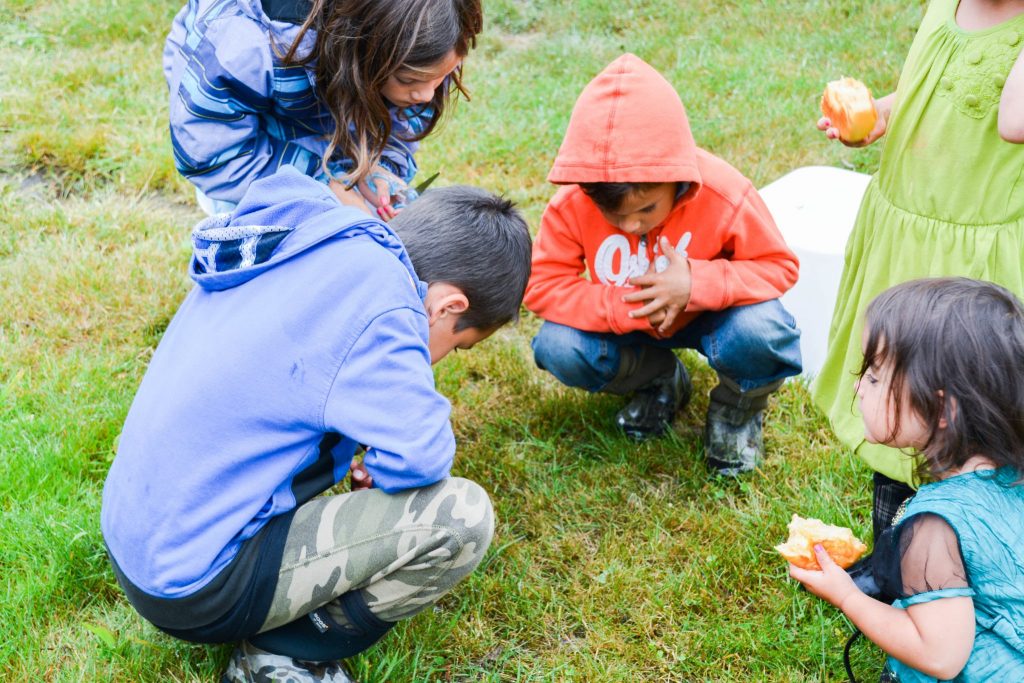 We also cut apart various parts of leaves and flowers to see the difference between the top, middle, and bottom of the plant and do an experiment to see what would happen to both a full leaf and a cut leaf in a few days.
Next we came back inside to do some of our exclusive Animals and their Worlds journaling pages. I have both the Habitats, Hollows and Homes (see a sample here) as well as Burrows, Beehives and Beds (see a sample here). On this day we were learning about lions and my eldest two children read through a sheet together and put together a little notebooking page on lions! I love how WinterPromise connects journaling, notebooking, living books, everything Charlotte Mason in one neat and tidy little package!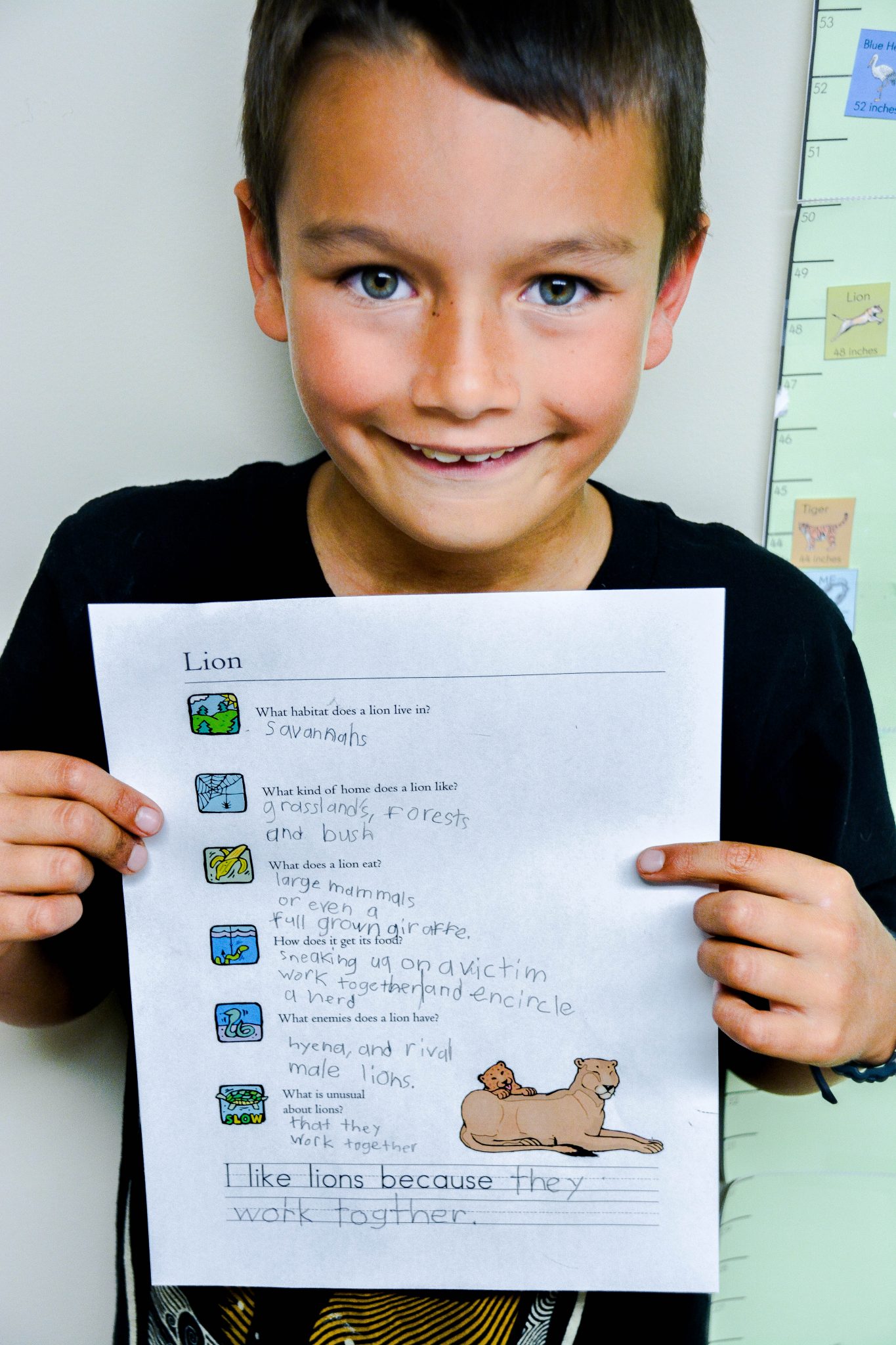 Next we found our lion square and went to put it on our height chart. This is SUCH a cool resource! There are squares for every animal and even insect you learn about to help children really visualize where everything fits and how big it is in relation. There is even a square for them to put themselves on there! My youngest two were the most enamored with this chart, thought my older kids would run to the chart to find where everything fit after a new lesson as well.
To finish off our lesson, there are a TON of easy links at the bottom of the guide that reinforce the lesson through games, videos, and more! If you have the digital version, the links are all embedded so you can just click on the link to immediately view the resource! On this particular day, we headed over to national geographic for a look on a video all about lions. ALL of my kids, including the toddler were completely taken with this and it really helped tie it all together for my visual learners!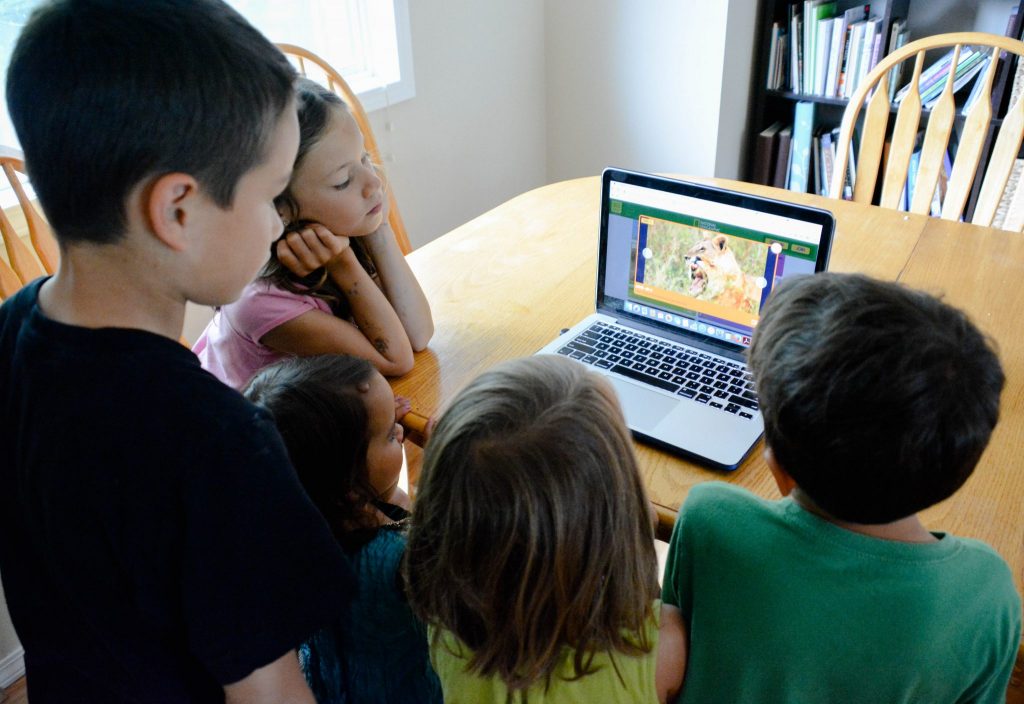 How to get your hands on this amazing WinterPromise theme… at a discount!
What really sold me on this curriculum was the fact that it is easy for me (open and go), multi-sensory for my children with very different learning styles, Charlotte Mason inspired, fun, engaging, and based on nature! I have always wanted to do more nature studies, but don't have the time to put this kind of stuff together. If you are wanting more information, to see more samples, or are ready to buy, just head over to WinterPromise and choose Animals and their Worlds as your theme. They also offer social studies themes, language arts, everything you need to do your school year, PLUS you can get a discount on ANYTHING they offer by using my exclusive coupon code HipHS.

Have you done a nature study before?
*This is a sponsored post, meaning I was compensated in some way through either product of monetary compensation. I only work with companies that I believe in and that I have tried and love personally, all thoughts and opinions expressed are my own and not influenced by the company in any way. For more information, please read my full disclosure policy.