Have you ever seen those personalized storybooks for children? I see them pop up every once in a while in my news feed or as an advertisement in a magazine and every time I think they look super cool. Lost My Name has been on my radar for quite some time and I was really excited to try creating our own books and share my experience with you guys. In this review I will talk about the actual process, the shipping time, and the quality of the books. If you have been looking for a unique gift for a niece/nephew, son/daughter, baby shower gift, etc. you are definitely going to want to keep reading! And don't forget to pin this for later!
What is Lost My Name all about?
I love the way the stories are set up! The idea is the same behind every story, but the adventure is different based on your child's name and the characters you choose. In each story, the character loses their name and goes on an adventure to find it again. Throughout their travels they discover each letter of their name and at the end they put it together to make their name. What I love about this is that it totally blows the other personalized storybooks out of the water! Not only is your child reading a unique story that you had a part in creating, but they are learning the letters of their name as well! The books are recommended for children up to about age 7, which I think is accurate. I didn't get one for my 8 year old, simply because he is reading chapter books, but I wish I had gotten him one when he was younger. Watching my children's faces light up when they read their story, when they knew that I had written in the front and when they realized that they were creating their OWN name, was priceless.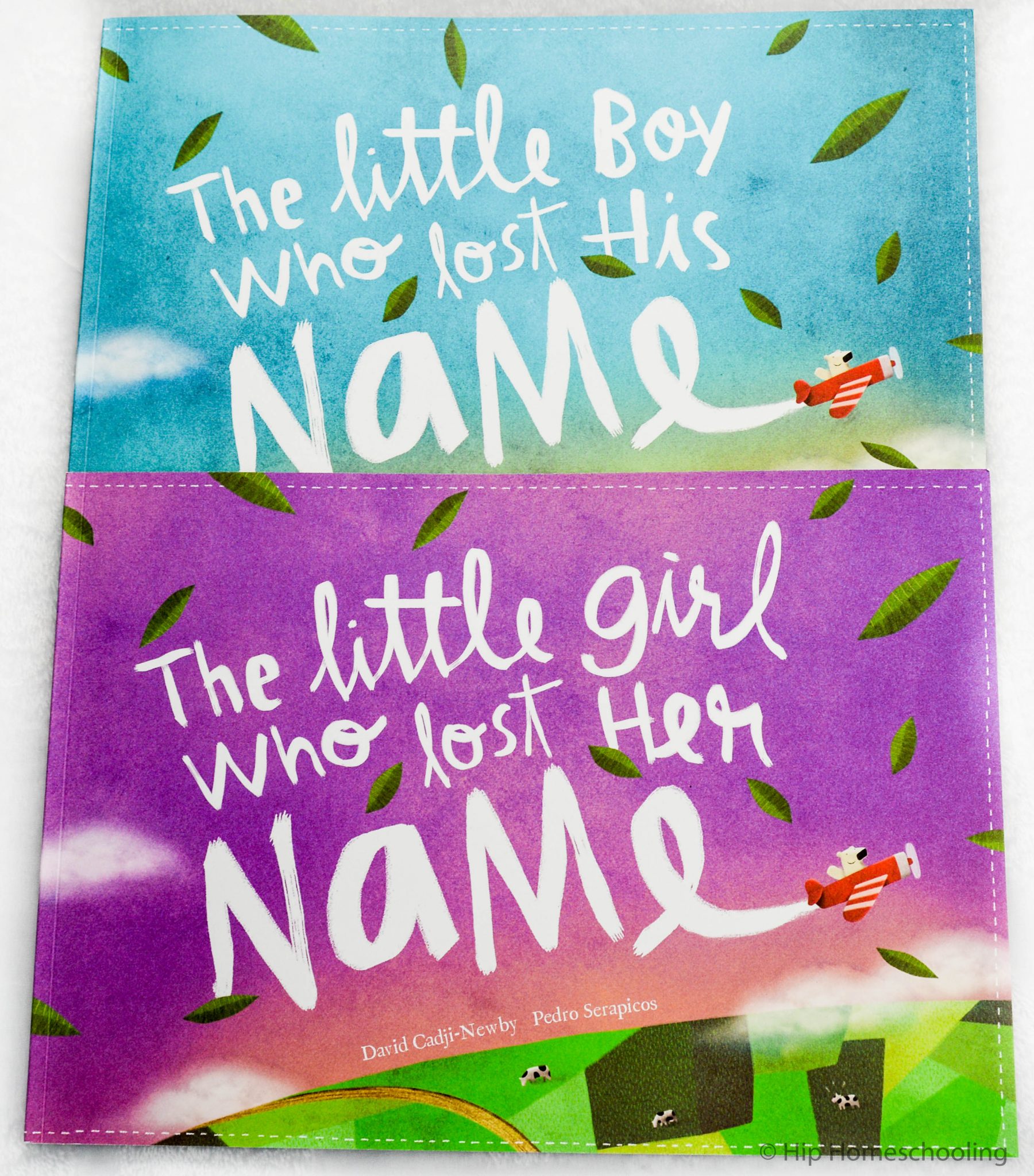 How easy are these personalized storybooks to make?
If you are new to my blog, you may not know that I have a lot of kids (well, according to some people I guess). I ended up getting 6 of these books, 4 for my own younger children and 2 for my nieces' birthdays this year. I spent quite a bit of time setting everything up, but that was mainly because I was ordering so many and I created a personalized message in the front of each one. With each book, you choose whether it is for a girl or a boy. If you are making multiple books, you can switch up the characters, but you don't actually write the story, it is all generated for you once you enter your child's name. Then you have the option of creating a message in your personalized storybooks, which I is kind of like the icing on top! It is the first page after the cover, and they give you quite a bit of space. I used this to write their name meaning and my hopes/dreams/prayers for that child. On some of the books I included a "from" but others I left blank at the end to sign our names, which was way too much fun. Each book takes about 5 minutes to set up, maybe a bit longer if you need time to figure out your message.
How long did they take to come?
They came pretty fast! I had received the books within about 2 weeks of putting in my order, which is pretty fast for where I live (on an island in the middle of nowhere). You have the option at checkout of rushing your delivery if you are in a time crunch (whoops, forgot about that birthday gift!) or just standard shipping as well. They offer shipping worldwide for free. That's right… anywhere in the world. Kind of my number one draw. They offer discounts for more than one book and the discount increases depending on how many books you add, which is great for large family or bulk purchases (and this year's gift of choice is…).
Personalized storybooks that will last through the years!
The quality of these books is top notch. The paper is thick and durable, unlike many of the books on the shelves these days. My favorite aspect was the ability to write your own "dedication page" directly into the book. I liked how easy they were to put together and the idea behind the stories as well. If I could change something I would have liked to have the ability to add your child's picture and name to the front cover in some way. To differentiate between the books and give an even more personal touch to them (I have three books for my daughters and we have to open them to know whose is who). Although those would be nice features (hint hint, nudge nudge) I still think the books are well worth the money and don't regret my purchase at all (I purchased additional books out of pocket for my nieces).

Ok, I am loving this unique gift idea… how do I get these personalized storybooks for myself?
These books are so awesome I know you are just itching to get your hands on some for gifts this year! You can find them on their website here as well as their social media below.
Got Questions? Comment below!
This is a sponsored post, meaning I have received compensation, either in pay or product, in exchange for my honest review. All words, opinions and thoughts expressed are my own. I only review products/brands that I know will be a good fit for my family/brand so I generally post positive reviews on products and companies I already love and want to share with you! Read my full disclosure policy HERE.