I suck at organizing photos! I love the idea of scrapbooking but the whole time thing isn't working out so well for me. So I have about 5 years worth of photos sitting on our computer, slowing it down, and hiding in the infinate folds of my database. I have often paid up to $60 for a photo book and the thought of doing that times six makes me throw up a little in my mouth.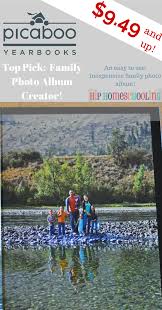 Using Picaboo Yearbooks to Create a Family Photo Album
When I heard about Picaboo Yearbooks, I was intruiged. Starting at $9.49 for 20 pages? Was it too good to be true?!?!?! When I search for a family photo book creator, I have never even thought of including the keyword "yearbooks".  When I first logged in I was instantly impressed. The yearbooks are completely customizeable, you choose where you want text and photos. You choose hard cover or soft. You choose as many pages as you want. You can even create yearbooks online for free to share with family and friends (LOVE this option!). I could have done way more with the book but just finding all my photos was so time consuming I was eager to get it completed.
We received the book within a few days right to our door! It was in pristine, glossy, beautiful condition and exactly how it looked in the preview. My hubby was so impressed he wanted me to design one for each year of photos. I guess I have my work cut out for me 😉
An Inside Look at the Yearbooks Design Process
I thought I would give you an inside look at the design process for the yearbooks.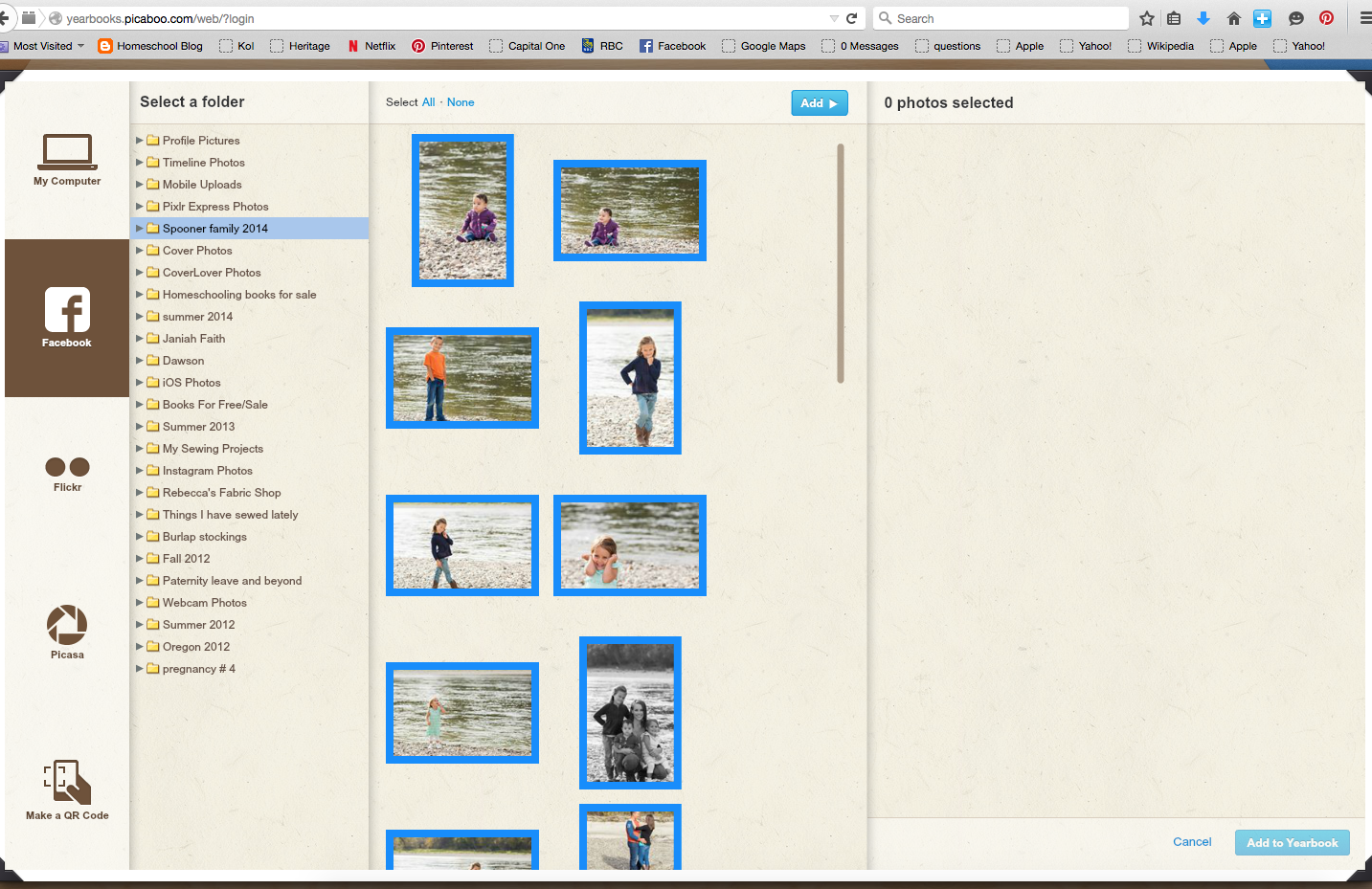 This gives you a look at the upload process. You can upload by connecting with Facebook which is a super easy option and saves a ton of time! I didn't have all our photos on Facebook so I ended up adding and uploading some more but it is a simple upload process, just takes a bit of time if your images are large. You can also upload photos by Picasa and Flickr if you use those so there are a lot of options for uploads.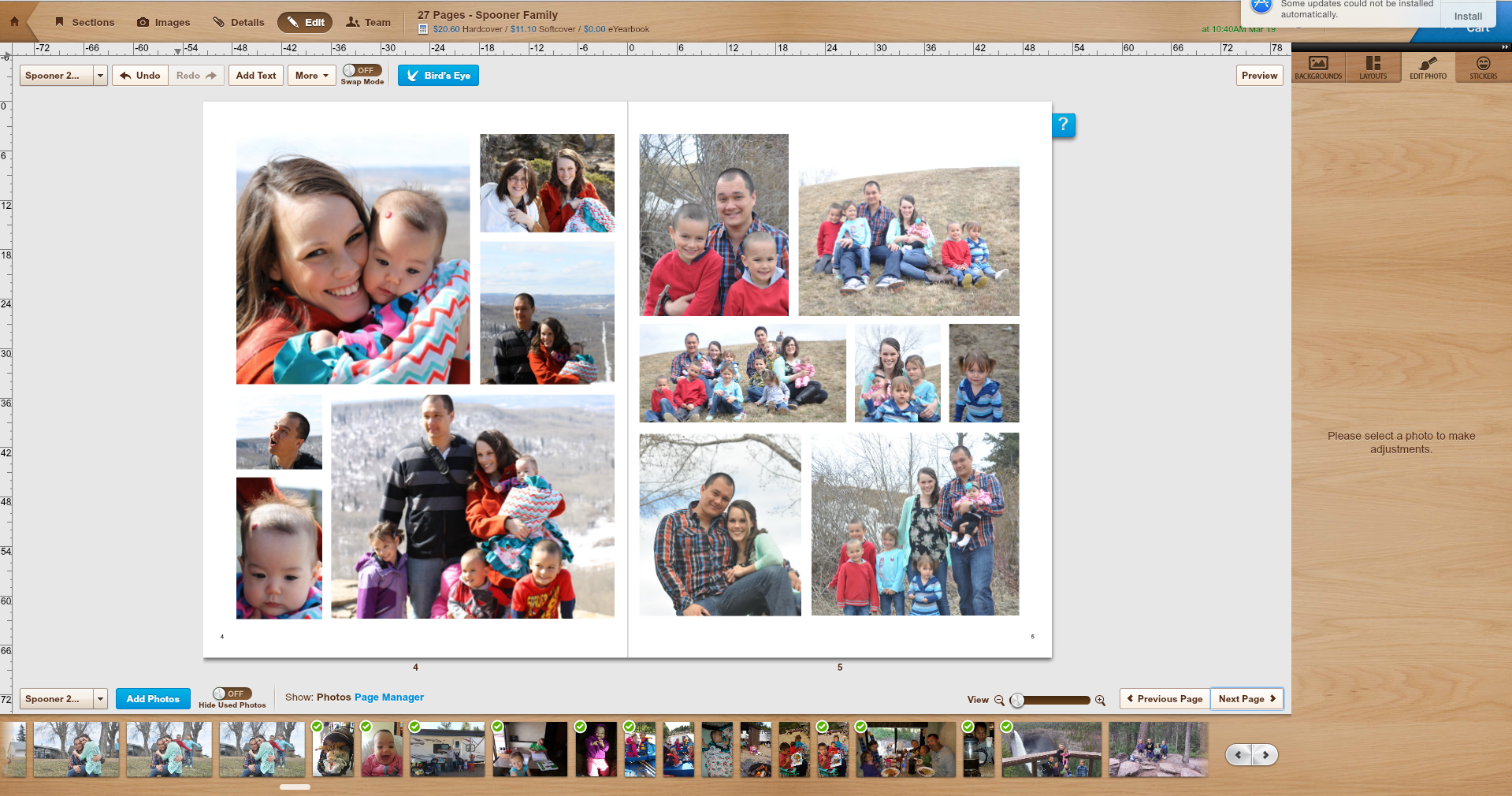 This is a look at the design page. You can edit the photos, add stickers, choose your layouts and your backgrounds. At the top you can also see the area to add text boxes anywhere on the page. You could have so much fun with this book, I kept mine pretty simple but the options are endless! There is also a little toggle switch at the top for "swap mode" this is where you can just drag one image to a different spot and it will swap them. A huge time saver when you are wanting to feature certain images. It is a very simple drag and drop system, drag a photo from the bottom and drop it in the box you want it in. Voila!
Why I will Choose Picaboo Yearbooks again
So, would I purchase from them again? Absolutely! Their prices are the cheapest ones around, the quality of the photos (color, resolution, etc) are phenomenal and the process was painless and customizeable. I love how much you can do with it and that I can print one for myself and also share it online with Grandma and Grandpa!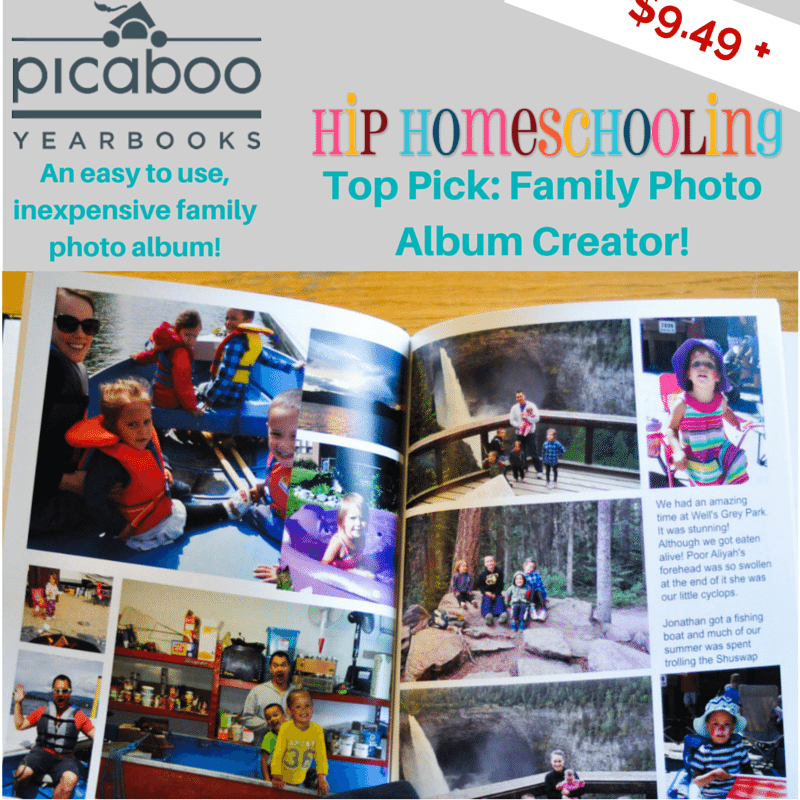 Here's a look at an inside page of our finished product. This is my official top pick for a family photo album creator. For more information about pricing or to purchase your own, head on over to Picaboo Yearbooks and try making your own! You can design it and pay at the end when you are happy with your book so check it out, play around and see what awesome memory you can create!