*This post may contain affiliate links in which I receive a small percentage of the sale if you click on my link. Thank you for supporting my blog!
Raise your hand if you have ever heard of Nancy Larson Science… now email me and tell me if you raised your hand 😉 Nancy Larson Science is what we are using for our Grade 1, 2, and 3 science curriculum this year (you can see the full post of what we are using in our 2015/2016 curriculum reveal) and we are actually using the grade 1 level for all three grades! In this post I am going to show you a bit of what we did these last two months in our science curriculum and explain why it works so well for large family homeschooling or teaching multiple grades.
What is Nancy Larson Science Curriculum?
Nancy Larson Science is a complete science curriculum that runs from Kindergarten through to grade 4. It is the most comprehensive science curriculum I have found, going into extensive detail, even in the early grades, but not overwhelming to the teacher or the student. It is a scripted curriculum, meaning everything you say and do is written out for you (take a look at the video sample lesson below to see why we love that). Each year comes with your Individual Student Units (Grade 1 has 6 student booklets), your teachers guide as well as all your picture cards, links, books, and hands on resources. You can see what comes in the box in our Opening the Box Post Here. It is designed to be taught 2-3 times per week which is perfect for busy homeschool moms, giving you lots of flexibility with how you schedule your lessons.
The Grade 1 full science curriculum is $289 USD which, if you're anything like me with a strict budget to stick to, may cause some alarm! However, considering I am using this as a full curriculum for three different grade levels, it is actually a really affordable family science curriculum and the kids love it! They have free shipping within the US and ship to Canada as well.
If you are interested in purchasing, click on the image above to see their online store or CLICK HERE.
Nancy Larson Science Booklet B: Observing Trees
We have been working on our second booklet, Observing Trees. This section is divided into 17 lessons so it has taken us a bit longer to complete. We have learned about the parts of plants and trees, the cycles of plants and trees, the seasons of plants and trees, the seeds of plants and trees, etc. Take a look at a few of the fun activities and lessons we have done.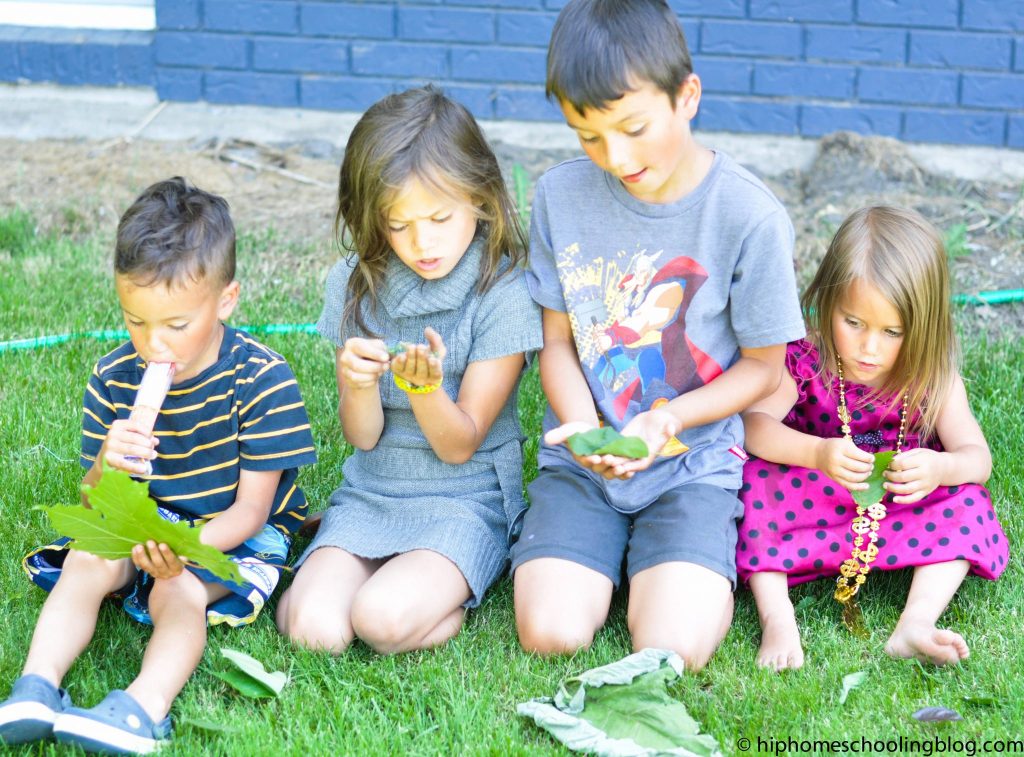 We started off the booklet by learning about different parts of trees. We talked about deciduous trees and evergreen trees and how they are similar and different. We compared different types of leaves, broad leaves and needles and contrasted what makes a shrub different from a tree.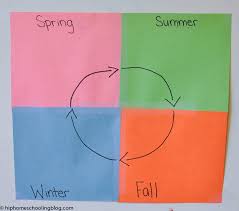 Next we learned about the seasons of deciduous trees, specifically the apple tree. We read the book, "The Seasons of Arnold's Apple Tree" by Gail Gibbons (this was included with our science curriculum).
Next we hopped on over and talked about the fruit of deciduous trees and compared seeds. We looked at a ton of different images of seeds from different fruits, cut open some fruit of our own to see what was inside.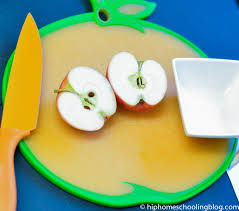 We next talked about the life stages of a tree from seed to tree. Again, your science curriculum comes with a large packet FULL of photos to go along with your lessons. I find this super handy because I don't always want to go searching on google for pictures. It also makes it much simpler to take our science on the go. I can pack up the few image cards I need before the lesson, pop them into my book and we're ready to go for a nature walk to learn on the go!
Lastly, we talked about the rings of a tree and how trees are used (home for animals, shade, oxygen, wood, etc.). We had a "tree cookie" (cross-section piece of a tree trunk) and hand lens included in our teacher packet and the kids had so much fun measuring the diameter and counting the rings to discover clues about the tree it came from.
A Sample Lesson with Nancy Larson Science Curriculum
Wondering what scripted looks like? Take a look at this sample lesson video. The lessons take about 10 minutes (sometimes more, sometimes less) and are literally open and go.
If you have any questions or are interested in purchasing the curriculum, hop on over to their site and feel free to send them an e-mail. They are super helpful and full of great advice for which program you should choose! Simply
CLICK HERE
for more information.
What do you use for a science curriculum?