Let's talk about my kinesthetic, right-brained, backwards-thinker, random access memory daughter, Selah. I love my daughter: she is spirited and jovial and goofy and quirky and a ton of fun. But put a book in front of her and I'm ready to pull out all my hair in frustration. Any logical explanation of how something works or why to do it a certain way is completely, 100% meaningless to her. So when it comes to reading, the logical steps don't seem to apply. From the day we learned our alphabet sounds (well, the year, you know what I mean) to now has been a struggle. There have been a lot of tears, frustration, and very few victories along our journey so far. She is currently finishing up grade 2 and only now are we *finally* moving on from 3 letter words (praise the Lord people) and on the verge of breakthrough to chapter books. I mean, we are on the precipice, just waiting to tip over to the other side towards (wait for it) independent reading! Woot woot! I have discovered that finding books for these readers, the ones who aren't quite ready for full chapter books but are beyond readers, is REALLY hard. So when I stumbled upon an amazing series by Carole P. Roman, I was all over it! Keep reading to enter to win an entire series of these short stories for kids ($186+ value) and don't forget to pin this for later!
Short Stories for Kids to Read
Carole P. Roman is a children's author who has written over 35 children's books. She has won over 100 awards for her books and sells them on Amazon (see them here). She has two full series as of now, one is the Captain No Beard series, the other is the "If you were me and live in…" (one for countries and one for ancient times) as well as individual books. We have been reading through both of the series together as a family and are loving them! I use them as picture book read alouds for my younger children and easy chapter books for my daughter (you know, the one of the precipice). Let's talk a bit about both of the main series to give you a better idea of if it will work for your reader.
This is the Captain No Beard series. It is a collection of 10 short stories with colorful illustrations and easy-to-read sections of about 2-5 sentences per page. They teach character values such as being kind even when someone is different, being a team player, sharing, being a good friend, etc. The stories are creative and engaging, the characters are loveable and funny, it is an excellent series and a lot of fun for children of all ages! The series is "officially recommended" for children ages 3-9 (or preschool to grade 5) so there is a large age range of children who would enjoy these books whether you are reading them aloud or they are reading them independently.
This is the "If You Were Me" series. It teaches children about different parts of the world covering geography and culture in a story setting. This is an AMAZING series and has won a ton of awards, which you can clearly see why as soon as you open it up. Your children will go on a journey through a different part of the world and be able to put themselves in that country. What would it be like? What might their name be? What might they see or hear? Where are some of the places they might visit? It marries imagination and reality with bright and engaging illustrations to tie it all together. The pages are between 1-4 sentences and include a pronunciation guide for each word in another language (which your children will be learning in this series by the way). There is also a pronunciation guide at the back of each book which tells you how to pronounce each word and what it means. I can't even begin to tell you how cool these books are, all I can say is, go check them out! They are one of the pinnacles on our social studies shelf and will be enjoyed by our family for years to come! Take a look at an inside glimpse of one of these short stories for kids:
Other Short Stories for Kids by Carole
Carole has written a number of stand alone books as well that are simply treasures. One of them has a comfortable home in my boys' room as their bedtime book and the other is a favorite one for my daughters. They are rhythmic and lyrical, they rhyme and they are perfect for a bedtime story to read together. The books are beautiful illustrated (like all her books) and not too long for short attention spans. "Rocket-Bye" teaches children about outer space and the names of some constellations and the planets while "Can A Princess Be A Firefighter?" teaches girls that they can be anything they put their mind to! Take a look at the inside of one of these books: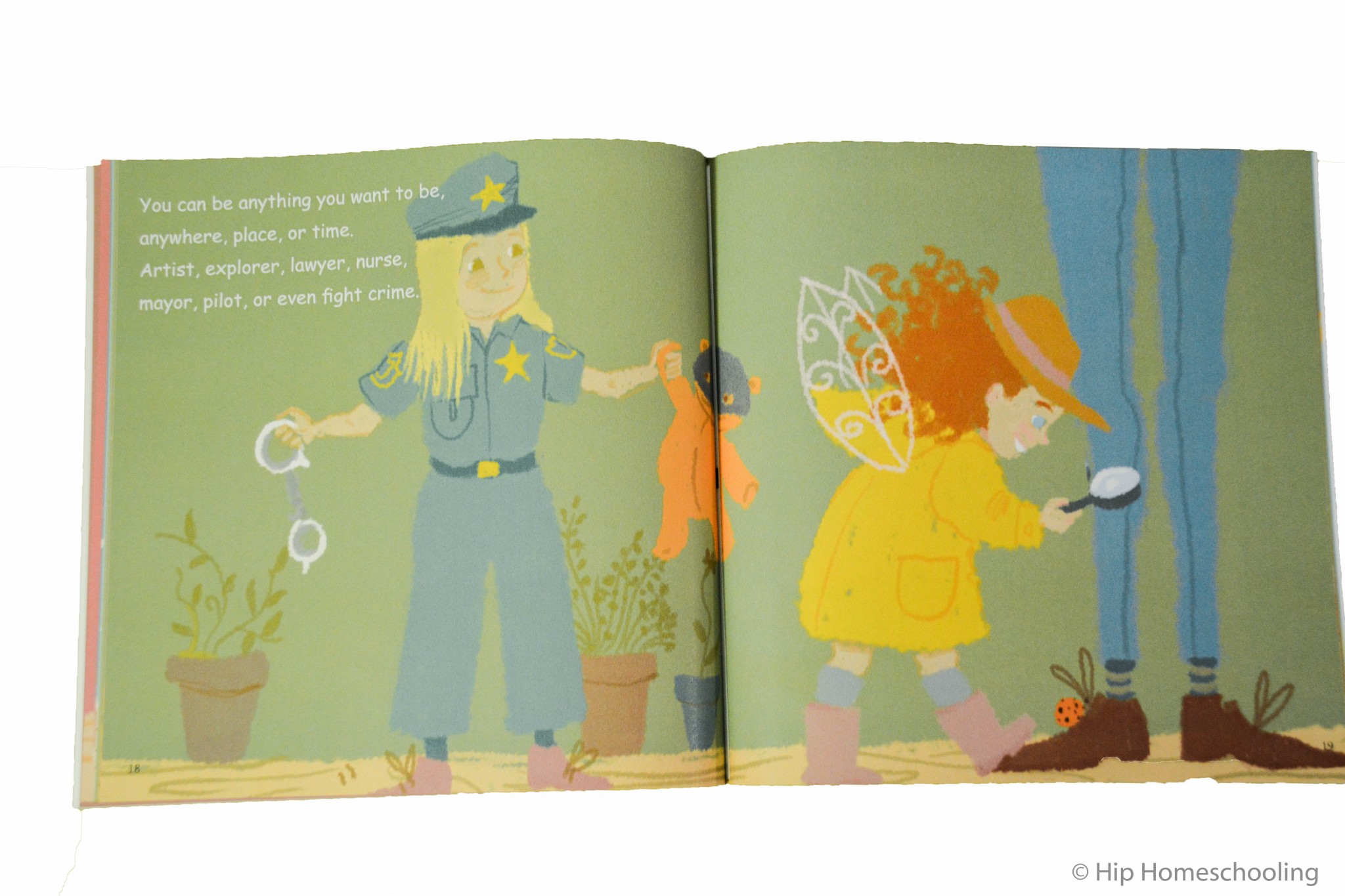 How to use these short stories for kids to explode your child's reading…
When we started reading this with my daughter, we read it together. She would read a page and I would read a page. We then graduated to her reading a sentence and then I would read a sentence. Lastly I allowed her to read them on her own with some help on any words she got stuck on. All in all it was a smashing success. The pronunciation help in the "If you were me" series was a huge help to her and her confidence grew as we laughed and learned together with Carole. As a grandmother, Carole knows how to inspire children's imaginations and maximize those teaching moments. We have enjoyed every book we have read so far and keep these books in our read aloud basket to pull out on request (which happens a LOT in this house!). If you are looking for a good series to bring into your story time or some easier short stories for your struggling reader, this is an amazing option and one that I know you will love as much as we do!
To find out more, head on over to Amazon to see all the books in her series! You can also find her on her website here or on Facebook.
What are your favorite children's book series right now?