If you have been wanting to start a bullet journal but don't have the motivation, money, or know-how to do it, I am going to break it down into 3 easy steps. The best part is, this post is part of a 31 day series ALL ABOUT bullet journaling. So you can find lots of inspiration over on the landing page here. You can find more comprehensive lists out there, that is not my goal today. My goal is to take you from having nothing to a functional bullet journal (for you) in just a few steps. The more you can simplify your planning, the more successful you can be in the long term. I always suggest people build a strong foundation, a habit of planning, keeping it as basic as possible. Once they have built that foundation, it is much easier to add in your own unique flair and get more creative. Slow and steady wins the race, right? Stay tuned for a huge giveaway at the end!
Start a Bullet Journal Step 1
The first thing that you really have to have in order to bullet journal is a notebook. Let me clarify that there is a HUGE range of notebooks out there. There are ones that are specifically designed for this kind of planning in that they have an index and page numbers and thicker paper so that your pens don't bleed through. But in theory, any notebook will do! The notebook that I use for my blog bullet journal is from Goulet Pens. It is called a Leuchtturm1917 and I chose the dot grid style (though regular grid is available as well). This is one of the most common bullet journal notebooks out there, there are a ton of bright colors available and it is high quality. The paper is thick, it comes with an index, and it is wide enough for lots of space as you put together your collections. For more information on the notebook, take a look at this post with videos and pictures.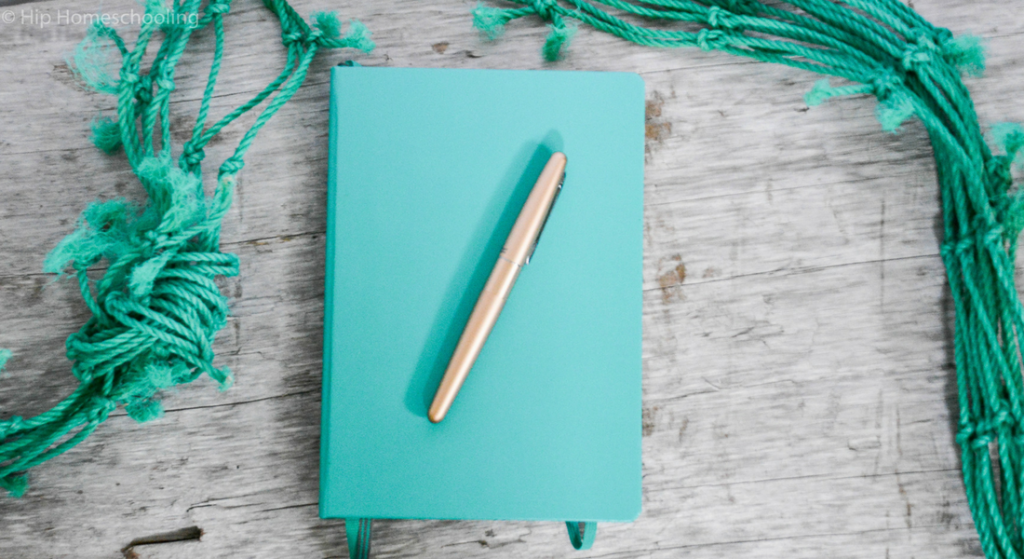 Start a Bullet Journal Step 2
The next thing you need is a pen or some sort of writing instrument. I know it seems basic (because it is, bullet journaling is based on simplicity) but it is worth talking about quality pens that will flow across the page. The one I am using as my main "workhorse" right now is the Pilot Metropolitan in gold with a fine nib. This pen is affordable and the tip is very fine, perfect for small handwriting. It is a fountain pen, it is sturdy as a pen and yet not too heavy (which doesn't bode well for the amount of writing I do). The best part is that you can get a converter to allow you to fill the pen with your own ink. This means that it is a pen that can last you through your bullet journal journey. It is available in a variety of colors and sizes. For a video walk through of the pen's features and how to refill it with ink, take a look at their post here. Below you can see a spread in my blog BUJO (bullet journal) where I used the Pilot Metropolitan.
Start a Bullet Journal Step 3
Once you have your supplies, there is only 1 more step and that is to get planning! The main bullet journal method is to have your collections (things you refer to often, want to track long term), your monthly planning and your weekly planning. Often people will do yearly and quarterly planning as well, but if this is your first bullet journal, I recommend starting off a little more simply. The beauty of the method is that you can add in something anywhere in the book and just refer to it in your index so you can find it again. It doesn't have to be in order, you can set it up the way your life and brain naturally flow. And I promise you, it will only get better the longer you do it! Weekly planning can be as simple as writing down the days of the week and making lists. Don't get overwhelmed by the artsy bullet journal spreads out there, start off with what is manageable for you and give yourself grace to grow! If you want some bullet journal inspiration, come follow my bullet journal ideas board on Pinterest. This is where I pull most of my inspiration and I add to it weekly.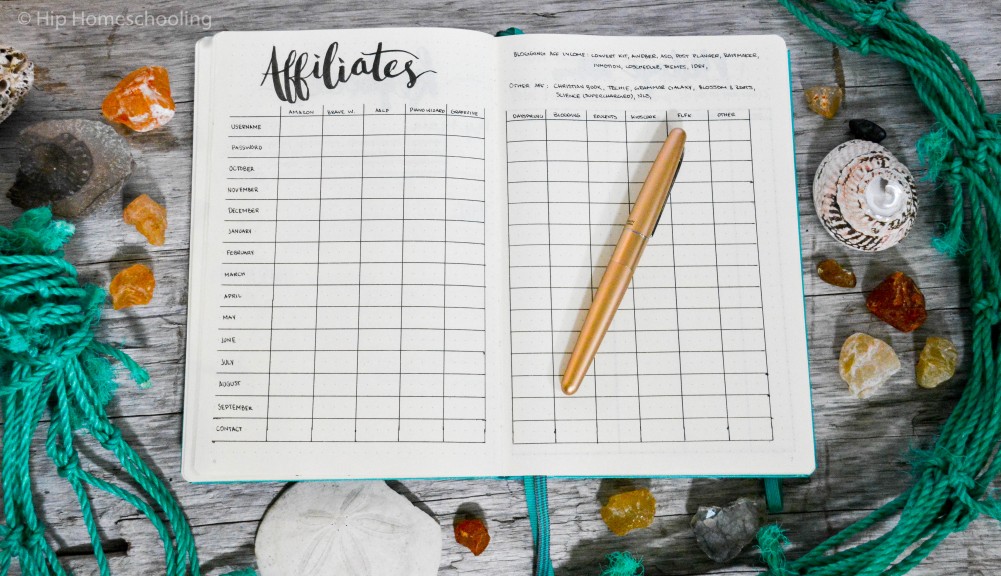 If you want more information on the different inks you can purchase or aren't sure what to look for, they have an awesome post on ink and pens here.
Start a Bullet Journal with this HUGE Giveaway!
I am SO excited to be partnering with Goulet Pens to offer this amazing giveaway! For the next 2 weeks, you will have the opportunity to enter to win everything you need to start a bullet journal of your own! They are generously donating an emerald dot grid Leuchtturm1917 and a fine tip gold Pilot Metropolitan fountain pen just like the pictures above! All you need to do to enter is use the simple form below and then stay tuned. Make sure you provide a valid email address that you check often as the winner will have 24 hours to respond with their address or I will choose another winner! This giveaway is open to both the USA AND Canada. Good luck!
Learn How to Brush Letter with Me!
Tomorrow is going to be awesome! I have an amazing free brush lettering package for you with the entire alphabet in both capital letters AND lowercase letters to practise. You can print off a few and keep practising until you build some muscle memory! I can't WAIT to see your brush lettering pics. Make sure to tune in!
Did you know this is part of a 31 day series? There will be a post each day this month showcasing how I use bullet journaling. We will talk about the tools you need and I'll review some of my pen hoard (including my brand new flex fountain pens, eeeeek!). There will be videos, pictures, hand lettering practise pages, doodle challenges, journaling prompts, some amazing giveaways, and hopefully a TON of inspiration to get you writing in your planner, whatever that may look like for you! How can you get on board?
BOOKMARK THE LANDING PAGE (that is where all the posts will be added throughout the month)
FIND ME ON INSTAGRAM (I'll be posting the daily posts there)
USE THE HASHTAG: #PlanWithRebecca and #planninginspiration4u on Instagram for a chance to be featured on my page!
JOIN THE NEWSLETTER (if you want an short update on the latest post in your inbox)