I remember the day my first Traveler's Notebook (TN) came in the mail, to be quite honest everything else stopped. Everything that had been high on the priority list was bumped, I needed inserts, pronto! Being my first go at it, I wanted to make my own (I wasn't about to WAIT for them to come in, are you crazy!). So I set about designing some ready made inserts and put them up on my Etsy shop. I made a cute little meal planner, a grid booklet, dot grid booklet, blog planner, monthly, weekly, and daily booklets, even a homeschool insert and got to work assembling them all in my TN. It was a ton of work, but it was cheaper than buying booklets and I custom designed them to fit my life, I thought I was good to go. It was literally less than a month later that I discovered bullet journaling and my entire system went out the window! Today I am going to share a bit of how my TN has evolved over the past year and a quick video flip through to show you my current travelers notebook inserts and how I have them organized.
What to look for in Travelers Notebook Inserts
What works for me may not work for you. Are you looking for blank inserts to do bullet journaling or doodling or art in? Or are you looking for pre-fab inserts that have the framework there for you to just fill in? Etsy is my go to for inserts, there are SO many on there, but I have to admit it took me a while to figure out what terms to search, what size I needed and what I needed to look for. I am going to share all that info with you to *hopefully* make the process a bit easier!
Search keywords you want to look for: midori inserts, standard inserts, travelers notebook inserts, dot grid inserts, grid inserts, blank inserts, saddle stitched inserts, bullet journal inserts.
What you might want to consider: think about what you want to use this for. Do you need a lot of pages or are you looking for monthly inserts that you can change out each month? For me, after the work I have invested, I prefer as many pages as possible. Because of this, I am currently using the biggest inserts I could find with 60 full pages (double most book sizes). I use a lot of heavy lettering, felt tip pens, and fountain pens in my bullet journal so I also needed inserts that were heavier weight paper so that my pen didn't ghost or bleed through to the other side. So I searched for inserts that were made on 28lb. paper. I love the framework that dot grid gives me, it is light and clean and keeps me writing straight. I like the look of rounded corners and nice crisp white paper as opposed to ivory. It's the little things that make the difference. I searched long and hard for an insert like this and actually couldn't find one, they weren't made that big or that awesome. So I reached out to my paper crafting cousin and enticed her to set up a shop and supply me with inserts! 😉 They are AMAZING! If you want to grab some like mine, CLICK HERE or on the image below.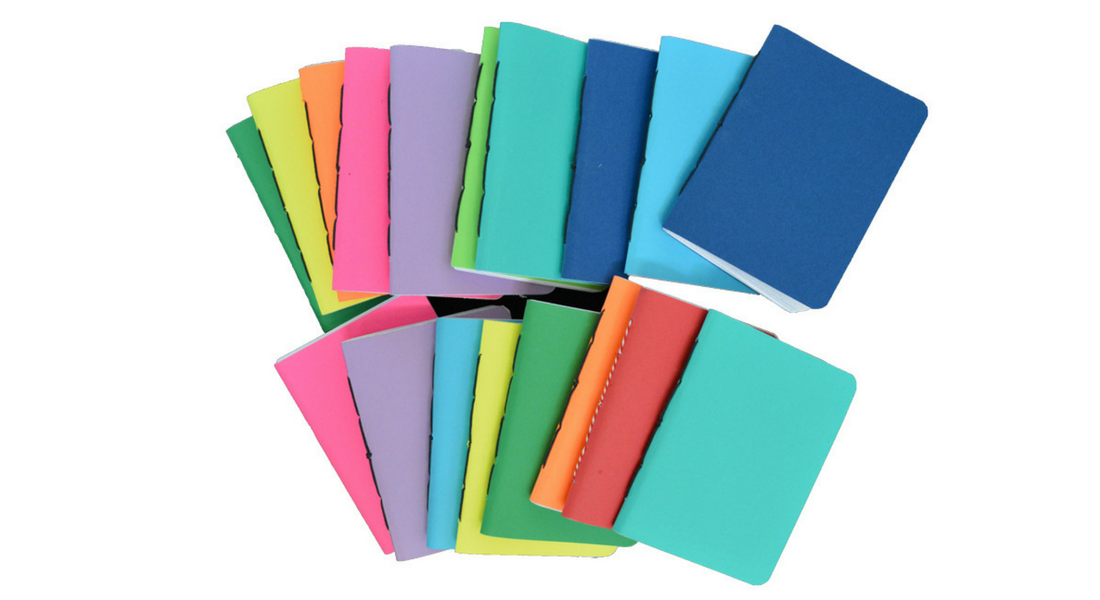 How to set up your travelers notebook inserts
Now that you have your inserts, how do you set them up? Like I said, I used to have an insert for EVERYTHING. If you saw yesterdays post you will know that I already had too many inserts to keep up with, the key is having the minimum amount that you can actually maintain. Now that my inserts are so thick, I downsized to just 3. I have one for my brain, one for my chaos and one for my spirit. First up is my collection insert, next I have my #momlife insert, and last I have my prayer insert. I threw in a few of my old inserts that I can't do without (and are thing and manageable in there) including my meal planner insert from my etsy shop and a blank brain dump insert. Take a look at the full set up in the video!
A HUGE Giveaway!
Tomorrow is a HUGE giveaway! I have partnered with the amazing team over at Goulet Pens to bring you an epic giveaway! I hand picked colors that I KNOW you are going to love, so make sure you tune in tomorrow or bookmark the landing page below so you don't miss it!
Did you know this is part of a 31 day series? There will be a post each day this month showcasing how I use bullet journaling. We will talk about the tools you need and I'll review some of my pen hoard (including my brand new flex fountain pens, eeeeek!). There will be videos, pictures, hand lettering practise pages, doodle challenges, journaling prompts, some amazing giveaways, and hopefully a TON of inspiration to get you writing in your planner, whatever that may look like for you! How can you get on board?
BOOKMARK THE LANDING PAGE (that is where all the posts will be added throughout the month)
FIND ME ON INSTAGRAM (I'll be posting the daily posts there)
JOIN THE COMMUNITY
USE THE HASHTAG: #PlanWithRebecca on Instagram for a chance to be featured on my blog!
JOIN THE NEWSLETTER (if you want an short update on the latest post in your inbox)
How have you set up your Travelers Notebook Inserts?
SaveSave