It's that time of year when many homeschoolers are looking at curriculum for the next year. I, myself have been in that place…worrying over my choice and if it will be a good fit for my child. It can be a stressful place to dwell. I too have purchased the lovely expensive curriculum only to realize a few weeks into "school" that I had made a mistake. My child and I ended up feeling frustrated, angry, and defeated. So, there sits that box curriculum, still…on the shelf, with many others that never worked for him.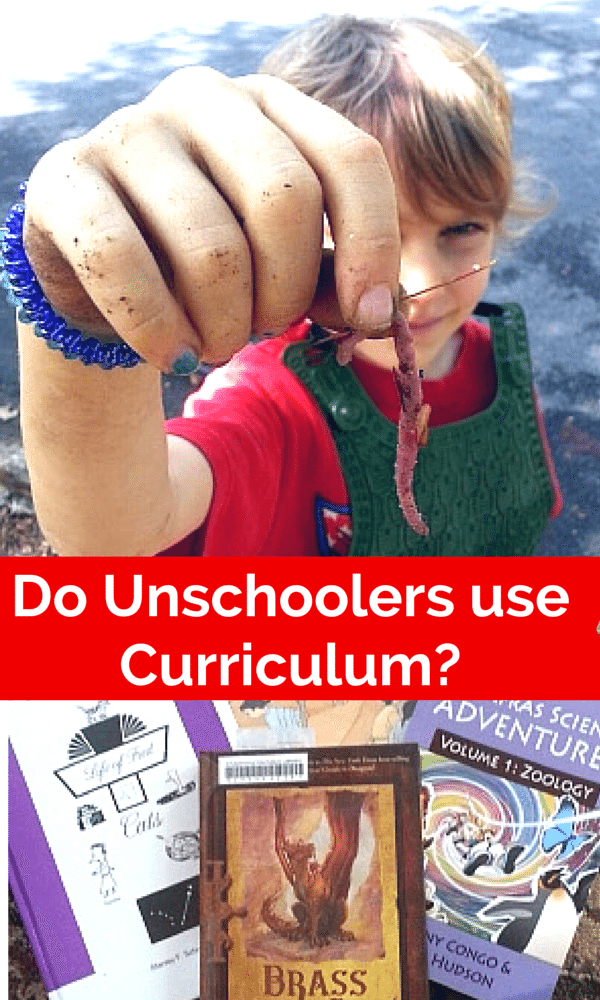 Before you stress out, remember this….
No one method of eduction works for everyone. Homeschool is a very personal choice. Every family is different. No child learns exactly like another or at the same pace.
We are Unschoolers. We follow our son's interests and never force learning. He learns what he wants to learn. This is our choice.
10 Resources we use as Unschoolers
With that said, here is my list of 10 things we cannot live without in our Unschooling journey. These are things my son chooses to incorporate into his life. That's right, he chooses. I hope you find something here that will work for your homeschoolers as well.
1. Library 
Books, Books, and more Books! If you don't have a library card yet, go get one!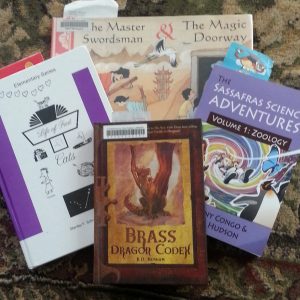 We have found so many treasures at our library. My son chooses whatever he wants. Some days he may come home loaded down with books about dragons, other days he may come home with nothing but books about China or Climate Change. I just never know with him! Several books, had to be purchased because my son loved them so much and didn't want to give them up!
2. The Sassafras Science Adventures Volume 1: Zoology 
This was a lucky find when we were going through curriculum's. My son adored this book and requests it regularly. He looks forward to the second in the series. Now, this is by no means the only science my son is exposed to, but he enjoys the story of the Sassafras twins.
3. Life of Fred 
Another lucky find while still in our curriculum stage. My son enjoys the adventures of the 5 year old math teacher, Fred and his doll Kingie.
4. Audible 
We love the Audible App on our Ipad. Many times when my toddler goes down for her nap, I will put an audio book on while my son builds with his Legos and I clean the kitchen. We are currently listening to The Fellowship of the Ring by J.R.R. Tolkien. 
5. Legos 
Because…Legos.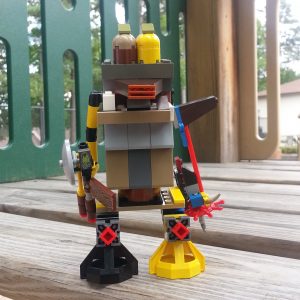 6. Minecraft  
Because…Minecraft.

  7. Boards Games
Chess, Checkers, Monopoly, Sorry, UNO, and Scrabble are  just a few of his favorites.
8. Internet 
I don't know how we would get through the day without the internet! The questions my son asks…. Some days he asks me the scientific name of prehistoric pigs. Yesterday he asked what Ear Wax was! Today he asked what made up gold! For those of us without an encyclopedia, the internet is our best friend. It's also great for looking up experiments! Today we made Borax crystals because he saw it on the internet. Oh, and lets not forget documentaries! Those are staples in our house.
We discovered this last year when we started to embrace a more unschooling lifestyle. My son LOVES Sam and Sofia. Yesterday we learned about Thailand! We usually dig a bit deeper than the information that is given. My son likes to know if any fossils are found in the countries he is studying and he likes to learn about any interesting animals there as well.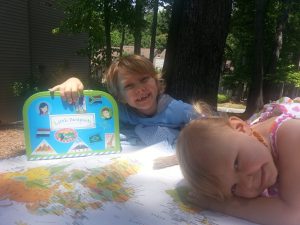 10. Museums, Zoos, Nature Preserves, & Parks 
We try to go to one of these every week if not more. There is so much to learn from nature. In addition to regular admission, these establishments usually have homeschool days as well. Also, once my son turns 8 years old, we will be able to volunteer at the our local zoo! He is super excited about that.
Earlier this week my husband and I talked with our son about everything he is learning, if he was happy with the 10 items above, if we should change anything or add anything. For example, does he still enjoy Little Passports or does he want to move on to something else… He was very adamant that he didn't want to do away with anything.
He did suggest, however, adding in a few more STEM and experiment type activities. We researched together and he is very excited about what we found. So in the coming month we are going to try out the following: Groovy Lab in a Box, Think Fun Maker Studio, K'nex, Magic School Bus Science Experiments, and Tinker Crate.
So, do unschooler's use curriculum?
I cannot answer for others. We have found that our son learns best when he isn't forced into learning, but gets to choose for himself. Whatever that looks like. I feel that is the important thing. Find what works best for you and your child and do that.
CLICK HERE to get the Magic School Bus Science Club for 50% off for a Limited Time!