Math seems to be one of the most difficult subjects for homeschoolers. Finding curriculum that your children not only enjoy but actually retain and understand the concepts can seem daunting, if not impossible. I have a very kinesthetic learner as well as a very visual learner. For both of these children, traditional math workbooks are useless. My visual learner needs to see the problems broken down and my kinesthetic needs to actually do, build, create, and solve the problems… physically. Before I found out about Math U See we were doing two times the amount of math. We would do a traditional textbook and then I would have to adapt it and do additional activities with more hands on math applications to help my children understand. Math U See changed everything for our homeschool! I am so excited to share with you the BEST hands on math curriculum PLUS an amazing giveaway for you to win a level of your choosing, so make sure to pin this image for later!
What is Math U See? Is it Common Core Aligned?
Math U See is a multi-sensory math curriculum for children from K through 12. It focuses on not just teaching a concept but mastering it. Available resources include:
Student Workbook.
Student Test and Activities Booklet.
Teacher Manual.
Instructional DVD.
Integer Block Set.
Skip Count and Addition Songs CD.
We purchased two sets of blocks plus the beautiful block storage boxes to keep them all organized. This allows us to use the blocks with all our children, even if they are all doing math at the same time. Although it was a bit of an investment the initial year, each year becomes less expensive as we build our library of DVD's and teacher manuals and I now spend less than most my friends do on their math. If you are purchasing from mathusee.com, you may be wondering whether this curriculum is common core aligned or not. I wanted to make sure I was up to speed so I asked the company personally and was told that it is not common core aligned. Because their program is not based on grades but rather on concepts, they cannot be common core aligned.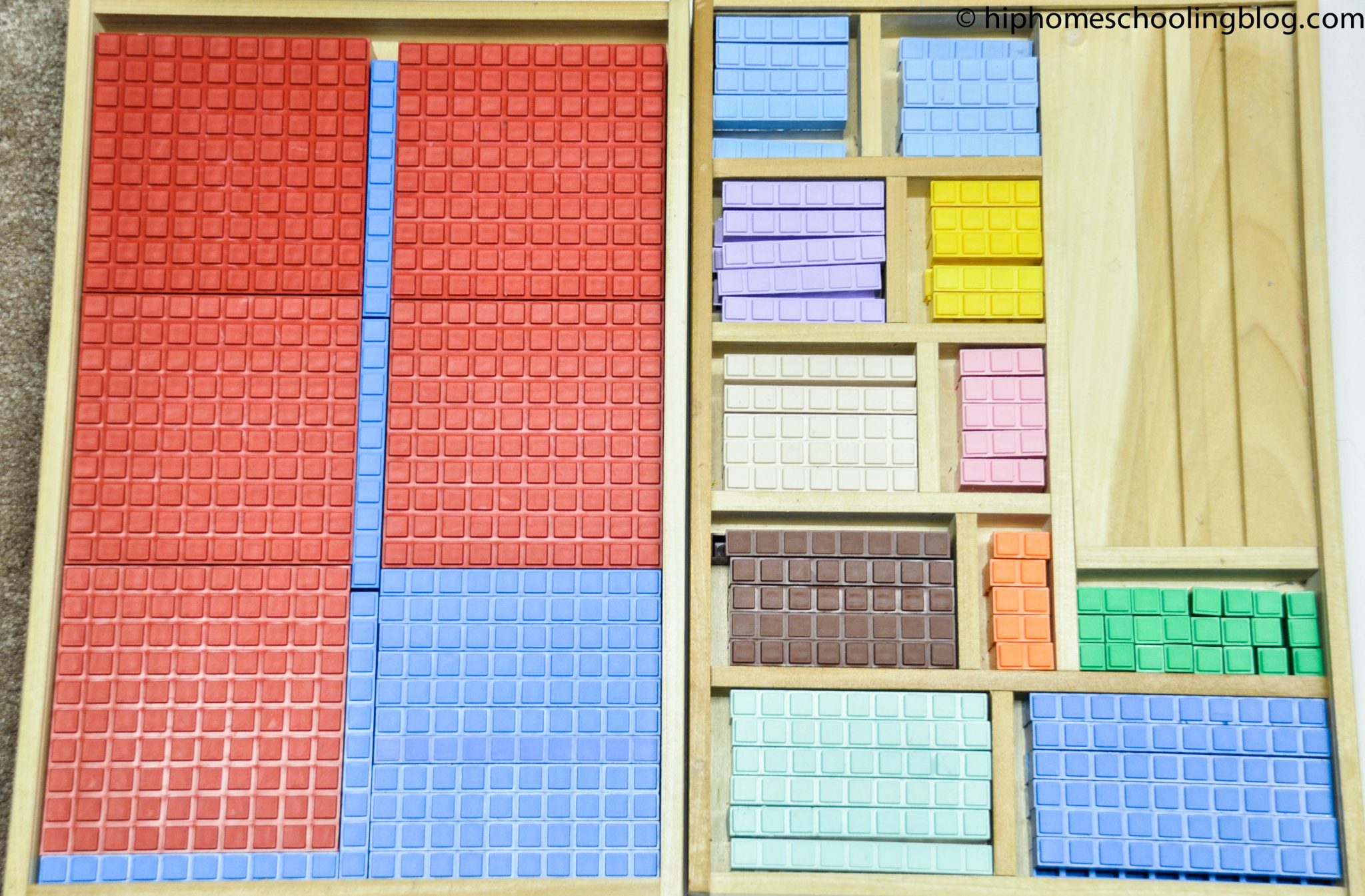 Hands On Math that Helps Children SEE the Problem.
Before children begin in their workbooks, they start with watching their lesson on the instructional DVD. This is a video lesson taught in a classroom setting. The teacher on the video speaks and engages with a classroom full of kids, which my kids love! They love the little math jokes and feel like they are part of a larger class. During the lesson, they see what they will be doing that week in their workbooks, how to do the problems, and how it looks using the blocks. Your week is divided into daily lessons which are 2 pages each. During the week, students use their blocks to help visualize their math problems as they are working through them. The visual aspect of the videos combined with the colorful blocks help students form connections between numbers and tangible objects.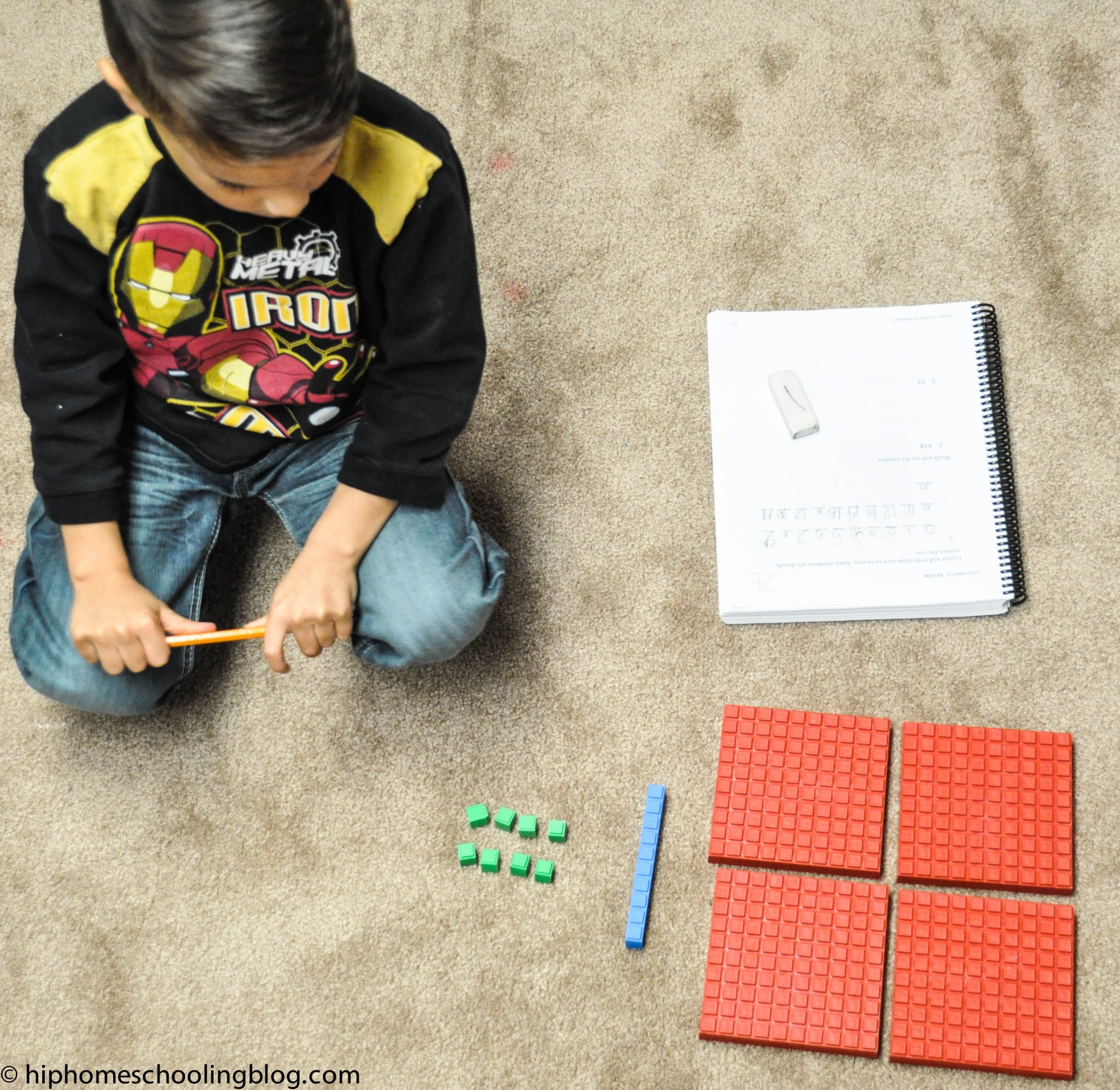 Hands on Math that Allows Children to DO the Problem.
During their lessons, not only will children be seeing their problems (not to mention hearing them through the use of the instructional DVD), but they will also be physically DOING their math. They will build the problem using blocks, they will physically remove blocks when they are subtracting, or group blocks when they are multiplying. For my kinesthetic daughter, this math curriculum is the only one we have had success with. We keep on coming back to Math U See and the instant calm that comes over her once she has her blocks is really amazing to see. She stops doubting herself, her confidence is coming back. The lost look on her face disappears and she is so proud to show me that she CAN do it!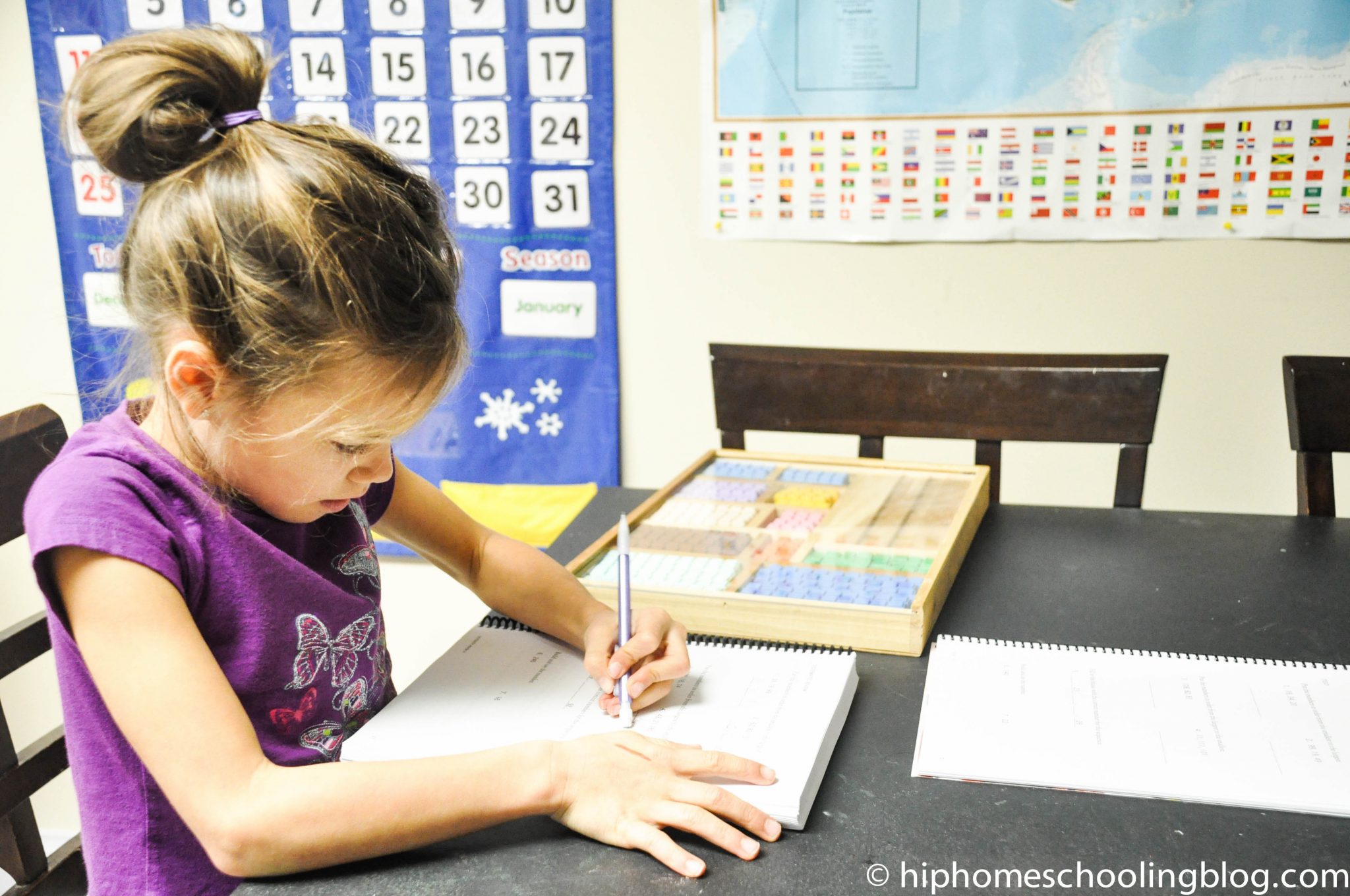 Hands on Math that Helps Children MASTER the Concept.
My favorite aspect of Math U See that I don't see a lot of other math curriculum's adopting is concept mastery. [tweetthis remove_hidden_hashtags="true"]Our society views education with a blanket philosophy: covering a little bit of everything[/tweetthis]  The problem is that kids are left floundering. Many children do not fully understand the concept before they move on, when the book goes to review time, they haven't actually retained the idea. Other children catch on quickly but while they understand it at that level, instead of approaching it from multiple angles, they move on and lose progress. Math U See's mastery approach ensures that your child not only understands addition (for example) but can add without their fingers, add quickly, skip count, has memorized their addition facts, etc. They even have a handy skip counting and addition songs CD to put the facts to music. Play that CD in the car while you are driving around and your kids will have their skip counting (and therefor the foundation for multiplication) and addition facts down in a jiffy!
I put together a fun little video for you guys showing you how Math U See approaches place value. My son had so much fun with this activity and within about 30 minutes, he fully understood place value!
Enter the Giveaway to Win a complete Universal Set!
Math U See is generously giving away a complete Universal Set! This is $139 value and includes the Instruction Manual with complete solutions, Instruction DVD, Student Workbook, Tests booklet, Integer Block Kit, and 12 months of access to their new Digital Pack, which includes the Skip Count Songs MP3s and Songbook PDF! Get it all… for FREE!
This giveaway is open to both residents of the USA and Canada! Before you enter, take a look at the website at figure out which level your child would need. You can find that out by taking the placement test online. Also be sure to use a valid e-mail address as that is how I will contact you if you win! Don't forget to add rebecca@rebeccaspoonerpgblog.com to your contact list so my email doesn't go to junk!
Have you heard of Math U See?
For more information, check them out online on Facebook, Twitter, or their website in Canada or the US!