Looking for a detailed list of available Preschool curriculum to help you start with your little one? Look no further! I'll give you a brief overview of each program, the cost, and links to go find more details! Make sure you stop and pin this post for later so you don't lose it!
If you have older children, don't forget to check out the Master Homeschool Curriculum List.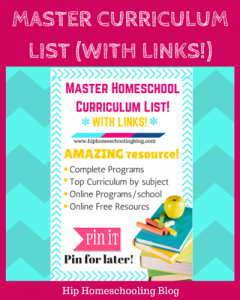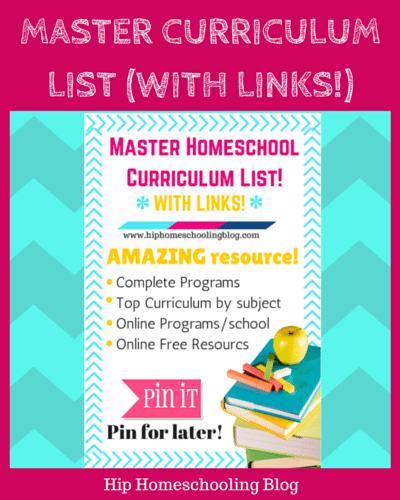 Top Preschool Curriculum Choices for Homeschooling.
1. WinterPromise: This is what we are using for 2016/2017 year this year, and it pretty much makes all the other preschool curriculums we have tried pale in comparison. I LOVE this program, it covers all your subjects, it is open and go, it is Charlotte Mason inspired (which means lots of hands on and fun, no busywork), it has a weekly planner that you just open and can see what you need to do for the week, the resources are incredible quality, we are blown away! Check out my full review by clicking on the image below or CLICK HERE.
2.Horizons Preschool Curriculum
Horizons preschool curriculum is designed and published by Alpha Omega Publishing. It is a Christian based curriculum and available in a number of different formats. They have a complete curriculum for 3 year olds as well as typical preschool age (4 year olds). They also have multimedia DVD's to accompany the program, though those are expensive and not necessary to the program if you are on a budget. The program itself is set up with daily worksheets. If you have a little keener on your hands who loves to color and cut and work, this program will work awesome for you!
Horizons for Three's Set   $66.56
By Alpha Omega Publications
Prepare your three-year-old for preschool with a program precisely designed to address cognitive development, pre-reading and numeracy skills, and language acquisition. Integrating Bible stories with school readiness, the Horizons for Three's curriculum set features 40 weeks of lessons and activities to help your child get ready for a lifetime of learning!
| | |
| --- | --- |
| | Horizons Preschool Curriculum Kit $113.36By Alpha Omega PublicationsThrough biblically-based lessons, preschoolers will be introduced to social studies, language arts, math, phonics, science, health and safety, arts and crafts, music, and physical education. The hands-on activities are perfect for little bodies, while concepts are reinforced through games, songs, poems, and drama to prepare your preschooler for kindergarten-type games. 180 lessons. |
| | |
| --- | --- |
| | Horizons Preschool Curriculum and Multimedia Set $272.66By Alpha Omega PublicationsThrough biblically-based lessons, preschoolers will be introduced to social studies, language arts, math, phonics, science, health and safety, arts and crafts, music, and physical education. The hands-on activities are perfect for little bodies, while concepts are reinforced through games, songs, poems, and drama to prepare your preschooler for kindergarten-type games. The multimedia elements include captivating stories on DVD and Christian songs on CDs and CD-ROMs that coordinate with lesson themes presented in this curriculum. 180 lessons. |
3. All About Reading Preschool Curriculum $79.95 (Basic) $119.95 (Deluxe)
All About Reading is a reading program for kids and it is phenomenal! It is secular in that it is a neutral program, without any religious focus. It works with all learning styles (especially kinesthetic, hands on learners!). The pre reading program is designed for preschoolers and kindergarteners and is available in the basic package or deluxe. The deluxe comes with reading cards, teachers manual, student activity book, a plush puppet, books, and more! The program is so simple, fun and engaging that your preschooler, no matter how they like to learn, will LOVE IT! I have done this program with 3 very different kids (an audio learner, visual and VERY fidgety kinesthetic) and all three of them thrived with it. The lessons are short and manageable for short attention spans. Click on the image or CLICK HERE for more details.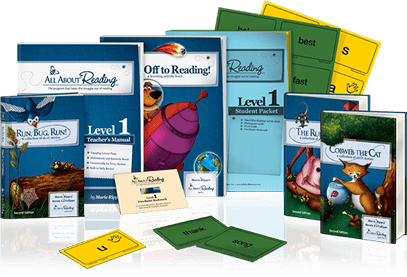 4. A Beka Preschool Curriculum
A Beka is a Christian based curriculum and is available from 2 years old all the way up. They have a phenomenal Bible program with large picture flashcards and coloring books that go along with them, etc. They are generally fairly affordable and you can get the separate workbooks for $10-$12 and up. They have comprehensive teachers guides, though they really aren't necessary at this young age. Their art books are my all time fav! The projects are easy to do with what you have on hand, they are organized by season of the year so you just go through the book in order and they are low prep, low mess 😉 A Beka is very traditional in their homeschool style, meaning workbooks workbooks workbooks. Again, this works really well if you have a little 3 year old that wants their own school book. But if they don't like listening to instructions, sitting still, don't enjoy coloring, this may not be the program for you.
| | |
| --- | --- |
| | Homeschool Preschool Bible Kit (Two- and Three-Year-Old Kit) $53.80By A Beka BookInstill in your young children a love for God and a basic knowledge of the Bible! This A Beka Book 2s & 3s Preschool Bible Kit will teach children about Old and New Testament Stories and how much God loves children. The Flash-a-Card-Bible Stories books include full-page, full-color illustrations to show children during the lesson; the stories for each card are included in a tear-out section in the middle of the book. |
Child Art for 3s, Second Edition $10.95By A Beka Book
Children will have fun learning basic preschool concepts in this enjoyable art book. Designed for three-year-olds, kids will learn colors and shapes and how to follow directions; projects also develop eye-hand coordination. The pictures have been drawn with wide, colorful lines and a simple style especially with the preschooler in mind. Poems have been included on some pages to make learning more fun. Nursery-designed for three-year-olds.
5. Sonlight Preschool Curriculum
Sonlight is another Christian based preschool curriculum but it is also literature based. Imagine snuggling on the couch with your little one reading books together and you have captured the dream of Sonlight. I personally found it a bit challenging with my kids because they have a hard time sitting still and listening to books, especially if there aren't engaging pictures the whole way through at that age. For more on my experience with Sonlight and why it didn't work for our family CLICK HERE. But it does work fantastic for some people, especially if you only have one or two kids and they are more of auditory learners. They have a number of different packages available or you can purchase the books separately. They have preschool and PreK available, though they are a bit advanced so I recommend really checking out the program to see which would work the best for your child. The full preschool kit is $299 $333.86 (price went up since I last posted, sorry guys). The days are VERY laid out for you in the instructors guide, open and go, which is one of the highlights of the program! Learn more here.
6. Mother Goose Time Preschool Curriculum
Mother Goose Time is a preschool subscription curriculum. It is an amazing program that works really well from a mature 2 all the way to a 5 year old. It includes little bags for each day with books, crafts, activities, etc. It has a comprehensive lesson planning book, supplies list for the month, manipulatives, audio CD's, displays, and more! It can work amazing if you want to try a Montessori classroom as you can make little themed activity trays. It incorporates all your subjects and comes with everything you need. It works well with all learning styles and is a great price for the value of what you are getting. We have used this program for nearly a year with all our kids and the older ones loved it right along with the littles.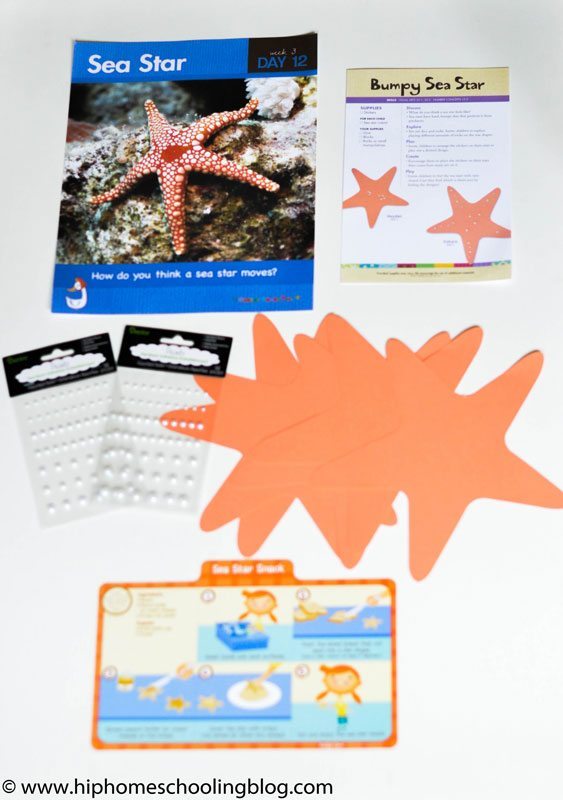 7. Timberdoodle Preschool Curriculum
Timberdoodle is a complete curriculum kit curriculum. They mix a bunch of different curriculums together and it is incredibly conprehensive. They include manipulatives, hands on stuff, workbooks, everything you need for the year for all your subjects. They have secular kits, Christian curriculum kits or make your own kits. The sky is the limit with Timberdoodle, but it is PRICEY! I have personally never tried it but many people I have talked to have said it is worth every penny, and looking at the book list… I could see why! They seem to have compiled all my favorite curriculums in one spot and it's one click shopping! It is free and FAST shipping, definitely worth checking out! Here are the prices, for more info click on the image below or CLICK HERE.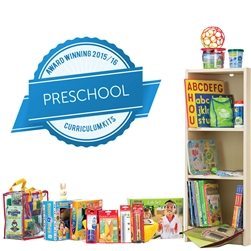 8. Time4Learning Preschool Curriculum 
Time4Learning is an online curriculum/program for a monthly membership. They are $19.95/student per month and it is a lot of fun. If you have a really young preschooler (2 or 3) they would possibly have trouble with working a mouse or figuring out how to use the program but a mature 3 or 4 year old could do this program easily and would love it! "The Time4Learning preschool program combines technology, animated characters, original stories and fun music to inspire a love of learning in the littlest e-learners. Ed Mouse and his friends guide children through more than forty topics such as numbers, letters, rhymes, self, time, music and colors."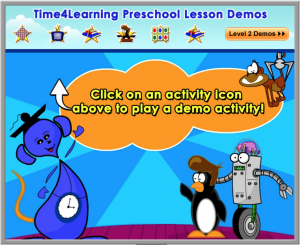 9. Heart of Dakota Preschool Curriculum: Little Hands to Heaven
Heart of Dakota is a preschool curriculum that is open and go. It is Bible based, engaging, and has everything you need for:
letter recognition
letter formation
letter sounds and motions
early math skills
Bible activities
devotional topics
art projects
dramatic plays
active exploration
finger plays
music
The Little Hands to Heaven is $46.95 and you can see examples of the program on their website HERE or by clicking on the image below.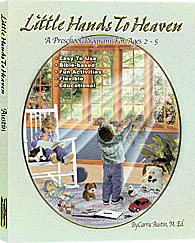 10. Before Five in a Row Preschool Curriculum
Before Five in a Row is a secular literature based preschool curriculum. It takes some of the more popular titles in preschool books and creates a comprehensive unit-study type approach to learning through reading these books. It is great for auditory learners or cuddly little ones, it is low pressure if your child has high expectations for themselves. It can be a great introduction to "school" without the pressure of doing an actual curriculum. The books are all available at your local library and the teachers book is $35. You can also purchase most of the books in the literature package for an additional $96.75, but again, the books are generally available at the library for no cost. It is a great way to start off without breaking the bank! For more information, CLICK HERE or on the image below.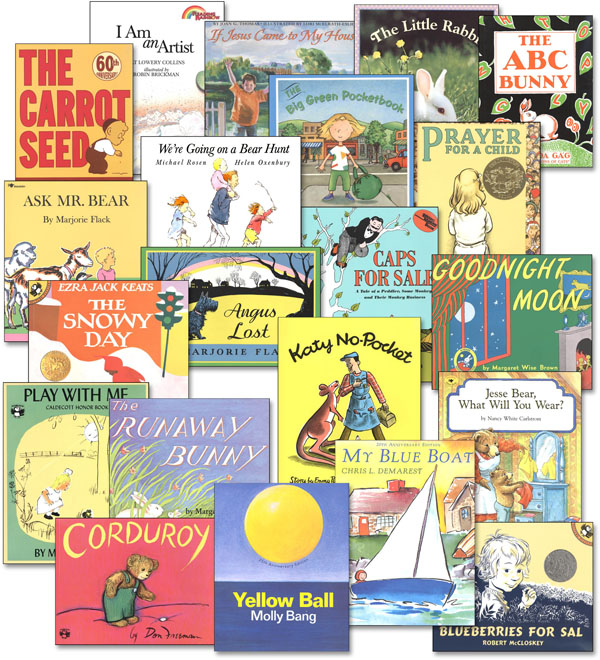 On a tight budget? God's Little Explorers is a Christian preschool curriculum for just $17! It is a digital download and you would print off what you need. It is a 28 week long program that takes about 30-45 minutes a day. She teaches the lowercase letters each week in order to help facilitate reading skills (many preschool curriculums only use uppercase and yet early readers are all in lowercase, it can be a huge problem!). It's mostly a hands-free, active program which is perfect for those short attention spans! Click here to view more details or on the image below.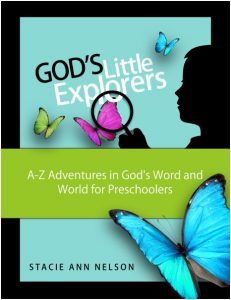 12. Little Passports: Early Explorers Edition
Little Passports is a monthly subscription program. Your first month you are sent a cute little orange suitcase and you go on explorations around the world, exploring and learning about new places each month. The early explorers edition includes coloring and stickers and activities and is a lot of fun to get each month for the kids! If you are looking for something really special just for your 3 or 4 year old, this may be what you are looking for! CLICK HERE or on the image below for more details.
13. Blue Manor Education Preschool Curriculum
Blue Manor Education is a VERY affordable COMPLETE preschool curriculum. They are ebooks so no waiting/paying for shipping! It includes 23 individual books, a teachers guide, PLUS right now they are offering a bonus 3 month premium membership at Splash Math, Chess Kid, and Lesson Trek, plus 3 free lessons from See The Light Art. The combined value of this Bonus Pack is $81!
The program is only $29.99 (on sale right now) and one of the most all-inclusive preschool programs for the price. It is Christian based and is focused on preparing children for kindergarten. It is easy to teach and requires no prep! Check it out by CLICKING HERE or on the image below!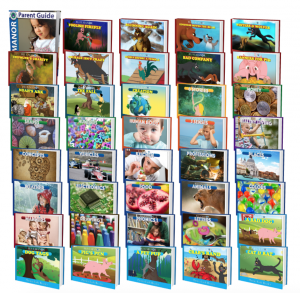 WinterPromise is a publishing company that sells amazing curriculum that they publish themselves (the WinterPromise exclusives) from preschool all the way through high school. It is a Christian approach and their complete preschool curriculum (with amazing books to build you library, covering ALL your subjects and tons of hands on manipulatives) is only $193. This is truly my favorite of them all, read my full review, get samples, see pics, and get an exclusive coupon code you won't find anywhere else HERE.
Do You have More to Add to the List of Preschool Curriculum? Comment below!
If you have more to add, post in the comments and I'll add it to the list! Make sure to check back in to see if new curriculum/programs have been added!
*This post contains affiliate link for your convenience, see my disclosure policy for more details