I have talked to a lot of homeschool moms who don't teach a foreign language. Some of them are worried they will confuse their kids when they are still learning English. Other homeschool moms don't feel qualified to teach what they don't know. I will answer these and other common questions and share why we are teaching foreign languages to our kids. Come read why and pin this image, you want to remember this post!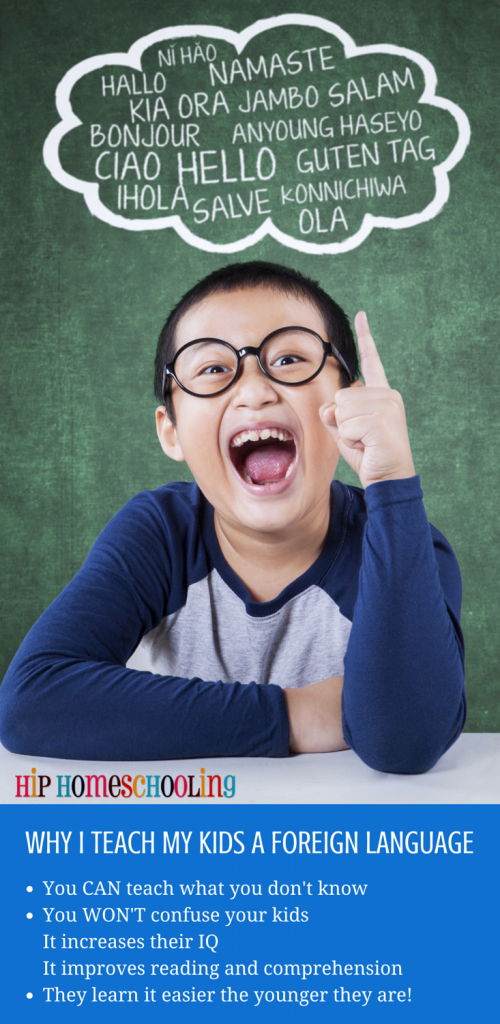 Does a foreign language confuse your child?
No, no and no again! This is a common misconception about teaching a foreign language. You can and SHOULD start teaching a foreign language at a very early age. The earlier the better! A child's brain is not like ours, it is open and receptive and like a dry sponge. It can easily handle the introduction or 2 or more languages from infancy and is actually primed and receptive to learning languages in a way that our adult brains cannot. They may mix the languages here and there but that is normal and temporary. Remember that even in learning English your child uses the language incorrectly as they learn and they eventually correct themselves!
There are so many studies on the benefits of introducing a foreign language early on. Take a look at this Research in Support of Elementary School Foreign Language Learning. There are all sorts of statistics and studies on there proving that learning a second language actually IMPROVES childrens' reading skills, increases their IQ, and that they learn and comprehend faster than high school students! The younger the child, the easier it is for them to learn a new language! The time is now!
My child needs to learn English first and then we'll learn a foreign language!
I LOVE this answer from 10 Myths You Will Be Told About Multilingual Children by the Multilingual Children's Association.
This is not only wrong, but totally counterproductive. After having already learned one language, it takes effort, more interaction, and motivation to learn a second language. Studies have concluded that learning them simultaneously is magnitudes easier for both baby and parents.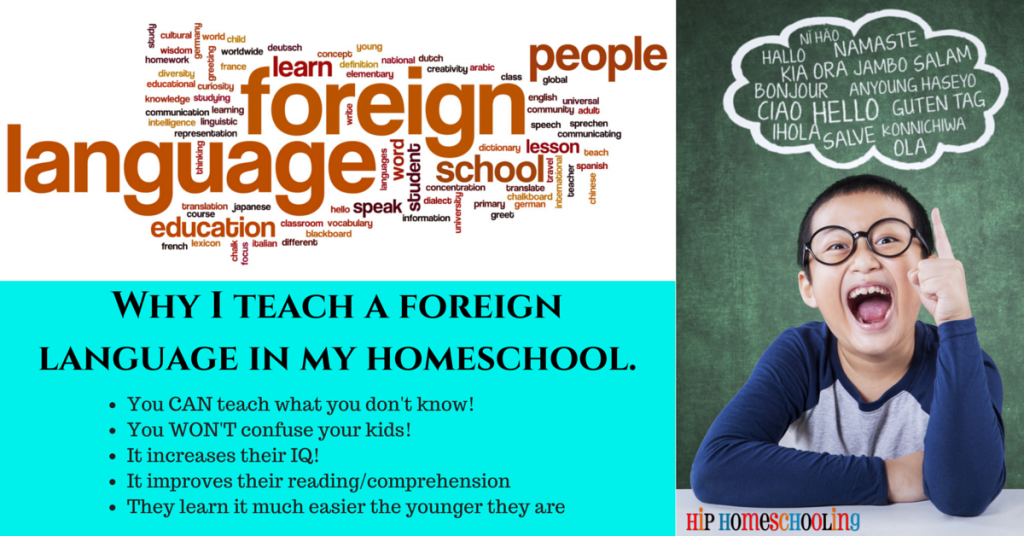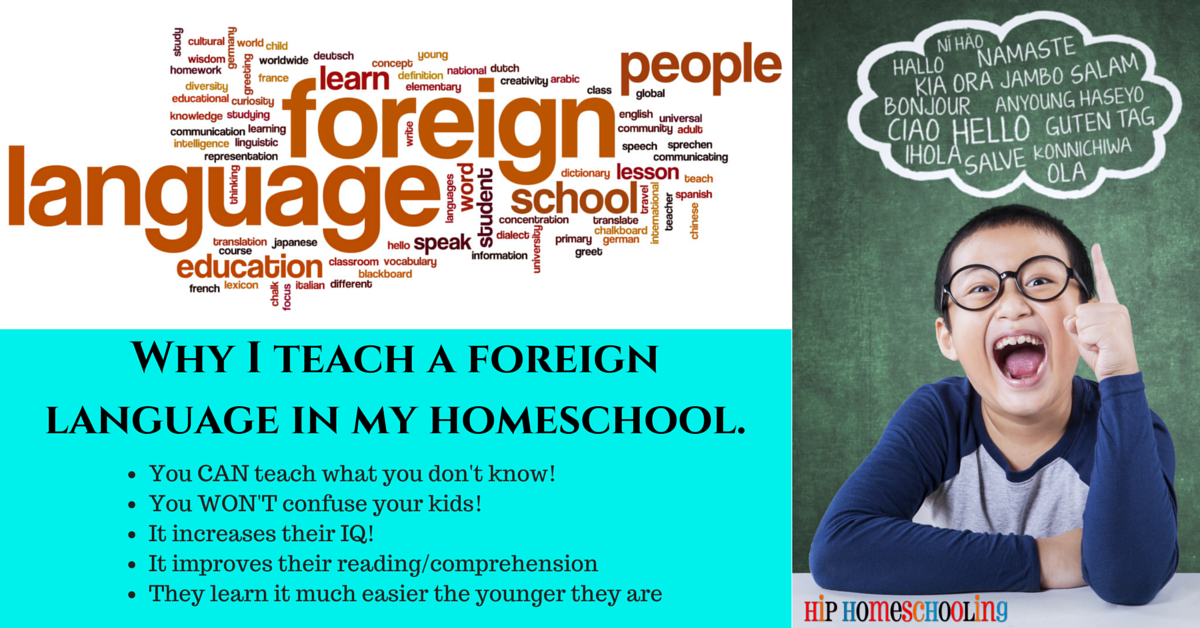 I can't teach a foreign language because I don't know one!
This is one of the most common concerns I hear from parents and I'm here to tell you that it is possible and not near as scary as you think. There are so many programs out there and many of them are video/interactive so that you don't really have to do much teaching at all. Just turn it on and you're good to go.
If you truly want the kids to be bilingual however, the key is learning WITH them. Children need to be exposed to a foreign language on a consistent basis. Check out this quote from the Multilingual Children's Association:
"Children need to be exposed to a different language for at least 30 percent of their waking hours to become bilingual." says Fred Genesee, a professor of psycholinguistics at McGill University in Montreal. "Less exposure may allow the child to comprehend but not speak a second language. Learning a second language is simple for children, relative to adults," he said. "But it won't happen overnight."
What we use to teach a foreign language in our home.
Right now we are teaching Spanish with an amazing program called Foreign Languages for Kids by Kids®. It is a video series available both in DVD format or an online membership. It is affordable, fun, engaging, and highly effective! I have been blown away by how easy it is to use, how quickly we are picking it up and how much the kids enjoy it! Learn more by clicking HERE or on the image below.
The program is conversational Spanish immersion however it is easy to understand what they are saying. If you aren't sure how it works, check out my full review of Foreign Languages for Kids by Kids® here or check out the sample video segment below.
Do you teach a foreign language in your home?

*Images*
©Iculig/Dollar Photo Club
©Creativa Images/Dollar Photo Club