"How do you stay so organized?" people ask (only because they don't know me). "How do you get it all done in a day with 5 kids when I can't seem to do it with 2?!?" I know they are searching for answers, the secret to a successful day. Reality is always so much less appealing than what we hope it will be. We imagine the beauty of our homeschool days, how one thing will flow into another like an orchestrated symphony when reality is more like a disjointed rock song. I am no different, the reality of my days is new every morning. One of the books I read as a teenager was "Of Mice and Men," by John Steinbeck. I pulled from that book, at the tender age of 14, a life-quote.
"The best laid plans of mice and men often go awry"
Little did I know how true that statement would become first as a mother, and then even moreso as a homeschooler. I can plan, but my days are only successful when I am open and flexible to the little hiccups that I know will happen. In fact, I have learned that one of the only thing that I can be sure of is the unexpected.
 5 Steps to an Organized Homeschool Day:
Today I have put together 5 steps to an organized homeschool day. It may not be what you thought it was, there are some more humorous points and some more helpful ones. Whether you come here and leave with a laugh and a sense of community (you are not alone) or whether you leave here with some new ideas to try out, I hope that your days blossom into above and beyond what you ever hoped or imagined it could be.
Step 1: Coffee
In an effort to both prioritize this list and be completely transparent, coffee is the first. The first part of my day, together with my Bible or my journal–a few minutes of me time. Time to breathe, time to reflect, time to plan and hope and organize my thoughts into something resembling coherence. On the best days, I set up my coffee to be automated, the scent inspires me to get up when my alarm clock does not. I stumble down the stairs and walk into the kitchen where the scent is like a warm embrace. On more normal days, my kids are already awake and I stumble down and tell my 10 year old to make it for me while I hop in the shower (even better). These moments refresh me, inspire me and motivate me.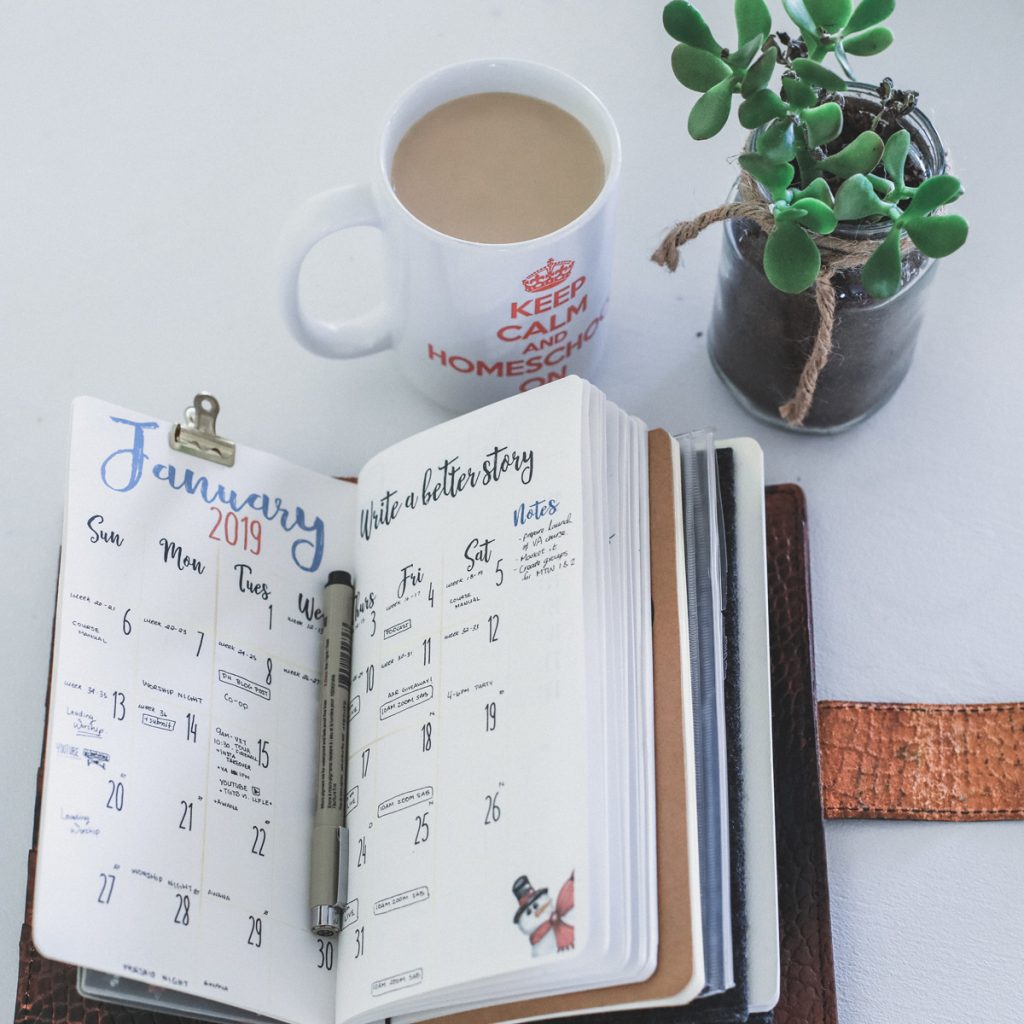 I am not saying you should all drink coffee (though I do highly recommend it). Perhaps for you it is tea, or a healthy shake, or even just eating breakfast (do mom's still do that?). The point is less about the actual coffee and more about finding something that fills you in an emotional or spiritual or strengthening way. It is about taking a few minutes before the chaos to refocus and choose not the path of your day, but the atmosphere.
Start from rest, start from a place of peace and your day will already be leaps and bounds ahead.
Step 2: bins are your friend
This may seem kind of random, but we use a lot of bins in our house. Let's be real, I have a school room, I am in the process of making a larger one with desks and drawers and all the things that a school room should have. But many of our days are spent on the living room floor, sprawled out on our carpet. Other days are spent sitting at the kitchen table with yet another snack, or even hiding out in their rooms. Bins allow us to do that.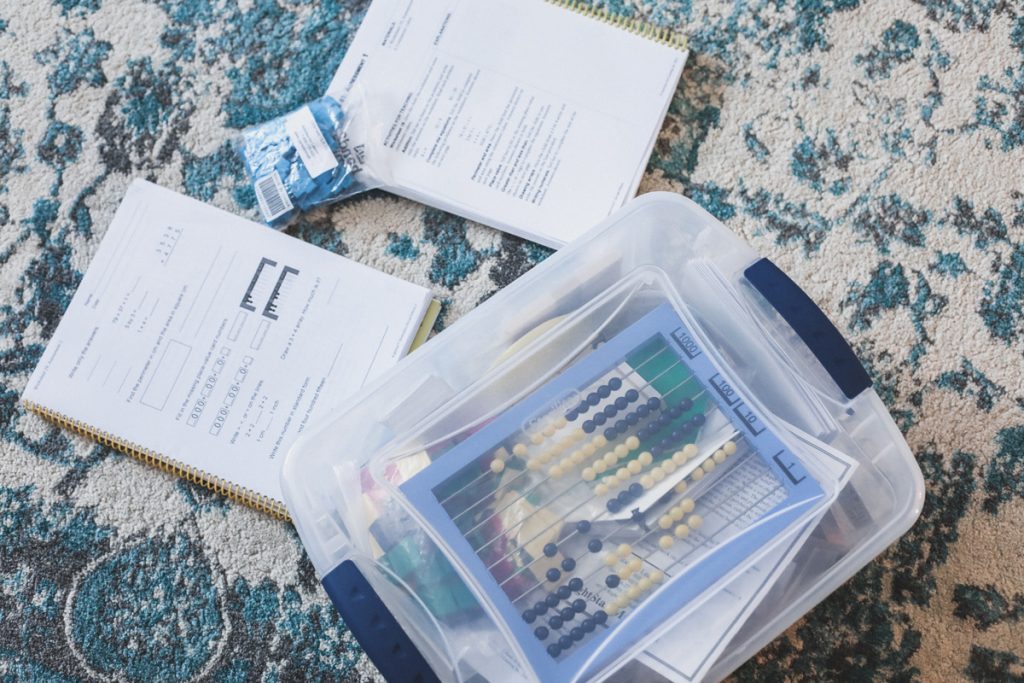 Each of my kids has their own bin with all their books in it. Whether we go to someone's house to do school, or whether they choose to take their books outside, everything is easily packed away and organized with just a few seconds of time. My morning basket bin is easy to grab and pull onto the couch. Our math bin is filled with manipulatives and everything we need for math in one spot. If you are like me and organization itself is difficult, this is an easy way to keep things at least in one spot.
Step 3: friend it up
Some weeks homeschooling becomes monotony. My kids are whining and I lose all motivation to crack open the books yet again and fight the same battles I fought yesterday. On these days, these weeks, I call up a friend and invite them over (with their handy bins) to school with us. We transform our family homeschool day into a one-room schoolhouse! We teach together, we laugh together, the kids play together, and we teach each others children. Not only does this break up our day for our kids but it gives me a lifeline. I am not alone, and I am stronger with my best friend at my side.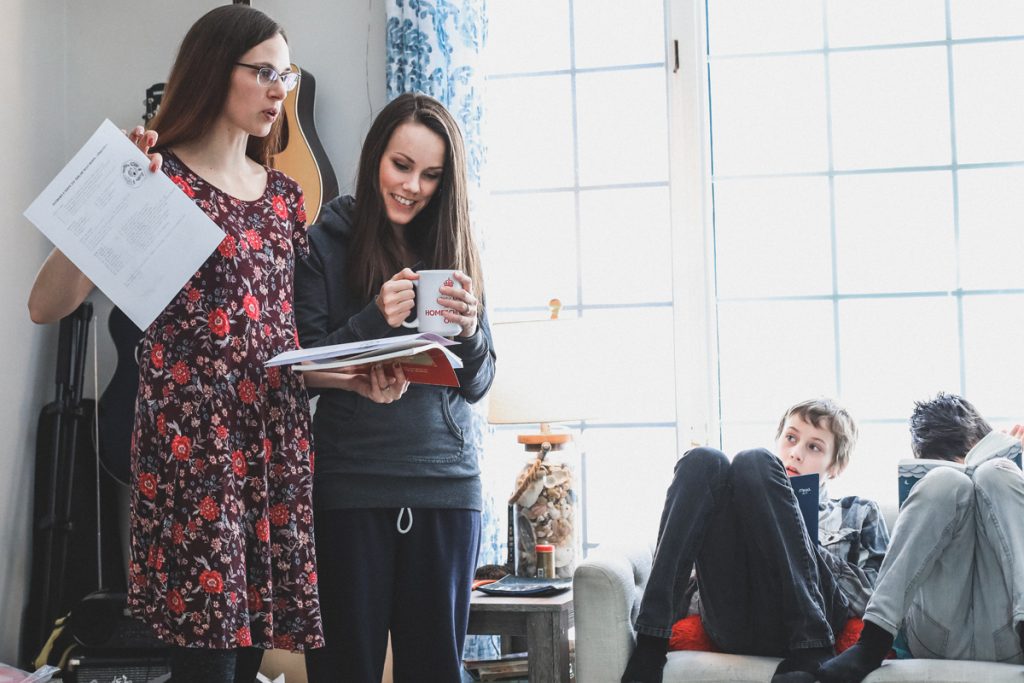 In this picture we see her, the infamous Ruth-Ann, whose voice reaches over the room of children and commands attention in a way that mine just does not. She is a doer, bringing meals with her and hands always stuffed into a soapy sink. We joke about co-homeschooling forever, alternating houses. And our jokes have an undertone of hope and truth, I feel like it could be entirely successful if I didn't work.
But here's the beauty of homeschooling with a friend: you are nicer. You are more patient with your own children, it brings out the best in you. Just like as a child I used to consider the phone ringing or a knock at the door to be a gift from up above (mom's bad mood disappeared with company), my kids relish the purpose our days have when we homeschool with our friends. If you haven't tried this one yet, all jokes aside, this is golden. Make it a weekly thing!
Step 4: read together
No matter what we get done in our books, we always make time for read aloud. Whether we call it our morning basket or our afternoon poetry tea time or we just start the day with reading, we gather around and listen to stories and poems and plays. We often drink tea, we discuss, we ask questions, we laugh, sometimes we cry. We leave our little world of the mundane and we travel the world through our stories.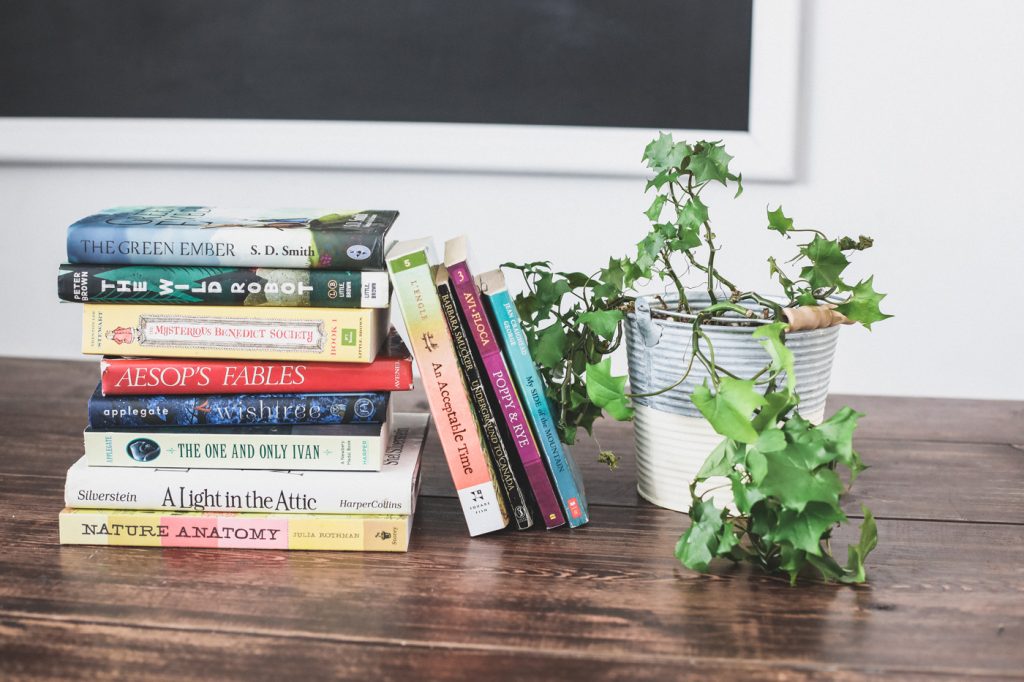 I encourage you to start your day with this. Start your homeschool with connection and no pressure to perform. Make the first step in learning to be listening and a new perspective. It can shift the atmosphere in your day. Something about the cuddles on the couch, the warm tea in your hands, and the battles over math or spelling delayed just a little bit longer makes this a time we all treasure.
This picture has some of my favorite books to give you an idea if you aren't sure where to start. Even if we get no bookwork done, if we spend time reading I call it a success. There is more learning that happens through the pages of a book than sometimes whole weeks of our written work. We are a read aloud family and always will be.
Step 5: if nothing else… Reading Eggs!
Some days we just raise the white flag you guys. Some days are a write-off. Whether it is attitudes or sickness or just the chaos of life, there are times that school work is not going to happen. Sometimes, there are seasons like this. Where we have a new baby or are moving and school sits on the back burner. Lessons are forgotten, skills get rusty, facts are buried. On these days and during these seasons, a simple app like Reading Eggs saves us.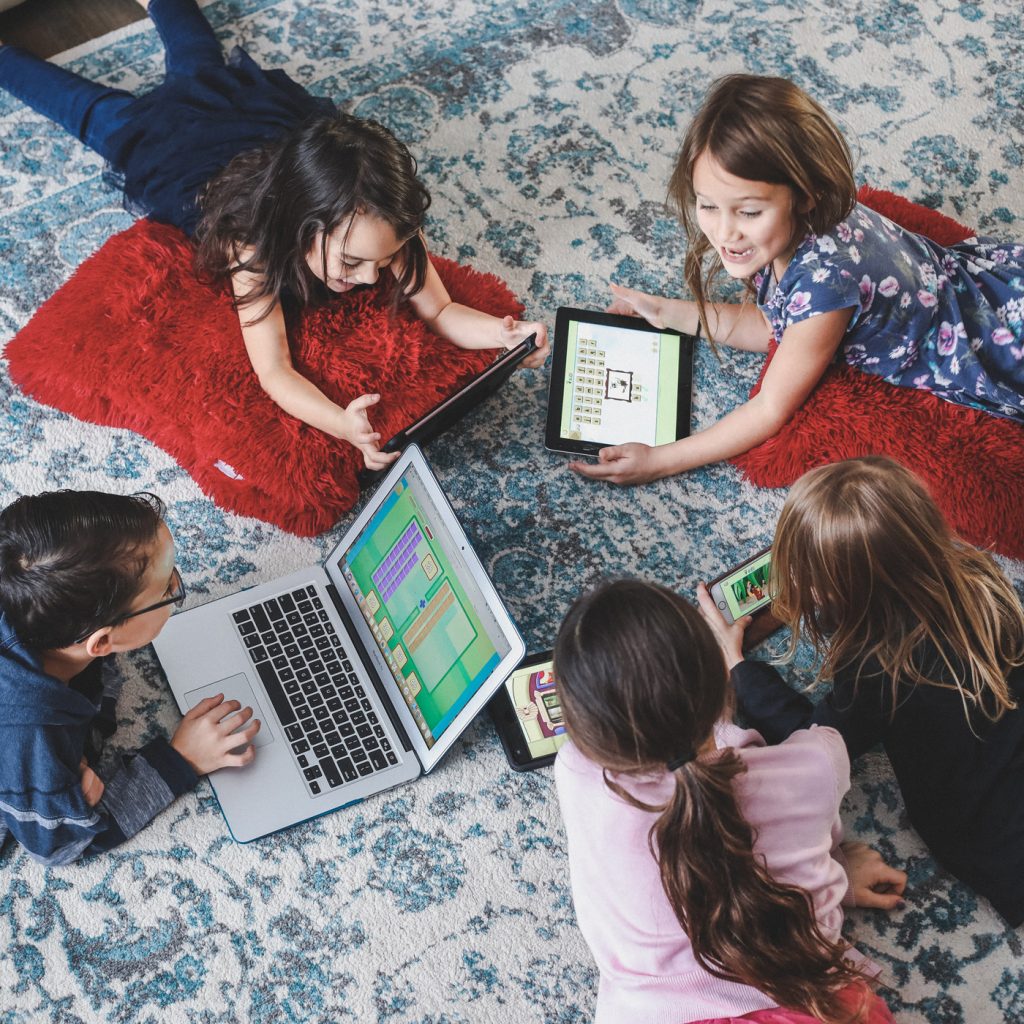 It keeps my kids going on math and language arts even if we can't get to the nitty gritty of our day. My 5 year old does her Reading Eggs and Mathseeds and I'm good with that. She is learning how to read, learning phonics and numbers and shapes and that can all happen while I run an errand or we sit in a doctor's office. I'm not saying you have to do all your school online, but a supplemental resource like this can help fill in gaps and keep you going on those days when you feel like you are drowning.
Try Reading Eggs for Free
The team over at Reading Eggs is offering a no-risk, no money or credit card required, 4 week trial of Reading Eggs. You will get access for all your kids to Reading Eggs Junior, Reading Eggs, Reading Eggspress, AND Mathseeds for an entire month. Your kids will take a placement test to help put them at the right level and you can track all their progress in your parent dashboard. If you haven't tried it yet, head on over and snag it while it lasts.
Comment Below!

What are your tips for an organized homeschool day?
I love sharing my tips, encouragement and real life but I am just one person! If you have other tips, strategies, or tools in your belt, please share them with the rest of us! Comment below and let's chat about it!