Art journaling with kids is an amazing way to get your kids creative, expressing themselves, de-stressing, and build a love and appreciation for art. It is something we were first introduced to in our homeschool art curriculum, Home Art Studio, and I have been honestly blown away looking through my kids' art journals. They have been exploring oil pastels, pencil sketching, watercolors, and more! Whether you are looking for a way to bring art into your homeschool or just expose your kids to more art, it requires little else than a notebook and some simple art supplies.
Art journaling with kids: how to get started
We are using a sketchbook for each child where they are allowed to go and sketch, draw, or paint at any time. I have some quality art supplies that I have available for the kids and they have learned how to use them through Home Art Studio so I feel pretty confident that they won't ruin what they are using. I love using their art journals as a way to blow off steam when we are having a rough morning or bad attitude, I find those are the BEST times to create and completely change the dynamic of our day.
Even if you have zero art skills, you can start art journaling with kids. All it takes is some freedom, art truly is just an expression, there is no right or wrong way to do it and your kids are going to learn so much just through trial and error. I recommend putting together an art basket or bucket that is filled with art supplies ready to go so that they are inspired to try something totally unique. I actually like to switch the supplies out, putting different strips of paper and buttons and whatever else I think would make a fun craft.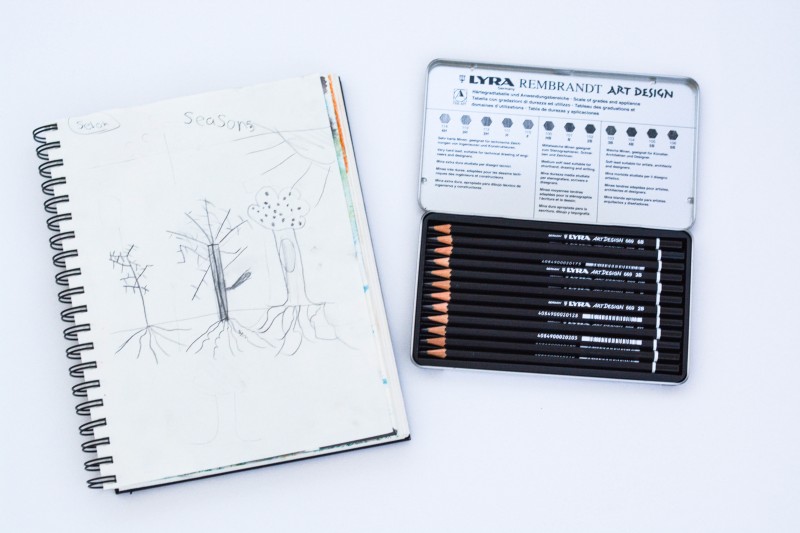 Art journaling with kids: examples
If you want to teach your kids some different techniques to use in their art journals, learn more about Home Art Studio HERE. I have seen such an improvement in my children's skills, but more importantly, they have begun to love art as much as I do! They get ideas or talk about painting or drawing something when they get home. They see various art around them and ask about how they got that effect or what medium they are using. It is just an amazing way to draw the creativity right out of your kids!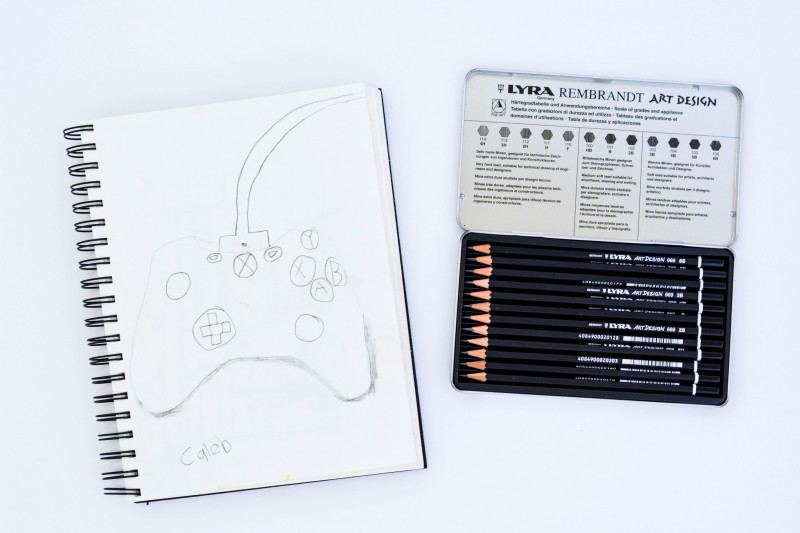 Art journaling with kids: What supplies do you need?
The main supplies you will want to have in your art basket or bucket are (click on the links if you need ideas):
This is everything you need to get started. If you have a big basket you can put those items in, I also recommend collecting newspaper pictures or magazine pictures to use for collages in your art journals.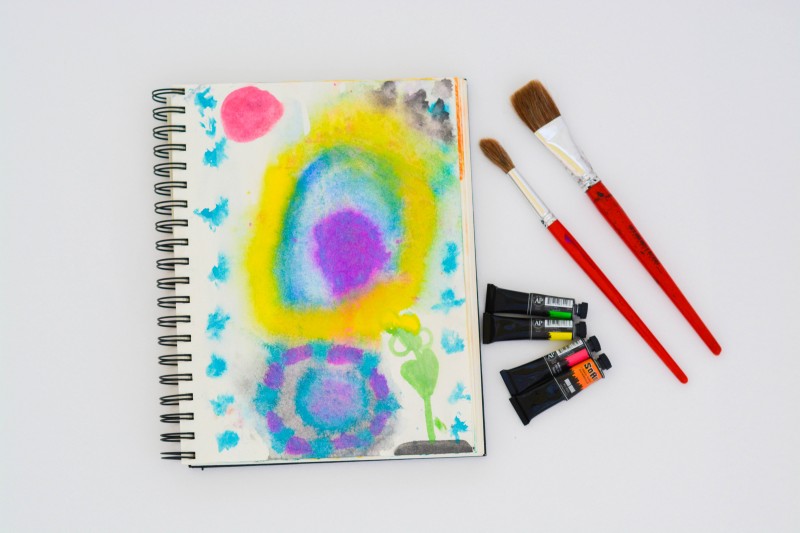 Art Journaling with Kids
If you want to learn more about art journals, check out my post showcasing my personal art journal HERE. I HIGHLY recommend you join your kids on this journey, even if you think you don't have an artistic bone in your body! You will be modelling a love for art, showing them how to have a good attitude about their art, and I guarantee you will enjoy it!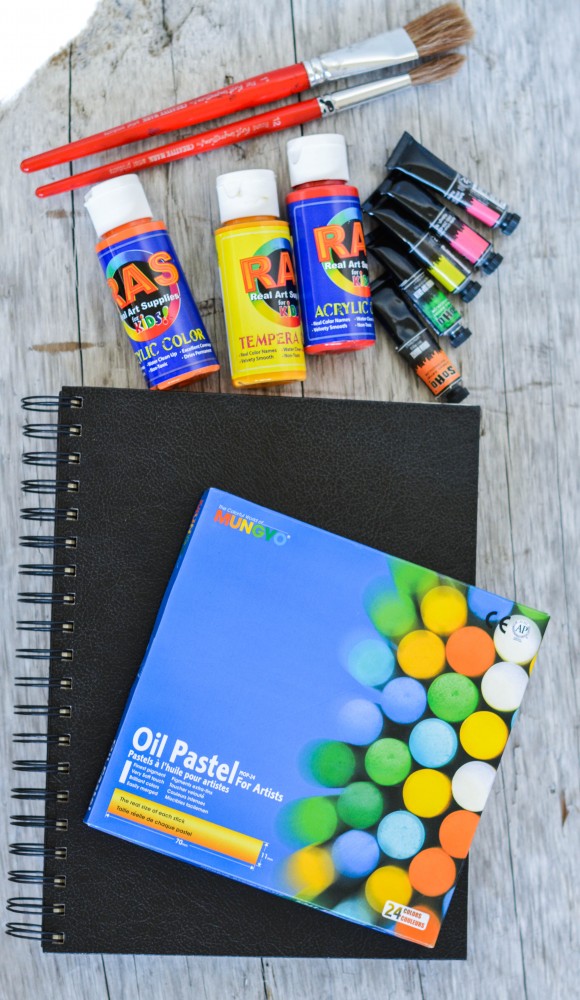 Join me for a 31 day planning series!
Did you know this is part of a 31 day series? There will be a post each day this month showcasing how I use bullet journaling, planning, hand lettering, and more! We will talk about the tools you need and I'll review some of my pen hoard (including my brand new flex fountain pens, eeeeek!). There will be videos, pictures, hand lettering practise pages, doodle challenges, journaling prompts, some amazing giveaways, and hopefully a TON of inspiration to get you writing in your planner, whatever that may look like for you! How can you get on board?
BOOKMARK THE LANDING PAGE (that is where all the posts will be added throughout the month)
FIND ME ON INSTAGRAM (I'll be posting the daily posts there)
USE THE HASHTAG: #PlanWithRebecca or #planninginspiration4u on Instagram for a chance to be featured on my page!
JOIN THE NEWSLETTER (if you want an short update on the latest post in your inbox)
Have you ever done art journaling with your kids?